Average Ratings
---
21 out of 23 people recommended this car.
---
Engine
by Jack from PA | January 1, 2015
Have a 2012 Lacrosse 3.6L purchased with 900 miles on it. Started missing really bad at 16,000 miles and heavy carbon from exhaust, car shacking very bad. Took the car to Buick dealer they said it was excessive carbon build up due to the COP ignition (coil on plug) manufactured by DENSO not GM parts inadequate for this engine. I now have to take it back in again for the same thing 7500 miles later at 23,500. How can I get GM to replace the COP's with the GM manufactured parts?
Purchased a new car
Uses car for Just getting around
Does recommend this car
---
Rear window
by Mature driver from Pa. | August 19, 2014
The rear window visibility is poor . The front bumper is very low& scrapes easily. Other than that I'm happy with the performance & style.before you buy one check the rear window visibility
Purchased a new car
Uses car for Just getting around
Does recommend this car
---
Nice car, but......
by Car lover from Seaford, NY | June 20, 2014
I have now had this car 2 years. The ride, styling and roominess is wonderful. The car is elegant, and quiet when the windows are closed. However, there are certain proviso's. Open the windows, and you realize the car is not that aerodynamic, with a very loud stuttering wah,wah,wah which accosts the ears. It's a gas waste as it shifts to second gear, at a higher than normal RPM. So when one reaches 2000RPM, ease up on the pedal, and it will shift. Otherwise it will struggle. Second gear has a built in hesitation in it, then it takes off, in a lurch, so don't push hard into second. The electrical system is complex and problemmatic, and we have found the car battery dead on a number of occasions, with an inability for the dealer's service department to find the short. Lastly, we had a one time snafu with the sunroof which stopped working. We were told the software was corrupted and had to be reset. Also, one has to be extra careful when driving, because there are a number of blind spots, and lastly, the manufacturer forgot to put in a cabin trunk release. Other than that, quite spiffy.
Purchased a new car
Uses car for Just getting around
Does recommend this car
---
Nice car with many flaws.
by Joey2410 from Aurora, il | May 4, 2014
I purchased the 2012 Buick lacrosse new fully loaded in November of 2012, the car is very nice but has many flaws that Buick came short on first the car is low to the ground which has caused me to damage front bumper multiple times and has cost me a pretty penny in insurance deductibles to get repaired which i think the car could have been lifted a but more, next the gas tank has no part in it to keep the gas from swishing around in the tank so every time I would come to a stop it sounded like I had a fish tank that was half full in the back seat at first I had no clue why it was making that noise until I took it in for service and was informed that is how the tank is made on these cars and they said they had a few complaints about the same thing. Next I had lots of problems with the car idling high then low, had it die out , had a check engine light come on, had a warning come on that the side detection system failed multiple times first couple times I took it for service and was told that they could not figure out why the check engine light came on and then they said that the car was fine cause they could not duplicate any of the problems, so just recently I had it towed to dealer again cause of it dying out after 2 days there I was told that it had a faulty battery. How could a brand new car with 12000 miles have a bad battery already . So in my review of this car it needs improvements.
Purchased a new car
Uses car for Just getting around
Does not recommend this car
---
Glad the reviews I read didn't change my mind!
by 2012 Buick LaCrosse --- Best birthday present ever from Richmond, VA | March 25, 2013
This is by far the best vehicle I have ever owned. I have only had it for 2 weeks now, but it has so many bells and whistles, I can't even begin to list them all and most of them come standard!! I have never owned a Buick before and reading some of the reviews almost made me turn away from Buick altogether, but I am so glad that I test drove one for myself. This car is absolutely perfect. I do agree with the reviewer who said that the transmission shifts at 5000 RPMs instead of the normal 3000 RPMs. That's taking a little getting used to.
Purchased a new car
Uses car for Work
Does recommend this car
---
2012 LaCrosse - Almost perfect.
by Jabuya from Waukesha, WI | March 9, 2013
I previously had 3 Cadillacs and I find this car just as nice inside and out priced $10,000 to $15,000 cheaper without sacrificing any quality. I only have one thing negative to say after owning this car for 6 months. The 6 speed automatic transmission shifts at way too high RPM. I own 3 other GM vehicles and they will all shift from 1st to 2nd at about 3,000 RPM and not at 5000+. It is absolutely KILLING the overall fuel mileage. I currently have just over 1,800 miles on my car and I'm only getting 19 mpg OVERALL mileage. That includes a 340 mile trip where I got over 28 mpg. This, overall, averages out to be about what the city mileage should be. When all the shift points are between 4000 and 5000 rpm you are only getting 5 mpg until it gets into 6th gear. I traded in a 2011 Cadillac CTS4 with the same engine and transmission that did not do this. My dealer says that there is nothing that they can do about it and is tired of hearing me complain. HEY BUICK, WAKE UP and reprogram the shifting points, PLEASE!
Purchased a new car
Uses car for Just getting around
Does recommend this car
---
Ahead of the Curve
by First-time Buick Owner from Northern Virginia | March 3, 2013
Before I bought my LaCrosse, I test drove the Lexus ES350, Infiniti G37, Hyundai Genesis, Toyota Avalon, and Nissan Maxima. Buick has done a great job of combining a fantastic looking car, with good handling, and all the features you could ask for at a reasonable price. The interior design and quality is classy, but the controls are a bit busy (*Note to Buick: C'mon guys, we don't REALLY need more radio/nav/climate buttons than a bizjet!). The car doesn't wallow around like the Avalon, but it's not as stiff as the G37. It's just right. The soundproofing is great. I rent a lot of cars and nothing matches the LaCrosse at knocking down road and wind noise. This is the first car I've owned with heated/cooled front seats and heated steering wheel and I can't imagine not having that option now--it's that nice. When I first drove the car, the visibility out the back window and around the front A-pillars bothered me a bit. Once you get adjusted to it, the mirrors and rear-view camera more than make up for the small rear window. The A-pillar viz is still a drawback, but I guess that's the price you pay for the 5-star crash rating. The rear seat has a ton of room, but surprisingly the trunk is slightly smaller than a Camry. I've had the car about a year now and have not had any maintenance problems. Buick has designed an entry-level luxury winner with the LaCrosse and if you can get past the Buick badge (my wife still has a hard time with it) you'll be extremely happy with this car.
Purchased a new car
Uses car for Commuting
Does recommend this car
---
Buick Is Winning Me Over!
by VetteDriver from Kansas City | January 21, 2013
I bought the Buick for a reasonable priced All-Wheel-Drive replacement for an Impala LTZ. The Buick is feature rich and has everything the LTZ had with the addition of the much need memory seats. I have had the Buick for a month now but haven't had a chance to drive in snow yet, but I have high expectations. The LaCrosse has the new sweeping line look, shorter front and back extensions, and the ride is extra quiet and solid feeling. The interior is well designed, roomier in the back seat, but a noticable narrower interior than the Impala. Perhaps the thing I will miss most is the cavernous trunk the Impala had. The LaCrosse's trunk is much narrower, not as deep, and the trunk lid opening is small and limiting. You can still lay the back seat down, but a fishing pole and tackle box is about the limit. No more construction material hauling for me.
Purchased a new car
Uses car for Commuting
Does recommend this car
---
Happy La Crosse Owner
by Dennis from Kayesville, UT | December 16, 2012
Wondered how the Narrower windows & reduced vision would be, but have adjusted, The Owner's Manual has too many abbreviations & initials, but I'll learn.
Purchased a new car
Uses car for Just getting around
Does recommend this car
---
Outstanding Performance - Beautifully Styled
by LaCrosse Driver from Germantown, TN | December 13, 2012
Throw out all the ugly stereotypes you may be holding about GM/Buick. In the LaCrosse, I have an American luxury sedan with international influences (designed in China and a big seller there as well.) I purchased my latest LaCrosse (I was an owner of a 2007 CSX) from Crain Chevrolet in Little Rock. The car has been a delight to drive and the amenities for the driver are too numerous to list. The 2012 I drive has the convenience package with very comfortable leather seating and very cool ice blue lighting touches on the inside. The ride is classic Buick - quiet, responsive with a comfortable road feel. I gave up my 2012 LaCrosse CSX, which had the GM/Saab six cylinder, which produced most of its torque in the upper RPMs. The current 2012 model I drive has the workhorse GM six which seems to have most of the torque in the lower end. Aside from adjusting to this transition, I close the door and the noise and chaos of the outside world falls away in the gentle ambience this car offers. LaCrosse offers a great value if you're shopping in the premium sedan category and I believe competes quite well with other sedans in its class. Well engineered, great warranty if I ever need it. Just an overall terrific car. There may be some hope for GM yet if they keep putting cars of this quality on the road.
Purchased a new car
Uses car for Commuting
Does recommend this car
---
People Who Viewed this Car Also Viewed
Select up to three models to compare with the 2012 Buick LaCrosse.
2008 Saturn Vue
Asking Price Range
$6,257–$13,265
Compare
2013 Ford Taurus
Asking Price Range
$11,439–$28,563
Compare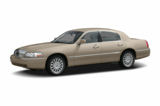 2006 Lincoln Town Car
Asking Price Range
$3,436–$16,276
Compare
2011 Lincoln MKZ
Asking Price Range
$12,922–$22,198
Compare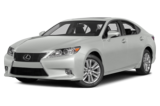 2013 Lexus ES 350
Asking Price Range
$27,399–$37,103
Compare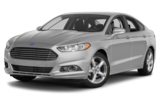 2013 Ford Fusion
Asking Price Range
$12,314–$23,790
Compare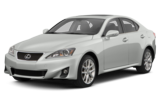 2013 Lexus IS 350
Asking Price Range
$30,050–$37,910
Compare
2014 Chevrolet Impala
Starting MSRP
$26,860–$35,905
Compare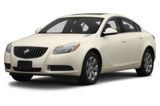 2013 Buick Regal
Asking Price Range
$13,007–$26,811
Compare
Featured Services for this Buick LaCrosse