NHTSA Vehicle Safety Recalls
LaCrosse
ELECTRICAL SYSTEM
Recall number: 13V173000
Recall date: 05/06/2013
Problem Summary:
GENERAL MOTORS (GM) IS RECALLING CERTAIN MODEL YEAR 2012 AND 2013 BUICK LACROSSE AND REGAL, AND MODEL YEAR 2013 CHEVROLET MALIBU ECO VEHICLES EQUIPPED WITH EASSIST. THESE VEHICLES MAY HAVE A CONDITION IN WHICH THE GENERATOR CONTROL MODULE (GCM) MAY NOT FUNCTION PROPERLY. THIS COULD CAUSE A GRADUAL LOSS OF BATTERY CHARGE AND THE ILLUMINATION OF THE MALFUNCTION INDICATOR LIGHT.
Consequence:
IF THE VEHICLE IS CONTINUED TO BE DRIVEN, THE ENGINE MAY STALL AND/OR THE VEHICLE MAY NOT START. IN ADDITION, THERE MAY BE A BURNING OR MELTING ODOR, SMOKE, AND POSSIBLY A FIRE IN THE TRUNK.
Corrective Action:
GM WILL NOTIFY OWNERS AND DEALERS WILL TEST THE GCM AND REPLACE IT, AS NECESSARY, FREE OF CHARGE. THE MANUFACTURER HAS NOT YET PROVIDED A NOTIFICATION SCHEDULE. OWNERS MAY CONTACT GM AT 1-800-521-7300. GM'S RECALL CAMPAIGN NUMBER IS 13136.
This recall affects vehicles manufactured between 11/16/2010 and 06/14/2012.
---
ELECTRONIC STABILITY CONTROL
Recall number: 11V404000
Recall date: 08/03/2011
Problem Summary:
GM IS RECALLING CERTAIN MODEL YEAR 2012 BUICK LACROSSE PASSENGER VEHICLES MANUFACTURED FROM JUNE 9, 2011, THROUGH JULY 2, 2011, FOR FAILING TO CONFORM TO THE REQUIREMENTS OF FEDERAL MOTOR VEHICLE SAFETY STANDARD NO. 126, "ELECTRONIC STABILITY CONTROL SYSTEMS (ESC)." THE STABILITRAK SYSTEM HAS AN INCORRECT CALIBRATION THAT MAY CAUSE THE SYSTEM TO NOT PROPERLY DETECT IF A SENSOR WERE TO MALFUNCTION, AND THE WARNING LIGHT INDICATING THAT THE SYSTEM IS NOT OPERATING WOULD NOT ILLUMINATE, AS REQUIRED IN THE SAFETY STANDARD.
Consequence:
THE IMPROPER DIAGNOSING MAY CAUSE THE ESC TO FALSELY ACTIVATE, RESULTING IN SUDDEN CHANGES IN VEHICLE HANDLING AND DECELERATION, PARTICULARLY AT HIGHER SPEEDS, WHICH MAY CAUSE THE DRIVER DIFFICULTY IN MAINTAINING THE VEHICLE'S DESIRED PATH OF TRAVEL AND DESIRED VEHICLE SPEED, AND COULD RESULT IN A CRASH WITHOUT WARNING.
Corrective Action:
GM DEALERS WILL REPROGRAM THE ELECTRONIC BRAKE CONTROL MODULE FREE OF CHARGE. THE SAFETY RECALL BEGAN ON SEPTEMBER 12, 2011. OWNERS MAY CONTACT BUICK AT 1-866-608-8080.
The manufacturer first notified owners of this recall on 08/12/2011.
This recall affects vehicles manufactured between 06/09/2011 and 07/02/2011.
---
The information provided on vehicle recalls is for information purposes only. While Cars.com has taken care in the preparation of recall information, and the information presented is believed to be reliable, Cars.com does not represent that such information is accurate, comprehensive, verified or complete, and shall not assume or accept any liability (whether in negligence or otherwise) for the accuracy or completeness of such information or for any reliance placed by any person on the information. Nor shall Cars.com be under any obligation to advise any person of any error in information provided. Cars.com shall not be liable for any damages (including, without limitation, damages for loss of profits, business or other consequential loss) which may arise from any use of, or reliance upon, or inability to access, the information.
People Who Viewed this Car Also Viewed
Select up to three models to compare with the 2012 Buick LaCrosse.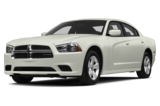 2013 Dodge Charger
Starting MSRP
$26,295–$45,450
Compare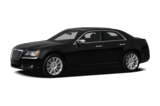 2012 Chrysler 300
Asking Price Range
$12,046–$33,198
Compare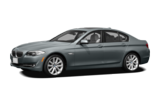 2012 BMW 535
Asking Price Range
$31,391–$46,911
Compare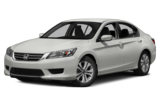 2013 Honda Accord
Starting MSRP
$21,680–$33,430
Compare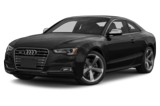 2014 Audi S5
Starting MSRP
$52,000–$60,400
Compare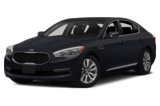 2015 Kia K900
Starting MSRP
$54,500–$59,900
Compare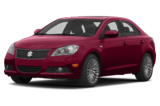 2013 Suzuki Kizashi
Starting MSRP
$19,999–$28,999
Compare
2014 Subaru Legacy
Starting MSRP
$20,295–$28,895
Compare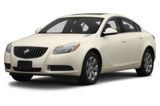 2013 Buick Regal
Starting MSRP
$29,015–$34,980
Compare
Featured Services for this Buick LaCrosse