Average Ratings
---
22 out of 24 people recommended this car.
---
Great experience with Verano
by Surprise from Toronto, ON | July 2, 2014
I own a 2012 Verano since December 2011 and I have now reached 60,000 km. A very nice experience - I am usually looking more for the convenience of a car, not so much for performance or looks, but this one has it all - after all that time I still get comments re the looks (bought quicksilver grey). Very comfortable for long trips (over 1000 km). I got one problem with the air conditioning system which was easily repaired (under warranty).
Purchased a new car
Uses car for Just getting around
Does recommend this car
---
Fantastic Car at a Great Value!
by Luxury Car Guy from Brevard, NC | May 7, 2014
This car drives great and has a lot of nice features. The touch screen display serves as a hub that controls all of the cars amazing feature. The car come with remote control start, perfect for those cold morning when you dread heading outside to warm up the car. It has has automatic defrost and a nice sound system. It has solid power for a 4 cylinder engine, I don't even miss my 6 cylinder. I would recommend this car to someone who likes a good mix of features and luxury.
Purchased a new car
Uses car for Commuting
Does recommend this car
---
Absolutely amazing car, beyond excited to have it
by New Grad Buyer from | January 25, 2014
First purchase when I graduated from Nursing school and I can honestly say it was a great choice. Drives extremely well in the winter months. Looks nice and sharp as well which I really like!
Purchased a new car
Uses car for N/A
Does recommend this car
---
Nice one
by tgas from Joplin MO | April 26, 2013
I like it a lot comfort nice leather, moon roof, heated seats easy display to use and see. Big trunk.. I do get kidded about it being an old man's car.
Purchased a new car
Uses car for Commuting
Does recommend this car
---
Passion For Driving
by JES from Amarillo, TX | March 12, 2013
I took my '12 Verano about a week ago & yesterday I took her out on a 481 mile road trip. Driving to relax is what I like to do & as much as I enjoyed taking the Saturn out I hit the jackpot with this Buick. This was also a chance for me to get acquainted with the controls & features of the car. First, I honestly cannot believe how quiet & smooth the Verano is on the road. My road trip netted me 33.3 MPG & I've been getting 24-27 MPG combined. The controls for the navigation on the screen, panel & steering wheel is easy & intuitive. The 2.4 L engine has not been a hinderance & I've had no problem merging with traffic or passing when needed. The BOSE system is awesome. The only problem was trying to get comfortable in the driver's seat towards the end of the trip but fortunately I don't drive 481 miles in one day very often. As it stands this car is solid. Very pleased.
Purchased a new car
Uses car for Commuting
Does recommend this car
---
best car value I have owned
by family man from Port huron, Michigan | February 27, 2013
Pleasantly surprized at the comfort and agility of this automobile. There were only a few interior design problems i.e.. back of seat adjuster in awkward location, pushbutton fan control took getting used to. Back seat is comfortable but could use a little more leg room. Computer screen excellent as well as computer controls. anti lock brake system is great on snow and ice. Gas mileage not as good as I would have liked for a 4 cylinder engine. Overall, so far very satisfied with car.
Purchased a new car
Uses car for Transporting family
Does recommend this car
---
Big bank for your buck!
by SouthBound from San Diego | January 23, 2013
I've had the car for 1 month now and I love it. The interior is very, very nice for a car in this price range. The power (non Turbo) is adequate formy daily commute but not inspiring. As other reviewers have stated the car is very, very quiet - even when accelerating quickly. For a car this small it handles like a larger car. -- I'm sure the wheel/tire combo helps quite a bit in this area. Looks-wise the car gets lots of compliments. I've had people compare this favorably with their much more expensive cars. I chose the Verano due to the small size (parking is tight in the city) and the price. The stereo is just fine and sounds great at every volume level (perhaps not loud enough for a teenager). I feel like I'm driving a much more expensive car. I also like the fact that I don't see many Verano's around town. If I find that I am needing more power I may trade in for the Turbo model next year. The downside: I do wish the passenger seat had power adjustment though and a bit more power. But I need to remember that I picked economy and price vs. power. And the pilars in the front are rather big for a small car and requires me to pay a little more attention for pedestrians while driving in the city. Overall the car continues to exceed my expectations.
Purchased a new car
Uses car for Commuting
Does recommend this car
---
Great car, but entertainment system is not so good
by Russkiy from Kirkland, WA | November 21, 2012
Bought 2012 Verano new a month ago. As a car it is great in all terms - extremely quite, good performance, responsive auto transmission, very good climate control. Disappointing are 2 things: 1) lack of accessories and 2) entertainment system. No trunk liner or body side moldings to protect doors from dings are available from Buick, had to find and buy aftermarket products. Stupid on GMs side as they loose income and uncomfortable for owners. Entertainment system (I have a Bose that comes with Leather group) has 2 major flaws: phone book entries that have letters other than basic Latin are not supported (such entries are displayed as whatever phone numbers they have in them) and iPod Classic is not supported (just cannot read it). Called Buick and they confirmed they have no intention to support non-Latin characters and that they do not support iPods earlier than generation 6. For comparison - 2013 Mazda CX-5 no-navigation touchscreen entertainment system correctly handles both the phonebook and iPod. Voice control is awful - even digits spelled to dial a number are recognized 50/50. OnStar turn-by-turn navigation is sluggish (does not display direction for the next turn even if the car has already passed the previous turn) and is plain wrong sometimes - it tried to direct me into a 1-way street against the traffic. Ergo - good car but expect to design your own workarounds for entertainment (copy music to USB drive or to a supported Bluetooth streaming phone - check Buick's website for a list of compatible devices, you'll be surprised how small the list is).
Purchased a new car
Uses car for Commuting
Does recommend this car
---
Honest Opinions
by Luxury Car Critic from Dallas, TX | October 10, 2012
The car was purchased brand new, two months ago. Since then, I have run a little over 1000 miles and everything seems to do well. Only areas of concern would be: Powertrain/performance. The acceleration is a bit slower than hoped for. However, gas mileage does meet my expectations. Quality. The quality with the vehicle seems well for the interior. Although, the exterior has a few notes to make. When opening the doors, hood, and/or trunk, you get the sensation that they are not very strong, due to all of the fiberglass materials used. When the driver's side door is opened all the way, you'll notice that the hinge seems to have a lot of give on the frame. Almost as if, a decent amount of force is used, the door might fracture the hinge/frame location. One more note. There can be some difficulty when getting in and out of the driver's seat. There is not a vast ability to directionally move the steering wheel (telescope and/or up and down). It makes for a slight calculation when maneuvering in and out of the driver's seat. All in all, I really like the car and love the style for both, the interior and exterior. It rides very well on the highway and distant stretches of the road. Also, the amenities are superb! My version is the Leather Group and I have all extras! The price point is excellent, when compared to any other luxury vehicle on the road. Hope you enjoy!
Purchased a new car
Uses car for Just getting around
Does recommend this car
---
Nothing comes close!
by Rktdog from Castle Rock | August 22, 2012
After looking and test driving 7 cars during the last 6 months it was an easy choise to buy the Verano! Quite, comfortable, tech features and price, you will not find anything that comes close. Engine and transmission are perfectly paired. If you need more performance wait for the turbo model. I never found the engine lacking in anyway the car feels ready to go at any speed. You will not be dissappointed!
Purchased a new car
Uses car for Commuting
Does recommend this car
---
People Who Viewed this Car Also Viewed
Select up to three models to compare with the 2012 Buick Verano.
2014 Toyota Camry Hybrid
Asking Price Range
$13,958–$22,426
Compare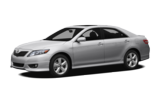 2011 Toyota Camry
Asking Price Range
$7,673–$15,605
Compare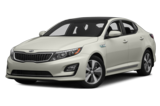 2014 Kia Optima Hybrid
Asking Price Range
$13,549–$21,097
Compare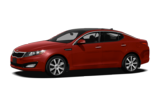 2011 Kia Optima
Asking Price Range
$7,394–$16,430
Compare
2008 Hyundai Azera
Asking Price Range
$4,988–$11,604
Compare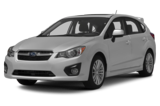 2012 Subaru Impreza
Asking Price Range
$7,699–$24,671
Compare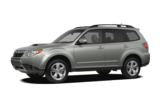 2010 Subaru Forester
Asking Price Range
$7,498–$18,042
Compare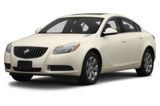 2013 Buick Regal
Asking Price Range
$12,804–$23,024
Compare
Featured Services for this Buick Verano