Find Your Car in Three Easy Steps
Enter your ZIP code below.
Browse vehicles in your area.
Email the seller. It's that Easy!
We have thousands of Used vehicles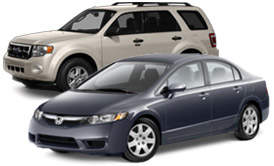 Cars.com
Find your next vehicle at Cars.com. Cars.com offers credible and easy-to-understand information from consumers and experts to help you decide what to buy, where to buy and how much to pay for a car. With comprehensive pricing information, side-by-side comparison tools, photo galleries, videos, unbiased editorial content and a large selection of new- and used-car inventory, Cars.com puts you in control of the shopping process with the information you need to make confident buying decisions.
Why Cars.com?
Visited by more than 10 million car shoppers each month, Cars.com is the leading destination for online car shoppers.
Search confidently for a car near you and discover how easy it is to find the perfect car at the perfect price.
At Cars.com, confidence comes standard.