Average Ratings
---
9 out of 10 people recommended this car.
---
GREAT Caddy
by Jim the Moonshiner from Prattville, AL | October 7, 2013
30,500 miles. Like new, literally. The only issue I see is a low whine in the right rear, typical of a bearing issue. Most users would never notice. This specific car rides better than a 2014 Cadillac at the dealer! The dealer(s) all hype the sports suspension whereas there is LOT of us who do NOT want a jiggly ride. A luxury car should have a comparable ride. I test drove Lexus, Mercedes, Lincoln, and Nissan. NONE equaled the ride in this auto. Do not settle for what you do not want!
Purchased a new car
Uses car for Just getting around
Does recommend this car
---
Always wanted to own a Caddy....
by Caddy Fan from Southeast, NC | April 9, 2012
I looked on Cars.com at all the Cadillac CTS listed and discovered that there are only a few 2004 CTS available, I assumed it was because owners were hanging on to the cars because of the reliability of the car. I have owned it a little over a month and am very pleased with it and how it preforms, This car seems to have been in the hands of the dealer as a loaner car since it only had 39700 miles, and according to the "Car Facts" all recalls were preformed , leaving me with very few concerns......
Purchased a new car
Uses car for Transporting family
Does recommend this car
---
CTS fun
by Hendo from Columbus, OH | January 2, 2012
Love my CTS I got the 3.6 ltr, has a growl under the hood. Accleration and steering are remarkably responsive. I'm getting 22 mpg in city driving, I definitely drive it aggressively. Seats adjust a myriad of ways I feel like I'm, in a cockpit. The center console is straight forward the yellow console lighting and the simplicity leave me with the impression that they skimped there. I'm a relatively young guy - a caddy was my grandpa's car, the body styling caught my attention - the performance is outstanding - definitely not the land yacht of yesteryear. I drove a number of cars before I settled on the CTS (BMW 5 series, Chrsysler 300) - the kids have room in the back . . . my wife wishes there was a grab bar up front! Love mine
Purchased a new car
Uses car for Commuting
Does recommend this car
---
Most cool car I have seen
by My Toyz!!!! from | August 2, 2011
Yes, the V Version was made in 2004, so if u didnt know that, u just learned by the master, man. I love the CTS because they are cool and reliable Thx, Zane!
Purchased a new car
Uses car for N/A
Does recommend this car
---
Most HP for the $, could be a little more refined
by V owner from Connecticut | June 15, 2009
I would definitely recommend this car to anyone looking in the Audi S6, E AMG, or M5 due to its price for performance - I test drove them all. It is basically a luxury Corvette. The car definitely grabs attention - however, it is a GM and lacks some of the quality of its European counterparts. I wouldn't own the car without a warranty as most of the parts are high-performance and high price. I have had a lot of electrical issues with the car that GM can't fix. Also had to have half the engine replaced. There is also an annoying feature that was added to give it a better gas mileage rating which forces you to shift from 1st to 4th gear under certain conditions - this has never worked well and I don't think people buying the car are concerned with mpg's. It is great on the open road but not in stop and go commutes. Highlights are its performance and styling. The interior could be a little better and the bluetooth phone option was removed for the V series. Its a beast on the highway and you get a lot of attention with the front grille. With my warranty up soon, its been tough finding a car to step up to that has over 400 horsepower for under 55k
Purchased a new car
Uses car for Having fun
Does recommend this car
---
Best car ive ever owned
by Ninja from Oregon | August 24, 2008
I've had it for a month now and I love it. The first thing I noticed when test driving it was how smooth it was. I can hardly tell when it shifts. The only reason I know is because it decelerates briefly, but doesn't make a sound. It has awesome turning radius for a mid size car. It may look like a big car, but it takes off with plenty of power when you need it. I love the leather seating and all the features inside. It has incredible room inside, both high and low. All the leg room you will ever need and a huge trunk. I love this car and plan on keeping it for a long time.
Purchased a new car
Uses car for N/A
Does recommend this car
---
fun to drive
by car nut from chicago,il | March 9, 2008
this car is great. i have the 3.6 and it is so much fun to drive. i get 21mpg. i have 47000 miles and no problems so far
Purchased a new car
Uses car for N/A
Does recommend this car
---
Most Fun To Drive
by Nutcase from Brooklyn | November 12, 2007
Cars is a lot of fun to drive. I only used the car as a weekend car or car show car. Car is very rare which makes it worth that much more. I may have seen two other when i was driving this car. I just need to upgrade to either a EXT OR the "NEW V"
Purchased a new car
Uses car for N/A
Does recommend this car
---
Cadillac CTS-V
by Sham from Ontario, Canada | April 17, 2007
Amazing Beast for money. I have 120,000Kms and counting. I also owned a 2003 cadillac CTs and compared to the 3.2L CTS this CTS-V has the 5.7L Highoutput Z06 engine and this car just flies. There is no match for it on the street or anywhere else. This car is worth buying
Purchased a new car
Uses car for N/A
Does recommend this car
---
One of the most unreliable cars ive ever owned
by Lil Bit from Lexington, TN | April 8, 2007
I give this vehicle one of the worst reviewings ever! i bought the car used with only 28,000 miles on it and hadnt had it but 2 wks and the body control moduel or system control moduel one went out on me and everything locked up on me while going 55mph down the highway! since then it has been in the shop twice one of which i had to replace a windshield that was leaking and that was a problem when it was bought just now notice the mildew stains! I believe that this car had been recked before i bought it and was not mentioned to me!
Purchased a new car
Uses car for N/A
Does not recommend this car
---
People Who Viewed this Car Also Viewed
Select up to three models to compare with the 2004 Cadillac CTS-V.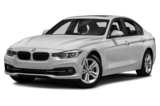 2002 BMW 330
Asking Price Range
$2,731–$11,631
Compare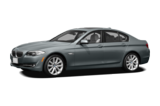 2011 BMW 535
Asking Price Range
$15,960–$29,176
Compare
2017 Audi A4
Starting MSRP
$34,900–$39,400
Compare
Featured Services for this Cadillac CTS-V