Average Ratings
---
8 out of 11 people recommended this car.
---
Best suv I've ever had
by Beast from Peobody,MA | May 15, 2012
Besides the fuel economy, this suv surpasses all I've owned. The comfort is unmatched, and the 6.2 liter engine has plenty of power
Purchased a new car
Uses car for Transporting family
Does recommend this car
---
it's ok
by car lover from clemont, florida | May 13, 2012
This is my second escalade technically. My first escalade I was driving on the highway and the tie rod pop of or something like that and I was going at 80(I was in a rush) mph. So the car was totaled. Came out with just a slight concussion. So after I got my the escalade I have now, I baby the thing because Of the horrible reliability this car has. When I say baby I mean really baby it. It parked in the garage and I like 5 times a week and almost all the time keep it at 55 mph. I have lead foot but when I drive this I pull of nice and easy. But when I drive my turbocharger 2.4 inline 4cyl Mazda cx-7 it the opposite but I dont care Mazda seems to last as this is my 3 mazda all went well over 150,000 worry free with my driving. The mpg on the escallade is 11/16/13(city,highway,combined). Overall I like the car with its powerful 6.2 liter v8 engine this car pulls of like it doesn't way anything. However now at 55,000 the engine makes a weird noise when its cold and the heat doesn't always work. Neither does the a/c but i took it to the dealer and they fixed it. Next was the craking of seats. And I am not fat! the seat motors all went one by one and something with the heated seats went. one cold snow day iu was driving and the car just shuts of. So I start it back up and it drives and cuts off. So I took it to the dealer they scanned it and something with the ignition coils weren't working. I asked the guy what causes these to go bad the car only had 70,000. He told me "not to be rude sir but theses cars are always giving problems you best bet it to sell it"! So i took his advice and bought a 2012 mazda cx5 and I am at a lost for words with it
Purchased a new car
Uses car for Just getting around
Does not recommend this car
---
the worst thing I have ever spent on anything
by former 08 esv owner from Dallas,Texus | April 4, 2012
bought it used with 60,000 miles, black with 22' this vehical is a head turner. Is going with the yukon denali which is the same thing when fully loaded because of the name "Cadillac Escalade" your paying thousands of dollors extra. Knowing this I still fell for it. And it was a mistake I should have kept to my toyota. In 40,000 miles i have replaced alternator, starter, spark plugs, ignition coil, door handle(s), transmission, and had it painted over because it got dull and could not stand the heat in texus for 4 years. I went to a Lexus dealer and im only getting 20,000 for it. If the price for this car is over 80,000 and with in 4 years and only 100,000 miles you lose over 60,000. My opinion is that if a car can have such a bad resale valuse it got to be a piece of junk! My Toyota matrix I still got 12,000 for the base 06 with 150,000.
Purchased a new car
Uses car for Just getting around
Does not recommend this car
---
Beautiful but at a cost!
by a real car consumer report from new york,ny | March 31, 2012
I had a 2007 Mazda cx9 awd grand touring before I had the Escalade. I love it with its powerful and exciting driving performance and put over 50,000 thousand miles on it(I had a house in Florida and had to drive down at least once a month since I bought the cx9 which was at the ending of 06 and until much of 07) So one day I walk into a Cadillac dealer after I saw this beautiful SUV on the road. I bought the platinum edition white fully loaded which ran me up to well over 55,000 after the trade in the Mazda cashed in for 32,000. I loved the escalade it was beautiful and perfect at least I thought it was. MY transmission had to be replaced at 15,000 (mostly highway miles) but I got it replaced under warranty. In 4 years I put over 90,000 on it. I have a book full of recites for this piece of junk. The interior began to fell apart at 35,000 later on the 3rd room also and I don't use it I leave it flat all the time. 1,000 miles later exactly 36,875 the transmission had to be replaced again! I don't understand why It's highway miles and I do not tow! Anyways 49,275 the transmission does not shift properly it revs to high and jerks but it does not do that when ever I take it to the dealer so i just left alone it lasted till I sold. Door handles breaks on door behind driver which is almost never used. Engine makes a weird noise around 70,000 when cold and when driving their is hesitation when pulling off with spark plugs changed as advised at 60,000 by dealer ( I have always use premium from shells and never lets it past half tank) At 84,090 engine revs like crazy and fly's off when I'm not pressing it when to dealer and got it fixed. 93,984 gas petal sensor goes bad and I had it when to Mazda and bought the 2012 Mazda cx9 grand touring awd. And get this I only got 30,000 for it when I payed over 86,000!!! Stay away from this piece of junk they call a SUV if you do want to buy it consider having a real car like a Japanese car like Toyota, Mazda, Honda etc and don't rack up miles on this thing.
Purchased a new car
Uses car for Transporting family
Does not recommend this car
---
Luxury AND Performance!
by '08 ESV from New York, NY | January 27, 2012
By Far This is one of the best S.U.V's I have owned, my previous Suv was a 1999 Navigator. A MAJOR improvement came from my Caddy, From the Amazing headlights, to the 22' Chromed wheels. This Vehicle never fails to turn heads while Driving down the streets. it's practically dipped in chrome, which compliments my Blue chip Exterior. Cadillac's new Magnetic Ride Control is GREAT, goes through deep snow like a boss!! Overall My '08 has been great running 60,000 miles, without a problem. If you want style and performance, the Cadillac beats all it's competitors by far.
Purchased a new car
Uses car for Transporting family
Does recommend this car
---
2008 Cadillac Escalade ESV
by '08 Caddy from Minnesota | December 26, 2011
Looked around nationally online for about a year, researching exactly what I wanted. I am only 29 but very picky on what I want. Thousands of suburbans and yukon xl's on the roads so went for the esv. As well as color to be different so looked for infrared in color with black leather. Many used options out there for others like me that would rather have someone else take the $35k depreciation hit in first 3 years. Otherwise , I love the room in back with 3rd row up when not using. I came from several pickups that I hardly used the bed like its meant to be, so just wasted space. Highly recommend for those who are both practical and want style wrapped into one vehicle.
Purchased a new car
Uses car for Just getting around
Does recommend this car
---
Take the plunge!
by Believer312 from Louisville, KY | June 15, 2011
This is not a Prius. However, you could could park one in its spacious rear cargo area. Having said that, it is the only way to go. I bought the '07 ESV, with 18" wheels rather than the 22's. My wife and I travel frequently between KY and FL. No car we've ever owned, Jaguar, Lexus, rides as well. Plenty of room for 7 people plus luggage. Amenities abound. I'm a foreign-car advocate. I was looking for a reason to dislike this car. Can't find one... Keep your foot out of it and you can expect 20MPG on the highway. I average 73MPH. However, with over 400 HP, the power is there if you need it.
Purchased a new car
Uses car for Transporting family
Does recommend this car
---
Make your wife happy - buy this car
by NDBeartrap from Moorestown, NJ | October 13, 2010
Everything about the Escalade exudes style and class. The car is a header turner! Needed a replacement for my minivan and required a 7 passenger vehicle with storage space in the rear. The regular Escalade has little room behind the third seat but the ESV has plenty. For this size vehicle it handles very well, has a smooth ride, and is easy to maneuver. The creature comforts built in to this vehicle are great. Just need to take time to teach your spouse how to use everything. The kids love it and there are no more battles for who sits where. I am the hero to my family for getting this over other 7 passenger alternatives. Bought this used since could not justify the new car price. At 2 years old the price comes down considerably and then really settles down and holds its value for the long term.
Purchased a new car
Uses car for Transporting family
Does recommend this car
---
Best Car and Most Admired Car I have ever owned
by piano man from Virginia suburbs of DC | July 14, 2010
The gas mileage is poor but if you can afford this car you should not be bothered by an extra $500 a year in fuel costs. I rated it 4 stars for value because of the gas mileage though They really should make this car in a hybrid style to double the gas milage. The transmission is a bit weird around 45 mph. It flips from one gear to the other at this speed and it is disturbing and makes a hard clunking noise at times as it changes gears. If you are stuck at this speed in traffic it is very frustrating. This is why I gave it 4 stars for performance. If they fixed these 2 issues I would trade in my Escaldade for a new one right away!
Purchased a new car
Uses car for Work
Does recommend this car
---
Awsome Ride, but big $$$$
by mossmissle from Cincinnati, OH | June 11, 2010
Before owning the Escalade I had a Yukon Denali....pretty much the same truck minus a few bells and whistles. For the 13K+ price difference I am not sure it is worth it unless you are going for reputation factor and have the extra to burn. I bought mine 15mos old and save 30K off the original MSRP. I have found that is the way to go if you're not rich!!!! Other than the hefty price I love it and it screams BIG DOG.
Purchased a new car
Uses car for Transporting family
Does recommend this car
---
People Who Viewed this Car Also Viewed
Select up to three models to compare with the 2008 Cadillac Escalade ESV.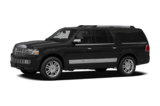 2011 Lincoln Navigator
Asking Price Range
$17,274–$33,758
Compare
2010 Cadillac Escalade EXT
Asking Price Range
$23,538–$37,438
Compare
2014 Ford Expedition EL
Asking Price Range
$24,712–$44,576
Compare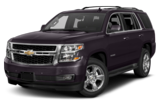 2016 Chevrolet Tahoe
Starting MSRP
$47,000–$64,740
Compare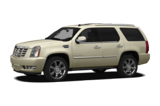 2010 Cadillac Escalade
Asking Price Range
$22,255–$36,979
Compare
2009 GMC Yukon Hybrid
Asking Price Range
$13,584–$26,096
Compare
2007 Infiniti QX56
Asking Price Range
$9,481–$23,041
Compare
Featured Services for this Cadillac Escalade ESV