Average Ratings
---
26 out of 27 people recommended this car.
---
Used car that seems brand new
by budo from Maryland | December 22, 2015
I purchased a 2012 SRX four months ago (August 2015) as the first used vehicle I have ever owned (previously owned 36 other cars). I was hesitant, but the price and mileage was right as can be along with an extended warranty). In these four months, I truly believe this may be the best car I have ever owned and that is saying a lot. From my first new car--a 1966 Chevelle SS396 (wish I still had that), a GTO, a 442, two Corvette's, an XKE to my latest previous car, a Charger SRT8. I am EXTREMELY impressed by its still like new ride, handling, braking, comfort, unique exterior and beautiful interior. I would suggest it to anyone interested in this class of vehicle. I have driven virtually all other models. I, personally, would take this one overall.
Purchased a new car
Uses car for Commuting
Does recommend this car
---
Cadillac SRX
by Eliz 225 from Baton Rouge, La. | November 20, 2014
Chantres Leonard at All Star Automotive in Baton Rouge, La. took us on a test drive and we were ready to purchase. Very stylish and a high quality vehicle. I love the interior leather, the Boze sound system is also fantastic. My vehicle came with a ton of features that have been rather indulgent: heated seats and steering wheel, backup camera, full sun roof, navigation, on star, etc. So far I am loving it. Also, purchasing with Chantres was a piece of cake, she accomodated us very well.
Purchased a new car
Uses car for Commuting
Does recommend this car
---
Best Car Ever!!
by Momma Dukes from Las Vegas, NV | July 26, 2014
I must start this review by stating that this was a car that I purchased when I wasn't really in the market for a car. However, at the end of the summer (I was an elementary technology teacher), right after my oldest (24 years old) moved out and my middle one started middle school, I decided that I was tired of driving "MommyVans" and "MommySUVs". I no longer needed to haul three kids around, and wanted something a bit smaller. I no longer needed the "way-back" row (3rd row). I wanted something that I liked. Something for ME. I didn't really NEED a new car. My current "MommyVan", a Honda, was perfectly fine, and almost paid off. However, I was intrigued by the SRX. This was the first time in many years that I purchased a car without my husband butting in. He would say that I needed this and needed that, and had a heavy influence on what I ended up with. This time was different. He didn't even KNOW that I was looking. He didn't know I test drove a SRX. He didn't know that I found my perfect vehicle until the Saturday before school started, when I told him that we needed to go across town to get me a new car. :) It was awesome. I am in no way saying that he is controlling, just that he had an influence on the vehicles that I had over the years, just as I felt the need to put in my influence on the vehicles he had over the years. Compromises. We traded in the Honda MommyVan and I left with my SRX. It felt like heaven after owning the Honda mommyvan (2007), a GMC Envoy XL (2004), Chevy mommyvan (2001), and Chevy Blazer (1997). It was like riding on a cloud. The drive was smooth, the controls fulfilled my tech requirements, and the two kids still at home were comfortable. It stood up well to the 115 degree Las Vegas summers. It stood up well to weekend trips to Scottsdale to visit my parents. It was the first vehicle that I could do long trips in (as a driver or passenger) and not have my back problems flare up. I especially liked the remote start. In Vegas, it is HOT from the end of April until mid-October. The remote start allowed me to start cooling down the car before I left my school office each day, and it would be comfortable by the time I had made my way out to the parking lot. In the winter, the butt-warmers were a blessing for both me and my older daughter, as we both tend feel cold all winter long. I owned the 2012 SRX for nearly two years. I ended up leaving the school district, as my tech position was cut from the district, and I did not want to go back to the classroom. I am now staying home, and we are down to one car, my husband's very basic, no extras, 2012 Dodge Ram. It was like going from the beautiful sunshine of daytime to the cold blackness of night. However, one day I will get another SRX.......
Purchased a new car
Uses car for Transporting family
Does recommend this car
---
What's not to love?
by FG III from Denver, CO | February 3, 2014
My wife and I did our research for about six months. We drove everything close to this class/style of vehicle, the Mercedes Benz M350, Lexus RX 350, Infinity FX35, Lincoln MKX, a really decked out Hyundai Santa Fe (maybe not the same class of vehicle but we have had good luck with Hyundai in the past) and the Acura MDX/RDX. My primary criteria for purchasing a vehicle was how the vehicle 'drove' as opposed to the electronics or other features of the car. The standard I was holding myself to was the drive and feel of the Mercedes Benz M350, which I thought was outstanding. When we drove the Cadillac SRX my impression was that it drove as well, if not better than, the Mercedes Benz. Now being an owner of a 2012 SRX Performance I am even more impressed. It is a pure joy to drive. The 2012 is adequately powered, rides like a dream, and has the perfect balance of luxurious smoothness with very confident handling. This is my first Cadillac and I am so happy to be driving an essentially American crafted product (I say essentially because I believe some of the SRX is manufactured in Mexico - that is fine with me!). Honestly, a car has never really made me feel the way this Cadillac does. I feel a sense of dignity, pride in craftsmanship, and tastefulness when driving this car. It also makes me and my family feel safe. And yes I know this is not the most eco-conscious class of car to be driving, but when they improve upon this in the future, I will certainly be a customer!
Purchased a new car
Uses car for Transporting family
Does recommend this car
---
Poor
by fjm from Georgetown, Tx | November 3, 2013
We must of bought the only SRX with problems. I have had this car for 2 years. The first 60 days the Nav system went out and had to be replaced, in shop 2 weeks. Then the gas tank had a problem and had to be replaced, in shop 1 week. The A/C went out after 1 yr and had to be fixed, in shop 1 wk +. This is our 4th Cad, the last one 80,000 miles and never a problem.
Purchased a new car
Uses car for Just getting around
Does not recommend this car
---
Srx new wave of the Cadillac
by Vintage car nut from Greenwood Indiana | October 10, 2013
The moon roof everyone has the front row. The style the design the handling the smooth ride Cadillac is known for. My wife is even very happy this is probably the best car we have ever owned and we have had some very good cars.
Purchased a new car
Uses car for Work
Does recommend this car
---
2012 Cadillac SRX AWD Performance
by 4Rfun2 from Hannibal MO | July 4, 2013
We purchased a 2012 SRX AWD with 6000 miles. The exterior is beautiful. The interior is not what I would consider Cadillac quality. There isn't much wood grain and the leather is not a good quality leather. The Suv handles well and is fun to drive. The navigation system is easy to use and the back up camera is very sensitive and has a clear picture. The stereo system with Bose speakers sounds great. The sunroof is huge and is a nice feature. I would recommend the Premium model over the performance model since it would include ventilated front seats and heated outboard rear seats. Our previous Cadillac CTS AWD had a better looking interior.
Purchased a new car
Uses car for Just getting around
Does recommend this car
---
great car
by rose from tampa. fl | March 26, 2013
we bought the SRX a month ago and really love it. everything is so perfect. the only drawback I can see is the car has some major blindspots so we have to be cautious. but other than that i really feels luxurious.
Purchased a new car
Uses car for Transporting family
Does recommend this car
---
srx
by daycare from iowa | December 19, 2012
Great car, wife loves it. We use it everyday and haul our grandkids. It is a really sporty and is lots of fun to drive
Purchased a new car
Uses car for Commuting
Does recommend this car
---
retiredr
by Mike from palm desert,CA | December 14, 2012
appearance of car is sleek. unique body shape. put together soundly, no awkward sheet metal fits. Plenty of power, apparently same engine used on larger Cadillac models. Easy shifting positions. Easy seat positioning. My first Cadillac..so far so good.
Purchased a new car
Uses car for Just getting around
Does recommend this car
---
People Who Viewed this Car Also Viewed
Select up to three models to compare with the 2012 Cadillac SRX.
2015 Lincoln MKZ Hybrid
Starting MSRP
$35,190–$45,605
Compare
2007 Cadillac Escalade
Asking Price Range
$14,280–$27,344
Compare
2013 Mercedes-Benz Sprinter
Asking Price Range
$5,317–$70,365
Compare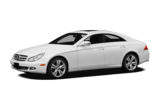 2011 Mercedes-Benz CLS-Class
Asking Price Range
$21,193–$34,561
Compare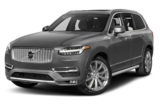 2016 Volvo XC90
Starting MSRP
$43,950–$55,400
Compare
2015 Cadillac CTS
Starting MSRP
$45,345–$69,340
Compare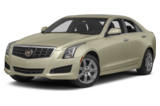 2013 Cadillac ATS
Asking Price Range
$15,459–$27,655
Compare
Featured Services for this Cadillac SRX