Average Ratings
---
18 out of 22 people recommended this car.
---
2005 Cadillac STS V6 RWD
by CaddyOwner111 from Boston, MA | May 26, 2013
I got the 05 STS in 2011 with only 60k miles. The car is nice but I was semi skeptical about repair costs. About 2 years and 36k miles later, all I have replaced were wipers and breaks. The car is beautiful inside and out. I stand 6'3 and friends have a hard time sitting directly behind me. Sound system is great. Only complaint is that I should have gone AWD for the snow I get. Overall, I would buy a Caddy again.
Purchased a new car
Uses car for Commuting
Does recommend this car
---
Great Value
by luxury lover from Denver, CO | December 10, 2012
Loving this car. All the comforts of luxury. Drives like a dream. Tremendous value for a used car. Love the drive and pickup on the highway.
Purchased a new car
Uses car for Commuting
Does recommend this car
---
2005 Cadillac STS - good at a used car price
by aa1234aa from Orlando, FL | November 24, 2012
I'm a used car buyer, looking to get more car for the money and let someone else pay for depreciation. I got a 2005 V6 STS with 47K miles (low for a 7-year old car).You'll note that this review points out lots of flaws with the car's basic design, but as of now I still like the car. What this car offers is an inexpensive, feature-loaded, good-looking vehicle that has manageable size, uses regular fuel, and has reasonable power and gas mileage (actual 25 mpg on the highway at 70 mph). My purchase price was less than one third the original selling price and about as much as a low end new Fiat 500, so I can accept some compromises. From the outside the red car has an aggressive stance, a wedge profile, and with tinted windows it looks intimidating. I think so far this is the best rendition of Cadillac's Art and Science styling. The inside looks good too, but it's made of very low quality, flimsy, creaky plastic all over the place. The seats and other surfaces squeak and creak just by the materials rubbing against each other. Luckily all the plastic noises aren't heard during driving, but just when you push on surfaces or when you get in and out of the seats. The front seats are uncomfortable, narrow, and hard. To make matters worse, the foot wells are very narrow and the side of the center console bulges into the foot well, restricting movement of the driver's right knee. There is very little storage inside the car. The door pockets are small and the center console storage is a 4x4x4 cube, but with build-in dividers which make the small space even less usable. The glove box is a joke: it can hold one business size envelope and a couple of pocket tissue packs – no kidding. I can't find anywhere in the interior to store a regular size flashlight. In the back seat area the rear doors have map pockets and there are pockets on the back of both from seats. There is a narrow pass-through from the center of the back seat into the trunk, which is ultimately useless. The trunk is equally small for a car that looks "full size" on the outside. You cannot fit a 2x4 foot board in the trunk. The height of the trunk opening is only 17 inches, so it makes for a good gauge for sizing your airline carryon bag. On a positive note, the trunk lid is hinged on external gas shocks, so there is no further intrusion into the trunk storage space. This car is loaded, including heated front and rear seats, cooled front seats, navigation with XM radio (I'm not sure who paid for that, but I have it). The NAV is fairly easy to use without having to dig through the user's manual for basic functions. There is also voice activation for car features, but you'd have to learn some key phrases for the car to recognize. The voice feature can be set to work in French, Italian, or German, or a British accent. The car's automated and memory features can be configured via the NAV system. One advantage of an older car is that there are still real buttons to control many of the key features, including audio and A/C. The multi-format DVD/CD can also play mp3 files and movies. This car has a Bose audio system with a 6-CD changer in the dash. I'm not much impressed with the sound quality, even though the system has 10 speakers. The car weighs almost 2 tons, but the 260 hp/252 ft-lbs engine has great pick-up and passing power for daily driving. Cornering capability is good on freeway on/off ramps, even on variable radius curves. Turning radius is impressive as you can u-turn almost completely into the adjacent lane on the opposite side of a typical street median. On the road the car is reasonably quite, and emits muffled rumbles going over road imperfections. Odds and Ends: On the Web there is talk about the different sizes of front and back tires: the OEM tires are different sizes only in width, not diameter. The rims are the same size front and back and have the same bold pattern (as best as I've been able to find out); so, when you replace the tires you can put the same size tires on both front and back. My car has the same size tires. The car uses synthetic motor oil, so that's an added expense. Being a GM car, it uses the corrosive DEX coolant and surprisingly the owner's manual says to change the coolant at 150K miles! That's insane, given that the old DEX coolant would rot the engine and certainly the heater core by then.
Purchased a new car
Uses car for Commuting
Does not recommend this car
---
Coolest ride I've ever owned
by Real automobile lover. from Mississippi | November 1, 2012
Beautiful car has been trouble free, plenty of power and decent mileage on regular gas. Mine is fully equipped glad I got a book. Juat like professional reviews the 6 cyl is all the power you need. The V8 is much more costly. There are too many features to review them all but everything is great. I just love the envy from my friends am a very proud owner.
Purchased a new car
Uses car for Having fun
Does recommend this car
---
CADILLAC STS 2005 4.6L AWD
by JONO6406 from tampa | October 9, 2012
This is a nice car with plenty of performance but everything breaks like it's envoge. I would not recommend this car to anyone due to it's unreliability.Sorry GM but until you make a Cadillac thats not high maintance you won't see me again. I have put over $9,000 into repairs for this $66,000 car and it's only got 82k on the clock.
Purchased a new car
Uses car for Just getting around
Does not recommend this car
---
cadillac sts
by jono6406 from tampa,fl | June 19, 2012
desent car for the money but something is always going wrong with this caddy. you can buy if you want but you have been warned.
Purchased a new car
Uses car for Just getting around
Does not recommend this car
---
price was right
by c man from South Carolina | May 23, 2012
My STS caddy I purchased just days ago was for a good price,they didn,t have a 2nd set of keys but that was no issue.salesman sunny was very pleasant for someone,s 2nd day as a salesman.I wasn,t happy with the extra $599 for dealer cost ,but I gave them an offer they didn,t refuse.I traveled from SC because Georgia dealers are more affordable than SC car dealerships.
Purchased a new car
Uses car for Having fun
Does recommend this car
---
most complete ride i have ever owned
by Big Daddy from topeka,ks | April 9, 2012
outstanding ride...prettiest "hog" i have ever owned or driven....everybody should own a Cadillac/"hog" before they meet their maker!!
Purchased a new car
Uses car for Having fun
Does recommend this car
---
Smartest Car I've Ever Owned
by Happy 1SG STS Owner from Central Ky | November 19, 2011
The Good: Heated seats front and back, cooled seats up front. No touch key fob allows easy entry, pushbutton start, leave your keys in your pocket. Adaptive Cruise Control is a dream come true, no 'fishing for traffic speed', set it and forget it. 15 Channel Bose Surround system is the best 'factory' system I've heard in a car so far. It's not as "loud" as some of my high end installed systems but it's got incredible imaging and response. The Bad: Front Door entry solenoids are prone to going out. 16-18mpg avg with the AWD and Northstar setup. Restrictive navigation and configuration controls only available when stopped. Dated Nav system, have to pay for updated maps. Staggered tire sizes look great but pricy to replace tires. Overall: I love this car, I love its comfort, its ease of use, it's raw power and I'm looking forward to seeing how it does this winter with the AWD and stability control. I never knew I wanted cooled seats until I test drove an STS in late July. :)
Purchased a new car
Uses car for Commuting
Does recommend this car
---
A Stunning Piece of Garbage!
by A Stunning Piece of Garbage! from Sacramento | September 16, 2011
This is the least reliable car (aside from a Jaguar) I have ever owned. Sure...it was super fast, handled very well and was a real head turner. BUT...the car was in the shop every few weeks over the course of several months...to the tune of over $10k...AND it had less than 60k miles on it. Keep up the good work GM...NOT!! I now am the proud owner of an Infiniti M45 and I hope the fact that the car was made in Japan will serve me well.
Purchased a new car
Uses car for Work
Does not recommend this car
---
People Who Viewed this Car Also Viewed
Select up to three models to compare with the 2005 Cadillac STS.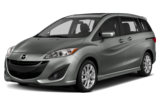 2014 Mazda Mazda5
Asking Price Range
$10,606–$17,750
Compare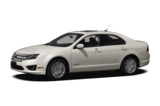 2010 Ford Fusion Hybrid
Asking Price Range
$6,603–$14,959
Compare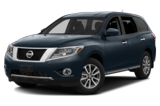 2015 Nissan Pathfinder
Starting MSRP
$29,780–$43,250
Compare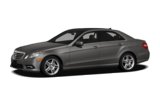 2012 Mercedes-Benz E-Class
Asking Price Range
$14,747–$40,583
Compare
2008 Mazda MazdaSpeed3
Asking Price Range
$6,841–$15,497
Compare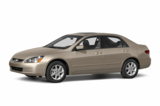 2003 Honda Accord
Asking Price Range
$2,420–$8,644
Compare
2008 GMC Acadia
Asking Price Range
$7,770–$17,618
Compare
2007 Ford F150
Asking Price Range
$6,354–$21,506
Compare
2010 Nissan Maxima
Asking Price Range
$8,926–$17,894
Compare
Featured Services for this Cadillac STS