Average Ratings
---
13 out of 15 people recommended this car.
---
XTS has the best interior for the price!
by Normc32 from Ohio | August 12, 2015
I picked a used XTS Vsport Platinum and cannot say enough positives about the car. With 40,000 miles you would never know it. The Vsport with it's more sport oriented ride can be a bit stiff on rough roads, but the magnetic shocks and supportive, cooled seats leave the driver in comfort. On a 12 hour round trip at a cruise controlled 65 MPH I saw 32.2 mpg! This 4,200 lbs, twin turbocharge V6 with AWD seeing almost mid-30 mpg on 20" wheels
Purchased a new car
Uses car for Commuting
Does recommend this car
---
2014 XTS
by Big B from Metairie LA | May 13, 2015
Im not sure what the detractors are talking about with this car. I love it! I used to own a GMC Yukon XL Denali thought that it was luxury. This my friends is luxury and a pleasure to drive. It handles the road great and has great eye appeal. While doing comparisons I found this to be the best value of the E-Class, and the 5 Series BMW. Im a former football player. Im 6'3" and about 275lbs. I found this car to be the most comfortable with more than ample leg and headroom. What I notice was that the ride has changed. I was expecting the old Cadillac floating ride. That part has changed, while it handles the road with grace you can definitely feel the bumps. Other than that its great. It handles like a sports car, and has the look of pure class. It also has the best warranty in its class. I originally went to purchase a CTS but when sitting in the vehicle I felt very cramped. I do like the sporty look of the CTS, I could not deal with the cramped quarters. Do yourself a favor and check this car for yourself and then form your own opinion. You'll be glad you did.
Purchased a new car
Uses car for Having fun
Does recommend this car
---
I Love my Caddys
by Ronmadi from Shippensburg, Pa | April 3, 2015
I owned Cadillacs for some time , and have found no other car compare too or is as safe as the caddy . We own two a SRX for the wife, because i want to know that when she out there on these crazy highways she is safe,and a XTS for me . Safety come first and the proformance on these vehicle are awesome. The service plan is one of the best out there. Please folk before you go out and buy a car that you may be sorry for down the road.Try a Caddy. You won't be sorry.
Purchased a new car
Uses car for Just getting around
Does recommend this car
---
Think Twice about the XTS
by Sorry from Nevada | January 28, 2015
This is my seconds XTS. The first 2013 XTS was so problematic that with 9000 miles GM bought it back and put me in a 2014. This one doesn't fare much better with ongoing problems with the CUE System that controls everything in the car, and not very well. The XTS with it's "Magnetic Ride" is terrible. You will experience a very harsh ride and feel every bump and dip in the road. Cadillac used the cheapest Good Year tires and the road noise transfers into the cabin on every street or highway you drive. You'll also get to know the dealer's Service Dept. well. I've owned a lot of new Cadillac's over the years, and had very few if any problems. If you like a Corvette ride, and the feel of every bump as you drive, you'll love this car, otherwise...think twice before buying!
Purchased a new car
Uses car for Just getting around
Does not recommend this car
---
The "Car Of A Lifetime"
by FATCADDY from West Hempstead, NY | November 25, 2014
So much to write about - virtually everything positive. I could not believe my XTS Premium was priced similarly to a CTS. there really is no comparison in my mind. The XTS is roomier & smoother than any CTS. I avoided driving the XTS Twin-Turbo only beause I would have put myself in a $70,000 hole. The one I leased has every feature imaginable and some you've never imagined. Appearance-wise it kind of looks like a large Acura TL, only more elegant. The door handles, rear tailights, front lights and mirrors all light up at night when you pop the door locks. The inerior doors, dashboad and door handles all include illuminated "light-bars" - dring this thing at night is an unforgettable experience. The ride on this car is OUTSTANDING - BETTER than my uncle's 1973 Sedan DeVille (which really WAS the Standard Of The World). Performace is excellent for a car of this weight. It will never outrun my SRT8 Charger - but that's not why I picked this car. On the highway this car is as capable as any car on the road - it's smooth, powerful, and agile. The ergomonics ar a little difficult at first until you become accustomed to sliding your finger across the contrls rather than pressing down on buttons. Bluetooth automatically connects to your cell phone and you play any stored music thought the car's Bose stereo system. In fact - when you restart the car - the car re-links to your phone and remembers the last song you played - Automatically - you don't have to a thing. Heated seats, air-conditiioned seats, full-panorama sunroof, 19" wheels.... The list goes on and on. If you're like me and bust your tail for EVERYONE ELSE ON THIS PLANET - you owe this one to YOURSELF.
Purchased a new car
Uses car for Just getting around
Does recommend this car
---
Top of the line large American luxury
by jayinatlanta from Atlanta, GA | September 19, 2014
The Cadillac XTS sets the benchmark for a large American luxury sedan in many ways. Its back seat legroom is best-in-class. Its trunk space is outstanding. Its front seats feel like a shiatsu massage (though they apparently may pinch larger owners than my wife and me). Its top-line available safety features and heads-up display also lead the pack. The performance of the XTS is very good for the gas mileage it attains. Even on base-models, there's a capable magnetic-ride suspension which delivers a luxurious ride but lets you feel that the road is still there. There's a Camaro engine under the hood with over 300 HP and yet nearly 30 MHG highway. If you're like me, you'll enjoy the paddle shifters, which deliver quite a good response without harsh shifts (except from 2nd to 1st for aggressive engine braking). Further, for a large car, the XTS feels like a "driver's car," tracking well in moderately hard turns and demanding subtle inputs at high speeds. To complete the performance available even on the base models, the car has Brembo brakes, and you'll notice them; its stopping power is extraordinary for its weight (see for yourself against the German and Asian competition in any published comparison test). And finally, there's CUE and natural voice recognition. If you spend a few minutes understanding what Cadillac has accomplished here, you'll appreciate the options you've been given to control every facet of your entertainment and comfort experience in the car. The XTS doesn't get near enough recognition for being a beautiful, luxurious, and satisfying car for an individual, couple or family that likes to live large. Anyone considering such a car would be advised to take a close look at the minor negatives being parroted by the automotive press and think for themselves.
Purchased a new car
Uses car for Transporting family
Does recommend this car
---
My dream car
by First caddy from Brockway, Pennsylvania | September 7, 2014
Outstanding vehicle, eye catcher, this car has turned more heads than any other car I've owned. Cadillac, Mercedes, BMW and Audi owners in town have all taken a second look. I put an average 5,000 miles a year on my cars. Since June 12th I put on 4,000 miles. I just can't stay out of if. So many great features, bells and whistles. Adaptive cruise control, auto parking and collision prep. just to mention a few. I couldn't be happier with my Cadillac XTS Platinum sedan!
Purchased a new car
Uses car for Just getting around
Does recommend this car
---
A great car
by Andromeda from Kingwood, Texas | August 29, 2014
I had purchased a earlier year CTS model and was not pleased with the trunk space, the hard ride or the back sear leg room as well as the features. After one year I decided to trade the CTS for the XTS which is more like the past DTS and Deville models I had owned. The features are wonderful, fully equipped and the ride is superior to the CTS. I like everything about the car, average mileage is 22.8 mpg at approx. 8000 miles, better than the CTS was getting. If its in your price range, test drive one and you will want to buy one.
Purchased a new car
Uses car for Transporting family
Does recommend this car
---
All the bells and whistles
by Salty from Boston suburb | June 16, 2014
I was hoping to find a car as comfortable as my 2007 Cadillac DTS, but no one seems to make that anymore. The "soft" ride, which i loved has been replaced by a tighter suspension- not as good for people with back problems. But, the XTS definitely handles better. As soon as i learn all of the computer functions, I know I will enjoy driving it. (I just need a lot of soft cushions for comfort sake.)
Purchased a new car
Uses car for Just getting around
Does recommend this car
---
Hard to find a better vehicle for the money!
by Lee R. from Hampton, NH | June 11, 2014
Cadillac's have been in my family for 3 generations and I just purchased the XTS and this by far is the best car Cadillac has designed and Manufactured. I highly recommend this car! take one for a test ride and you'll see what I mean, It will sell itself!
Purchased a new car
Uses car for N/A
Does recommend this car
---
People Who Viewed this Car Also Viewed
Select up to three models to compare with the 2014 Cadillac XTS.
2014 Cadillac ELR
Asking Price Range
$25,767–$49,183
Compare
2014 Cadillac ATS
Asking Price Range
$16,734–$32,726
Compare
2014 Cadillac SRX
Asking Price Range
$24,007–$40,223
Compare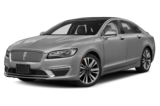 2015 Lincoln MKZ
Starting MSRP
$35,190–$47,495
Compare
2014 Cadillac CTS
Asking Price Range
$20,925–$48,773
Compare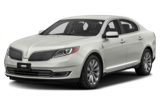 2014 Lincoln MKS
Asking Price Range
$19,476–$34,024
Compare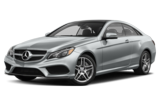 2017 Mercedes-Benz E-Class
Starting MSRP
$52,150–$69,100
Compare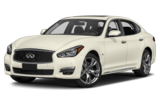 2015 Infiniti Q70L
Starting MSRP
$51,350–$67,050
Compare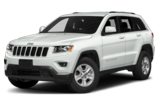 2014 Jeep Grand Cherokee
Asking Price Range
$19,023–$39,263
Compare
Featured Services for this Cadillac XTS