Average Ratings
---
14 out of 14 people recommended this car.
---
Best vehicle I have ever owned
by Spyderman from Tacoma, wa | January 14, 2015
I bought my '05 Avalanche with 13 miles on it. It now has 320,000. If I had paid more attention to the 4wd later in its life, this truck would still be flawless. I have pulled a three yard dump trailer several times a month for the life of this truck, and my truck has never hesitated. Even at 300,000 miles, and pulling my trailer, it still gets 14 to 16 miles per gallon. Quitting on the Avalanche was the worst mistake Chevy ever made.
Purchased a new car
Uses car for Work
Does recommend this car
---
Like A Rock
by Mama Gator from | September 3, 2014
The Avalanche is the best Vehicle Ever Made. It's the best at everything. I never saw a vehicle that is as so amazing as this one. I have 2003 Chevrolet Avalanche 2500 4x4. It is fully loaded and I love every bit of it. I love my Avalanche so much. I would die for it. I only thing I would change about the Avalanche is giving it better gas millage. Other then that. This truck is the best truck of all 4 seasons.
Purchased a new car
Uses car for N/A
Does recommend this car
---
Solid vehicle
by James from Big Flats, NY | February 12, 2014
I purchased the 2003 Chevy Avalanche from this dealer. It has 82,500 miles on it. It is in above average condition and the engines can go 300,000 miles. I will be replacing other things before the engine quits. About the dealer. He is honest and prices reasonably. He is not selling junk. I would recommend visiting his lot if you are interested in a vehicle that he has.
Purchased a new car
Uses car for Just getting around
Does recommend this car
---
Overall a well made reliable vehicle
by John4545 from Scottsdale, AZ | October 2, 2013
Overall I really like my 2003 Avalanche Z71. With 115,000 miles, I've had it since 75,000. I have replaced the starter, water pump and ignition switch. Also my CD player wont eject any longer, but I listen to AM sports so it doesn't bother me too much. My friend also has a 2003 Tahoe and his CD player went out as well. The good is that even when stuff breaks it is cheap to repair. Sits 4 adults very comfortable. I would consider getting another when this one hits about 175,000 miles.
Purchased a new car
Uses car for Just getting around
Does recommend this car
---
Best vehicle I've had
by Dave from Poughkeepsie, NY | March 23, 2012
I brought this truck used 6 months ago and I love it. It is by far my favorite vehicle I've owned. It's almost 10 years old and has close to 100k miles but it runs and drives great still. The only thing I would change about it if I could is getting the MPG's up from 12 to about 20 if that was possible
Purchased a new car
Uses car for Commuting
Does recommend this car
---
2003 avalanche
by GP5 from Houston, TX | January 16, 2012
I own two of these trucks. I have have had both of them for 7 years. They haven't gave me problems. Runs great, and the only down part on these trucks is the small bed there is but it extends so that makes up for it. I give the truck a 4.5 out of 5
Purchased a new car
Uses car for Work
Does recommend this car
---
GREAT Looking Truck
by Looking Good from Saint Louis | January 9, 2012
I just love the 2003 Chevy Avalanche, I just purchased. Cars.com really helped me locate the perfect truck I was looking for without leaving my house. Thanks cars.com
Purchased a new car
Uses car for Just getting around
Does recommend this car
---
Best 4wd I ever Had!
by microtrip from New Jersey | April 11, 2011
1st I hate the plastic body panels so I was glad when i found a rare hard to find Z71 w/Without Body Hardware option. I had a tahoe and I miss leather and the moonroof but the removable back window and the water tight bed cover more then makes up for it. I bought mine used in 2006 w/6k miles. So far other then oil and gas I have replaced the original battery and tires once. Justy today I noticed a squeek nosie in my front right Suspension so I will get that looked at. All in All I love it. My friends joked that its a chevy and its good it must have been built on a Thursday. I dont care. The first week I had it I went on a road trip camping down in Maryland on the beach. I didnt have a tent so I parked the truck on a slight incline so that the front was a bit higher then the rear. The I let down the tailgate and slept in the bed under the bed cover. That night it rained really heavy. I only found out because the others told me the next day. They had to sleep in their cars because the tents had blown away. Yes I did hit my head once but since I didnt get soaked I didnt really care. The bed is plenty big enough to haul all but the largest stuff and I have been hired out to my friends many times to help move their stuff. So if your looking for a great used truck that is a good all around all purpose vehicle I would get an Avalanche anyday of the week. Also great in the SNOW!!!!!
Purchased a new car
Uses car for Work
Does recommend this car
---
Get the escalade
by cladded avalanche from | October 14, 2010
I bought this truck used with 50k miles, great ride and usability pros: lots of compartments and extending the bed helps alot, z71 package will help you go through anything, especially snow cons: heated seats like to turn on on their own and apparently happens to alot of these bodystyles, wish it had better quality "leather"
Purchased a new car
Uses car for Just getting around
Does recommend this car
---
best truck yet
by 03 avalanche from South Dakota | April 11, 2009
Purchased the Avalanche used about a year and half ago and have put nearly 40,000 miles on it. Currently has 90,000 +. Works great with the family, plenty of room for kids and dogs plus all the gear. Great for DIY projects, hauling, towing, ect. I works especialy well on those family camping trips towing the camper and all firewood and other stuff. Respectible fuel economy for a truck with a range of nearly 500 miles, its great for long road trips. With 4X4 and Z-71 will go through nearly everything. In the time I have had this vehicle it has been nearly flawless. I would recomend this vehicle to anyone who needs a 4 or 5 passanger vehicle and cargo area. Works like a long bed truck when needed and like crew cab short box pickup. The toolboxes on the sides of the bed are very usefull, store tiedowns, tow straps, ect and can lock them so they won't get swipped. Three piece hard box cover best I've seen or used. Thanks Chevy for building a wonderful truck.
Purchased a new car
Uses car for Just getting around
Does recommend this car
---
People Who Viewed this Car Also Viewed
Select up to three models to compare with the 2003 Chevrolet Avalanche 2500.
2015 Dodge Challenger
Starting MSRP
$26,995–$58,295
Compare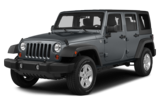 2013 Jeep Wrangler Unlimited
Asking Price Range
$22,505–$40,085
Compare
2010 Chevrolet Camaro
Asking Price Range
$7,860–$31,648
Compare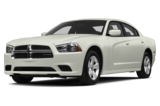 2013 Dodge Charger
Asking Price Range
$11,528–$32,688
Compare
2003 Chevrolet Corvette
Asking Price Range
$11,582–$33,434
Compare
2007 Jeep Wrangler
Asking Price Range
$10,906–$24,918
Compare
Featured Services for this Chevrolet Avalanche 2500