Average Ratings
---
6 out of 8 people recommended this car.
---
Just financed a 2004 Chevrolet Blazer Zr2 (115K)
by Jimmy P. from Syracuse NY | May 17, 2014
Nice looking truck. The ride feels big, solid and comfortable, seems like a safe vehicle. You feel up off the ground a good distance too when your driving, which I like. Plenty of room for 4 adults and lots of cargo space. Ample motor power from the dependable 4.3L V6. The dealership I bought from in Bridgeport NY (nice guys) put her up on a lift for me and the frame was still in good shape too (salted roads in NY). All in all I'm happy with my purchase. The power mirrors don't work which is no biggie (I adjusted them manually) and the fuel pump whines (high pitched noise) but my buddy tells me his S-10 was like that too (a typical trait). It's hard too see out the rear view mirror due to the spare tire, but that beats having to store it inside the vehicle. In time I'll buy new tires so they are all matching but that's something I don't mind doing cause it's always nice when you get fresh rubber on your truck. All in all I would recommend buying a Chevy Blazer to others. Use your internet resources to check dealership reviews like I did and and you will find some one reputable to do business also. Good luck !
Purchased a new car
Uses car for Just getting around
Does recommend this car
---
Good 4x4
by every day driver from Warren, MI | January 27, 2013
Great car for the price. Was surprised to get a very good deal from a dealer. Got a 4x4 Blazer. Needed it for winter weather. Really like it.
Purchased a new car
Uses car for Just getting around
Does recommend this car
---
Great car for the money
by C07 enthusiast from boise Id | November 11, 2012
This car is really nice if your into the outdoors and doing stuff outside. Ive had a lot fun doing things and it climbs hills like nobodys business. I haven't done a bunch of work on mine yet it continues to get me where I want to go. The maintenance on mine isn't anymore than any 4x4 Ive had. I'm not sure on some of the other reviews when it talks about not being able to pass and one said the car shook when the brakes are pushed. When I go to pass I punch it and it flat moves. I did a K&N filter set up to mine which adds HP right out of the box. I love the S10 series trucks I had 95 at one time too.
Purchased a new car
Uses car for Outdoor sports (hiking, cycling, etc.)
Does recommend this car
---
You Get What You Pay For
by 04 Blazer Owner from Pennsylvania | August 10, 2011
I have owned a 2004 Chevy Blazer now for almost 6 years. The only reason I've kept it that long is because I purchased used and have to pay it off because their trade in value is horrible. I purchased a one owner 4WD, 4 door LS with 25k miles on it. Since that time I have had to put brakes on almost every year, oil cooling lines, thermostat, upper/lower ball joints, check engine light on numerous times, electronic 4WD out, etc. I would estimate that I have averaged about $800 a year in repairs. All that with driving responsibly and getting oil changes, transmission, etc. at regularly scheduled intervals. Aside from the mechanical aspects of the vehicle; it is underpowered with 195 HP for the weight. It is actually dangerous to attempt a highway pass in the summer with the AC on as it takes forever to kick into overdrive. The body style remains unchanged for ages. It is almost impossible to tell a 2004 from a 1999. I purchased because I needed 4WD and towing and it was low mileage and inexpensive. In hindsight I would have been better off paying more money to purchase a better make and model then dumping money in year after year on it. I am paid off in about 4 months and I will be going to trade it the second the title is in my hand. Not that I expect any return value. The 2004 Chevy Blazer - You Get What You Pay For
Purchased a new car
Uses car for Commuting
Does not recommend this car
---
My First Car
by First Tme Buyer from South Bay, California | January 3, 2010
I got a 2004 Blazer for my first car. I love it, except for the fact that it shakes! At a red light or any kind of stop, the car just rattles like crazy! My car engine is clean, had a tune-up, clean oil, basically runs like new. But oh my is the shaking embarassing! I've read it on a few other reviews as well. And as for gas mileage, it's okay. Gets you from A to B, but a little costly! I use this car for trips to the mountains and it's perfect for that, gas is just expensive $$$
Purchased a new car
Uses car for Commuting
Does recommend this car
---
Love my SUV
by blazergal from | April 21, 2009
There are some neat features on this vehicle that I can't find in SUV's these days. I love how the back seat folds down...so simple, one-step! And I love the clam-shell design of the tailgate, makes shopping with an arm full easy to load (you don't have to open the entire back when just the window will do). I actually think my Blazer gets pretty good gas mileage, especially in the summer. With the push-button 4x4/2x2, makes it easy to save on gas by not having to have it in 4WD all the time. I get close to 25 mpg in the summer and 22 in the winter...not bad for a SUV these days.
Purchased a new car
Uses car for Transporting family
Does recommend this car
---
Great Value for a great SUV
by Blazer Chic from Chicago | November 4, 2008
So this is not the typical car that a female in her 20's would drive. I purchased the car new and I have not had one problem with this vehicle since the purchase date in March 2005. This SUV is reliable and great in the snow. The only downfall is the gas mileage, it's not so great. I would recommend this car to anyone that is not on a tight gas budget that wants a good reliable American car.
Purchased a new car
Uses car for Having fun
Does recommend this car
---
Lots of Little problems
by Munchkinmom from Haysville,KS | June 27, 2008
I have had my 2004 Z 2 door 4x4 top of the line for 4 years now. Since the first week I have had little annoying problems. When the weather gets hot the car has a problem with pick up when the airconditioner is turned on. There is a pause between stepping on the gas and the transmission engaging. They have reprogrammed the chip twice and it works for about 3 weeks then starts messing up again. The dealership refused to replace the computer. They have had to replace the radiator cap 3 times in 4 years, thermastat problems.
Purchased a new car
Uses car for N/A
Does not recommend this car
---
People Who Viewed this Car Also Viewed
Select up to three models to compare with the 2004 Chevrolet Blazer.
2015 Hyundai Azera
Starting MSRP
$34,000–$38,200
Compare
2008 Honda Civic
Asking Price Range
$4,658–$12,334
Compare
2007 Mazda MazdaSpeed3
Asking Price Range
$5,038–$13,746
Compare
2003 Mercedes-Benz C-Class
Asking Price Range
$2,486–$9,082
Compare
2003 Nissan Pathfinder
Asking Price Range
$1,437–$10,017
Compare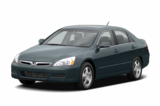 2006 Honda Accord Hybrid
Asking Price Range
$5,013–$10,001
Compare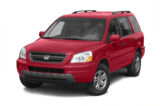 2004 Honda Pilot
Asking Price Range
$3,357–$10,257
Compare
2007 GMC Acadia
Asking Price Range
$7,090–$15,854
Compare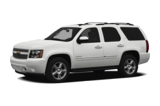 2010 Chevrolet Tahoe
Asking Price Range
$14,532–$33,104
Compare
Featured Services for this Chevrolet Blazer