Average Ratings
---
19 out of 19 people recommended this car.
---
2015 Camaro RS
by South Dakota driver from South Dakota | July 3, 2016
My wife and I recently purchased a used 2015 Camaro RS Convertible. I have fallen in love with this vehicle. It looks amazing and drives even better. I thought I would enjoy the vehicle when we purchased it, however I have been pleasantly surprised how much I enjoy it. Handling is great and the ride is very good for a sporty car, V6 has good power and pick up, more so then V8's of just a few years ago, and fuel mileage is respectable. Many reviews complain about visibility, but i have not found it to be an issue. Love the heads up display and MyLink system with Boston sound systems integrates with phone and iPod well and sounds great. Chevys mobile app allowing destinations to be sent to cars in dash nav unit was a surprising feature that is very helpful. The interior lighting at night looks very cool. I have found very few nits to pick. Could use a few more storage compartments and charging ports. A rear cup holder would be nice (we actually use the rear seat for our daughter who loves riding in the convertible).
Purchased a new car
Uses car for Having fun
Does recommend this car
---
Love this car!
by Drew from Waco, Texas | June 18, 2016
I can't believe that I waited so long to buy a Camaro. This car has a lot of pick up. The steering is tight, and it has lots of power. I love the rear wheel drive, you can feel the power. The key fab is a little disappointing, since the key does not fit in the fab. My understanding it's a recall issue. I also love the heads up display. Makes it so easy to know how fast you are going. Also there's a screen to see how many "G"'s you are doing in a turn. The infotainment system is great, with lots of options, such as FM, AM, XM and Pandora. I purchased the car used and received 3 months of Sirius XM for free. The navigation system is easy to use once you get it programmed. To me, the only downside is there are several blind spots that I am not used to. Other than that, I love this car!
Purchased a new car
Uses car for Commuting
Does recommend this car
---
Roll and kick 2015 LT2 RS
by Coaster from Florida | April 16, 2016
Typically in 1rst 2nd 3rd and 4th gears in manual mode this car runs strong at high RPMS and is pushing you while you are close to the rear drive wheel and steers great like a roller coaster ride. It hops up at start off like a power-on take-off and then I feel hotter than a rollin' dice. Step right up, chum, and watch the kid lay down the rubber road, ride to freedom! Advice: Learn to drive the car. This car is well built to be driven to performance. The ride and performance gets even better as the car is broken in.
Purchased a new car
Uses car for Work
Does recommend this car
---
love it
by sports convertible cars are my favorite from port richey fl. | March 4, 2016
Dave and his son were very helpful and excellent they made the process of buying my new car easy I would co back to Freemans if I ever needed another car
Purchased a new car
Uses car for Having fun
Does recommend this car
---
1993 chevy pickup most reliable Or 76 Buick lesabr
by Stop me Red from Decatur | February 24, 2016
Car is great the tires that GM put on it perillei or how ever you spell it cant get set to balance the first st had flat spots because it set for year but were better than new ones they put on it got to get it back tomorrow shoud put michelen like on most trucks or somthing better ,only problem.Its V 6 runs like v 8 and not one of 70 models with 195 hp it great driving riding car once get wheel hop out and handles great great response in curves
Purchased a new car
Uses car for Just getting around
Does recommend this car
---
2015 Camaro Convertible
by dudajack from Memphis, TN | February 22, 2016
This car gets complements and looks from everyone. I needed/wanted a convertible and felt this had a better look and value vs. the Ford Mustang. The performance is good for the v6 , but the gas mileage is not close to the stickers claims.. The best I have seen is 21 mpg on the highway. I would recommend this car for looks and handling. For ease of getting in and out of the car - maybe.. Only complaint is the huge doors - you need a really wide parking space or just keep driving.. GREAT with the top down.. Any flaws are forgotten when top is down.
Purchased a new car
Uses car for Commuting
Does recommend this car
---
2015 ss camaro
by rubber ducky from fontana ca | February 15, 2016
Excellent car very smooth the power is there when need it extremely comfortable does better on gas then I thought it would.
Purchased a new car
Uses car for Just getting around
Does recommend this car
---
crooked steering wheel
by acer from central indiana | January 26, 2016
Nice car but steering wheel is positioned a little to the left????????????????? Do not really know what else to add. Nice car but steering wheel is crooked. There is conversation on the web about this and gm knows about it as well. Like the performance and looks.
Purchased a new car
Uses car for Having fun
Does recommend this car
---
I love my camaro
by buckgirl from Saline louisiana | January 25, 2016
I don't know what to say other than I absolutely love everything about it! So much power and it is a beautiful car.
Purchased a new car
Uses car for Commuting
Does recommend this car
---
not a great daily driver but will get attention
by broncosguru from Myrtle Beach, SC | December 14, 2015
So I will start with I'm writing this based on a v6 model. The engine performance and handling is ok to get the V6 going at a pace that is engaging you will need to get the rpm's pretty high. I drive a lot for work and a few weeks ago I wrecked my work car which is a 2013 Toyota Prius and they gave me a 2015 v6 Camaro as a rental for two weeks. The acceleration can be fun and the cornering at speed is ok to good depending on the turn. It does have a fairly wide body stance to help hold in the turns. This car really does grab attention I had a red one and was told several times it was a great looking car so if you're looking for something that will get attention this will do the job. Overall this cars interior was pretty basic in fit and quality to be honest my Prius has a better overall interior fit and finish. Also far from the most comfortable car to drive once again my Prius destroyed this car in overall comfort in ride and interior comfort. The only comfort feature this car did better than my normal car was it was a quitter ride on the interstate. The suspension is very stiff which is to be expected from a sports car but you felt every single bump in the road and speed bumps would make me think something was going to fall off the car. This car should almost be a two seater the rear seat is near worthless unless you are putting a child back there but any type of distance travel for anyone over 5ft tall in the rear seat would be really uncomfortable. Overall if you want a car that will grab attention and can be a little fun to drive this vehicle could work for you. If you drive a lot or carry more than two passengers at all I would probably look elsewhere. Once again this opinion is coming from someone who has put 140,000 miles on their car in 3 years so my needs may be different than yours but I'm also not comparing to any kind of luxury car by any stretch of the means.
Purchased a new car
Uses car for Work
Does recommend this car
---
People Who Viewed this Car Also Viewed
Select up to three models to compare with the 2015 Chevrolet Camaro.
2015 Chevrolet Impala
Starting MSRP
$27,060–$40,660
Compare
2015 Chevrolet Malibu
Starting MSRP
$22,465–$28,320
Compare
2015 Dodge Charger
Starting MSRP
$27,995–$62,295
Compare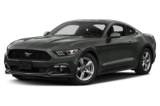 2016 Ford Mustang
Starting MSRP
$24,145–$41,895
Compare
2015 Chevrolet Corvette
Starting MSRP
$55,000–$83,000
Compare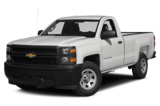 2015 Chevrolet Silverado 1500
Starting MSRP
$26,520–$51,890
Compare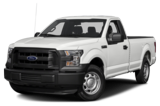 2016 Ford F150
Starting MSRP
$26,540–$62,310
Compare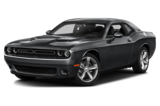 2015 Dodge Challenger
Starting MSRP
$26,995–$58,295
Compare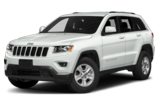 2016 Jeep Grand Cherokee
Starting MSRP
$29,995–$65,695
Compare
Featured Services for this Chevrolet Camaro