Average Ratings
---
34 out of 40 people recommended this car.
---
Outrageous Speed
by The Stig from Milwaukee, wI | May 24, 2014
(2008 Cobalt SS) I have only owned this car for a few weeks, so thus far I cant really speak to the reliability aspect, but there is one feature of this car that I can speak to; holy c*** it is fast! Granted my car has an exhaust and a tune, but it is the kind of fast that just makes you laugh your head off whenever you push the loud pedal. In case you didn't hear, this cobalt (the SS turbo version) is currently the fastest front- wheel drive car sold in the US. Fastest. Ever. Awesome. Brakes on this car are ferocious and simply do not fade. It will perform face - ripping stops again and again without breaking a sweat. Handling is also top- notch. I took my car auto-crossing with bald tires and a blown strut and still managed to beat several other cars in my class with it! Everyone loves to rip on the Cobalt's interior quality, and while there are definitely some hard- touch plastics present in the cabin, everything is well- laid out and functional. First car I have owned in which I have had no desire to upgrade the stereo. Factory sub-woofer is plenty powerful to deafen you and your passengers should you so desire, and the stereo has an aux- in port and adjustable eq. For such a high-performing car, it is really frugal on gas. I am averaging just shy of 30mpg, and that includes driving through Milwaukee on my daily commute. Overall, a fantastic value for money. If you can get over a few plastic pieces on the interior and having a FWD sports car, there really are 0 downsides to having this car. 10/10
Purchased a new car
Uses car for Just getting around
Does recommend this car
---
Excellent car-nice design,excellent MPG
by Britt from Parker .colorado | April 22, 2014
This is a great car-we have owned our 2008 Cobalt for 5 years and haven't spent a dime on it. Only new Michelin tires because I wanted the best tires on it. It has started in negative below freezing weather after sitting for 6 weeks-very reliable. I would recommend this car to anyone who wants a sporty, economical,low maintainance vehicle.
Purchased a new car
Uses car for Commuting
Does recommend this car
---
I drove two hours to get a great deal.
by Equator 2010 from Manlius, NY | April 9, 2014
I drove two hours to buy my truck. I found it on cars.com, but the dealer was not close to my home. I made the deal over the phone with the stipulation that everything Chris Bill and I discussed be exactly on point. I had not even seen the truck when we agreed on the price. I made a request of Chris that was a bit of a challenge. I wanted a new tonneau cover on the truck. Chris came through, even with installation in time to pick up the truck. It was worth the drive. If and when I need another vehicle, Chris will get the first shot at my business. He is a rare quality dealer. Personal......honest......fair. He is a man of his word.
Purchased a new car
Uses car for Commuting
Does recommend this car
---
Good starter car for teenager but cheaply made
by Two 2008 Cobalts from Clarendon, NC | March 7, 2014
I purchase two 2008 Chevy Cobalts for my daughters, one in 2010 and one in 2012. They have been good cars as far as reliability, gas mileage, and safety. The only major problem we have had is with the wiring of these cars. First the front speakers went out on both. Next the keyless entry quit working on both, this cost a pretty penny to get fixed. The third brake light on one keeps going out. The door locks on one started to have a mind of their own. They would work sometimes, not sometimes and sometimes they would not stop locking and unlocking on their own. The power windows on this one mostly work, except for one, and I found this to be the switches. I have ordered a few spare switches for this to keep as backup. Other than all of this it has been a pretty good car. I do like the gas mileage, one of the main reasons for purchasing this car. Everything else on the car works great, motor, transmission, etc… I would recommend this car for a teenager's first car, just don't purchase it for a cross country trip unless you have a chiropractor ready when you get to your destination. One other electrical item, the air bag light on the dash, I am still working on this one.
Purchased a new car
Uses car for Commuting
Does recommend this car
---
2.4L Sport Coupe - Fun!!!
by Muscle Car Guy in a Hybrid World from Virginia | January 28, 2014
This is the Sport with the 2.4 engine, upgraded suspension and fog lights in the front bumper. Looks a lot like the SS - costs half as much. Bought this used in 2012 with 36,000 miles. We drive our cars a lot, so it now has just over 106,000 miles and still running strong. Only repairs we've made were a parking brake lever that bent where the cable connects to it (our driveway is on a hill so we use it everyday) Had to have rear brake calipers replaced at around 60k miles. One front wheel bearing. Car gets 28 mpg avg, corners like it's on rails and has more than enough power to get out of it's own way. I've surprised some tuner punks with it a few times. It's nowhere near as fast as the SS, but for the price point, great value. Not the most comfortable interior. Stiff seats, lots of hard plastic. Love the upgraded Pioneer stereo with the 6 CD changer and subwoofer in the trunk. Best factory system I've ever had. My wife drove it for the most part, but we're getting a new Cherokee, so I get the cobalt. I'm actually a little excited about it. My 45-60 minute commute to work involves a good stretch of twisty hilly road. This thing is a blast to run through there. Gotta find a way to make it more comfortable though. Wish the automatic would let you shift through all of the gears though. You get D, I (intermediate which is 2nd and 3rd) and L.
Purchased a new car
Uses car for Commuting
Does recommend this car
---
Chevy Cobalt is an awesome car!!!
by Chevy Guy from Caribou, ME | December 10, 2013
I bought a 2008 Cobalt used with around 15000 miles on it. The car is manual shift with the 2.2 liter engine and now has 102,000 miles on it. Over the years the only money I have had to put in this car was a set of 4 summer tires and a set of 4 winter tires. I recently went for inspection and was told I needed front rotors and brake pads. I could hardly believe it took 102,000 miles to wear them out, this is almost unheard of. The cheaper speakers in the doors had to be replaced after they stopped working, I found a set on ebay for around $20 and replacing them was simple. Also the drivers side door lock button stopped working after I left the windows down in the rain one too many times, another cheap fix. Overall a great little car and great gas mileage. I would highly recommend this car to anyone that doesn't want to break the bank. Chevy has outdone themselves and exceeded my expectations for an affordable ride.
Purchased a new car
Uses car for Just getting around
Does recommend this car
---
2008 Cobalt
by czracecars from Roebling,NJ | November 29, 2013
I bought this car for my daughter,I also own one that I drive both of them 2008 .Both cars had bad lower control arm bushings,not expensive to fix .Mine is manuel trans, which I love, my daughters is automatic which gets alittle less gas milage and theres no way to check fluid level. Both cars run great, have been very reliable,and get great gas millage.Mine averages 29mpg and my daughters averages 23mpg
Purchased a new car
Uses car for Just getting around
Does recommend this car
---
Love it!
by Marasmileyface from Indianapolis | September 11, 2013
Easy to park, small yet roomy. Cute car! I got mine dark red and year 2008. I love the features and it has awesome gas mileage!!!
Purchased a new car
Uses car for Just getting around
Does recommend this car
---
good cobolt
by jengle from | August 7, 2013
Great car so far. Just purchased two months ago! Nice styling. Good gas mileage. Love the color. silver
Purchased a new car
Uses car for N/A
Does recommend this car
---
Piles of Fun to drive!
by Anonymous from Pittsburgh, PA | July 20, 2013
I recently bought a 2008 Chevy Cobalt used with 60,000 miles on it. This car vastly exceeds my expectations of economy car performance! The leather seats are incredibly comfortable for long and short rides and the car has a fantastic turning radius. The cobalt practically eliminates all parking difficulties even in the most cramped of spaces. The manual gears are very forgiving and allow for sudden slow downs without major issue. Also, the 2 side back seats (while a bit hard to get into) have ample legroom for adults. The sound system is very good and creates an excellent listening experience (none of the tinny sound common to most cars) The only negative things are: the car is very noisy, especially in the rear seats and, the gearshift is a bit far back (it knocks my elbow when I use it). I would absoulutely recommend the cobalt to anyone looking for an economy car that provides a fun-to-drive experience both in the city and on the highway. It never feels underpowered and turns like a dream.
Purchased a new car
Uses car for Commuting
Does recommend this car
---
People Who Viewed this Car Also Viewed
Select up to three models to compare with the 2008 Chevrolet Cobalt.
2015 Chevrolet Traverse
Starting MSRP
$30,995–$43,935
Compare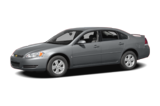 2008 Chevrolet Impala
Asking Price Range
$3,646–$11,750
Compare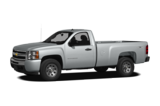 2010 Chevrolet Silverado 1500
Asking Price Range
$12,747–$28,847
Compare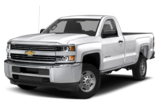 2015 Chevrolet Silverado 2500
Starting MSRP
$32,980–$55,875
Compare
2016 Chevrolet Malibu
Starting MSRP
$21,625–$30,920
Compare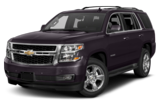 2015 Chevrolet Tahoe
Starting MSRP
$46,300–$64,085
Compare
2016 Chevrolet Malibu Hybrid
Starting MSRP
$27,770–$27,770
Compare
2010 Chevrolet Camaro
Asking Price Range
$7,191–$31,807
Compare
Featured Services for this Chevrolet Cobalt