It was too tempting to pass up: The thought of driving across Pennsylvania to take in one of Pittsburgh's great car shows, the Pittsburgh Vintage Grand Prix. Sponsored in conjunction with the Sports Car Club of America and benefiting local charities, this nearly week-long event culminates in a weekend of vintage auto racing and a huge car show right in the heart of Pittsburgh the second weekend in July. There, one can see race cars and sports cars of all descriptions tackle the twisting road course as it snakes along the hills of Schenley Park. As a spectator, you can view the race while strolling among thousands of vintage automobiles, grouped conveniently by type. Want to see British cars? The notable names such as the Berkely, Triumph and Mini stand alongside the more traditional Jaguar and Rolls-Royce. German cars, such as VW, BMW and a Mercedes-Benz or two are abundant and enticing. After all, when was the last time you saw three gullwings side by side? This year's show was a tribute to Corvette, that marks its 50th anniversary. Many samples were on hand to salivate over. I salivated, but then I had driven to the show in a brand new 2003 Corvette, trimmed in a 50th anniversary package. With its unique color combination of burgundy exterior and beige interior, the car was particularly fetching. Actually, the colors are unique to the anniversary package, which adds about $5,000 to the price of a stock Corvette convertible. The package also includes a heads-up display (which projects speed, fuel and other readouts onto the windshield in front of the driver,) memory presets for seats and other features, adjustable ride settings, power tilt/telescopic steering column and automatic headlamps. Gilding the lily on the test car was a 12-CD changer. The bottom line was $57,345. This may sound steep, but when compared to its only real domestic competition, the $81,000 Dodge Viper, there's no comparison. After all the Viper, aside from being more expensive, is an upstart. The Corvette is an icon, America's sports car. While traversing Pennsylvania's poorly-maintained roads, it is easy to understand that the Corvette is still a car that inspires yearning. It can best be seen in the faces of people driving Japanese cars, which are long on perfection but short on passion. After all, who wouldn't want to be behind the wheel of this monstrously fun two-seater? The current generation Corvette, dubbed the C5, is fast, yet refined. The standard Chevy small block produces a healthy 350 horsepower through its meaty P275/40ZR-18 tires. Drop the top, then drop the accelerator, and you'll know why generations of sports car fans have fallen under the Corvette's spell. Speed is ample and immediate, pushing you back in the seat with a g-force equivalent to that of a roller-coaster ride. The engine revs, the exhaust system snarls and the car goes. A ll is right with the world. But there's more to the fun than just speed. The C5 has absolutely flat handling, and its ride is quite civil despite its sporty nature. All sorts of electronic aids keep the rear end planted, and suddenly you feel as if you could spend time at the track. Of course, that's why this vehicle is so perfect for attending the Pittsburgh Vintage Grand Prix. After watching Jaguar XK-120s, Porsche 356s and even a Crosley Hot Shot go a few laps, I could hop in the 'Vette and have some fun of my own. While you can tap into its brutish side, the Corvette is at home just cruising. What makes the C5 such a nice vehicle is its civility. Interior materials are well-assembled, and it failed to rattle most of the time. One caveat however, the finish is a bit disappointing considering the car's price tag. Some of the trim is clearly pulled from less-expensive GM cars. The interior trim doesn't seem as refined as it should be, although it is better than the C4. But that doesn't mean it's a punishing place to spend time. The seating position is low and snug, yet it never feels confining. This is partly due to the car's width. But unlike the C4 Corvette, which had the driver nestled in between a large door sill and a high center console, the C5 has a low door sill and more hospitable center console. The leather-covered driver's seat is firm and supportive, yet comfortable during long drives. The instruments are housed in an arc directly in front of the driver. In addition to the standard display, the speed and fuel level is projected onto the windshield. This handy option allows the driver to keep track of the essentials while concentrating on driving. It takes some getting used to, but it can be turned off. However, this feature should be standard in more cars. The stereo is standard GM and it lacks the XM satellite radio available in other GM cars. While road noise is a given if you want to drive a sports car, the exhaust note is quite pleasant and hardly overbearing. Rather, it is a street symphony that's a joy to hear. Folding or unfolding the manual top is quick and simple. The top is lined and has a glass rear window. With the top up, this 'Vette is quieter than you would expect. I drove mostly with the top down trying, without success, to drive fast enough to avoid getting sunburned. While I definitely got burned, I didn't get burned at the pump. Highway driving, with the top down, returned a very impressive 24 mpg, which is about the same as a Toyota Camry V-6. Who says you can't get good fuel economy with a V-8? And another plus, this Corvette even has a trunk and trunk lid to access luggage and cargo. One thing it doesn't have: cupholders. Hallelujah! So what does all this mean? The Corvette is fun, fast and sexy. But you knew that. It's also luxurious. But you knew that. It has good fuel economy and world-class performance in a sports car package priced way less than its snootier European competition. Bet you forgot that. But this car is old news. Come January, GM will unveil the C6 Corvette, which GM hopes will carry the flame first ignited at the 1953 Motorama, where the Corvette debuted.
---
People Who Viewed this Car Also Viewed
Select up to three models to compare with the 2003 Chevrolet Corvette.
2012 Dodge Challenger
Asking Price Range
$11,575–$37,375
Compare
2011 Chevrolet Camaro
Asking Price Range
$11,904–$27,740
Compare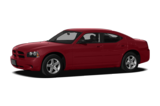 2008 Dodge Charger
Asking Price Range
$2,451–$20,539
Compare
2008 Jeep Wrangler
Asking Price Range
$13,030–$26,154
Compare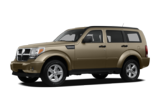 2009 Dodge Nitro
Asking Price Range
$6,854–$17,094
Compare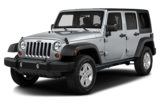 2016 Jeep Wrangler Unlimited
Starting MSRP
$27,695–$36,895
Compare
Featured Services for this Chevrolet Corvette