Average Ratings
---
73 out of 92 people recommended this car.
---
Thermostat
by Laura from Tn | June 5, 2016
I bought a 2012 Chevy Cruze fan wouldn't cut off took it to Advance Auto they said it was a sensor causing fan to continue to run. I called dealer where I bought it my car has 44 k miles I have extended warranty to cover 100 k they said their service dept isn't open on weekends that I could bring it the next week or take to dealer pay $200 deductible. Had it checked by mechanic it was my thermostat cost me a $110 problem is l7ght went off thermostat was bad but antifreeze is coming out steadily by a pipe took it off checked it there's no gasket around it not sure if it's suppose to have one parts store doesn't even know got a gasket maker gonna put one in fingers crossed that fixes it bcuz I've got to be able to go back to work tomorrow.
Purchased a new car
Uses car for Work
Does not recommend this car
---
Somewhat Satisfied and Dissapointed
by NewCarDude23 from Windsor ON | May 10, 2016
I bought this car new in the Summer of 2012. I had the Chevrolet Cruze 1LT in charcoal black. I was extremely satisfied with the price and gas mileage of the car. I was so happy until a year after when I accidentally ran over a curb. My passenger side, side skirt had a small dent in it with a little paint chip. The paint chip kept growing, and then a year later all you could see was bare metal. I wasn't happy about that. About once every month when I went to turn the key in the ignition, the car would fail to start forcing me to do it again. Very annoying. There's a couple other problems that I can't currently remember. I would still recommend this car to someone who is a careful driver and won't run over any curbs. I recently just traded in the Cruze summer of 2015
Purchased a new car
Uses car for Just getting around
Does recommend this car
---
Disappointed
by Shawn from Chicago, Il | May 1, 2016
I have had my Chevy Cruze for 3 yrs and 11 months, it has 41,000 miles. In December of 2015, the transmission went out. It was supposedly fixed under warranty, in Feb 2016, transmission went out again. Once again the transmission is fixed. Today May 1st, went outside to go to Church and my Chevy Cruze will not start. I am so disappointed, I have only had this car for 3 yrs and 11 months with only 41,000 miles on the car and I am dealing with transmission issues. I purchased a Chevy Cruze because it was a great looking car, it is great on gas mileage and it is American made. I read other reviews before I wrote mine, and people seem to be happy with their purchase, I was too until December of 2015.
Purchased a new car
Uses car for Commuting
Does not recommend this car
---
Built to a higher standard than competitors
by journeyhsys from PA | March 29, 2016
My 2012 Cruze 1LT has 90000 miles on it and I still love the car! The 1.4T engine has plenty of power and I average 34 MPG with a heavy foot. I was impressed with how the interior remains squeak and rattle free despite 90000 miles. I had a minor electrical issue that was fixed with a new battery cable, other than that it's been perfectly reliable. A few weeks ago I was T-Boned by a F-150 on the driver's side. The vehicle held up like a tank and was able to drive home that afternoon! The collision shop found no evidence of frame damage! $6300 later and my vehicle will be back on the road in two more days. I was given a car from a different make in the same class for a rental, with only 10000 miles on it squeaks and rattles are terrible and the bluetooth only works half of the time. The interior of the Cruze showed no evidence that it was T-Boned by a very large truck.
Purchased a new car
Uses car for Commuting
Does recommend this car
---
Low quality internal parts, Otherwise perfect!
by Nathan from ohio | February 7, 2016
Wonderful features, great design, very comfortable, good value. But... Within 1 year I've had to replace the valve cover, water pump, and transmission lines... Here's to hoping I can actually get 6 or more consecutive months out of her without requiring unexpected service.
Purchased a new car
Uses car for Commuting
Does not recommend this car
---
2012 2lt 90,ooo mile review
by Micks from Lincoln,ca | January 29, 2016
I purchased my cruze 2 lt with 38,000 miles on it. I love the way it drives. This has been the most comfortable economy car I have owned. My previous Focus had much more road noise and cheap feeling interior. My car now has 90.000 miles on it and it still has no rattles or air leaks. My only two proble!ms were an oil leak on the valve cover and the turbo unit wastegate failed, both of were fixed under the power train warranty. I would recommend this car. It is a good value for the money.
Purchased a new car
Uses car for Work
Does recommend this car
---
great value for great car
by practical gal from Florida | October 13, 2015
I've had my cruze for 3 full years now and I still love it as much as the day I bought it. I had a cobalt and a cavalier in the past, and this is by far a superior car. I was driving a Toyota corolla just prior to buying this car and the difference is incomparable! My cruze gets awesome gas mileage! I have driven up and down the east coast several times with ease. the cruise control is easy to manage, the interior of the car has everything in the right place and the stylish feel makes it seem like it's a much fancier car. the tires are large and grip the road well. the cabin is very comfortable even when I have passengers in the back seat. the maintenance is reasonable and only a dead battery after 3yrs in the Florida heat was the extent of any repairs. excellent car for a first time driver and for those of us who are more pragmatic and frugal.
Purchased a new car
Uses car for Off-roading
Does recommend this car
---
Great First Car
by JM30 from Chicago/Seattle | April 24, 2015
I bought my 2012 Eco new exactly 3 years ago. I got an internship that had me driving around everywhere and I needed something great on gas. I test drove the Civic, Corolla, and Cruze. The Cruze felt like the highest quality of the three to me. I was an anti-GM guy myself. My brother had a Cavalier and I thought that I would never own a Chevy and had driven Honda up until now. So I went with the Eco 6 speed manual. I agree with other reviewers in that the turbo lag is real. I really was able to get it to break in nicely though. Yes, it's virtually impossible to pass on the highway at 60 MPH in 6th gear, but drop it to 5th or 4th and it picks up. I've dropped it to 3rd and that gear REALLY finds the power curve with the turbo. I've really learned to get a feel for what the engine wants and how it wants to be driven. It has good pick up and it has minimal road noise on the highway. My sister has complained about the gear ratios but I just think it's how a person has learned to drive a stick. I like the pick up it has and it is surprisingly fun to drive. The car is at 40k miles now. Only ever had oil changes every 6k miles and two small recalls that took minutes to fix when I brought it in. I pounded it the first year I had it, put on 20k miles that year and averaged 44 MPG (all highway). Since, at around 10k/yr on mixed driving, it'll hover around 38-41 MPG depending on how I drive it. I moved it from Chicago to Seattle last summer and it did great. It's comfortable for long hauls (I'm 6'2), can get tiring in traffic (what manual doesn't), but it has all the amenities you need. I wouldn't recommend anyone sit behind me though because the seat is pretty far back. Great iPod connectivity with the controls on the steering wheel. Cruise control is easy to use and I like how you can just push up and down to increase/decrease speed by 1 MPH increment or hold it for faster acceleration. It could use some more storage in the middle counsel. I like the ease of use of the center controls for sure. Well thought out interior in my opinion. Love the bluetooth as well. I prefer calling my parents when I'm on my way out of work because it just sounds so clear through the speakers. My only real complaint I have for it is that there is no spare tire. The engineers thought that they could save weight by not having a spare. I haven't had a tire issue in the 40k miles I have driven it but I just don't wanna have a blowout and not be able to fix it myself. I might carry one in the trunk but it will take up space. I hope the reliability stays with it. It beat the horrible Chicago weather before I moved (consistent subzero temps and snow). I love the car. No problems right now is great but I still fear the Chevy bug will hit it before I get to 100k. My hope is to drive this car until it can't drive anymore. TL;DR great gas mileage, great commuter, reliable (for now), surprisingly fun.
Purchased a new car
Uses car for Commuting
Does recommend this car
---
Nicest Cars
by Jodi from Massillon, OH | April 19, 2015
It's the nicest car that I've owned. I had to buy one because I totaled my previous car and I find that this one is comfortable, good on gas, and smooth to drive.
Purchased a new car
Uses car for Transporting family
Does recommend this car
---
Great car upscale inside and out
by Bae from baker la | December 6, 2014
This is a great car it is stylish and looks better then that plain impala design. Good on gas its a ok size car not big not small only thing i dont like is the small windows im tall and can barely get my head out the window lol
Purchased a new car
Uses car for Just getting around
Does recommend this car
---
People Who Viewed this Car Also Viewed
Select up to three models to compare with the 2012 Chevrolet Cruze.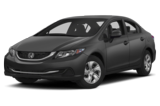 2013 Honda Civic
Asking Price Range
$10,843–$17,927
Compare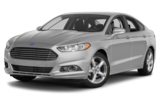 2013 Ford Fusion
Asking Price Range
$10,268–$19,984
Compare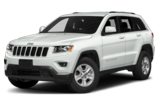 2017 Jeep Grand Cherokee
Starting MSRP
$30,295–$66,795
Compare
2015 Chevrolet Malibu
Starting MSRP
$22,465–$28,320
Compare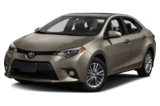 2014 Toyota Corolla
Asking Price Range
$11,170–$18,266
Compare
2016 Chevrolet Cruze Limited
Starting MSRP
$16,120–$24,370
Compare
Featured Services for this Chevrolet Cruze