Average Ratings
---
70 out of 86 people recommended this car.
---
great value for great car
by practical gal from Florida | October 13, 2015
I've had my cruze for 3 full years now and I still love it as much as the day I bought it. I had a cobalt and a cavalier in the past, and this is by far a superior car. I was driving a Toyota corolla just prior to buying this car and the difference is incomparable! My cruze gets awesome gas mileage! I have driven up and down the east coast several times with ease. the cruise control is easy to manage, the interior of the car has everything in the right place and the stylish feel makes it seem like it's a much fancier car. the tires are large and grip the road well. the cabin is very comfortable even when I have passengers in the back seat. the maintenance is reasonable and only a dead battery after 3yrs in the Florida heat was the extent of any repairs. excellent car for a first time driver and for those of us who are more pragmatic and frugal.
Purchased a new car
Uses car for Off-roading
Does recommend this car
---
Great First Car
by JM30 from Chicago/Seattle | April 24, 2015
I bought my 2012 Eco new exactly 3 years ago. I got an internship that had me driving around everywhere and I needed something great on gas. I test drove the Civic, Corolla, and Cruze. The Cruze felt like the highest quality of the three to me. I was an anti-GM guy myself. My brother had a Cavalier and I thought that I would never own a Chevy and had driven Honda up until now. So I went with the Eco 6 speed manual. I agree with other reviewers in that the turbo lag is real. I really was able to get it to break in nicely though. Yes, it's virtually impossible to pass on the highway at 60 MPH in 6th gear, but drop it to 5th or 4th and it picks up. I've dropped it to 3rd and that gear REALLY finds the power curve with the turbo. I've really learned to get a feel for what the engine wants and how it wants to be driven. It has good pick up and it has minimal road noise on the highway. My sister has complained about the gear ratios but I just think it's how a person has learned to drive a stick. I like the pick up it has and it is surprisingly fun to drive. The car is at 40k miles now. Only ever had oil changes every 6k miles and two small recalls that took minutes to fix when I brought it in. I pounded it the first year I had it, put on 20k miles that year and averaged 44 MPG (all highway). Since, at around 10k/yr on mixed driving, it'll hover around 38-41 MPG depending on how I drive it. I moved it from Chicago to Seattle last summer and it did great. It's comfortable for long hauls (I'm 6'2), can get tiring in traffic (what manual doesn't), but it has all the amenities you need. I wouldn't recommend anyone sit behind me though because the seat is pretty far back. Great iPod connectivity with the controls on the steering wheel. Cruise control is easy to use and I like how you can just push up and down to increase/decrease speed by 1 MPH increment or hold it for faster acceleration. It could use some more storage in the middle counsel. I like the ease of use of the center controls for sure. Well thought out interior in my opinion. Love the bluetooth as well. I prefer calling my parents when I'm on my way out of work because it just sounds so clear through the speakers. My only real complaint I have for it is that there is no spare tire. The engineers thought that they could save weight by not having a spare. I haven't had a tire issue in the 40k miles I have driven it but I just don't wanna have a blowout and not be able to fix it myself. I might carry one in the trunk but it will take up space. I hope the reliability stays with it. It beat the horrible Chicago weather before I moved (consistent subzero temps and snow). I love the car. No problems right now is great but I still fear the Chevy bug will hit it before I get to 100k. My hope is to drive this car until it can't drive anymore. TL;DR great gas mileage, great commuter, reliable (for now), surprisingly fun.
Purchased a new car
Uses car for Commuting
Does recommend this car
---
Nicest Cars
by Jodi from Massillon, OH | April 19, 2015
It's the nicest car that I've owned. I had to buy one because I totaled my previous car and I find that this one is comfortable, good on gas, and smooth to drive.
Purchased a new car
Uses car for Transporting family
Does recommend this car
---
Great car upscale inside and out
by Bae from baker la | December 6, 2014
This is a great car it is stylish and looks better then that plain impala design. Good on gas its a ok size car not big not small only thing i dont like is the small windows im tall and can barely get my head out the window lol
Purchased a new car
Uses car for Just getting around
Does recommend this car
---
Pleased with my Cruze ECO
by CarFAXMax from Salt Lake City, UT | September 3, 2014
I've had my Chevy Cruze ECO now for over six months and a little over 6,000 miles. I had a Toyota Prius for 10 years and never thought I'd gt rid of it, since it was sucha reliable car. But when I saw that the Cruze ECO was advertised to be 28-42 MPG, I took a look at one and test drove it. The Turbo Charged 1.4 L engine surprised me, it had kick! As I said I have been driving this for a while now, and I've never gotten below 42 MPG on a tank, and for the last 500 miles I have averaged 47 MPG. Better than my Prius, especially when you consider that the Prius would drop in MPG as the weather got cold due to battery performance in cold weather.
Purchased a new car
Uses car for Work
Does recommend this car
---
Happy with the Cruze
by CRUZIN from Sturbridge, MA | August 31, 2014
I purchased a 2012 Chevy Cruze LT with the 1.4 Turbo automatic.. I drive ALOT and within a couple of months have already put 10k on my Cruze. I love the exterior of the Cruze, the heaviness of it especially coming from a cobalt because a light breeze would throw the cobalt around on the highway and I was out in 65 mph winds and it didn't jerk the Cruze at all, Very happy with the interior and placement of everything, great amount of storage, comfortable seats after breaking them in, great gas mileage and the larger fuel tank is a bonus, plenty of pep in all driving conditions, fun to drive, stereo is great, love the bluetooth and the fact that you can connect an iPod/iphone and control the songs from the stereo, love the fact that all windows go down all the way and with just one push of the button, when you decide that you don't want your children to be able to put the windows down you push a button on the door that it also activates the child safety locks. love the placement of the door locks being under the stereo because I am right handed and it always seemed unnatural to lock the door from the left door... The Cons are the transmission takes a little getting used to especially while coasting to a stop but once I learned the feel of the car I no longer have an issue. To me its more the driver than the transmission because every car drives different. Putting higher octane gas in does make a difference. Its not a huge difference but it does make a difference. the fuel economy is so good on it that spending a little extra at the pump doesn't bother me. The middle console could be a bit bigger especially when you have your phone or iPod plugged in because thats where the usb port is and also where the aux port is. it doesn't extend far enough to be able to have the driver rest their arm on it. I also have cruise control but it seems like there is too many steps to actually initiate the cruise control.There is no trunk button in the cabin at all.. I personally like the positioning of where the drinks are.As long as I have the front cup holder it is easily accessible. I also love that the iPod or iPhone charges using the usb port so i can have 2 devices charging in the front of the car and the backseat also has the option to charge in the back as well which comes in handy if you have kids with electronics or you have someone in the backseat. One thing I don't like is when you shut the car off the phones stop charging. There is no noises from the inside of the car other than when you have a back window down and no other windows it makes that horrible helicopter sound.the steering is nice and tight, a good quality smooth ride. Overall a great design. It may not be for all people but in my opinion Chevy hit this one out of the park.
Purchased a new car
Uses car for Just getting around
Does recommend this car
---
Creat car, great milage
by nelsonnh from Southern New Hampshire | July 25, 2014
Have a 2012 Cruze eco, bought used. Mileage is fantastic. averaged 35.5 mixed driving on first tank. exterior design is handsome, does not stand out but looks good just the same. cars rides great for a small car. feels confident and holds the road well. the interior, while not "perfect" is above and beyond what used to be expected for a small car. the cloth on the dash and the layout looks modern. controls, with exception of the manual door locks are placed where they should be. the doors locks on the lower left dash is puzzling. the car cabin is quiet, the six speaker sound system is fine. Nothing fancy but gets the job done. If you are looking for a small car it might be hard to beat this one overall.
Purchased a new car
Uses car for Commuting
Does recommend this car
---
coolant leaking at 20,000
by Johnny from Wisconsin | July 20, 2014
Coolant is leaking, appears to be from the reservoir. Coolant system not covered under warranty so owner gets to eat the bill for their poorly designed vehicle. THANKS AGAIN GM!
Purchased a new car
Uses car for Work
Does not recommend this car
---
Love my Cruze!
by L.J.P. from Davenport, IA | June 30, 2014
I bought the stick basic Cruze and I love it. Shift is smooth, good power. Great car for the price! I had 4 other cars i looked at but the Cruze was the best buy for the money.
Purchased a new car
Uses car for Just getting around
Does recommend this car
---
Horrible car
by Ticked-Off from Shreveport, LA | June 16, 2014
I "upgraded" from my Chevy Cobalt to this Cruze because the dealer told my husband and I it was the "sister car" an "upgrade". Lies. I loved my Cobalt; it accelerated when I wanted and it braked when I wanted. Not like this "upgrade" car. The acceleration is a joke; on auto I have to floor it and on manual I am in 3rd gear until 50 mph until I can safely switch over to 4th then 5th then 6th. Going up hill is a disaster; it wont accelerate even when the gas pedal is fully pressed into the floor on 3rd gear; I was even loosing speed. Because I cannot accelerate for beans; I am terrified to cross traffic when I make a left turn, I am terrified I will get T-boned everyday. To brake I have to slow down twice as far as a normal car unless I want to hard-break. I almost rear end someone everyday. The gas mileage is a joke, I only get above 40 mpg when I am going downhill with my foot off the gas. I have traveled to and from my mother's house for holidays multiple times within 2 years and the car has not gotten any better; or "broken in" as my dealer said. The seat makes my butt go numb, I have been more comfortable sitting on a wooden stool. Not to mention all the safety recalls that GM has had; recall on the power steering failing, recall on the loose pieces connecting to the coolant (leaking coolant). I have never liked this car. I have given it 2 years of my life and now I am getting rid of it. Frankly if this car got hit by a train or blew up in a gas fire I would not be upset in the slightest.
Purchased a new car
Uses car for Work
Does not recommend this car
---
People Who Viewed this Car Also Viewed
Select up to three models to compare with the 2012 Chevrolet Cruze.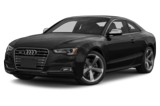 2013 Audi S5
Asking Price Range
$34,297–$48,721
Compare
2016 Kia Optima
Starting MSRP
$21,840–$35,790
Compare
2006 Chevrolet Cobalt
Asking Price Range
$2,229–$8,861
Compare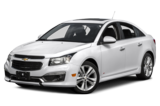 2016 Chevrolet Cruze Limited
Starting MSRP
$16,120–$24,370
Compare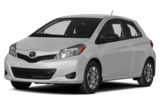 2014 Toyota Yaris
Starting MSRP
$14,430–$16,540
Compare
2016 Chevrolet Malibu
Starting MSRP
$21,625–$30,920
Compare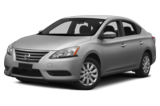 2015 Nissan Sentra
Starting MSRP
$16,530–$20,720
Compare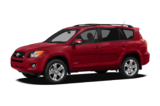 2010 Toyota RAV4
Asking Price Range
$10,685–$20,629
Compare
2012 Chevrolet Corvette
Asking Price Range
$25,022–$64,530
Compare
Featured Services for this Chevrolet Cruze