Average Ratings
---
65 out of 84 people recommended this car.
---
Nice SUV, great size for a family
by BrianM from Anchorage, AK | June 11, 2016
This is my first Equinox and Chevy purchase. Purchased used, 2011 with fewer than 60,000 miles. It is comfortable, and roomy with some modern and updated features. I like the rear camera in my rear view mirror. Decent on gas and plenty of leg room. Sun roof is an added bonus!
Purchased a new car
Uses car for Just getting around
Does recommend this car
---
Ah-Mazing SUV
by Ashiee from Michigan | January 6, 2016
This is my first Equinox, and I am in love, it is so comfortable, stylish I love that it has all tinted windows. Decent on gas, I love the little features like auto lights, tire pressure, oil life, extc... I would reccomend this car to anyone, I've had mine for a month and it only has 97,000 miles its a 2011 I am the 3rd owner. The sound system is great for bumping music!
Purchased a new car
Uses car for Just getting around
Does recommend this car
---
Don't buy this car!
by Nikki from Budd Lake, NJ | November 24, 2015
This is the last Chevy I'll ever buy! It's been one thing after another, some recalls, some out of pocket, but regardless the car is unreliable and unsafe. I had issues with my first Equinox, 2006, thought I'd give it another shot, that was the worst decision I ever made. In my 2011 Equinox, I've had the APP sensor (accelerator assembly) replaced which caused an ENGINE POWER REDUCED on screen message when driving in rush hour traffic on the highway, then had the exhaust manifold replaced because a hole blew right through it, then the pistons and rings replaced because it was consuming 2 qts of oil in 1500 miles, and now less than a month later, the air conditioning compressor is 'falling apart' according to the dealer, and of course--- that's not covered! Already left a poor review for the dealer, they had my entire car apart and now they claim that something they messed with that's now falling apart, isn't their issue. Instead they tell me it's normal wear and tear for an AC compressor to fall apart due to the age and mileage of the vehicle --- it's 4 yrs old -- really!!!! I wish I could leave it on the lot and get my money back. Not all that affordable to start with and then completely unreliable on top of it. Very disappointing! I have an owner loyalty credit from the last debockle with my last Equinox that I'll never get an opportunity to use. GM doesn't make good on any of these issues either. It's unfortunate and sad!
Purchased a new car
Uses car for Just getting around
Does not recommend this car
---
Disappointed
by Mrs K from Plainfield , Illinois | July 23, 2015
My 2011 Equinox started out as a good car but with less than 60,000 and just turning 4 years old it is rusting badly! I have to add oil , it isn't leaking oil but too often is down a quart or so. I am one to take good care of my vehicles and this is very upsetting to me. Time to get rid of it while it may be still worth something , hoping it is worth more than I owe.
Purchased a new car
Uses car for Having fun
Does not recommend this car
---
Never a Chevy Again
by CSGM from | June 8, 2015
First and last Chevy I will buy. Poor gas mileage. New car is almost four years old with very low mileage since I don't do long trips. Now the paint chips very easy. It seems that it had poor priming prep at the factory and somehow underneath the minor chips the paint is coming loose and there is rust starting. Never had that problem with the other brand we bought, the last car I had was almost ten years old and just started to rust.
Purchased a new car
Uses car for Commuting
Does not recommend this car
---
Needs upgrades
by Still looking for the perfect ride from Ar | April 10, 2015
There are a few items Chevrolet needs to work on for this vehicle. There are no vents for the rear passengers & people are either hot or cold when riding with us. The vents in the front middle are a horrible design. They blow on your fingers & do nothing to keep you cool. The drivers seat needs better adjustable levels. If you want it higher it automatically goes back as it is going up and forward when you want to lower it. You have blind spots when looking over your shoulder to change lanes. The arm rest on the door is way to low unless you have the seat all the way down. The rear seats really do not recline. They only go back maybe an inch. That is not a reclining seat. This would be a much better vehicle if these items were addressed. I will keep looking for the perfect ride. This is not it.
Purchased a new car
Uses car for Work
Does not recommend this car
---
Just getting used to it
by Mayor from New Ulm, MN | April 9, 2015
50 + thousand miles. I love it. 100 mile trip some roads posed at 55 other posted at 65. I drove with the traffic at 60+ and 70+ and averaged 33.1 mpg. Reverse trip after wind became strong, total ave 31.6. Not bad. Chev is bigger than previous vehicle so am still adjusting to parking and getting close to curb. I think I would buy another, I like the room.
Purchased a new car
Uses car for Just getting around
Does recommend this car
---
Nice inexpensive ride
by KilleenTXGuy from Killeen ,Texas | March 14, 2015
I bought a 2011 Equinox with LT trim and I like it. It has compass and outside temperature sensor which are great for travelers like me. Great on gas. Small enough for a single one or two people but big enough for a small entarage of 5 people plus room for big cargo. Back off camera a big plus. The down side are no up and down adjustment on driver or front passenger seats, sorry short people! They added a useless back adjustment. You still feel like driving a big car because this SUV is small and with low clearance( much less than 6'). but it is stylist and looks very sport for just one or two people and corfortable for 5 passengers.
Purchased a new car
Uses car for Commuting
Does recommend this car
---
first SUV owner
by ordinary driver from Toledo, OH | February 26, 2015
I am very happy with the Chev Equinox. Comfortable ride. Was expecting better gas mileage from a 4 cylinder.
Purchased a new car
Uses car for Just getting around
Does recommend this car
---
HORRIBLE CAR
by A Not Happy Customer from | December 8, 2014
My family bought this car used, but it had less than 70k miles on it. At first the car was a nice ride, but nearly a month later it started having issues. On my dash board the words "ENGINE POWER REDUCING" appeared then my car started to slow down and shake. I've taken it to the shop numerous times and the most common reason is a misfire occurring within my cylinders. After I did more research, I discovered I wasn't the only driver facing this problem. I would not recommend this car to anyone, it is unsafe, and unreliable. I can not tell you how many times this car has put me in danger due to the problems it has.
Purchased a new car
Uses car for N/A
Does not recommend this car
---
People Who Viewed this Car Also Viewed
Select up to three models to compare with the 2011 Chevrolet Equinox.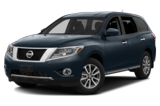 2016 Nissan Pathfinder
Starting MSRP
$29,830–$43,300
Compare
2017 Honda HR-V
Starting MSRP
$19,365–$26,140
Compare
2012 Cadillac CTS
Asking Price Range
$7,429–$40,565
Compare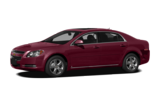 2010 Chevrolet Malibu
Asking Price Range
$5,781–$13,677
Compare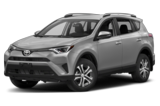 2017 Toyota RAV4
Starting MSRP
$24,910–$36,150
Compare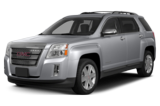 2015 GMC Terrain
Starting MSRP
$24,070–$37,240
Compare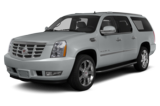 2013 Cadillac Escalade ESV
Asking Price Range
$25,854–$61,738
Compare
2016 Chevrolet Sonic
Starting MSRP
$14,345–$21,495
Compare
Featured Services for this Chevrolet Equinox