Average Ratings
---
56 out of 70 people recommended this car.
---
Regret Purchase of Equinox 2012
by Car Clueless from Akron, Ohio | August 31, 2016
My windshield wipers broke twice now. Once when the car was only 2 years old and now when the car is 4 years old. The alternator went at 50K. The MPG is not even close to what is stated. I get 15 MPG city and 21 MPG highway (driving 60 mph). I need a reliable car and this is not it. I am single and don't have a handy man who knows cars who can help me.
Purchased a new car
Uses car for Transporting family
Does not recommend this car
---
Dashboard not working
by Jenny from Ontario Canada | July 18, 2016
I bought my 2012 Equinox last Sept. 2015 used of course. It is now July 2016 and the front dashboard is not working, No GPS, radio cuts out, turn signals don't work when Dash goes black, then pops back on again, The Dealership tells me I have to replace the unit to the cost of $1,200.00 plus tx. This is a 4 year old car, why would this occur? No one seems to have an answer, after all driving it shouldn't cause this problem, I think it is a flaw with the manufacture of the car. I contacted Oshawa & they are following up with the Dealership & this repair. I do have to pay $100.00 for the car to be tested for the problem. Won't buy a GM again!!
Purchased a new car
Uses car for Just getting around
Does not recommend this car
---
very comfortable but wish it had more power
by nanajudy from Penobscot, ME | July 1, 2016
Bought my 2012 Equinox 2 1/2 yrs ago and have really enjoyed it. I have bad knees and the height of the seats makes it very easy to slide in and out. My engine light came on last week and took it back to the dealership( they do all my service work). They found a crack in the cylinder wall and have to replace the engine. Thankfully I have extended warranty so it won't cost me anything. The engine only had 52K miles. I heard someone else in my area had the same problem..Without the warranty I would be stuck with a broken car and another 4 yrs of payments. Hope no one else has had this problem. Other than this problem, I really enjoy the car.
Purchased a new car
Uses car for Just getting around
Does recommend this car
---
Safety First
by KaRo from | May 21, 2016
I only had my Chevy Equinox for a year, but it was the best car I've had so far. The exterior looks very nice and it drives so smooth. The only concern if I had to pick, would be the seats. They do leave imprints on your legs and can be a little uncomfortable at first. I got used to it. This was my first SUV and it won't be my last. I was recently in a terrible car accident and this car saved my life. All airbags deployed like they were suppose to and I walked away from the accident with only cuts and bruises. Needless to say, I am very lucky to have been in this car. The car took all of the impact of the accident and is no longer with us, but I am so thankful I purchased this car. I will most certainly be looking to purchase another one.
Purchased a new car
Uses car for N/A
Does recommend this car
---
Best Vehicle I have owned!
by Love My Equinox! from Madison, WI | February 29, 2016
I love my 2012 Equinox! Very classy and well built vehicle. I feel very safe and rides extremely well for an SUV. I wouldn't trade it for the world!
Purchased a new car
Uses car for Commuting
Does recommend this car
---
RJ Athlete's Mom
by RJ Sports Mom from Wilton, CT. | November 4, 2015
I love my 2012 Chevy Equinox. It is the 2nd one that I owned as I was in a head on collision with my 2007. The reason I bought another one was that the Equinox saved my life. All air bags went off and the car took the brunt of the collision. If it wasn't for that car, I would not be here today. I feel even safer in my 2012 Equinox. It is much roomier and has better cargo space. The only complaint that I have is that the seat material leaves prints on your legs and after a long drive, they kinda hurt. The gas mileage is good for a car this large and the instrument panel is great. The screen is easy to read and with On star Services, you feel very secure. I love the way it looks. I have almost 60K miles on it already and plan to keep it for a very long time. I have only done regular maintenance, no major repairs.
Purchased a new car
Uses car for Transporting family
Does recommend this car
---
Loved my Equinox
by Volcanoesfire from Rocky Mount, NC | September 8, 2015
I traded in a Traverse to downsize to an Equinox. I absolutely loved my Equinox. I had mine for 3 years and never had a serious or recurring problem. Once my car would not go into drive (3rd year owning it) so the dealership came and picked it up. They believed some water got into one of the sensors underneath the car (we had heavy flooding in the area that I had to drive through) but they couldn't find the real issue because the car worked fine once they towed it to the shop. I never had another issue with it, before or after. Never. It was very roomy (family of four) and got great gas mileage, etc. I recently traded it in only because I wanted a cheaper payment as my interest rate was high since I bought it in the peak of the downfall of the economy. It held its value tenfold! The dealer gave me $800 more than I owed! This was a great small SUV and I strongly recommend it! It also got great safety ratings from the IIHS.
Purchased a new car
Uses car for Work
Does recommend this car
---
Noisy Interior
by BIBBER from Omaha | June 25, 2015
If your looking for a car with extremely noisy interior this is the one for you. I new with all the plastic when I bought it I may be in trouble. The interior is full of vibrations, squeaks and rattles. Says something about the quality
Purchased a new car
Uses car for Commuting
Does not recommend this car
---
Love this great value vehicle
by CaDad from Central NY | March 29, 2015
Great design, great comfort, great features. Nothing I do not like after 48K miles. The 2.4L engine is not gutsy but it is very capable and the gas mileage is remarkable. This is a CUV class car, but really feels like a midsized SUV. Very satisfied.
Purchased a new car
Uses car for Just getting around
Does recommend this car
---
Love my Equinox
by Silver 2LT 4 cyl. front wheel drive from Wichita, KS | September 28, 2014
I have been doing my research for several months looking at what affordable used SUVs to consider that are big enough for my two large dogs, small enough to get good fuel economy, and have the nice features I want. I was looking at the GMC Terrain very seriously but since the interior is almost identical to the Equinox, I decided that I like the more rounded exterior better on the Equinox. It is also several thousand dollar cheaper in the used market. First of all I was worried that I was really compromising by purchasing the 4 cylinder Equinox since I traded in a 3.0 liter V6 Mariner, but I have found it completely adequate. Basically if you are used to a 6 cylinder, you just have to get used to less torque and working the pedal more to rev the RPMs higher in a lower gear. I have owned my 2012 Equinox for 2 weeks now. I love the leather heated seats. The seat heaters work very quickly and feel good on a sore back. The power lumbar adjustment for the driver seat is a welcome feature. The dashboard has a nice trip computer display in the center that will digitally display your current speed if you want so you don't have to peek under the rim of the steering wheel to check speed. The 7" touchscreen radio controls are well laid out and simple to use. I am not very impressed with the sound of the XM radio reception. It doesn't sound digital and I find that plugging in my phone with the ipod port under the armrest is more enjoyable for me. The digital sound is much better, and the songs are displayed on the screen with controls to change songs or genre, artist, channel, etc. It works just as well using iRadio. The remote start is a nice feature and I really like the laser cut flip key fob. The rear backup camera really needs a grid on the screen to show you where the vehicle path is headed. Objects also look much further away than they really are. LED daytime running lights would be a nice addition to the nicer models but the projector beam fog lights look great. There is lots of bag seat space with comfortable seats that I believe will be perfect for 4 adults on a road trip. There might not be quite as much cargo space as a CRV, but the overall package of the Equinox has nicer features and better styling that doesn't look like you're moving into your first college dorm.
Purchased a new car
Uses car for Just getting around
Does recommend this car
---
People Who Viewed this Car Also Viewed
Select up to three models to compare with the 2012 Chevrolet Equinox.
2013 Volkswagen Tiguan
Asking Price Range
$12,979–$23,283
Compare
2012 Ford Edge
Asking Price Range
$11,260–$25,124
Compare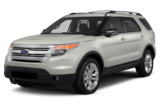 2014 Ford Explorer
Asking Price Range
$20,053–$36,901
Compare
2015 Toyota Camry
Starting MSRP
$22,970–$31,370
Compare
2014 Toyota RAV4
Asking Price Range
$17,099–$26,819
Compare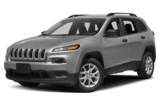 2016 Jeep Cherokee
Starting MSRP
$23,495–$38,395
Compare
2011 Cadillac Escalade ESV
Asking Price Range
$22,428–$41,736
Compare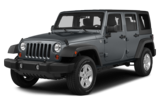 2013 Jeep Wrangler Unlimited
Asking Price Range
$23,634–$39,938
Compare
Featured Services for this Chevrolet Equinox