Average Ratings
---
65 out of 74 people recommended this car.
---
A SUPER CAR THAT SAVES LOTS OF GAS
by bunchee from Hammond, In | June 17, 2015
Me and my mother wern't in the market to buy a car until our old 2007 trailblazer started to give out and became a repair problem! When the trailblazer failed the emmision test my mother said it was time for a another car! I looked at the Kia Soul because of the gas mileage which is 36 mpg highway but was too small for my mother to ride in! The Soul's price was very resonable too. Then the Equinox came as upon the next car that I looked at. My mother loved the size and leg room this SUV provided! I loved this car because of the gas mileage which is 32mpg highway , the sound system and the seats are very comfortable. The exterior style is like 21st century and the cargo space is spaceous! My mother and I have received lots of complements about our new car. The decision to purchase this car was the right one because it will serve us in a great way! Our trailblazer lasted for over 100,000 miles and the gas mileage was 22mpg highway but the condition was starting to slowly deteriorate. So far I'm very happy with this vechile! The only thing was the car's price is about $5,000 more than the Kia Soul. I was trying to save money.
Purchased a new car
Uses car for Transporting family
Does recommend this car
---
Can't belive GM could make such a dog.
by Ken from Minnesota | April 28, 2015
Noisy Bad seats uncomfortable Poor gas mileage about 15 in town 25 on highway 4 cyl engine. advertised 25 city 32 highway. No heater in back seat area. MY LINK is bad
Purchased a new car
Uses car for Just getting around
Does not recommend this car
---
disappointed
by disappointedowner from Bossier City, LA | April 20, 2015
Owned this Equinox for 2 years now. Bought it because of advertised gas mileage. Have not come anywhere close to rated mileage. 5 to 6 miles/gal. less than rated. Contacted dealer and Chevy, but could not and would not resolve. Have always done as good or better on many previous vehicles. Bought a Spark at the same time and it gets rated mileage. Have done better at around town mileage than highway on most occasions. Sad.
Purchased a new car
Uses car for Just getting around
Does not recommend this car
---
A lukewarm experience - Chevy Equinox 2013
by Gms1976 from Yuba City, California | April 12, 2015
We had to start looking for a new car when my old car was totaled due to the negligence of another driver. My old car, as plain and simple as it was, had been my dream car. It was cute, had power and all the chrome extras. I really wish I could say the same about this car. Don't get me wrong - the Equinox has some great options and features, but they are - after driving it for over 18 months - just not for me. We chose the Equinox for fuel economy and price, not because it was a car we wanted badly. First off, there are no 6 cylinder options, so don't expect any highway speed out of this car. The ride is a little bumpy as the Equinox doesn't absorb unevenness in the pavement very effectively. The gas mileage is really good - I've managed up to around 500 miles on a single tank. To achieve this you need to have the Eco setting on, so kiss any extra power, AC/fan air pressure etc. goodbye when this setting is active. The fan will be set on the max speed and you will get a mild breeze while this setting is on. The Lane Departure as well as the Forward Collision warning systems were so annoying that I turned them off a few weeks into ownership. They alarmed needlessly and the car even slammed on the brakes when there was no threat of collision. This was extremely unnerving. I do, however, like the review view camera for backing up, although reversing when the sun is behind you, is a bit of a challenge as the camera doesn't tolerate bright lights very well and a large black image appears on the screen when the light is too bright. The seats are pretty comfortable and the adjustable lumbar support is good, as is the heating element. Of note, the doors are heavy and don't hold position very well. On multiple occasions, I inadvertently pushed a little too hard hard - i.e. just opened the door - and the door bounced closed smacking my leg as I stepped out. A mild amount of pressure will send the door bouncing outward only to crush your leg on it's return voyage. The open door positions (not sure of the correct terminology here) are very soft. This car came with a USB port for playing music which was great. The downside is that it works sporadically and I have to keep opening the compartment between the seats to unplug and then reinsert the thumb-drive with my music on as it tells me it can't read it. A brand new thumb drive and the vehicle does the same no matter what drive I insert. I have no idea what will be playing when I start my car as it could be the CD, USB or Radio - nothing is consistent. Per Chevy, you can plug in your IPod into the USB port which at first I thought was great. The salesman (and I asked specifically) stated ANY IPod would would. Not true unfortunately - the IPod Shuffle (which I owned) is not compatible. If you don't have an IPod that is compatible, you now have the fun opportunity to sit for hours on end putting music on a thumbdrive in the right format. I spend a lot of time in my car, so music and radio mean a lot to me. I didn't appreciate having to spend hours compiling a playlist out of Itunes (converting all to MP3). There is also no ability to browse radio stations on the steering wheel which would be nice when traveling. Currently one can only browse preset favorites, but when traveling out of town, or taking a long trip, it would be nice to change stations 'on the fly', as it were. There is a search button, but you have to reach away from the steering wheel to hit it and would have to do so repeatedly. Trunk space is somewhat limited, but the leg-room for passengers is spectacular. I got the 2-tone leather seats which is nice, but the dash has a somewhat plastic appearance. It doesn't have the luxury touch of other SUV crossovers in a similar price range. In the past month or so, the left back passenger window now sticks so I will be looking into that and I don't recommend opening the back windows on the highway - the whole car shakes and vibrates until you feel like your teeth are going to fall out. Overall, the Equinox has been OK. Would I buy it again – No. Would I recommend it to anyone else? Depends. For a family looking for fuel economy and passenger room? Maybe. Driving the 2013 Equinox left me rather disappointed in Chevy. My husband drives a Chevy which is why it influenced us into getting another. I don't know if I would do it again.
Purchased a new car
Uses car for Commuting
Does not recommend this car
---
Chevy Equinox, 2013;
by Nikki from Surrey,B.C | January 23, 2015
Great car. Attractive exterior style and color; Lovely interior design. Very spacious and comfortable Love the instrumentation and indicators. Lots of room and storage. Nice color match between the instrumentation display and the vehicle exterior color. Great sound system for both; stereo and blue tooth systems. Great lighting options; inside and out. Easy to drive. Rated among the top cars for safety Best car I have ever owned. Affordable pricing. I had a malibu before, and had a whole bunch of problems, so I thought i'll never buy a chevy again. until I found the equinox Not all cars work the same.some are odd, like people. they have problems. This time I got a good one. Great investment. Never regret it. Love it.
Purchased a new car
Uses car for Commuting
Does recommend this car
---
LOVE this car...with a few minor complaints...
by bucfan57 from Columbus OH | January 18, 2015
I bought my 2013 Equinox LT new in October of 2013. Overall, the best car I've ever owned. The Good: Handles great, comfortable to drive, stylish exterior, great sound system for a factory system, plenty of room for storage, seats 5 comfortably, easy to use touch screen, My Link alerts me to things like oil life, tire pressure, etc, blue tooth audio is very clear. The not so good: rear view mirror visability is just so-so, very little room between the door and seat, gas mileage is good for an SUV but not what the manufacturer claims it should be. Overall, love this car.
Purchased a new car
Uses car for Just getting around
Does recommend this car
---
don't buy it
by Pat from NJ | September 1, 2014
I lease a 2013 Equinox The condensation from the Ac dumps on the floor on the passenger side. When you make a left turn the fan for the heat/AC bogs down and makes a terrible sound. When the lease is up there getting it back , GARBAGE
Purchased a new car
Uses car for Transporting family
Does not recommend this car
---
2013 Equinox
by highmile from Huntersville, NE | August 13, 2014
Drove a Z71 Tahoe for 275k and thought I would keep it forever until I test drove my current 2013 Equinox. I pull an inboard ski boat to the ramp and back so I hesitated to get a high mileage SUV. This little 4cyl engine in the Equinox has no problems getting up and down to the Blue Ridge Parkway to hike so I put a hitch on it and now use it to dunk and retreive my boat. Yeah, it's stopping power isn't ranked to tow much with the 4cyl but I only tow it a few hundred yards. It's pulling it up the ramp that amazes me and had me worried. Plenty of power, no struggles etc. The 99 Tahoe in granny didn't know it was there and this isn't like that but it isn't taking full throttle to get it up the ramp either. The model we bought is the LT so it has all the goodies you would ever want but the mileage (28/48) is just what we were looking for. The sliding rear seat is great for the dogs while hiking.. we can slide it all the way to the front seats to support their hammock and maximize the rear cargo space. The Therrmostatic climate control is outstanding.. can't believe people fail to comment on it or the rear camera, dual view out side mirrors, auto diming rear view mirror, remote start, heated seats, sun roof, the great stereo, power stays active after you shut the car off so you can close the sun roof and windows, comfortable seating and the rear seats tilt back for comfort.. the rear seating is huge.. real adult rear seating! Chevy nailed it with this. Did I say over 45mpg highway at 65?? yep.. but it will drop to high 30s at 75 and even lower in the 80s... but who drives in the 80s :) Love the active MPG on the dash.. it helps me keep my foot off the gas! Really easy to average low mileage if you hot foot it around town or on the highway. If you drive like that.. your mileage will suffer big time with this car.
Purchased a new car
Uses car for Outdoor sports (hiking, cycling, etc.)
Does recommend this car
---
all good 38 mpg awd ??
by Fred beenos from reading pa | June 30, 2014
what is up it is a great car love it great car traded my camaro in on it 55 /60 mph i get 38 mpg great no car has ever given me this and it is awd what a great car
Purchased a new car
Uses car for Commuting
Does recommend this car
---
big ole mistake
by disappointed equinox owner from Lakeland,FL | June 21, 2014
We traded in a Camry and have regretted ever since. Purchased the Equinox 11 months ago. 1 month after the purchase started having issues with the car wanting lunge once you come to a stop. Engine would rev up and the car would attempt to lurch forward. Worked with stingray in plant city and they all but called us liars. Got involved with Chevrolet and they were not much help at all. After 4 months of getting this issue unsolved we took it to Regal in Lakeland. 1 day they found several electrical issues and got it corrected. It has been issue free since then up to last month the gauges started dropping out while driving down the road. We have had it, heading to my local ford dealer and trading this rag in for an Edge. No more Chevy products in this household.
Purchased a new car
Uses car for Just getting around
Does not recommend this car
---
People Who Viewed this Car Also Viewed
Select up to three models to compare with the 2013 Chevrolet Equinox.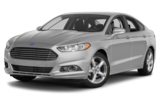 2015 Ford Fusion
Starting MSRP
$22,500–$32,780
Compare
2014 Chevrolet Impala
Asking Price Range
$15,165–$29,037
Compare
2014 Nissan Rogue
Asking Price Range
$16,057–$26,925
Compare
2014 GMC Acadia
Asking Price Range
$22,646–$43,282
Compare
2014 Ford Edge
Asking Price Range
$17,577–$32,613
Compare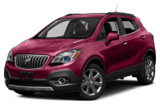 2013 Buick Encore
Asking Price Range
$14,964–$24,508
Compare
2013 Chevrolet Traverse
Asking Price Range
$16,465–$32,925
Compare
2013 GMC Terrain
Asking Price Range
$14,419–$28,263
Compare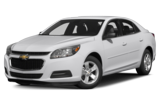 2014 Chevrolet Malibu
Asking Price Range
$12,603–$20,307
Compare
Featured Services for this Chevrolet Equinox