Average Ratings
---
28 out of 40 people recommended this car.
---
Never Again
by Nope from Minnesota | December 4, 2015
My wife and I purchased a 2011 model of the Chevy impala with a certified package from he dealer May 2nd 2012. Once the certification wore off 2 years later the car has had nothing but issues. Still having an unknown issue with the front wheels slipping causing certain lights on the dash to show up and the car will hesitate while trying to accelerate if you make a stop. Now we are having our transmission rebuilt because the torque converter chewed up the insides causing aluminium to plug the tyranny filter causing the transmission to no longer work. I ask what was to blame or led to this issue and the mechanic said bad material which the parts were made of. We bought the car with 20,000 to 25,000 miles on it and now are at 80,000. I would like to say don't by this car. I enjoy riding in it but don't enjoy the cost it brings.
Purchased a new car
Uses car for Transporting family
Does not recommend this car
---
The Jury is Still Out . . .
by PA Dutchman from Lancaster, PA | March 21, 2015
Purchased my 2011 Impala LT in November 2014 with 55,000 miles. I was looking for a larger car that would replace my Chrysler mini-van, and the Impala seemed like a great deal. The interior is roomy in the front, but the rear seems a bit tight for a car of this size. Trunk space is huge, even cavernous. Some of this space could have been used to expand rear seating legroom. I recently took a 4 hour round trip in the Impala. The trip down was comfortable, but on the ride back the seats grew more and more uncomfortable. I found myself doing a lot of shifting from side to side to find a comfortable driving position. I love the Bluetooth and the Sirrius/XM Radio, but the speakers are not that great. So far everything seems to work as advertised, but I do notice a hitch in the transmission when starting from a stop now and then. the interior is very quiet, and I love the look of the leather seating. I like the exterior styling, but due to the rear wing and the rear seat head restraints rear window visibility is limited. There is a lot of plastic in the interior, but it is done in an attractive way. This car does eat up the highway miles, effortlessly reaching 80-85 mph before you realize it. It 'lumbers' a bit in the city, but does a good job getting one from point A to point B. Overall and so far, I like the 2011 Impala LT. But the jury is still out. Time will tell . . .
Purchased a new car
Uses car for Commuting
Does recommend this car
---
IMPALA AWESOME CAR
by jason from Eagan, MN | October 28, 2014
This was the best used car purchase ever. The car has great style and very comfortable, I would chose my next car to be another Impala. I might upgrade to leather and sunroof next time.
Purchased a new car
Uses car for Commuting
Does recommend this car
---
Best value car I have ever owned
by Lovemy chevyimpala from Brandenburg Ky | August 13, 2014
This is the second Impala I have bought . It has all the comforts I want and great hwy gas mileage. I can't imagine ever buying anything else but the Impala.
Purchased a new car
Uses car for Just getting around
Does recommend this car
---
2011 impala
by CaC from Athens, GA | July 8, 2014
I have had this car for 1 year now I traded it in due to having transmission issues with my old car it was a 88 bronco but then to have the same thing with this car the transmission went out at 49,000 miles no warning sign or light came on it just completely went out as I was pulling out into a 3 lane road with my fiancé and 1 yr old daughter in the car. My warranty did fix it and gave me a rental after 3 days (annoying) but at least is got one then I have noticed the interior is made cheap the piece for my volume button already looks like it is going to come off. But I guess you get what you pay for with it being a 12,000 car.
Purchased a new car
Uses car for Just getting around
Does not recommend this car
---
No, Not Again!
by It's Me! from Chicago, IL | July 7, 2014
My husband purchased this car for me in Nov 2012 with 26k on the odometer. I noticed that when the back windows only are down, it's weird cabin pressure in the car. At approx. 39K in Dec 2013, on one of the coldest days in Chicago, the car stopped on me while driving my family. Turned out it was a transmission problem (covered by warranty). Service was horrible. Just recently in June 2014 at 49K, the car stopped on me again while driving. Turned out to be another trans problem, unrelated to the first issue, so they say. Covered by warranty. Good service. Service said they rebuilt the transmission. I'm like should I be expecting a problem every six months??? Before this, I was driving a 2008 Camry. This Impala has been the worst thing I've ever experienced being a newer model vehicle. Don't want another Chevy, unless it's free.
Purchased a new car
Uses car for Transporting family
Does not recommend this car
---
Tried E85
by Lilly from Midwest | June 22, 2014
Bought my '11 Impala used. No problems so far. Gets good mileage on the highway at 75 -80 City driving pulls it down pretty quick. Tried the E85, fuel was a lot cheaper, took 5 mpg off though, talked to people who use nothing but E85 and love it. I know the car is made for it but I just have a nagging feeling that I am hurting the car somehow. Really liking the car. Lil
Purchased a new car
Uses car for Commuting
Does recommend this car
---
Best Car In Michigan
by Epic Car Lover from Birmingham, MI | June 16, 2014
Now, people say Its horrible, PERFORMANCE IS EXCELLENT! That 6 cylinder engine delivers a kick of speed. Mine was the base model and the Technology is just outstanding! You never hear static here in Michigan. Mine came with Onstar, and that has been a blessing. Got it in 2012 and acts like new, I dont know how Chevy does it but this is a masterpiece! The Interior feels like your in a nice cozy cabin, that can fly! I still think this is just unreal! And I've had it for 2 years. The only problem I had was not major, it was not even real. I just thought something happened because the lights to the dashboard weren't on, (AKA heat and radio) But it was just I pressed this button to turn that sections lights off, thats very inventive, it saves battery! For the exterior I have to agree with Rodan, very sharp and really nice looks. With the base model you still have a chrome bar in the back and in the front too. Chevy is really not cheap with the Impala, If you get a new Impala, you will love it, if you get a 2011 Impala, you will love it! SOOOOO RELIABLE! I DONT KNOW WHY PEOPLE THINK IT ISNT!!?? I still marvel at the thought nothings gone wrong EVER! If I could rank it for the overall ranking, best car in Michigan, and people will agree with me, also if it has problems its not the car, either previous owners dont maintain or they abuse the gas pedal which can cause overheating which leads to problems in the engine. So please if you have problems it is not the car, ok people? So consider getting it, best car in Michigan! :)
Purchased a new car
Uses car for Just getting around
Does recommend this car
---
more problems
by unhappy from mn | March 15, 2014
it started out to be a good car until it ht 60,ooo miles now it seems to have to many 3 to 5oo dollar repairs at the dealer stabil trac every time this shows up on my dash i get chills its in getting repaired again when its done im going to trade it in on a dodge never by another chev
Purchased a new car
Uses car for Commuting
Does not recommend this car
---
Worst car I have ever driven
by Sales Driver from Springfield, MO | February 2, 2014
I have driven 3 Impalas, 06, 08 and 11, the 06 & 08 where above average in reliability, but the 11 has not been the same, gas mileage is 4-5 MPG less, the transmission is the biggest issue, at 43K the transmission was completely overhauled with a new torque converter by GM under warranty. At 63K the same problem and GM overhauled the transmissions and this time put a rebuild torque converter. I have driven 16 cars for business and this is the first car that I have had with transmission problems. My next car will be a 14 Camry.
Purchased a new car
Uses car for Work
Does not recommend this car
---
People Who Viewed this Car Also Viewed
Select up to three models to compare with the 2011 Chevrolet Impala.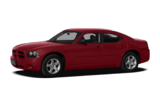 2010 Dodge Charger
Asking Price Range
$3,682–$20,450
Compare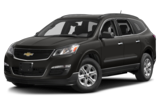 2016 Chevrolet Traverse
Starting MSRP
$28,700–$44,145
Compare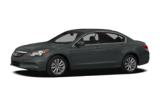 2011 Honda Accord
Asking Price Range
$9,060–$16,976
Compare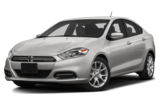 2016 Dodge Dart
Starting MSRP
$18,395–$21,395
Compare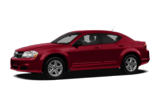 2011 Dodge Avenger
Asking Price Range
$6,215–$13,795
Compare
2017 Chevrolet Cruze
Starting MSRP
$16,975–$23,945
Compare
2017 Chevrolet Equinox
Starting MSRP
$23,100–$31,790
Compare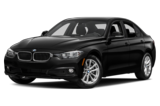 2016 BMW 320
Starting MSRP
$33,150–$35,150
Compare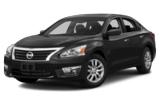 2014 Nissan Altima
Asking Price Range
$10,439–$19,447
Compare
Featured Services for this Chevrolet Impala