Average Ratings
---
17 out of 20 people recommended this car.
---
Consider A Chevrolet Impala
by First Time Chevrolet Buyer from Easton, MA | October 1, 2015
2014 (but same body style of the 2013 model year) Chevrolet Impala LS Fleet 6 cyl sedan with 14k at time of purchase in June 2015. Purchased as a spare/extra family car. Although basic transportation it does have some basic creature comforts; OnStar, power driver seat, PW,PB, CC, PW, AC, power trunk release (including a logically located driver-side interior manual trunk release), intermittent wipers, rear window defroster, basic AM/FM radio, tire pressure monitors, DIC read-outs for MPG, Average miles travelled etc. and a very large trunk with light. (Oddly, there is no light in glovebox which would have been helpful.). This car has been driven solely city driving with 22/23 MPG which is not bad for such a large car by today's standards. Ride is smooth, comfortable, quiet, solid. Car is responsive and moves when there is a need. Traditional "feel" steering which coincides with the traditional solid feel of the ride. So far no mechanical problems and it has been reliable. The interior is very basic with moderately comfortable cloth seats--nothing fancy yet pleasant The dash layout is logical and the controls are user friendly and within easy reach. Gear readout is on the dash--none on the console gear shifter. Exterior styling is pleasant but not head-turning but then reliability and dependability has its advantages if you are looking for good transportation without the need to make a fashion statement. I would recommend to anyone looking for a basic, dependable pre-owned family size car to consider the Chevrolet Impala. The price point is very reasonable for what you get. Once test-driven you may be pleasantly surprised as I was.
Purchased a new car
Uses car for Just getting around
Does recommend this car
---
Great Car for College Students
by John from Knoxville, TN | August 23, 2015
I am a 19 year old college student. Even though it may be seen as an old man car and not very sporty, it is great on the interstate and the huge trunk is great for hauling around my stuff. I also have back problems and it is super comfortable in the Impala, and there is plenty of room for five adult passengers. It does have a bit of turning radius so if you're not good at parking/handling, it will be a little frustrating. Overall, it is a great car and a great value as these Impalas usually have low resale values with the new generation available.
Purchased a new car
Uses car for Just getting around
Does recommend this car
---
Fantastic car
by Mr Mac Dre from Salt Lake City | July 14, 2015
I travel a lot so I rent a lot of cars; most are fine. Two years ago, I rented a 2013 Impala and was very impressed with the horsepower, the quietness, the comfort, and the handling. A year later I decided to dump my old ride and get an Impala. I've owned all kinds of Toyotas and one Honda over the years; this car destroys them in all ways.
Purchased a new car
Uses car for Commuting
Does recommend this car
---
Luxury hot rod
by Bill from Racine, WI | February 7, 2015
It purrs at idle but gets up and goes when you want it to. Unbelievable that it gets 30mpg on regular and has over 300 hp. Very comfortable and fast. I drive 30 miles to work everyday and now I look forward to the drive......especially the entrance ramp. The sound system is great, there's plenty of room for the passengers, and the trunk is huge. It is a plain looking vehicle but if you just want comfortable transportation, economical, yet fun to drive......this car is it.
Purchased a new car
Uses car for Commuting
Does recommend this car
---
Excellent and dependable for the $
by Dep from Mississippi | December 23, 2014
I have a 2006 and just bought a 2013. You wouldn't know I have a knew car. Same color and body style. My 06 got me 173K miles with know trouble. Thought it would be crazy to buy something different. Very happy and satisfied with my purchase. I didn't rate it as a 5 only because I don't think anything is perfect. I highly recommend an Impala to anyone that is thinking functionally and just not want to impress the neighbors. However, design is very stylish in my opinion. But you know what they say about opinions. Anyway, Merry Christmas to all.
Purchased a new car
Uses car for Work
Does recommend this car
---
Thank you, Valarie Perkins
by Mae from South Holland, IL | August 19, 2014
We purchased a 2013 Chevrolet Impala because we wanted something newer than our 2002 Ford Taurus. We were looking for a car with leg room, dark colored, and without a lot of "bells and whistles," and Valarie Perkins found just what we were looking for, and we love it. It needed some things attended to, and Valarie and the service department took care of those speedily and we are very happy with our purchase.
Purchased a new car
Uses car for Just getting around
Does recommend this car
---
a full size car that rides like a bus
by i try to obey speed limits from Fort Worth, TX | July 6, 2014
I rented one of these for the weekend to go out of town. I was surprised how it acted bigger than it actually was. The steering was numb and labored, the ride was like an ocean liner. its not a wonder a lot of rental car agencies use this car. It seems like it tries to please everyone and be everything to everyone. Don't get me wrong, it's not a bad car. Just very plain vanilla and basic. Nothing wrong with that as long as you don't expect more. On a personal note, I am not a big fan of American sedans but I prefer the Dodge Charger not only for much better looks, but overall better performance, driveability and comfort.
Purchased a new car
Uses car for Transporting family
Does not recommend this car
---
Excellent value in a nearly new car
by Geo from Syracuse NY | March 20, 2014
In my search for a nearly new sedan the 2013 Impala was the winner! During my search I checked out several 2013 GM sedansalong with a couple foreign cars. Buicks were nice and Caddys were both $pendy. The Impala was the best value at $16k. Solid car inside and out and the v-6 has plenty of power and gets almost 30 mpg hiway. The camry and hondas I looked at ran and drove like tin cans and their buzzy 4 cyl. engines were quite noisy. Not to mention they were almost $4000 MORE than the Impala. You can't miss buying a Impala for your next family sedan.
Purchased a new car
Uses car for Just getting around
Does recommend this car
---
2012 2013 impalas
by auto tester from njnj | March 8, 2014
Super performance for money..All service parts cheap great on gas 300hp for half price. awsome........
Purchased a new car
Uses car for Commuting
Does recommend this car
---
Left Brain Purchase
by Family man from Charlotte, NC | January 5, 2014
Bought the 2013 LT Fleet as a CPO, 6 months old and 17k for around $16k. Yes all the boring parts are true, it is dated, but you would be hard pressed to find more car for your used car dollar. This car has 300+ horsepower, a large trunk and gets good gas mileage (24.5 city and 31 highway in a 1000 mile trip) All the usual equipment (power seat, steering wheel controls, Bluetooth, xm radio etc) makes this a great car for a family that doesn't break the bank. If you can get over the car reviews and just see the car for what it is, basic full size transportation, you won't be disappointed.
Purchased a new car
Uses car for Transporting family
Does recommend this car
---
People Who Viewed this Car Also Viewed
Select up to three models to compare with the 2013 Chevrolet Impala.
2015 Toyota Camry
Starting MSRP
$22,970–$31,370
Compare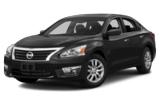 2013 Nissan Altima
Asking Price Range
$10,616–$20,180
Compare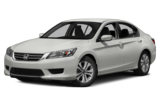 2014 Honda Accord
Asking Price Range
$14,919–$24,943
Compare
2013 Kia Optima
Asking Price Range
$10,560–$23,444
Compare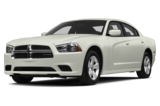 2013 Dodge Charger
Asking Price Range
$11,515–$32,683
Compare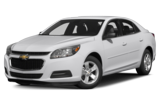 2015 Chevrolet Malibu
Starting MSRP
$22,465–$30,480
Compare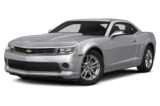 2015 Chevrolet Camaro
Starting MSRP
$23,705–$72,305
Compare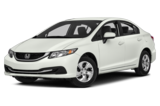 2014 Honda Civic
Asking Price Range
$11,833–$20,341
Compare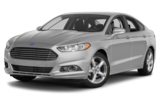 2014 Ford Fusion
Asking Price Range
$12,365–$22,325
Compare
Featured Services for this Chevrolet Impala