Average Ratings
---
13 out of 14 people recommended this car.
---
2007 Chev Malibu LS
by Leonard from San Jose | February 11, 2014
2008 bought this vehicle as Certified Used Vehicle with 26,000 miles. After 6 years of ownership and regular maintenance, this car, with 103000 miles, is still running great. The ride is smooth and comfortable. The 2.2L engine is sufficient for commute or city driving with MPG performance that is above ETA estimates. The interior driver seat area is simply designed with one notable remark. The stirring wheel does block the driver's view of the instrument panel when driving. (even with adjustable stirring wheels, it seems that head bobbing is needed to view the instrument panel.) The back seat area is comfortable for three individuals. The LS model is the base model with standard equipment, such as 4 speaker stereo, single CD. (nothing to get excited about, but gets the job done.} With attention to regular maintenance, I'm confident, this car will have no problem reaching 200K and beyond.
Purchased a new car
Uses car for Commuting
Does recommend this car
---
Great car & I've been driving a Honda for 23 years
by Rhonda'sMalibu from Radford, VA | January 26, 2014
I drove this car before buying it and I consider myself very lucky to have found it and only 5 minutes from my house! It's a base model, 4 cylinder so the pick up isn't as good as a V6 would have been but if it saves me 2 gallons of gas, I'm grateful for the 4 cylinder and at 55 I'm not drag racing! But hey, it will move when I need it to move; I just have to "give it some gas." My only complaint is a really basic stereo with no auxiliary port to plug in my iPhone but I needed a reliable car more than I needed a stereo and that's what I got for a decent price. Also it is a base model with no fancy leather seats or fancy interior but If you need a decent car, then give this one at least a 2nd look. I needed a car after driving another car for 23 years and the 2007 Chevy Malibu feels like a luxury car compared to my 23 year old car which wasn't bad for its day!
Purchased a new car
Uses car for Work
Does recommend this car
---
I'd sell this car to my best friend
by prius & motorcycle owner from AZ | November 2, 2011
As I said, I would not hesitate to sell this car to my best friend. It's fast off the line, comfortable over long distances and gets great gas mileage. I like the handling and I like the safety of so many airbags. There is very little I dislike about this vehicle.
Purchased a new car
Uses car for Transporting family
Does recommend this car
---
impressed
by risodealer from Bucker, MO | November 21, 2010
It had been almost 3 decades since I last owned a GM product. I prefer hatchback vehicles, since I have to haul a variety of tools and parts for my trade, so hatchbacks are by far easier to work with. I have to say I am quite happy with my choice of vehicle. The Malibu Maxx has a 3.5L V6, which gives me greater performance than expected, and good fuel economy considering the size and weight of the car. The amount of storage is good, and I don't feel cramped while driving. The car responds well, and I don't have that tired feeling I did while driving smaller vehicles. I would easily recommend this car to anyone.
Purchased a new car
Uses car for Work
Does recommend this car
---
Big car!
by Car from Grand Rapids, MI | August 8, 2010
It is a very big sedan and I love the gas mileage! It is very nice too. It seems easy to drive and it's easy on the money.
Purchased a new car
Uses car for Having fun
Does recommend this car
---
07 Malibu LT
by AzCowboys from Chandler, AZ | May 29, 2009
Very Nice buy for the money and in black, it looks stylish and a little bit classy. The ride and features add to the appreciation of this car. The stereo cranks and the information display is very helpful and convenient.
Purchased a new car
Uses car for Just getting around
Does recommend this car
---
best car for the money
by bigfan 1 from Laporte,in. | March 23, 2009
enjoy driving it---- great highway milage ---- very comfortable--- nice handling qualities--- could have a little more pep--- nice interior and exterior design--
Purchased a new car
Uses car for Commuting
Does recommend this car
---
Worst new car I have ever bought.
by FedUP from Indiana | March 9, 2009
I have purchased several new cars, and this one is by far the worst. I have only owned it for 26 months and has been in the shop 6 times for some control panel malfunction. It was in the shop for repair to the front end for popping sound whenever the wheel was turned, and is now returning to the shop for another electrical malfunction. Last Malibu I will ever purchase.
Purchased a new car
Uses car for Just getting around
Does not recommend this car
---
Just what I was looking for
by Old man in the Slow Lane from Springfield, MO | October 13, 2008
I can drive all day without excessive tiring. Although a four banger, it is quiet unless pushed hard on acceleration and has ample torque for freeway ramps. It might not be the best for four big guys but is fine for the wife and me. It comes well equipped but I bought the LS and had leather and rear view mirror with compass, dealer added. In open country, with no headwinds and by myself, would you believe 40+ MPG when held at 60 MPH? Why buy anything else?
Purchased a new car
Uses car for N/A
Does recommend this car
---
Great Solid Car!
by Travis (Toreto) from Houston, Tx | May 12, 2008
This is a great sedan for anybody I'd say the model i have is a LTV6 and is very fast for a big car has lots and lots of torque and will pin you if you drop the auto into low gear and punch it, great reliability so far no problems! My radio is starting to get scratchs and the paint or what ever is coming off a little, the radio in the car is better than any stock radio i've ever herd in my live great voice and extra loud tweaters can be herd from far away, gas milege is ok not to good i think mine avg's around 17.7 MPG but mine needs a tune up badly has not seen a tune up in over 25,000 miles, I like the side curtain air bags also, the only thing i could say that i don't like about my malibu is the body roll, if i try in take a corner fast the whole car moves a lot and when braking body moves alot also, but im used to a performance ford probe gt that had a stiff racing suspension, but other than that i love my new malibu and would recroment it to anybody young and older...
Purchased a new car
Uses car for N/A
Does recommend this car
---
People Who Viewed this Car Also Viewed
Select up to three models to compare with the 2007 Chevrolet Malibu.
1999 Chevrolet Tracker
Asking Price Range
$1,364–$5,696
Compare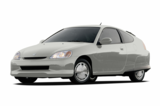 2006 Honda Insight
Asking Price Range
$5,989–$10,689
Compare
2016 Toyota 4Runner
Starting MSRP
$34,010–$44,360
Compare
2005 Chevrolet Cobalt
Asking Price Range
$1,415–$7,799
Compare
2014 Chevrolet Equinox
Asking Price Range
$13,109–$25,413
Compare
2009 Hyundai Elantra
Asking Price Range
$4,445–$9,977
Compare
2009 Honda Fit
Asking Price Range
$5,106–$12,930
Compare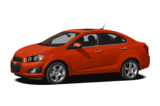 2012 Chevrolet Sonic
Asking Price Range
$5,876–$12,368
Compare
Featured Services for this Chevrolet Malibu