Average Ratings
---
38 out of 53 people recommended this car.
---
So far so good!
by Wiredapple from NW Ohio | March 12, 2015
I purchased this car used and I must say - I have been impressed with the car's performance thus far. The car looks great on the outside, I love the red tintcoat paint, and the interior mocha/cashmere color scheme looks elegant. The engine seems a bit sluggish at first when you punch the throttle, but the ensuing acceleration is acceptable. I have the LTZ trim with V-6 engine. I was a bit wary of the many negative reviews of the car, but so far - I have had no problems with the car since buying it a month ago. I opted to purchase an extended warranty in case something did go on the fritz. Overall, I am happy with the car and am looking forward to making some modest modifications to the car with a performance intake and exhaust and some general aesthetic touches.
Purchased a new car
Uses car for Commuting
Does recommend this car
---
NOT IMPRESSED
by Long time Chevy owner from Washington | June 5, 2014
I bought my Malibu in '08. At first I loved it. Then a couple of years later everything started going wrong. We've had to replace all the lock actuators, there have been several recalls done on the car, the passanger side air bag sensor sometimes works and the sun roof that was installed by the dealership will not open completely and if it does, it wont shut all the way. The front speaker have not worked in months and I've considered cancelling my onstar b/c I can not hear them when I call for directions. I was hoping that I could pass the vehicle to my daughter but now I want nothing more then to be rid of it. DO NOT BUY!!!!!!1
Purchased a new car
Uses car for Just getting around
Does not recommend this car
---
Worst car I ever owned
by Lemon buyer from Central Ohio | April 6, 2013
My 2008 Malibu LT2 is a lemon and an example of why GM sought a government bail out. Drain from AC dumped into passenger back seat floor board. Rear defroster does not work. Sounds system cuts in and out. Alarm system sounds are so soft you can barely hear them. Service engine light comes on frequently. Loud rattle near front when brakes are applied gently and vibration when braking until 25mph. Brakes and tires have been checked and check fine. No one can find the sound. GM refuses to admit problem. Compass display does not work when it rains--gets stuck in whatever direction you were heading when it started raining. Disappointed in mileage for a 4 cyclinder car. Gets about 27 mpg. I would not recommend this car.
Purchased a new car
Uses car for Work
Does not recommend this car
---
probablyfordnexttime
by probablyfordnexttime from wi | January 9, 2013
only 60k miles and already had 3 lock cylinders replaced.car needs both lower ball joints replaced.i just picked up a low beam headlight to replace a faulty one. turns out that the only way you can access the headlight lamp is to REMOVE THE FRONT BUMPER. it will involve 29 screws,bolts or fasteners being removed and the dealer reportedly charges people 300 smackers for the job. what a joke. ford here i come.seats also very uncomfortable on long trips.
Purchased a new car
Uses car for N/A
Does not recommend this car
---
Love Driving Hate the Reliability
by HatemyMalibu from Schoharie, NY | May 7, 2012
I have a 2008 fully loade Malibu LTZ with a V6. It is a super fun car to drive but I have had nothing but problems since the day I bought it. I bought it certified preowned with 43,000 miles on it. Within the first year I have had the following replaced : Tie Rod, both front wheel bearings, steering shaft, tire pressure monitor and all four rotors and all four brakes. I now have owned it for about a year and a half and the door locks won't work on the drivers side the tire pressure monitor is gone on another tire and the tempreature of the engine is now acting up. Future models may be good but stay away from the 2008. Also it is horrible in the snow.
Purchased a new car
Uses car for Commuting
Does not recommend this car
---
Too Much engine for the car
by Golf Driver from Kentucky | March 29, 2012
Love the car's performance, V6-6 Speed. The front end is most appealing (Sporty) the back of the car looks like grandmas car. 23 MPG around town I am guessing I will get around 30 on the Highway. I would buy one again!!
Purchased a new car
Uses car for Just getting around
Does recommend this car
---
sepisllib
by sepisllib from cresco iowa | February 6, 2012
These are GM approach to glitz. Looks good going down the highway, but by the time you reach 90,000 miles you had better be ready to dish out the bucks to keep it running. This car is NOT a quality vehicle - good mileage but way short on nearly everything else. Poor design interior, no way cup holders function as such.
Purchased a new car
Uses car for Transporting family
Does not recommend this car
---
The Good, The Bad, the Ugly
by Fastfred from Davenport, IA | January 9, 2012
The good; I have the LTZ model and I must say the looks are great both inside and out. The paint on mine is the red pearl tint coat. The paint looks nice but won't match if you get chips and try to fix it. Other than that it looks and cleans up great. Nice lines all the way around. The interior is sporty and two tone and "It looks great". The leather is nice and looks extremely well. The engine has plenty of power and the transmission has two modes. If you want the standard automatic then just drive but if you want some fun and performance then shift to M and have some fun. The BAD: Some little annoyances, No Bluetooth for your phone. The transmission sometimes seems to slip. Some of the rubber/plastic dash parts don't line up or are warped during hot or cold weather. Only two cup holders in the back and not place for an IPOD or MP3 player. The Ugly: The door locks will go bad. They are electric and cost about $300 each to replace. I have never had one go bad on any other car I have owned except for this model. I would expect this part to last the life of the vehicle. Not so on this model and I am not the only one who had this problem. I researched it and found thousands of owners have the same problem. The steering has the same clunk GM is known for. Nothing serious, but an annoying clunk at slow speeds will drive you crazy and cost you thousands to get rid of if you choose to have it fixed.
Purchased a new car
Uses car for Just getting around
Does recommend this car
---
no resale
by unhappy trader from | November 11, 2011
enjoyed my malibu but when necessity said I had to trade it back I found out that chevy floods the market with rental cars of this model making trade ins valueless and when you go to the dealership they will offer you less than toyota or ford for your car because they " allready have a lot full of them" after years of chevy it appears to be time to find someone else who will actually stand behind what they sell.
Purchased a new car
Uses car for N/A
Does not recommend this car
---
Great on the outside but...
by Carl from Columbus, OH | September 28, 2011
The exterior styling is great. I got this car used for 11900 and it is a good car for a to b driving. However, it is still a 4 cylinder and is still an american car. There is no effort on the interior design aspect and and everything is plastic, of course. But... the I-4 engine is THE WORST engine that has ever been shoved into a car. There is absolutly no acceleration and since there is none, you have to mash your foot into the floor to get anyware, ergo it's not very economic, maybe 18 mpg city. For an american car though, it is better than most, just dont buy the 4 cylinder please. Infact, just buy a rwd used bmw or something, you'll be much happier in the end, trust me.
Purchased a new car
Uses car for Commuting
Does not recommend this car
---
People Who Viewed this Car Also Viewed
Select up to three models to compare with the 2008 Chevrolet Malibu.
2014 Nissan Rogue
Asking Price Range
$15,312–$25,108
Compare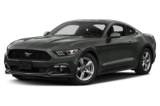 2016 Ford Mustang
Starting MSRP
$24,145–$41,895
Compare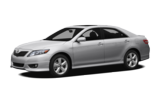 2011 Toyota Camry
Asking Price Range
$7,673–$15,605
Compare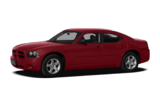 2010 Dodge Charger
Asking Price Range
$3,670–$20,446
Compare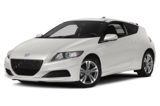 2013 Honda CR-Z
Asking Price Range
$10,617–$17,001
Compare
2013 Ford Fusion Hybrid
Asking Price Range
$11,957–$21,577
Compare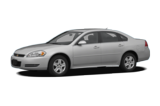 2010 Chevrolet Impala
Asking Price Range
$4,778–$13,182
Compare
Featured Services for this Chevrolet Malibu