Average Ratings
---
29 out of 33 people recommended this car.
---
Golden Gas Saver
by Always looking to save from Frankfort, KY | September 28, 2016
This car has met every expectation I had for it! I love everything about it. My only gripe would be changing the headlights. The job is simple enough you can do it yourself, but you better have an 1 or 2 hours to get the job done( depending on the type of tools you have). The front bumper must at least be partially removed to get to it. I hear that is pretty standard for alot of newer cars. I'm a lady, it was an easy enough job, just tedious, but it saved me over $100 in labor. Other than that, this car is definitely worth every dollar you will spend and save.
Purchased a new car
Uses car for Transporting family
Does recommend this car
---
Great Car -- 2009 2.4L 4cylinder Engine
by Randie from New Hampshire from New York, NY | May 13, 2016
Pros --- Beautfiul exterior!! I got this car in the "Metallic Silver Moss" color and i get compliments everywhere i go. The chrome factory rims are also a wow factor in appearance, especially when theyre clean. Beautiful Interior! Peanut butter and chocolate bucket seats, very comfortable. Faux wood triming. I get really good gas mileage (22city/30hw) due to having a smaller engine, however it is underpowered. (2.4L -- 4cylinder) Spacious Trunk, Anti-lock brakes, six airbags, traction control, satellite radio and an auxiliary audio jacks included The only "con" i have is that my check engine light comes on right after pumping gas, but i was told that was due to a faulty gas cap. Due to my smaller base engine, my car has no "UMPH" to it when i drive it. Its really underpowered.
Purchased a new car
Uses car for Commuting
Does recommend this car
---
Great Car for the Price, Reliable and Fun to Drive
by Ranman from Fanwood, NJ | March 24, 2016
I bought this car new and put 113K miles on it before my 20 year old daughter had an accident going highway speed and totalled it because the other driver recklessly changed lanes after missing his exit. The airbags deployed and my daughter, sister and niece were all uninjured. Very happy with its crashworthiness and safety. I am an avid doityourselfer and could change the oil easily myself. Interior well laid out and was pleasantly surprised by nice design touches such as the soft lighting near door handles and lighting aimed down at the cup holder where one puts keys and small items---was never hard for someone new to the car to find the door handle. Only negative was that the drivers seat frame welds broke---I am 6 feet 4 and 230 pounds and expected the seat frame to hold up better. Catalytic converter failed at 79K miles but overall a great car with no other disappointments. Surprisingly fun to drive on mountain roads and handles well. If you put snow tires on it it will handle snow almost as good as a 4 wheel drive---tested it on steep Vermont roads during snow storms and was impressed! Trunk oening is a littlesmall too.
Purchased a new car
Uses car for Just getting around
Does recommend this car
---
Wouldn't buy again
by Cmcj399 from Seattle, WA | March 20, 2015
I have a 2009 LT v6 that I bought used around 32,000 miles. My problems started about 5 months after buying it. I started off really liking the cat but now I wish I had purchased something different. I had to replace a wheel bearing around 36,000 miles and then the other started going out and needing replacing around 70,000 miles. I've never had to replace a wheel bearing on any car I've owned, much less 2 of them by 70,000 miles. The gas mileage is mediocre. Definitely lower than what is advertised. Does not handle well in bad weather. My heated seat went out. Part of the wood trim on the dash just fell off. I don't think I've ever even touched it. My biggest issue has been with intermittent problems the dealership can't seem to figure out. I've had intermittent issues with the car starting mostly. I also had the oil pressure light come on, traction control off light come on, and the car not start (not due to battery issue) all in the span of 3 weeks and no one can figure out what is wrong. It's very frustrating. Also learned you need to take off the entire front bumper to replace a headlight. What a hassle. Fan for the heat/ac is noisy. I find the car comfortable to drive and there are things about it I like but overall I've found it unreliable. Wouldn't buy again.
Purchased a new car
Uses car for Commuting
Does not recommend this car
---
Malibu Has Much to Offer
by dryver11 from Salt Lake City UT | July 6, 2014
Purchased-new in September of 2008 and traded in July, 2014 with 80,000 miles on the odometer, I can honestly say that the 2.4 L Malibu LT offers a lot for the money. It handles beautifully and competently; it's quiet, and the fuel economy excels (37mpg, highway). That's enough right there to make it a good choice. Body integrity remained throughout ownership, as did the attractiveness of its styling. The mediocre comfort of the front and rear seats, however, along with electrical anomalies; thick A-pillars; a "Check Engine" light occurrence; watch-your-head entry; a clanging front suspension; and some particularly puzzling engineering decisions tarnish its character. The front seats lack leg support; rear seating is cramped; the passenger door lock failed early into ownership, and the left rear window failed to operate from the master panel on the driver's door but then suddenly self-corrected; the thick A-pillars obstruct vision; a "Check Engine" light came on because of a failed actuator at the camshaft (but anyone handy can fix it for less than $50); getting into car requires care to avoid bumping your head on the roof; the front suspension had an endemic clanging sound (nothing amiss mechanically) ;and to replace a burned-out headlight bulb (which turned out to be an even more complex, electrical problem requiring dealer-analysis), the entire front fascia must be removed (an engineering design that boggles). I hope that this helps you with any buying decision. My Malibu had its faults, but I still think that it was a good buy..
Purchased a new car
Uses car for Work
Does recommend this car
---
Good vehicle
by Casual driver from Garfield Heights,Oh | February 2, 2014
I have had my 2009 Malibu 3.5 V 6 for about 2 years. I had noticed lately that the drivers seat is coming up and also when the fan is on I hear a noise. I do most of my weekly driving city and some highway. I am only getting like 220-225 miles on a tank of gas combined city/highway and I am not punching it either. I would think I would get more miles on a tank of gas. Anyone else noticed this??
Purchased a new car
Uses car for Just getting around
Does recommend this car
---
A great car
by Bc from | January 30, 2014
This is a good car it's my second Malibu that I've owned and I am really satisfied. It's great on gas and it has a unique sleek look to it. I recommend this car to anybody
Purchased a new car
Uses car for Commuting
Does recommend this car
---
dads chevy
by johnboy from dayton ohio | March 10, 2013
My father has had his Malibu LTZ from day one in 2009, he came from buying buicks. he has 27500 miles on it , Loves his car I get his OnStar reports every month must say very little to complain about. the only thing I have seen his rear tire low air comes on a lot. Over all a very nice car
Purchased a new car
Uses car for Just getting around
Does recommend this car
---
Malibu
by Car lover from Phoenix | February 27, 2013
Purchased this car private party theough cars.com, I wouldn't do it another way, car is great and I am in love with it. It is very comfortable and reliable. It gets great gas mileage. I couldn't have asked for a better car
Purchased a new car
Uses car for Transporting family
Does recommend this car
---
typical first year model car problems
by Will A from fort worth, texas | February 5, 2013
I've had my 2009 Malibu 2LT v6 for about 6 months. It's been in the shop 4 times. All the door locks have gone out, seat frame broke(and I only weigh 200 lbs), AC went out, one of the radiator fans went out, the gas fill sensor went out which caused the car to not want to start after fill ups, the car has a constant squeak&rattle from the rear which I was told they may do a recall on but they dont exactly know how to fix it yet. It does have good power, smooth ride, handles nice, and I get compliments on the looks ALL the time, but opt for a year newer or so...maybe the bugs are all worked out on the 2010 and newer ones...maybe.
Purchased a new car
Uses car for Commuting
Does not recommend this car
---
People Who Viewed this Car Also Viewed
Select up to three models to compare with the 2009 Chevrolet Malibu.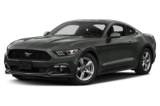 2016 Ford Mustang
Starting MSRP
$24,145–$41,895
Compare
2016 Chevrolet Impala
Starting MSRP
$27,095–$40,810
Compare
2016 Volkswagen Beetle
Starting MSRP
$19,595–$34,950
Compare
2016 Chevrolet Camaro
Starting MSRP
$25,700–$48,300
Compare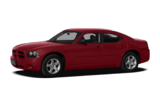 2010 Dodge Charger
Asking Price Range
$3,678–$20,442
Compare
2016 Honda Civic
Starting MSRP
$18,640–$26,500
Compare
2016 Hyundai Accent
Starting MSRP
$14,745–$16,495
Compare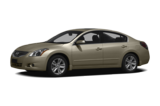 2011 Nissan Altima
Asking Price Range
$6,784–$14,720
Compare
2013 Subaru Impreza
Asking Price Range
$11,571–$21,907
Compare
Featured Services for this Chevrolet Malibu