Average Ratings
---
32 out of 33 people recommended this car.
---
Its something
by Eric from Rochester, NY | June 3, 2016
First when we bought the car (it was used) the thermometer didn't work as well so it told us the wrong outside temperatures, sometimes its accurate and sometimes its not. Then, the engine seemed to falter while we were driving, so we were going back and forth and back and forth while trying to move forward. Overall, I like the car.
Purchased a new car
Uses car for Work
Does recommend this car
---
Excellent Mid Size Car
by Captedc from Kansas City, Missouri | April 6, 2016
I leased the LT 3 with Turbo engine in the crystal red tint coat color. Ran as well as my 2011 Maxima and got comments constantly about the good looks and color. Very comfortable driving both in town and on 3 hr. highway trips. I took it on a 24 month lease and would be happy to get a 2016 with the same engine. Only put 29,000 miles on it before lease end, but never had one issue or need to return to dealer for anything but regular maintenance. I've also had many Honda Accords, and think this Malibu is as good as any of them.
Purchased a new car
Uses car for Commuting
Does recommend this car
---
Decent but far from perfect
by BryanB from Columbus, OH | February 16, 2016
I've owned my 2014 Malibu LT for about 10months now and I've put 12,500 miles on the vehicle. These miles were about 40% highway and 60% city. With that being said I will start off with the negatives for those who are interested. Fuel Economy: The fuel economy is nowhere near what is advertised (37 highway and 25 city). After a 100mile drive going an average of 57mph, the Malibu produced a sad 33 mpg one direction and 32 on the return trip. The 33 was managed without cruise control and the 32 with cruise control. On the same trip, my mother-in-law's 2013 Ford Fusion managed 42mpg without cruise and 40 with cruise (average of 57mph) and my father-in-law's 2015 Honda Accord managed 43mpg without cruise and 42 with cruise (average of 58mph). Cabin Noise: Not particularly terrible, the 2.5L that I drive is noticeably louder than the Fusion and the Accord. Road noise is about average, it's worse than the Fusion, but definitely quieter than the Accord. Technology: The Malibu's back-up camera is nice, but the Fusion and Accord both have guidelines that can assist with unexperienced drivers. While this doesn't particularly effect me, it's something to be noted for a potential buyer. Other technologies: Pandora, when this app works to connect to your phone, it's a great feature. However, there are bugs and it sometimes doesn't even register Pandora despite being connected via Bluetooth. Weather App (warnings etc.), these warnings are pretty useless unless you're traveling, and even then it seems to have a mind of it's own. I personally set mine to my main travel destination of Columbus, Ohio and it gives me a variety of other counties/cities, but never actually gives me Columbus' information. Other apps are present, but I have yet to really use them. Start/Stop function that is present in the 2014 Malibu feels useless. After 12,500 miles, I have yet to find a pattern to its madness. I could sit at a light for 5minutes and the car will remain on, but let me stop at a stop sign or a drive-thru for 30seconds and the car decides it's the perfect time to shut off. That's not always the case, sometimes it does shut off at a light and it's at that point that I think it may actually be useful, but then the light immediately turns green and reality slaps you in the face. Moving on to positive features. Comfort: This car is as comfortable as the 2013 Ford Fusion, both of which are far more comfortable than the 2015 Honda Accord in our opinion. While there is a little road feel, overall the ride is very smooth. Interior: My Malibu has seats that have cloth patterned inserts rather than full 'leather' and they look great, but also don't kill you in the summer and winter months. On top of that, the subtle interior lighting is great visually. The storage behind the radio is a nice touch and the compartment under the dash by the driver door is useful for parking change -- you can't hear that change either. The phone holder slots are quiet useless if I'm being honest though. Reliability: I have done regular maintenance on the vehicle and I have never been let down by the vehicle. Performance/Handling: Starting with acceleration and the ability to pass... The Malibu is comparable to both the Fusion and the Accord. It's not as quiet about it, but it will do what you want without any negative feedback from the engine and transmission. Steering the Malibu feels squishy compared to the others, but it's really about what you want -- I find it comforting, but I can acknowledge the fact that the Accord and Fusion would react faster with less input. Braking with the Malibu is about equivalent to the Fusion, but falls short of the touchiness of the Accord -- again it's really about what you want. Final input: When I first bought my Malibu, my options were a 2014 Ford Fusion, a 2014 Kia Optima, and my 2014 Chevy Malibu. If I went back and had to pick again with the knowledge I have now, I think I would have preferred the Fusion despite a number of recalls.
Purchased a new car
Uses car for Commuting
Does recommend this car
---
Great car for everyday commute when your tall.
by My Daily Driver from Charlotte, NC | June 23, 2015
I've had this car (1LT) for almost a year now and have zero complaints about the vehicle. I haven't had any problems with the car either. I'm a pretty tall guy sitting at 6'1" so this car was a big upgrade from my previous car (2010 Civic). The seats are very comfortable and with the package I got (electronics I believe) the drivers seat is fully electric with lumbar support which is very nice for long drives. The whole interior has a very nice style to it and the chrome strip that runs along the dash and doors is lit at night with a faint blue glow, giving the interior a calm but beautiful look at night. The engine has quite a bit of power and, for everyday driving, will be more than enough for most. They do offer a turbo model, which was very fun to drive, but I opted for the better fuel economy. The stop/start feature on the car is great as well and I don't even notice the car turn off half the time. All in all this car has gone above my expectations. It has a great interior/exterior, excellent power and fuel economy, and the tech this car comes with is amazing compared to others in the mid-size market. I would defiantly recommend this car to anyone looking for a fun mid-size sedan.
Purchased a new car
Uses car for Commuting
Does recommend this car
---
2.0 Turbo Really Hauls in Quiet Comfort
by Simple Jack from West Coast | April 20, 2015
I got the loaded 2.0L Turbo because I wanted a car with plenty of power for freeway use. This thing really hauls the mail, listed top speed is 155 mph and the 0-60 is spec'd out by the magazines at 6.0 seconds. That's fast. It'll put you right back in that driver's seat. Merging and passing are effortless. It puts the competitor's V6's to shame, and mileage has been as high as 36 mph on the freeway, with an average of 23 mpg. Handling is also very good for a car of this class, with excellent brakes, a great cockpit, and all instruments and controls easy to see and operate. Just a very fun, fast, rewarding car. I've had it a year and have put over 5,000 miles on it. Can't think of anything else out there that I'd like, including Cadillac's ATS or Lexus' GS350. Absolutely no service or warranty problems at all with the car so far.
Purchased a new car
Uses car for Just getting around
Does recommend this car
---
Beautiful Vehicle
by Bob and Paula from La Crosse, WI | February 24, 2015
We both absolutely love our new Malibu. It handles great, looks fabulous, has good gas mileage, and is comfortable except the console is too low. If it would be just an inch or so higher it would be more comfortable on long drives. We love just about everything about it but the seat belt fastener is difficult to get fastened. It's in a rather hard to reach place. I've noticed on not just this vehicle that the arm rests in the doors could also be a little higher again to make it more comfortable on long rides.
Purchased a new car
Uses car for Just getting around
Does recommend this car
---
Happy X2
by Bill & Sue from Naples, FL | January 20, 2015
Overall very pleased so far. Had a 2011 Malibu and love the improvements in style Chevy made in the three years.
Purchased a new car
Uses car for Commuting
Does recommend this car
---
Succeeds at every level
by Midwest Dad from Chicago, Il | November 26, 2014
Have owned my Chevy for just under 10,000 miles. Excited to have this car. I have the 2.0 Turbo. I have been putting quite a few miles on the car for commute and needed trips around the midwest. Comfort is excellent for this! Passing power excellent (5.9-6.2 secs to 60 mph). Gas mileage well exceeds epa estimates at 65 mph and will get 30 mpg at 75-78 mph (flatter midwest roads tho). Plenty of room. Do not worry about those complaining of back seat room. I have older and larger children. They are more than fine. Younger children will have even more. This car has better handling and braking than others in its class (Accord and Altima look like boats to me, Sorry) and it shows. Quick and responsive steering. Nav and wireless are seamless and easy. Fit, finish and style are terrific for me. Hope it helps and I am really enjoying the car and its value!
Purchased a new car
Uses car for Transporting family
Does recommend this car
---
Loving my 2014 LT model
by msamy14 from Perrysburg, Ohio | November 20, 2014
I bought this car used a few weeks ago and I absolutely love it! I came from a v6 Honda Accord and wanted to buy American so I looked for months and on the day I saw the Malibu that I bought I knew it was the one! I got the white diamond and I love love the color! I hope it continues to perform and please the way it has the last few weeks! I would definitely would recommend this car to a friend.
Purchased a new car
Uses car for Work
Does recommend this car
---
Loving my 2014 Malibu
by ChevyLuvR1958 from Connecticut USA | November 1, 2014
I have to say I initialy had my doubts about buying GM what with it being in the news as of late, but was pleasently surprised with the test drive & my purchase. It's styling is sporty (for a 4 door) fresh & functional. The interior is well thought out, & finished off & comfy for my middle aged self. ,the engine is a bit underpowered for the size class (but) for a2.5 liter 4 banger it has plenty of pep when you punch it & cruising is great. So far the mileage is a respectable 25-32 mpg depending on how I drive it & with about 5k on the car it should only improve with time.The handling overall fit & finish is outstanding & the tech.. wow Chevy really went to school on this redo of a ageless classic. I drove a Ford (still do ) for over 20 years & will put this up against comparable models & ones costing a lot more. I drove BMW the stop/start feature & GM's version is quite superior, hardly a shake/shudder when used. My only request would be an on off swicth as it's not for everyone. ( a retrofit for current models would be nice too) Overall a great mid sized vehicle. Good value for the price. Drive one.. compare & you'll probably buy one.
Purchased a new car
Uses car for Commuting
Does recommend this car
---
People Who Viewed this Car Also Viewed
Select up to three models to compare with the 2014 Chevrolet Malibu.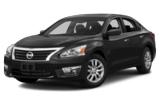 2014 Nissan Altima
Asking Price Range
$10,428–$19,440
Compare
2014 Chevrolet Impala
Asking Price Range
$14,612–$27,472
Compare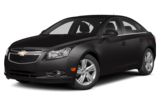 2014 Chevrolet Cruze
Asking Price Range
$10,286–$17,214
Compare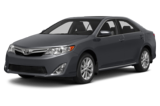 2014 Toyota Camry
Asking Price Range
$12,624–$19,984
Compare
2014 Mazda Mazda6
Asking Price Range
$13,458–$23,394
Compare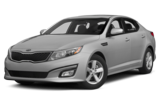 2015 Kia Optima
Starting MSRP
$21,840–$35,500
Compare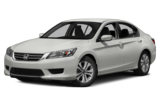 2014 Honda Accord
Asking Price Range
$14,272–$23,604
Compare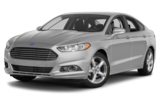 2014 Ford Fusion
Asking Price Range
$11,476–$21,552
Compare
Featured Services for this Chevrolet Malibu