Average Ratings
---
23 out of 30 people recommended this car.
---
Love this truck
by Camper puller from Janesville, WI | June 22, 2016
Great features, comfortable, gas mileage as expected. Lots of pulling power. Pulled camper up hills and still had power to accelerate.
Purchased a new car
Uses car for Towing
Does recommend this car
---
2006 1500 W/T
by Silverado Man from IL | May 24, 2015
I've always been a fan of GM and I've never had a problem with this truck. I'm the second owner and the first owner took good care of it, taking it to the dealer for regular work. It now has 104,000 miles and I've had no problems with it at all. I bought it with 86,000. It's pretty basic with crank windows, 2wd, 8ft bed, a/c, and the 4.3L. I wanted simple, I don't need all of the bells and whistles, just more stuff to repair. No point in getting a 4wd unless you like off road driving or live out in the sticks. I use it for towing a small boat, as well as, throwing things in the bed. Mainly use it as a daily around town driver. The only minor drawback is the 4.3L engine. It gets around 16/18 mpg which isn't bad. Kinda underpowered but its a truck not a Camaro. The 4.3L/5.7L engines are legendary and will last for ever if you take care of them, overall its a great truck for the price!
Purchased a new car
Uses car for Just getting around
Does recommend this car
---
Still running strong
by Chevy man from Michigan, California | February 23, 2014
Bought new in 2006 Chevy Silverado Z71 package 5.3 V8, just came back from a cross country run 3,500 miles and it has over 163K miles on it, got close to 20MPG with loaded down truck bed, has camper shell. Used 1 QT of oil as usual and no issues, keep speed around 70 MPG up or down hill no problems. Smooth ride and very quite. Only had to replace rotors on both fronts and water pump and a few other issues under $200. Normal maintenance and oil changes, replaced shocks at 125K other than that I can not complain, replaced original tires at 50K next at 100K Michelins XT's,recent survey said most trucks and big SUV's can go 200K easily, made a believer out of me. Will keep around till it falls apart, why bother paying $$$$ for a new one.
Purchased a new car
Uses car for Commuting
Does recommend this car
---
dump it while yoou can
by 2 stroke chev from N. Minnesota | December 25, 2012
Have had Chevy or GMC for many Years but this one brings me to tears.Bought new and at about 50,000 miles brought it in because of OIL CONSUMPTION, 2 quarts every 2400 miles. They say it is within their parameters. but I could have a oil study done!! I already know how much was burning!!! Wrote Chevrolet a letter (not CUSSING like I wanted to) and never heard a word back , not a big surprise. Google this and you will find a ton of other chevy owners with the same problem and nothing is being done!!! Silverado 1500 5.3. NEVER AGAIN!!!!!!
Purchased a new car
Uses car for Just getting around
Does not recommend this car
---
Great Over All Vechicle I Have Had
by Chevy all the way from Gloversville, NY | December 19, 2011
We love our used/new truck! Can't wait to get out and use it this summer when we go on vacation to Maine with our camper! :) I would suggest a Chevy Silverado to anyone! :)
Purchased a new car
Uses car for Just getting around
Does recommend this car
---
Great truck for a great price
by Love my Silverado from KY | November 15, 2011
I had my Tacoma recalled this year and had a tough time switching to Chevy. But I must say now that I have had it for about 4 months, I love my '06 Silverado. It is such a smooth ride, drives great, quiet and comfortable. The only downsides are some of the missing upgrades, I would have liked a sliding rear window, controls on the steering wheel, etc. I also miss the storage space below the rear seats in the Tacoma. There is really nowhere to stash straps, etc. Otherwise I am very happy. It is an adjustment to spend $75 to fill my gas tank, but it does get around 400 miles to a tank, which is nice to not have to stop as often (Tacoma got about 300). I hope to keep this truck for a very long time, I may be a Chevy girl after all!
Purchased a new car
Uses car for Just getting around
Does recommend this car
---
awesome truck
by mxr81999 from Spangdahlem AB GER | June 10, 2011
I've had my chevy for 3 years now and i love the way it looks after a little bit of love and some aftermarket effects.pricing isnt horrible for the 4.3 but if given the choice i would have went for the 4.8 or 5.0. Honestly the only things i dont like about this truck is that with just about every chevy you will pay for parts compared to ford or mopar, and the fact that the blower motor for A/C and heat went out.
Purchased a new car
Uses car for Just getting around
Does recommend this car
---
Excellent truck for all
by Mauro from Los Angeles, Chile | March 29, 2011
I got my 2006 chevy silverado z71 regular cab 4x4 v8 5.3, with 55.000 miles. I use it for everything, I always tow a 4 horses trailer and load 1200 pounds over the box. Pull huge trucks stucks with load (66.000 pounds), I go to the mountain over very hard roads. I really love Chevy Silverado, this is my third one. The G80 locking differential is the best for 4x4 trucks, Im from Chile, and a lot of people use it for very hard work, and under very tuff conditions, with very poor oil changes.
Purchased a new car
Uses car for Towing
Does recommend this car
---
Best truck I've owned
by Kyle from Madawaska, ME | March 28, 2011
I've had this truck for about three months and I love it. I live in Maine and had a regular cab truck that had this much control in the snow. I use this truck for many purposes form towing a trailer that meant and loaded for a super duty truck, to my commute to work, to a bit of off-roading every now and then. It is only the basic model with the V6 4.3L engine but it's drives through 2-3 feet of snow like I was on a tar road. For a full-sized half ton it doesn't drive like one, the ride is smooth like that of a cadiallac's and very tight turning radius compared to my uncle's 2000 model that is essentially the same as mine. There is minimal to none as far as engine noise (Purrs like a kitten) Pro's 1.Vinyl flooring that is very easy to clean (soapy rag and its good as new) 2.very comfortable 60:40:60 bucket seats (also with vinyl leather) 3.Four on the floor (Stick shifter to toggle 4X4, prefered over buttons) 4.New body style 5.Rugged (haven't found a back woods road thats beat my truck yet) 6. I like the 4-speed transmission for when I haul the trailer that I have(4-5 tons when loaded), plenty of torque to get the job done. Con's 1.Would have liked an in dash cup holder 2.Really had to crank up the torsion bars so I would stop sliding forward in my seat 3. 4X4 does not want to activate when it is below -20 F, and have to wait for a while for it to lock in 4. Crank for roll up window seem quite flimsy, very low quality plastic compared to everything esle in the cab 5.Lag in the throttle, I had this adjusted a month after I bought the truck. I put in some after market fuel injectors and throttle body that constricted les on t he motor allowing it to meet my quality of acceleration 6.I wish they would have made a 6-speed auto trans for the models, just for the fact of when I am on the highway shifts from fourth to third with any small movement of my foot on the throttle. (thinking about getting a chip to fix that)
Purchased a new car
Uses car for Just getting around
Does recommend this car
---
Complete Shock
by Truck Enthusiast from | December 13, 2010
I am still in shock over the death of my 2006 Chevy Silverado. I have always owned a chevy truck with no problems like the one I have now. I bought my 2006 right off the lot brand new and drove it well for 5 years. Sadly, I have learned that after 99,000 miles, my valves are warped and damage done. Case closed. Either a rebuilt or new engine will do which makes no sense on a truck with its current worth. Mechanic says Im the 3rd Silverado this year he has seen with this issue. If your looking for reliability in a truck, I have lost faith in the Chevy Silverado.
Purchased a new car
Uses car for Work
Does not recommend this car
---
People Who Viewed this Car Also Viewed
Select up to three models to compare with the 2006 Chevrolet Silverado 1500HD.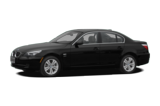 2008 BMW 535
Asking Price Range
$7,663–$17,399
Compare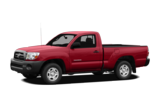 2009 Toyota Tacoma
Asking Price Range
$10,739–$26,703
Compare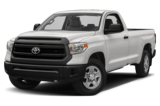 2015 Toyota Tundra
Starting MSRP
$28,510–$47,975
Compare
2014 GMC Sierra 1500
Asking Price Range
$23,715–$44,479
Compare
2012 Porsche 911
Asking Price Range
$45,602–$107,654
Compare
2006 Chevrolet Silverado 3500
Asking Price Range
$8,559–$34,195
Compare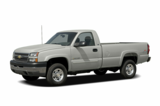 2006 Chevrolet Silverado 2500
Asking Price Range
$5,570–$30,358
Compare
Featured Services for this Chevrolet Silverado 1500HD