Average Ratings
---
25 out of 29 people recommended this car.
---
The worst car I have ever owned!!!!
by broken from Saint Joseph, Tennessee | August 16, 2015
We have had so many problems from small to big. From the time we bought it til now a couple years later. Still owe 49 payments and dont know if it will last another week. Chevy dosent seem to want to anything about it. Promised to return our call and fix the problem. When finaly called claims cant find in the system that we ever purchased car!. Extremley un happy. and will never purchase another chevy!
Purchased a new car
Uses car for Transporting family
Does not recommend this car
---
Chevy sonic saved my life
by ordinary person from Vista,CA | February 20, 2015
I bought the chevy sonic ltz hatch sep.1 2014 because of the look and safety. I was in a accident, on a freeway when a drunk driver struck me on February17,2015. My car was totaled not one salvageable part. I walked out of that accident with no broken bones no fractures the everyone who witnessed, cops and paramedics said that car and all its airbags saved my life. I am lucky to be alive.
Purchased a new car
Uses car for Just getting around
Does recommend this car
---
fun car but needs improvement
by 2013 sonic from Washington state | January 30, 2015
I have owned my sonic rs for over a year now and it's already been in the shop 3 times... Two of the times was to replace the water pump. Needed a water pump at 11,000 miles and now 27,000. Yes they extended my warranty for this problem to 150,000 miles but that's because it's a very common problem. It gets good gas mileage, it's sleek and sporty looking, it's nice and small, and fun to drive. At this.point I'm hoping I have no more problems. This is my third chevy and it's my favorite one so far. Also the my link touch screen system sometimes freezes up and this has also been a problem with other sonic owners I have talked to.
Purchased a new car
Uses car for Commuting
Does not recommend this car
---
Bad gas Mileage
by Fiveinpa from Mount Wolf Pa | January 16, 2015
I love this car but i do not get anywhere near the miles per gal they suggest. I have call chevy and they don't care either. So i have a 11 gal tank that only gets 24 miles to the gal on a highway and have to fill up way too often. That's a far cry from 37 on the highway!
Purchased a new car
Uses car for Just getting around
Does not recommend this car
---
2014 Sonic Hatchback, 1.4L Turbo, auto
by Phil from Phoenix, AZ | January 12, 2015
Purchased used Sonic in Flagstaff, AZ after reading the reviews on cars.com. I was wondering if it would need a push over the mountains to get back to Phoenix, AZ. What a surprise, the Sonic never slowed down, we took the mountains between 75-82 MPH and I believe the auto trans maybe downshifted once or twice. It's solid, great feel of the road and did not get blown around as it was raining, and snowing some during the drive back. The cabin is bigger than expected, roomy in the front and also in the back, really a pleasant surprise. Once in the valley I reset the mileage thing and was getting 43 MPG on the freeway at 65 MPH. This car has a quite cabin, comfortable seats and the engine runs smooth as an electric motor. A very happy owner!
Purchased a new car
Uses car for Commuting
Does recommend this car
---
Incredible Car, Particularly for the Price
by Oldman from Florida | January 9, 2015
Needed a small car for short in-city commutes. Traded in an Infiniti. Bought the base Sonic with the MyLink entertainment package. It's a remarkable vehicle. Among the many cars I've owned, this is the MOST fun to drive (and I've had a 350z, Jaguar, and several Infinitis). It's quiet, smooth, and gets great gas mileage (I'm getting 29mpg in city driving on regular gas). The car lacks the "snob appeal" of other cars I've owned, but it's just plain fun to drive! I vowed years ago to never own a GM (I had several--each worse than its predecessor). I bought the Sonic based on reviews and because I had one as a rental car and was awed. I am fully satisfied and highly recommend!
Purchased a new car
Uses car for Just getting around
Does recommend this car
---
Best Chevy Yet
by Sonic In Red from Knoxville, TN | July 31, 2014
Love this car, it's good looking, fun to drive and the fuel economy is great. Bought 2013 LT Sedan in Crystal Red Metallic and get lots of positive comments. The car is equipped with the fog light package, and it looks more expensive than it was.
Purchased a new car
Uses car for Commuting
Does recommend this car
---
I love my chevy sonic its a smart looking car
by Joan from Framingham Mass. | May 20, 2014
I have received a lot of compliments on my chevy sonic It also is a very reliable car It is comfortable and handles nice
Purchased a new car
Uses car for Commuting
Does recommend this car
---
the good and the ugly
by test drive king from minneapolis | May 11, 2014
I've test driven the 1.8 liter and the turbo versions of the Sonic. By far the turbo is more fun and just as quiet as the other. But why do you think you hardly ever see a Sonic on the road? They're ugly...that's why. I like the way Chevy tried to hide the 4 door look but the outside design or lines of the hatchback are too boxy and not graceful. The front is cool looking with the headlights and hood but from the side it looks like another box or angry kitchen appliance. Nice interior, nice refinement but in my opinion...not very good looking.
Purchased a new car
Uses car for Commuting
Does recommend this car
---
Sporty, Comfortable, Convenience
by GingerLeigh from Chicago, IL | February 6, 2014
I have heard a lot of negative things about small, domestic cars, and was reticent to consider the Chevy Sonic. But I did a lot of research before I test drove the RS, including reading reviews from critics and consumers and comparing the Sonic RS to other small cars. I test drove it and liked it, so I looked online at several car sales sites and found an outstanding deal through this site (I had to drive 300 miles to get the car, though). I am a very large person but find the Sonic's seat and cabin perfect for me. I looked at other small cars - like the Honda Fit and the Hyundai Elantra - but the seatbelts dug into my side. I also had a hard time getting into and out of those cars, but the Sonic is high enough off the ground, and the door opens wide enough that I can climb in with relative ease. I like the heated seats a lot, and the heater runs pretty well. The pick-up on the Sonic is fairly good. The ride itself is kind of rough. I pretty much feel every pothole. The steering is very tight, though, so I always feel in control. And I really like the remote start (standard on the RS). I like the My Link sound/technology system. My Android phone works fairly well with it and I can get and make phone calls easily, though I do have trouble with the phonebook; the car won't recognize my phone's phonebook. The sound system pics up my favorite music app - TuneIn Radio - and the system easily transitions me into and out of the car. So if I'm talking to someone through the car, and I turn the car off and get out, I'm still talking to them when I'm walking up to my front door. No disconnection. I wish the back seats would lay flat, and I wish the cargo space would hold more. Chevy could take notes from Honda about utilizing backseat and trunk/hatchback space better. The mpg is not anywhere near what it is advertised to be. I get about 18.8 in the city if I'm being really good. Overall, I'm pleased with my purchase and feel I got what I paid for. I'm satisfied that the 36000 mile/3 year bumper to bumper warranty follows the car and not the buyer, so, since I bought this car used, I have some peace of mind knowing if anything breaks down in the next couple of years, it will be covered. And the extended powertrain warranty of 100,000 miles stays in effect as well. And with that, roadside assistance. I called Chevy with several questions about the warranty, and a rep was able to help me right away.
Purchased a new car
Uses car for Work
Does recommend this car
---
People Who Viewed this Car Also Viewed
Select up to three models to compare with the 2013 Chevrolet Sonic.
2015 Toyota Camry
Starting MSRP
$22,970–$31,370
Compare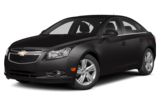 2014 Chevrolet Cruze
Starting MSRP
$17,520–$24,985
Compare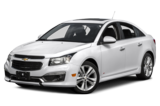 2016 Chevrolet Cruze Limited
Starting MSRP
$16,170–$24,370
Compare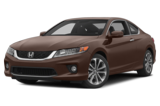 2016 Honda Accord
Starting MSRP
$22,105–$34,580
Compare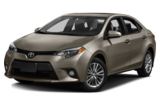 2015 Toyota Corolla
Starting MSRP
$16,950–$22,955
Compare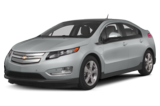 2014 Chevrolet Volt
Starting MSRP
$34,185–$34,185
Compare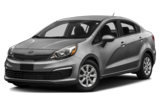 2016 Kia Rio
Starting MSRP
$14,165–$20,905
Compare
2015 Volkswagen Jetta
Starting MSRP
$16,215–$29,280
Compare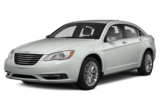 2014 Chrysler 200
Starting MSRP
$21,795–$33,445
Compare
Featured Services for this Chevrolet Sonic