Average Ratings
---
29 out of 34 people recommended this car.
---
my first car!
by Katy from PA | June 1, 2016
I AM ABSOLUTELY IN LOVE WITH MY NEW CAR!! i purchased my car 4 months ago with 45,000 miles on it and i could not be happier. Car is so cute inside and out! everyone compliments it on how nice the interior is. runs great, only problem i had was having to replace the heating element on the drivers side 1 month in. Also the gas mileage is really good! $25 to fill the tank and lasts me along time...ill drive 60 miles on the highway and look down to see it JUST went down one gas notch. I could not be more happy with the car I picked...It is really fun to drive, i do not have any blind spots....for a small car it has plenty of front space and a decent amount of back space.....the brakes are amazing, and the steering wheel feels so good.
Purchased a new car
Uses car for Just getting around
Does recommend this car
---
GREAT CAR!
by kate from Pennsylvania | March 30, 2016
I purchased my Chevy Sonic in 2013, brand new. I LOVE my car. I have traveled from PA to SC almost four times a year back and forth and always relied on my Sonic to get me there and back. The gas mileage is great and I typically can go almost 5 hours on the trip before I have to fill up, only spending around $23.00. Traveling back and forth to work, which is a 30 mile radius, I typically only fill up once every two weeks! For the money, it is definitely a great car! I would recommend it to any of my friends who are looking for a reliable car with little gas money costs!
Purchased a new car
Uses car for Just getting around
Does recommend this car
---
bad car
by shipman from Minot, ND | March 1, 2016
I bought this car used, at a Chevy dealer. at first i thought this was going to be a nice, small, sporty car...boy, was i wrong! this car has been nothing but a headache since i purchased it. i have 57,000 miles on it, and the radiator stopped working, and so did the A/C compressor. also, the window seals are shot, as ice/.frost builds up on the INSIDE of the windows, as well as the outside. very frustrating. and, i don't get near the gas mileage it was listed at. i'm lucky if i get maybe 22-24 miles in the city, and maybe 26 miles on the freeway....it doesn't do very well on gas mileage. i would not recommend this car to anyone...Chevy should've worked out all the bugs/kinks with this car before they rolled it out, it's nothing but problems. i'm tired of dumping money into it, and i still owe a little more than $9,000 on it
Purchased a new car
Uses car for Work
Does not recommend this car
---
Great car
by Old guy car reveiwer from Illinois | February 1, 2016
After driving several small cars of different brands and watching reviews on youtube, we purchased a used 2013 Sonic LTZ with the automatic trans and 1.4 turbo. What a great car. Yes, the Honda and a couple of others have a bigger cargo area, but the amenities of the Chevy more than make up for that. And the power of the 1.4 is phenomenal. While not as fast, it handles like my spyder GT. Way better than the Honda. Reliability? Not sure yet but so far so good. Give this car a serious look. Definitely not your type small Chevy.
Purchased a new car
Uses car for Commuting
Does recommend this car
---
Really good car, small issues
by Bman from Florida | September 6, 2015
I bought my Chevy sonic LT 3 months ago, had to do an oil change but that's because it was previously owned the car runs amazingly, i live in Lehigh Acres FL, but i work in Naples, that's a 39 mile commute 80 miles round trip every day, and the gas mileage is nice, i have a 10 gallon tank, and it takes $20 to go from empty to full and that tank will last 4 days so having $40 for each check on gas is good, i dropped points on interior design because there is only one arm rest and the cup holders are a little to low, as for seating im 6'4" and the steering wheel is almost a good height, its only telescoping, other than that super nice car couldent be happier
Purchased a new car
Uses car for Commuting
Does recommend this car
---
The worst car I have ever owned!!!!
by broken from Saint Joseph, Tennessee | August 16, 2015
We have had so many problems from small to big. From the time we bought it til now a couple years later. Still owe 49 payments and dont know if it will last another week. Chevy dosent seem to want to anything about it. Promised to return our call and fix the problem. When finaly called claims cant find in the system that we ever purchased car!. Extremley un happy. and will never purchase another chevy!
Purchased a new car
Uses car for Transporting family
Does not recommend this car
---
Chevy sonic saved my life
by ordinary person from Vista,CA | February 20, 2015
I bought the chevy sonic ltz hatch sep.1 2014 because of the look and safety. I was in a accident, on a freeway when a drunk driver struck me on February17,2015. My car was totaled not one salvageable part. I walked out of that accident with no broken bones no fractures the everyone who witnessed, cops and paramedics said that car and all its airbags saved my life. I am lucky to be alive.
Purchased a new car
Uses car for Just getting around
Does recommend this car
---
fun car but needs improvement
by 2013 sonic from Washington state | January 30, 2015
I have owned my sonic rs for over a year now and it's already been in the shop 3 times... Two of the times was to replace the water pump. Needed a water pump at 11,000 miles and now 27,000. Yes they extended my warranty for this problem to 150,000 miles but that's because it's a very common problem. It gets good gas mileage, it's sleek and sporty looking, it's nice and small, and fun to drive. At this.point I'm hoping I have no more problems. This is my third chevy and it's my favorite one so far. Also the my link touch screen system sometimes freezes up and this has also been a problem with other sonic owners I have talked to.
Purchased a new car
Uses car for Commuting
Does not recommend this car
---
Bad gas Mileage
by Fiveinpa from Mount Wolf Pa | January 16, 2015
I love this car but i do not get anywhere near the miles per gal they suggest. I have call chevy and they don't care either. So i have a 11 gal tank that only gets 24 miles to the gal on a highway and have to fill up way too often. That's a far cry from 37 on the highway!
Purchased a new car
Uses car for Just getting around
Does not recommend this car
---
2014 Sonic Hatchback, 1.4L Turbo, auto
by Phil from Phoenix, AZ | January 12, 2015
Purchased used Sonic in Flagstaff, AZ after reading the reviews on cars.com. I was wondering if it would need a push over the mountains to get back to Phoenix, AZ. What a surprise, the Sonic never slowed down, we took the mountains between 75-82 MPH and I believe the auto trans maybe downshifted once or twice. It's solid, great feel of the road and did not get blown around as it was raining, and snowing some during the drive back. The cabin is bigger than expected, roomy in the front and also in the back, really a pleasant surprise. Once in the valley I reset the mileage thing and was getting 43 MPG on the freeway at 65 MPH. This car has a quite cabin, comfortable seats and the engine runs smooth as an electric motor. A very happy owner!
Purchased a new car
Uses car for Commuting
Does recommend this car
---
People Who Viewed this Car Also Viewed
Select up to three models to compare with the 2013 Chevrolet Sonic.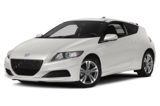 2014 Honda CR-Z
Asking Price Range
$11,792–$18,488
Compare
2014 BMW M235
Asking Price Range
$30,888–$41,112
Compare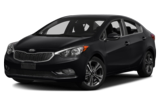 2014 Kia Forte
Asking Price Range
$9,393–$15,825
Compare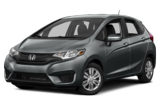 2015 Honda Fit
Starting MSRP
$15,650–$19,925
Compare
2015 Chevrolet Malibu
Starting MSRP
$22,465–$28,320
Compare
2013 MINI Coupe
Asking Price Range
$10,632–$22,580
Compare
2014 Ford Focus ST
Asking Price Range
$15,480–$24,356
Compare
2015 Chevrolet Equinox
Starting MSRP
$22,120–$33,670
Compare
2016 BMW 328d
Starting MSRP
$39,850–$44,150
Compare
Featured Services for this Chevrolet Sonic