Average Ratings
---
66 out of 89 people recommended this car.
---
Bad performance
by andrew from los angeles,CA | March 25, 2016
For more you accelerate the car does not respond and the times that I went out to road is way too uncomfortable
Purchased a new car
Uses car for Commuting
Does recommend this car
---
i think its about time to trade in spark
by will the thrill from Redding CA | August 26, 2015
I liked this car when i first bought it but after 2 1/2 years i am ready to get something else. it has had a few recalls and a couple of them were major like oil consumption and coolant tank leak. it still does this funny thing sometimes when you start it the car runs really rough then smooths out, chevy does not know what is wrong with it still after being in the shop 2 times. It seems like the car is louder and has less power now then when it was new. I might keep it another 3 or 4 months just too see if it has any more problems and if it does i am trading it in for either a sonic or cruze or a toyota.
Purchased a new car
Uses car for Just getting around
Does not recommend this car
---
The little Spark that could!
by Car Enthusiast from Texas | May 31, 2015
First things first, I'm no mechanic or affiliated with Chevrolet. I cuurently own my 2013 Spark LS w/4-speed automatic. When I get a car I make it my own and so with all cars, there are bad points that need to either be addressed or taken care of yourself. -Acceleration: This car CAN get up and go. I did feel the acceleration wasn't up to what I was used to being someone who drives cars with 200+ horsepower but I took care of that problem by replacing the stock exhaust with a custom 2" exhaust catback system with a magnaflow muffler, as well as the stock intake with a cold air intake single piece. My car can easily accelerate fast enough to get on the freeway and I normally go 65-70 with moderate traffic or 80-90 with nearly no traffic on the freeway. Problem taken care of. -Speakers: Most cars, including this one, comes with those paper mache type speakers stock and I swear I hate the sound of them. Luckily, I replaced the front ones with ones of high quality and put a 10" subwoofer/amp kit in the back. No need to even have the two back speakers because you wont hear them over the sub and the two front ones are of so high quality ($300 for the pair) that they are more than able to compensate. Problem solved. - Oil: I feel the oil in the Spark is overfilled. I do not think the actual amount to put in is 4 quarts but rather 3.5 or a little over that. The engine is of an unorthodox size size I don't believe using conventional methods of rounding up the quarts is safe. Also I'll be using full synthetic for the oil as well as the transmission fluid. Treat your car well and she will treat you well back. Problem solved. Gas: Just use the regular unleaded. If you put premium in here, you will experience lack of power and your mpg will suffer greatly. Take it from me, I know lol. Now I only use premium and the car just takes off and goes, and thats on an automatic. I'm sure the standard would be even faster. So in my opinion, you'll love the car if you want something small that will still have a punch to it (after a few mods). Don't let the 84 horsepower fool you. With its size, it can easily maneuver through traffic like nothing.
Purchased a new car
Uses car for Just getting around
Does recommend this car
---
Most Problems Ever!
by Jalepeno from Boston. MA | April 28, 2015
Bought my Chevy Spark in February 2013. Had the battery replace a year after owning it...exhausted my AAA visits! Spark plug problems, several times, causing my car to go from 70 MPH-5 MPH while foot is on the gas on the highway. Two days ago I touched my console screen and it shattered!!!! Completely non functional and deal tells me I'm looking at hundreds of dollars to fix it AND ITS IN WARRANTY!!!!
Purchased a new car
Uses car for Commuting
Does not recommend this car
---
Love the Gas saver little car however...
by Monika Puskac from South haven, Indiana | October 24, 2014
Great, awesome, amazing car for such a great price. I love it. However, I had to replace the engine when the car was 11months old. ( I bought it brand new) and its back in the shop 5 months later after replacement. Engine light came back on... Wondering if I need another engine. Car is almost at 35,000 miles... I love it but annoyed with these problems. Chevy is taking care of them for free....but still annoying... With winter coming, I can't have these problems
Purchased a new car
Uses car for Just getting around
Does recommend this car
---
Ow my legs!!!
by Looking for a New Car from Florida | October 5, 2014
If you plan on having anyone in the backseat, don't buy this car. My mom owns this car. I'm only five feet tall, with short legs, and yet, I am cramped in the back seat! Someone as short as me should never run out of leg room in a car, but in this one, I do. Also, the A/C finally starts to cool off just as you'be gotten to where you're going. Grocery shopping is a nightmare! The trunk is as tiny as the backseat. You can fit about three bags in it and it's full. Also, from the time of purchase, the door has been giving us problems. The dealer won't fix it, says it's fine. You have to slam it with all your might just to get it to close. I often have to make several attempts to close it and I'm a strong person. I lift all day at work, but this door is crazy to close.
Purchased a new car
Uses car for Commuting
Does not recommend this car
---
Second Spark I've bought
by swvalleyguy from utah | September 14, 2014
The first Spark I bought for a daughter. No problems after 30k miles other than a/c recall so I bought another 2013 used Spark for my other daughter. Great urban car. Recent cumulative mileage has been 35.3. Fun car to drive. Both cars are 1LT.
Purchased a new car
Uses car for Commuting
Does recommend this car
---
Don't Buy One! If you did, sell it or get warranty
by muchosurf from El Centro, CA | September 5, 2014
Chevy as agreed to buy back (Lemon Law)my little Korean Spark made by Daewoo. It has gone through 4 A/C compressors, the 2nd one was on recall. It started burning oil like crazy then after about 2 weeks of that a Cylinder went out. Got a new Engine. The Fuel door rubs the body. Actually that was the first thing to go wrong. It has been repaired and painted by two different body shops. It is rubbing again! In between the two doors there is a black vinyl sticker, that was replaced, it shrunk do to the heat in California. What else, oh the driver seat bubbled, most likely because I am 6 foot 1" and weigh 230 pounds. Right rear door seal started pealing off. Again the heat in the desert most likely. Other than that it has horrific blind spots, Rear pillars. I have to lower my self looking through the front windshield because the rear view mirror is another blind spot along with the front pillars for the windshield. A trucker has less blind spots. The only good thing I have to say about this little Korean car is you get alot for your money, power everything, cruise control, etc and I drove it twice on long distance commute taking back country roads here in California, going 55-60 miles per hour and one time I got 45 miles per gallon and the other time i got 44 miles per gallon. So if you don't have a lead foot, you will save gas but not time because you will be broken down on the side of the road. Now go to the right thing, buy a TOYOTA Yaris.
Purchased a new car
Uses car for Commuting
Does not recommend this car
---
Nice little subcompact:)
by AllSpark from Texas | August 26, 2014
Price was the initial draw. The features for the base model and 5 speed were better than my more expensive Smart Car. The ride is comfortable and the styling is pretty up to date fabrics, plastics,and exterior lines. Would highly recommend to anyone looking to get out go a gas guzzler.mi traded in a Ford F 150 and haven't regretted my decision. I'm impressed!
Purchased a new car
Uses car for Transporting family
Does recommend this car
---
Pretty happy with new little car
by New owner from Tampa, FL | August 25, 2014
Ok, 1st, for all the oil consumption reviews happening, GM figured out the problem and I'm getting the recall fixed this Thursday. The PVC valves have been bad, and once it's fixed FREE because of the recall, that problem will go away all together. It's such a new vehicle that they are still learning these issues and fixing them once they figure it out. 2nd, the real review. I just got this car on Saturday and Today is Monday. I drove it in town and on the interstate. I'm still getting used to it because the speedometer and such is right in front of you kinda on the steering wheel base instead of right on the dash. That's a new one, it's interesting. I'm really short, about 5"3' and the seats are adjustable. I still have to use my driving pillow I sit on though, it makes me more comfortable and I see over the dash better with it. It has an AWESOME view of the road. I used to have a Isuzu Rodeo, an SUV, and the way I'm sitting has a view of the road like my SUV used to have. It doesn't seem like it would, but it does. The acceleration is a bit slow from what I'm used to in my Hyundai Accent that died, but it does pick up and I was doing about 80 on the interstate. It keeps up with the flow of traffic really well, and you can merge without a problem once you figure out the gas and how hard you gotta go down on it to get it up to where you need to be. It is very roomy on the inside front seats, I haven't has anyone in the back yet, but it doesn't seem bad. I was back there redecorating the floor mats. My boyfriend is 5"8' or about and he had plenty of leg room in the passenger seat. So far I'm pretty happy with this, and with it being smaller than my old car, maybe I will be stopped being called on to haul people around. The trunk is small, but if you need the room to move anything, the back seats go down and opens up a lot of room. I always liked hatchbacks because a good chunk of them do that. If you like smaller cars and aren't a race car driver, I would say you would love this car. Just get the recalls fixed as soon as you can, and you'll be good to go!
Purchased a new car
Uses car for Just getting around
Does recommend this car
---
People Who Viewed this Car Also Viewed
Select up to three models to compare with the 2013 Chevrolet Spark.
2016 Chevrolet Malibu Hybrid
Starting MSRP
$27,770–$27,770
Compare
2016 Chevrolet Malibu
Starting MSRP
$21,625–$30,920
Compare
2015 Toyota RAV4
Starting MSRP
$23,680–$29,850
Compare
2017 Chevrolet Equinox
Starting MSRP
$23,100–$31,790
Compare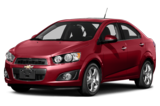 2014 Chevrolet Sonic
Asking Price Range
$7,767–$15,183
Compare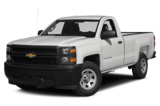 2015 Chevrolet Silverado 1500
Starting MSRP
$26,520–$51,890
Compare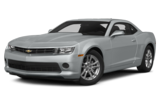 2014 Chevrolet Camaro
Asking Price Range
$10,883–$40,247
Compare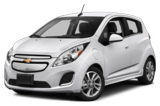 2016 Chevrolet Spark EV
Starting MSRP
$25,120–$25,510
Compare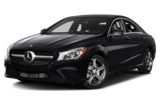 2015 Mercedes-Benz CLA-Class
Starting MSRP
$31,500–$48,500
Compare
Featured Services for this Chevrolet Spark