Average Ratings
---
11 out of 11 people recommended this car.
---
Cool
by Boat from Mi | May 27, 2013
Very nice ride with lots of room, for kids and luggage. And gets better gas mileage then I though it would about 20 miles per gal highway.
Purchased a new car
Uses car for Having fun
Does recommend this car
---
Total value in a large SUV
by Cazador from Boulder, CO | November 20, 2012
This is my 4th Suburban and I love the value for the space, luxury and reliability. You can spend twice as much on other SUV and get maybe a couple more miles to the gallon, so for me the Suburban's value cant be beat. The only issue with this Suburban year are the interior rattles. The interior just doesn't seem as tight as my earlier models, but minor all in all. The 350 cu in. engine has great horsepower over previous year models. An old Texas rancher once told me, while driving around his 3,000 acre ranch that the Suburban was the best all around ranch vehicle on and off road he ever owned and he had 4 of them in the driveway.
Purchased a new car
Uses car for Just getting around
Does recommend this car
---
Would do over
by Cammack from Shreveport, LA | September 2, 2012
I initially looked at the Tahoes until came across an offer I could not refuse with the suburban. We travel all the time and by far, this car is the most comfortable by far of any other cars I have owned. My girls, 13 and 14, and husband (6'4") also agree. The room in the vehicle allows for all of our luggage without co Comprimising any people room. The leather seats do not scorch you when you get in the car--this is big because I live in the south where our days easily surpass 100 degrees. Gas could be better in town but knew what I was getting into. Highway miles are good and appreciate the car's ability to save gas with it's V4 capabilities. Overall I am very happy with the car. If you are not good with big cars, be careful with the suburban because it does have a swing when it turns.
Purchased a new car
Uses car for Transporting family
Does recommend this car
---
Big is beautiful!
by Colorado guy from Colorado Springs, CO | October 24, 2011
For the longest time I stuck to "city" cars...but than as a family man I knew I needed room for everybody and the dog and the cat. I love the outodoors and the road...being retired from the army this gives me the oportunity to do these things...and more (l fy really large RC planes!) My smaller "suv" wasn;t up to the challenge of having two teenagers...so heeere wee ggo aggain; and there it was; the Chevrolet Suburban, 2009 "LT". If tyhe -L- is for luxury they got it right! If tjhe -T- is for truck, transport, taxy, or totally-cool I am Ok with that! This SUV does it all, it is even more fuel efficient than my compact (American brand) SUV..it gets up to 31 MPG, and that is even better than my super efficient iconic sport car (another American brand). Elbow room? You got it!...Leg room? You got it! spare room for the dog...you got it !! (After all whose dog is not part of the family?) The 2009 Chevrolet Suburban got the looks, and with little changes from model year to year it is a lasting impression. Tall for the smaller kids but good for off roading, it is as smooth on as is off-roading... Are you one fo those a little-nervous dirver? This vehicle is a rolling china cabinet! With it large windows and windshield you can get a nice 360 panorama..I even got installed a sun/moon roof...the sky's the limit. Price wise I think it is worthed, price to maitain? It doesn't break that easy..but license plates and fueling can get pricey though...but family safety is a must for any responsinble parent. I am happy with it and I must admit I used to despise large vehicles..mostly when only the driver goes in it..but hey; most ot the times this is the size one needs!
Purchased a new car
Uses car for Outdoor sports (hiking, cycling, etc.)
Does recommend this car
---
A GOOD RIDE WITH STYLE AND ROOM TO TRAVEL
by PAPA from ORLANDO FL METRO | August 30, 2010
IT ALL STARTED WHEN WE GOT THIS BEAUTIFUL RHODESIAN RIDGEBACK 2-YR OLD AND 80+ POUNDS THAT CONSUMED THE WHOLE BACK SEAT OF OUR CREW CAB. WE TEST DROVE EVERY FULL-SIZE TO LARGE SUVS AVAILABLE IN FLORIDA. HIS CRATE HAS TO BE A CERTAIN SIZE AND IT ONLY FIT INTO A NISSAN ARMADA (BARELY), EXPEDITION EL AND THE SUBURBAN. NO WAY ON TOYOTA EVEN SEQUOIA, WHICH WAS A SURPRISE. THE EXPEDITION EL HAD BETTER ACCELERATION, BUT THE SUBURBAN HAS A LOWER TURNING RADIUS, GREATER VISIBILITY IN BACKING, STEERING MORE COMFORTABLE, BIGGER STORAGE BIN BETWEEN FRONT SEATS (A MAJOR PLUS), MORE AND BETTER 12V ACCESS, PLUS IS HOT WITH ENGINE OFF ANOTHER MAJOR FACTOR IN CHARGING IPAD, HANDS FREE, ITOUCH,ETC THAT ALL FIT IN THE ARMREST STORAGE WITH THE BUILT IN HOT-WIRED 12V. SUBURBAN HAS A FOLD DOWN REAR SEAT ARMREST WITH CUP HOLDERS THAT IS SORELY LACKING IN THE EXPEDITION EL. SUBURBAN GETS BETTER GAS MILEAGE THAN THE EL, BUT ONLY A COUPLE OF GALLONS MORE OVERALL. QUALITY, FIT, FINISH, CONVENIENCE OF CONTROLS, NICE THINGS LIKE A SWITCH TO TURN OFF THE DOME LIGHTS, AND UNBELIEVEABLE LEG ROOM WITH THE DRIVERS SEAT ALL THE WAY BACK. A KEEPER FOR SURE.
Purchased a new car
Uses car for Transporting family
Does recommend this car
---
Suburban LTZ
by Builtforcomfort from Virginia | August 27, 2010
Just drove 830 miles (ME to VA). Chevy has done an excellent job. Even with the LTZ, not as car-like around town as my 2001 Yukon XL Denali, but definitely superior on the highway. Have the 6.0l. Fuel economy is a necessary concession for comfort, appearance, and performance. Unless you drive only on flat land or downhill, you'll have a hard time getting beyond 17 mpg on the highway. About 12 mpg around town. A great way to go.
Purchased a new car
Uses car for Just getting around
Does recommend this car
---
Best family vehicle on the road!
by OrlandoLender from Orlando, FL | July 13, 2010
We bought our 2009 Suburban in February 2010 off the Cars.com website. Shopping for the trim level and color we wanted was easy and we were automatically in our price range from the initial search. This truck is the best investment I have ever made in a vehicle given our three girls and all the luggage we take when on a trip. It also doubles as a business vehicle and gives us plenty of room for anything or anyone we may need to carry with us.
Purchased a new car
Uses car for Transporting family
Does recommend this car
---
Nicest riding car next to a cadillac
by LakeLoon from Miamisburg,Ohio | June 15, 2010
I searched for 5 months for the Suburban that I purchased. I knew what I wanted but finding the "right" car was sometimes frustrating due to costs and location.. I looked at Ford Expeditions but that just did not ride and drive as nice as the Chevy Suburban. Its a nice heavy suv that I feel very safe in an truly enjoy driving. It was worth the wait. I would highly recommend this vehicle if you do not mind getting 18-20 MPG. Its worth to me.
Purchased a new car
Uses car for Transporting family
Does recommend this car
---
Grandmas new ride, its KICKIN!
by GM loving since 1957 from Salt Lake, Utah | June 29, 2009
Im in absolut love with my new suburban. I traded my Honda piolt in for it because it needed a new transmition and i didnt want to pay for it with the warrenty being done. I got a great deal on the truck, and i got a LIFETIME WARRENTY! Most GM cars do now, and you might think they break alot, and i have had no problems with the car and i got it in Febuary of 2009. Plus if it did i really dont care, i have a lifetime powertrain warrenty. The heated seats help me with my back issues and the GPS helps me when i forget where im going every ten seconds! It has a Smooth, comfertable ride, with percise handling, the turning is like turning a little BMW, the breaking is jaw dropping smooth, and has really good pickup for a full size SUV. if you dont have a heavy foot like me, you will get 17 MPG city miles! 25 HWY! You dont have to belive me. Theres a thing that tells you how much your using in the truck. GM, thanks for another non dissapointment car. Its groovy.
Purchased a new car
Uses car for Commuting
Does recommend this car
---
Once upon a Suburban...
by A Guy who likes his 'Burbs from Paradise Valley, AZ | February 19, 2009
Back in 1997, I leased my first Suburban. Since then, I have leased 5 Suburbans, 97,00,03,06,and 09. All were great cars, but the 09 is honestly the best kind they have made. The improvements for the 09 year are very effective, including the new 6speed transmission that helps boost mileage. I average 16.5mpg, mixed. This is the best so far out of all the Suburbans I've driven. The 06 I just returned was flawless, until I got this one. This one is a lot more modern, comfort-wise and feature-wise. I really enjoy hearing clients complimenting on the smooth and comfortable ride. The car is also very powerful(duh, its a Suburban!), yet efficient. I opted for the 5.3, and don't worry, you don't miss much from the 6.0 at all. The active fuel management system is awesome. It is always at work. The new navigation is a definite improvement over the 06 model. The leather seats are much improved as well. The black on black color combo looks great too. Guys, if you want a great SUV, buy a Suburban. Great deals are lining up and you won't ever turn back, like I did. 12 perfect years of Suburbans, still counting...
Purchased a new car
Uses car for Just getting around
Does recommend this car
---
People Who Viewed this Car Also Viewed
Select up to three models to compare with the 2009 Chevrolet Suburban 2500.
2010 Dodge Ram 3500
Asking Price Range
$21,528–$45,080
Compare
2015 Lexus GS 350
Starting MSRP
$48,600–$57,330
Compare
2012 Lexus IS 250
Asking Price Range
$16,412–$26,648
Compare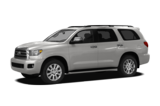 2011 Toyota Sequoia
Asking Price Range
$21,656–$41,504
Compare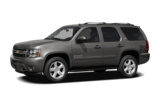 2007 Chevrolet Tahoe
Asking Price Range
$10,252–$22,744
Compare
2012 GMC Sierra 3500
Asking Price Range
$21,083–$52,375
Compare
2009 GMC Yukon Hybrid
Asking Price Range
$12,792–$25,784
Compare
2012 Ford F150
Asking Price Range
$14,431–$39,531
Compare
Featured Services for this Chevrolet Suburban 2500