Average Ratings
---
33 out of 40 people recommended this car.
---
Love my Chevy Traverse
by bena from North Canton, Ohio | September 19, 2014
I had such a great experience buying my car at Buck Chevrolet in Canal Fulton, Ohio. I absolutely love my Traverse and it has a accommodated my family of five very well!!! Thanks Ken Zietler
Purchased a new car
Uses car for Transporting family
Does recommend this car
---
Everything I expected
by Crossover driver from Waukesha, WI | May 18, 2014
I had been searching used crossovers for quite awhile. I drove a 2011 Explorer for 2 years and liked the versatility of the vehicle. I was looking for one with AWD, a towing package and less than 60,000 miles, everything else really did not matter. I researched for about 3 weeks and came across a Chevy Traverse that was priced about $3-4,000 less than similiar Traverses, which seemed to be lower in price than other manufacturers. I took the vehicle for a ride, and was immediately impressed with the comfort of the car and the smoothness of the ride. It had nice power, and was quiet. There was plenty of room with 3 rows of seats, and when folded down, there was plenty of room. I've driven the vehicle for about 3 weeks now, and the only concern has been the mileage. So far I am not impressed with the MPG, averaging about 19-20 combined. I look forward to some highway driving to see how much more it goes up, but so far it seems to be slightly less than the Explorer I had. Comparing the two, they are very similar with everything else, and I was able to purchase this Traverse for about $7,000 less than a similarly equipped Explorer, so I am happy about that. I would recommend this vehicle to anyone needing alot of room, not wanting a minivan, and wanting a comfortable drive.
Purchased a new car
Uses car for Work
Does recommend this car
---
traverse not for me
by metoo from harrisville, pa | March 17, 2014
I was thinking for a year about getting a new car. I just knew it would be a traverse, after having two blazers & one bravada it was the logical choice. So I spent about 2 months researching & comparing & figuring out what items I wanted it to be equipped with. So I found the one I thought I wanted. I went to the dealership WRIGHT BUICK in Wexford, Pa. I liked the color of the vehicle & many of the options, but the seats were uncomfortable. The vehicle just seemed too boaty for me. IT was big!!. I had a really good saleman, but the manager really stunk...I had compared & watched the traverse on cars.com & saw the price had changed 3 times. The manager would not budge on the price (even though the price they had at the time was more than the other 2 prices on cars.com) I told the manager about the price listings on the cars.com website and he assured me that they were wrong. Even though I saw the same prices listed on the dealers website. I felt like the dealership did not want to deal on this vehicle & the amount they offered for my trade was pathetic. I probably could have bought a traverse and been happy with it, but I am glad I had this bad experience & waited to get my KIA Sorento......love love love it!!!
Purchased a new car
Uses car for Commuting
Does recommend this car
---
Love it!!
by CO - Griswold from Longmont, co | February 7, 2014
Tow years ago I had rented a Traverse and fell in love with it. When I had the chance to replace my mini van . . . I jumped at this 2011 Traverse. It had low mileage, interior and exterior were in excellent shape, and the price was right. On any given day I transport between 2 and 5 children to school or activities, I really needed to have seating for 6 to 8 people. This fit the bill without the mini van soccer mom image. It's fun to drive, still getting use to the blind spots, but they are manageable. I love the handling and traction in the snow. Sound system is great and dual heating/AC is prefect for me and the kids. Gas mileage would be the only short fall of the Traverse that I have noticed. The traverse gets just under what my old van was getting - and manual says it requires the 87+ octane so that's a little more expensive too. I really enjoy driving this vehicle and am very happy with my choice.. I would recommend this vehicle.
Purchased a new car
Uses car for Transporting family
Does recommend this car
---
Greatest Crossover EVER
by Car Connaisseur from Katy, TX | November 13, 2013
I purchased this vehicle for my wife Certified Pre-Owned as a replacement for her Pilot. She is in love with this car and it is a great replacement with more room and more amenities than our Pilot had.
Purchased a new car
Uses car for Just getting around
Does recommend this car
---
Not sure yet Traverse
by Crazy about seating from N. Myrtle Beach SC | May 25, 2013
Have only had the car four weeks. Like the seating configuration. Wouldn't recommend the dealer Five Star Chev. in Florence SC due to once they have the deal that's it. They do not honor any of there verbal commitments. For example, bought the vehicle 108 miles one way from home, late evening Saturday to complete deal. Poring rain. Not detailed and told to bring back on Monday and they would detail. Husband drove 216 miles round trip, my 14 yr old could have done better. Still vacuuming cheerios out of seat slides. Also don't know how some of the systems work ie to add CDs because didn't get owner's manual as promised. Told we bought the vehicle used so they aren't required to provide it.
Purchased a new car
Uses car for Commuting
Does recommend this car
---
regret the money on this
by sheamurai from Ontario | April 19, 2013
I bought this vehicle a year ago new. I must say I've been disappointed with many things with it. It drives well. Handles adverse conditions well. Its spacious. Its fairly comfortable, tho for those of us smaller than the average North American male, large vehicle are never truly comfortable. Thats it for the pros. Cons. The roof rack has been truly bad. And dangerous. Twice while under my canoe the rack has literally pulled up out of the roof - the screws not seemingly screwed into anything solid. This happened while on the 400 series highway and again when travelling on the I69. Not acceptable! I had to bring it in twice to be reaffixed, but will never now trust it. The brakes.This thing goes thru pads almost annually. Extremely poor brake system that wears out pads like that. The tire monitor system. If you care to put snows on your tires on steel rims for the winter, you either have to buy a couple hundred dollars worth of sensors, or just not see your odometer over the winter. If you get snows for your Traverse, don't bother buying rims for them. Minor things - one floor vent. Your gas foot freezes in the summer, cooks in the winter. One center windsheild defroster in the center. You have to put the thing on full blast in order to keep the entire windsheild clear on those really cold days in the great white north. And high speed is not very high... Wiper speed - full speed is hardly enough to see on those sloppy days where transports are whooshing your windows full of road slush or heavy rainfalls. All in all, I thought I was going to get a better engineered vehicle for my money.
Purchased a new car
Uses car for Just getting around
Does not recommend this car
---
Good deal for the money
by Family Guy from New Haven, CT | April 17, 2013
We are very pleased with this car after 1 month of ownership. Excellent view through the large front glass. Huge amounts of cargo room. Smoother ride than our SUV of similar size. Second row captain's chairs are very comfortable and the gap between them is large enough so that anyone nimble enough to fit into the 3rd row seats can climb back there without needing to unlatch the 2nd row seats. This reminds me of our minivan but much sexier looking on the outside. One downside is many small buttons on the dashboard so it takes a while to figure out what each one does. But the flip side is that you have a discrete button for just about every function, and you do not have to wade through five levels of menus to change whatever you want to change.
Purchased a new car
Uses car for Transporting family
Does recommend this car
---
Great reliable car
by AK family from Anchorage, Alaks | March 15, 2013
We purchased this car brand new in August 2011 when our other car was total. Living in Alaska I was concern with the tires and how it would perform. After two winters and last years snow fall was record high 134 inches. This car performed great and didn't have problems getting around through the snow. The only concern I have is the second seating and the MPG is very low. Doesn't come even close to the Manufactors MPG range. Handles great on the Highway and plenty of power.
Purchased a new car
Uses car for Transporting family
Does recommend this car
---
Good family SUV, but very hard on gas
by tpzgrl from San Diego, CA | October 14, 2012
We got an excellent deal on the Traverse since my husband's dad works for GM so we figured we had nothing to lose. Well, what we lost was a lot of MPG which cost us more money than we could affor to spend. We both liked the power, handling, room, entertainment system for the little ones, and we thought the exterior looked nice. We often got compliments from friends and family when they rode in it. Unfortunately, we were only getting approx. 19 MPG with a mixture of city and highway driving. We live in CA where gas is hovering between 4-5 per gallon so we had to trade it in for a sedan with higher MPG. While I might recommend this vehicle, I would caution against using this vehicle as a commuter or to run errands.
Purchased a new car
Uses car for Just getting around
Does recommend this car
---
People Who Viewed this Car Also Viewed
Select up to three models to compare with the 2011 Chevrolet Traverse.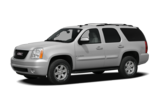 2011 GMC Yukon
Asking Price Range
$18,051–$36,159
Compare
2009 GMC Sierra 3500
Asking Price Range
$10,257–$39,437
Compare
2009 Cadillac Escalade
Asking Price Range
$19,396–$32,980
Compare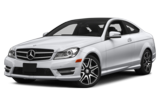 2015 Mercedes-Benz C-Class
Starting MSRP
$38,400–$71,900
Compare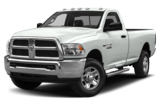 2015 RAM 2500
Starting MSRP
$30,985–$55,820
Compare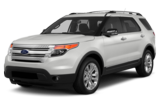 2015 Ford Explorer
Starting MSRP
$30,700–$43,100
Compare
Featured Services for this Chevrolet Traverse