Average Ratings
---
26 out of 33 people recommended this car.
---
Best car we've owned
by 1st WA car owner from Seattle, Wa | August 3, 2015
I've had a lot of cars in my 42 years of driving. After 4 years of owning a Volt, this is the best one. 66K miles on it now and we're averaging almost 90 MPG. We've taken it on several long distance trips and so that brings the average MPG down quite a bit. The only problem we've had with the car is the electrical plug on the 110V charger that goes into the garage receptacle. It has overheated a few times, so we installed a 220V charger instead. That also cuts the recharge time down from overnight to ~4. I don't understand why this car isn't Chevy's best seller?
Purchased a new car
Uses car for Just getting around
Does recommend this car
---
Volt Ushers in a Paradigm Shift
by Solar Powered Volt from El Paso, TX | April 16, 2014
I worked in the auto industry for over a decade and now work in the energy industry and am considered a "car guy." I've owned many vehicles most tending towards the sporty but practical part of the spectrum. The Chevy Volt is easily the best car I have owned. It truly feels like a different form of transportation and I mean that in the best possible way. I enjoy and appreciate a sporty exhaust note and intake growl...once in a while...when I'm in the mood for it..but not everyday on my daily commute. The silence, refinement and effortlessness of an EV is truly mind blowing and I cannot see ever purchasing an internal combustion vehicle as my main means of transport after experiencing the Volt for nearly 2000 miles. Most IC cars feel and sound like tractors too me now. GM has done a great job with suspension tuning and handling. The suspension feels like it never runs out of travel but remains well controlled under all conditions. Front seats are amazingly comfortable and driving from Sacramento, CA to Texas I never once thought about seat comfort which is a sign of great design. The sensation of rapid, silent acceleration riding on the mountain of torque from a stop still makes me giggle every time. One element that could use better tuning is the brakes; I wish they had more initial grab as I still find I have to go deeper into the pedal travel to slow down than feels natural. The capacitive touch center stack looks neat and you can get used to it, but it is definitely less intuitive than more standard push button setups. The exterior design is beautiful and most who have seen it in person agree. The interior design is also great with neat touches like the painted door panels, cream colored perforated leather that looks great, and blue ambiance LEDs that provide a subtle glow at the center stack at night. Surprisingly, the interior smell, yes smell, is also pleasing. I have typically found the interior smell of Japanese and German cars much more pleasing than American cars, but surprisingly the Volt has a pleasant material off gassing signature, i.e. it doesn't reek of cheap plastics and adhesives releasing toxins into the cabin. I'm 6' tall and can fit in the rear seats fine with the front seat set up where I like it. I was actually expecting less space in back based on other reviews. The extended range generator provides great peace of mind, I drove it from Sacramento to El Paso, over 1200 miles, charging only in Vegas since there were handy, free charge stations. In town, I can run errands and commute solely on electric power provided by my solar array and have gasoline backup for unexpected trips. The included trickle charger has proved sufficient to fully charge over night so I am in no rush to add a level 2 charger. Amazing car, I feel more people don't consider because they don't understand how it truly works or what the full benefits are. Test Drive One!
Purchased a new car
Uses car for Commuting
Does recommend this car
---
Chevy Volt - 36K miles
by Good So Far from Austin, TX | September 30, 2013
So far, so good. Excellent for commuting and a nice complement to our Nissan Leaf. Nice leather and all of the perks.
Purchased a new car
Uses car for Commuting
Does recommend this car
---
2011 Chevy Volt-too much fun!
by Voltage from Dallas, TX | September 15, 2012
I have owned my 2011 Chevy Volt now for 3 months and I absolutely love it! (I bought it used) I was looking at luxury hybrids but they were crazy expensive and still didn't get the gas mileage I wanted. I have only filled up my gas tank twice since I've owned it and I don't drive it the most economically. It's too much fun to drive in Sport mode, and I'm still getting an average of 80mpg. I can also fit my 2 car seats for my 4 and 2 year old in the back. The leather seats are very comfy and hug you too-so it really feels like a luxury car with the best gas mileage and looks cool-I love it!
Purchased a new car
Uses car for Commuting
Does recommend this car
---
Electric & water don't mix.
by Super Z from Jersey Shore | August 22, 2012
I was in love with my Chevy Volt until the first rain storm. The front carpet got soaked do to a leaking windshield seal. Dealer had the car for 2weeks (Not allowed to stock parts). Replaced the windshield. Still leaking, and they had also replaced the carpet. Going back to the dealer tomorrow.
Purchased a new car
Uses car for Transporting family
Does not recommend this car
---
WOW! This car is amazing
by j fred muggs from Colorado | July 20, 2012
We have had this Volt for 4 months and absolutely love it. It's very quiet, smooth, comfortable, handles like it's on rails, it's very reliable and extremely cheap to drive. We usually get around 50-60 mpg when we've used the gas engined generator, which isn't often, around 10 percent of our driving. Gas cost per mile is less than 8 cents. The really cheap part is driving on electricity only. We are seeing .26 to .28 kWh per mile. For us at 11.06 cents per kWh, that is under 3 cents per mile. Our old Malibu usually got 32 miles per gallon and was costing us 13 cents per mile. I don't see many if any other cars that are this inexpensive to drive.
Purchased a new car
Uses car for Just getting around
Does recommend this car
---
we love this car!!
by dave from North Dallas, Texas | April 30, 2012
We have driven the Volt about 3000 miles and it has exceeded all expectations. The predicted electric range was 37 miles, and we consistently get 43 or 44. The mpg for fuel mode is predicted to be in the high 30s but we have found it to be in the mid 40s. It is tight, handles like a sport car (almost) and is utterly quiet. With the goverment incentive it is also a good bargain. I did a spread sheet comparing all obvious choices (Jetta TDI, Prius) and with our kind of driving (90% under 40 miles) it proved to be the economical. I recommend it to anyone interested in a great driving experience with a high mileage auto
Purchased a new car
Uses car for Just getting around
Does recommend this car
---
What a car!
by Baldvoltguy from Beaver Dam, WI | April 30, 2012
If you are looki g for a car that gets attention, then here it is. My experience is just like the commercial in the fact that everybody wants to know how it works and hiw I like it. And i have to say that if your willing to look past the sticker, then you will love this car. It is not fun to drive, it is an "Experience" to drive this car. This aint your grandpa's car and you will feel that the second you get in and hit the accelerator! Trust me this is one He!! Of A Ride!!!
Purchased a new car
Uses car for Commuting
Does recommend this car
---
750 MPG in the REAL WORLD
by Car Nut from Chester, NJ | April 10, 2012
This car should have had a Caddy badge on it. It is smooth, EXREMELY quiet, nicely appointed and is loaded with features. And as for the economy - I've had my Volt for a few weeks and I am averaging 750mpg. I have a 38 mile highway ride to my office and I can charge there for free so most days I don't use any gas. I've had to run a few errands on the way home and the car switched to gas, but I've used less than a gallon and I've traveled almost 700 miles. It is amazing.
Purchased a new car
Uses car for Commuting
Does recommend this car
---
overpriced vacuum cleaner
by Bob from Chicago IL. | March 12, 2012
Our company had a chevy volt for a short period of time and I had a chance to drive it.My first impression was car looks good,outside and inside designers did a pretty good job,as far as a performance volt is a big disappointment.Inside a city it did OK,as soon as you get out on a HWY you will realize oll the minuses of a Volt.There a better cars out there for the half of the price!!!
Purchased a new car
Uses car for Work
Does not recommend this car
---
People Who Viewed this Car Also Viewed
Select up to three models to compare with the 2011 Chevrolet Volt.
2015 Nissan Leaf
Starting MSRP
$29,010–$35,120
Compare
2016 GMC Acadia
Starting MSRP
$30,975–$49,890
Compare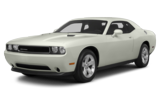 2013 Dodge Challenger
Asking Price Range
$12,979–$33,703
Compare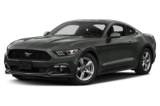 2015 Ford Mustang
Starting MSRP
$23,800–$46,170
Compare
2015 Chevrolet Traverse
Starting MSRP
$30,995–$43,935
Compare
2007 GMC Canyon
Asking Price Range
$4,771–$17,135
Compare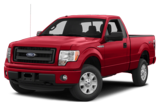 2014 Ford F150
Asking Price Range
$18,193–$46,341
Compare
2009 Chevrolet Colorado
Asking Price Range
$6,197–$20,965
Compare
Featured Services for this Chevrolet Volt