Average Ratings
---
67 out of 69 people recommended this car.
---
Best car for the buck
by volt head from Cadillac, michigan | February 21, 2015
My electric bill 50 a month extra with this car and gas is almost zero in the summer but 30 month in the winter. My drive is around 25 miles a day 7 days a week. Gets 25 miles on electric in winter with heater on high and 38 in the summer. Get around in the snow better them my 2 wheel drive truck. The amount of gas this car has saved me in nothing but incredible also has better handling and speed then my truck ever thought of. Awesome job go put into this car. Next will be my solar cell's this summer, electric company will be paying me to drive around lol.
Purchased a new car
Uses car for Commuting
Does recommend this car
---
I LOVE THIS CAR!!!!!!!
by Electric Car from Aberdeen, MD | November 25, 2014
I want from a nissan leaf to the chevy volt and I love this car it feels solid, quick, sporty, confortable and the battary last about 40 miles and then about 40 miles MPG. Because I don't pay gas anymore and drive about 1500 miles a month this car is FREE!!!!
Purchased a new car
Uses car for Commuting
Does recommend this car
---
Very Impressive Car
by Practical Thinker from Durham, NC | November 18, 2014
I moved into this car from a 1989 Volvo station wagon. While I loved that car and wish I could just have it back in a new condition, the experience of owning a car that old may bias my review in favor of my new Volt. That being said, the Volt is just cool. I was weary of owning a Chevy and, a few years back, would not have given them bailout money. Now, I am proud to own an American made car that seems truly well-planned and executed. It feels cutting edge and is laden with technology. It is not fast, but still fun and engaging to drive. I would encourage anyone looking for a fuel-efficient vehicle to do the research about the technology, the warranty, the reliability, and the customer reactions. Make you sure you understand what GM has put into the car and make sure you understand what you will need to put into it to maximize it's value. And enjoy.
Purchased a new car
Uses car for Commuting
Does recommend this car
---
Great car, best commuter car around
by MPGeezer from Simi Valley, CA | November 5, 2014
I've had my 2012 Volt since June 4th, 2012. Since then, I've put over 42,000 miles on it and have filled up the gas tank 4 times. I commute 35 miles each way and charge at home (costs about $1) and charge at work (costs about $2.25). My monthly gas savings (with electrical costs considered) is about $200-$220 per month. Car drives great. Feels very solid. Has good acceleration and control. Wish the interior was bigger (back seat leg room is tight). But I'm 6'4" and I can fit comfortably in the drivers seat. (have to move the seat up to fit anyone behind me though). That is probably the biggest issue, which doesn't take away from the car because I'm commuting in the car by myself 99% of the time. Overall, a great car, well built and I'm very happy with the purchase.
Purchased a new car
Uses car for Commuting
Does recommend this car
---
Amazing car that is also the most misunderstood
by Zerf from MA | August 26, 2014
I have had my Volt for 2.5 years and 35K miles and I still love it and look forward to reasons to drive it. I will also say it is amazing the number of people that do not know about this car or understand anything about it. Reading about how different the Volt was from anything offered at the time and currently available made is so no other electric was worth considering. We depend on both of our cars to be able to go as far as we need to without playing games and having to plan special routes. The Volt is the car that allows you to drive efficiently with minimal gas use but can get you to wherever you need to go without annoyances. You can read from other reviews here how well the car handles, accelerates, drives and delivers but I wanted to help with the misconceptions you have probably heard. 1)You do not need to buy a 220 charger. It is a nice to have so you can charge quickly but you can work just fine off the GM included 110 charger. 2)This is not a $40K car which I still hear, even back when I got it was not. With most all GM cars you can negotiate, we did, it save thousands. There are federal and state incentives. There are GM rebates. Use them all together and you can save a lot. 3)It is not slow. You are not going to beat a Corvette but you can hold your own against most cars. What is surprisingly great is with a single speed transmission and the instant torque of electric you will have no problems merging in anywhere. 4)Your enemies to range are high speed, heater and hard acceleration. The car has tools in the displays to help you drive efficiently and it can make a big difference on the range. 5)Batteries are going to die and cost you thousands to replace. They have a 100K and 8 year warranties but have not heard of a single Volt needing a battery replacement. There are owners on the forums with over 100K miles and no battery degradation. GM thankfully went the extra step to thermally control the batteries and keep buffers to help the batteries last and the reality is it works. 6)The Volt is an extended range electric. Your gas engine will not kick in no matter what while you still have battery left. When your battery is depleted the onboard generator will get you the range to get you where you are going. It does run on premium fuel but with how little gas you will be using this is a non-issue as far as I am concerned and there are a few engineering reasons why premium made sense. The list can go on but you get the idea, research the misconceptions. Test drive the car and it sells itself. I have found some GM dealers don't give it the attention it deserves so find one that does. Good luck and enjoy.
Purchased a new car
Uses car for Commuting
Does recommend this car
---
Super Car
by real oldies 1047 from ocala, Florida | August 11, 2014
I purchased a brand new 2012 Volt Premium at a heavily discounted price. Nonetheless, the vehicle came with a full warranty and the tax credit. I couldn't be more pleased. It has nearly all the features of GM's luxury vehicles which make driving this car a joy. During our first week and a half, we have averaged 145 miles per gallon. I'm sure that will come down as we take more road trips, but for everyday trips around town this is the perfect car.
Purchased a new car
Uses car for Just getting around
Does recommend this car
---
Former 5-series BMW owner
by Solar Powered from Cambridge, Maryland | May 20, 2014
I have owned a variety of terrific cars including Mercedes, BMW, Volvo and Audi. And some of them were pretty exciting -- like the Mitsubishi Eclipse Turbo AWD. My other car is a 2000 BMW 5-series which we purchased new and still own. None have them has been as much fun to drive as our 2012 Volt. My wife and I argue over who gets to drive it. For the first year, we mostly used it for short distances so our overall gas mileage was well over 200 mpg. For the second year we have commuted on weekends for trips over 200 miles. Even so our overall gas mileage is over 70 mpg. (4.2 miles per kw-hr electric, 43 miles per gallon of gasoline, making it clear the extra compression ratio over the Cruze and the need for premium gas is well worth the extra cost). The car is wonderful on the highway and the equal of any I have owned. The fold-down rear seats provide more than adequate space for even a lot of luggage. And the Bose sound system is a delight. The control panel takes a bit of getting used to, and the navigation system is not the best I have seen. But overall it is a terrific vehicle. Hold-mode (standard on later models) would be nice but we accomplish pretty much the same thing by using mountain mode to save electricity for traffic jams and congestion. We bought it new through a Cadillac/Chevrolet dealer, and have been treated with the respect and courtesy I came to expect from high end European dealers. I avoided GM for many years, but am really enthused about this product.
Purchased a new car
Uses car for Commuting
Does recommend this car
---
Fantastic Car
by RapidRay from Skaneateles, NY | May 1, 2014
Just got mine used for less than half the price of new with 17k on the clock. Previously leased by a doctor. I love the fact I can drive on electric only most of the time. Took me a while to realize that the battery mileage is an approximation and you may get more or less depending on speed and terrain. The ride is great and I love the quiet so that the Bose system can be heard in all it's audio splendor. I like the 30 gb hard drive that I can pack with my music. Love the Nav system. Blue tooth is OK with my Samsung Galaxy Note 2 as long as I don't use voice for the phone. If you store numbers and names under tags, no problem making calls. It works the same as my HHR. If you use voice, you get a lot of goodbyes from the computer hag in the radio. I can't say much about the climate system cause I am between cold and hot seasons. Got the 240v charger from a GM site at a reduced price. You have to submit your Vin# There is much to learn, so read the manual and try everything to see what it does. So far not much gas used.
Purchased a new car
Uses car for Just getting around
Does recommend this car
---
Best Car I've ever owned
by Electric Car Owner from Santa Cruz, CA | November 5, 2013
What I liked!!! 1. It runs 35 to 40 miles on a fully charged battery consistently 2. It has a fantastic pricepoint and value for a 1 year old car 3. There is no car like it on the road today 4. It has a huge range and works for any distance and type of driving 5. The looks are fantastic 6. The ride of the car is firm with a tight turning radius, whisper quite and it is very comfortable 7. It comes with almost every option anyone could want or dream up 8. ON Star is superior 9. The feedback on screen about how your driving style is effecting gas mileage. THE BEST OPTION HANDS DOWN. What I didn't like 1. 4 passengers only legally 2. gas generator runs on premium only 3. The entertainment system is not fully bluetooth compatible. I'm guessing this is because Chevy wants you to subscribe to ON Star. They fixed this in late 2012 I'm told. In summary we have driven this car about 3 weeks for 1500 miles. This car rides great and if you drive in a 30 mile radius around your home you will never need gas in this car. If you need to drive further no problem. I compared it to a Prius for driveability and quality and this car is clearly superior. I have used remote free charging stations which are very plentiful on CA central cost. Pretty exciting since I've never had anyone offer me free gas. It is simple to charge and has lots of idiot proof indicators. A fantastic moving piece of technology. I would buy another and look forward to the new generation batteries which are coming and will extend it's electric range by 4 to 8 times. Soon this will be the norm not the exception.
Purchased a new car
Uses car for Transporting family
Does recommend this car
---
Nice upgrade
by Voltastic from Loveland, CO | October 17, 2013
Chevy has put us on track for the future of travel. The car drives,looks, and performs great. It takes time to learn the heating, cooling system and entertainment controls. Not for people who like simple. Great experience and sweet ride for old folks as well.
Purchased a new car
Uses car for Just getting around
Does recommend this car
---
People Who Viewed this Car Also Viewed
Select up to three models to compare with the 2012 Chevrolet Volt.
2013 Ford C-Max Hybrid
Asking Price Range
$12,274–$22,386
Compare
2013 Kia Optima Hybrid
Asking Price Range
$13,454–$24,262
Compare
2013 Ford Fusion Hybrid
Asking Price Range
$14,785–$24,605
Compare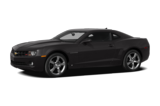 2012 Chevrolet Camaro
Asking Price Range
$13,078–$33,490
Compare
2011 Chrysler 300
Asking Price Range
$14,435–$23,603
Compare
2007 Chevrolet Silverado 2500
Asking Price Range
$7,395–$34,911
Compare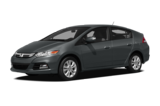 2012 Honda Insight
Asking Price Range
$9,100–$16,380
Compare
2012 Hyundai Sonata Hybrid
Asking Price Range
$12,090–$20,030
Compare
Featured Services for this Chevrolet Volt