Average Ratings
---
46 out of 48 people recommended this car.
---
Great car!
by djvollmer from Wisconsin | May 15, 2016
My first Chevy since 1984, and I love it. I've only had it for a month and a half, but it's a 2013 CPO. 1,239 miles so far, and it's used 9.7 gallons of gas. Cost for complete recharge is about a buck-ten, and I'm going to a 240 v charger and time of day metering, so that'll bring it down to 50 cents a day to go 35 to 40 miles. Looks wise, it looks like a Chevy, nothing over the top. It has a nice ride, great acceleration, quiet, no hesitation when switching to gas engine. My round trip commute is 20 to 25 miles so using the gas engine is rare. The controls are confusing at first (radio, air, heat, etc.) but I've had BMW's with I-Drive so it'll take time. Heated seats and steering wheel are necessary in northern climes, and it could use a rear wiper. Also, the car is so aero-dynamic, that having the windows down is almost impossible because of wind buffeting. Dealers aren't too up to date with the issue, but a kit is supposedly available to cure that. The on board computer says I'm getting 127 mpg, and adding in the cost to recharge, I'm coming up with a cost of $0.0425 per mile for "fuel" where as my last car was $0.11 per mile.
Purchased a new car
Uses car for Commuting
Does recommend this car
---
Technology too much or too little
by mwhensch from Rockford Il | April 9, 2015
It is nice to see US companies finally catching on to electric and hydrogen powered vehicles. Seems it took GM forever to finally realize our resources are limited. They messed up with the EV-1, let's hope they keep moving forward with cars like the Volt and Bolt. Too bad the dealers still don't have a clue. The dealer I purchased this car from had an entire weekend to do his homework, yet knew practically nothing about the car when I showed up to buy it. No spare tire, so jack, and the electronics is extremely complicated. Not to mention it only fits four people. If we can get GM to keep moving forward we might finally get an electric car I can charge from solar panels on my house, but the controls need to be easier to understand, and for heaven's sakes, please come up with a real spare tire and jack.
Purchased a new car
Uses car for Just getting around
Does recommend this car
---
Great economy, not ideal design
by Michael000 from San Diego | April 17, 2014
I've owned the Volt for about 18 mos and although I love the economy, there are a few features I would like changed. The number of controls required to do even simple things are unusually high, compared to the dozen other cars I've owned. To begin with, you need to have the radio turned on for navigation to work or voice commands to work -- this is a design flaw because it requires the manipulation of 3-4 controls extra to get desired functions to work. The voice commands work only about 1 out of 5 times, and there is no "learning" feature. Other cars or devices I've had have been much more reliable in voice recognition... this is a big disappointment as I have to do more hands on, especially with the blue tooth commands for the phone. There is also a design flaw in that there is a lot of redundancy of having to set and reset certain functions daily in the car which I wish I could set and change only as needed. Lastly, the heating system is quite slow to get started on cold days, and on hot days don't try to drive with any of the windows down as the poor aerodynamics cause a terrible vibration which is deafening and intolerable for the driver and any passengers of the vehicle.
Purchased a new car
Uses car for Commuting
Does recommend this car
---
Best car I have ever owned
by akvet from Anchorage, Alaska | March 4, 2014
I leased a 2012 Chevy Volt. I have driven it 19 months and racked up 18,000 miles so far. I averaged over 133 miles per gallon over the life of my driving. I had no problem driving it in the harsh climate of south central Alaska. I did better on the mileage in the summer than in the winter. The car is very comfortable for me and I love the fact it has no shift points. I have a damaged spine and that has been a real benefit for me. I installed a 240 volt charger for about $420.00 and that has definitely been worth the money. I drive the car a bit less conservative than I should and still get the great mileage. Most of my trips have been around town but I did take five trips out of town over 125 miles round trip each time. I have found the car to handle real well and it does great on snow and ice with good tires. I am going to purchase a new one this time once my lease is up. My gas bill has gone down $272.00 per month since I leased the Volt
Purchased a new car
Uses car for Just getting around
Does recommend this car
---
The Chev Volt is the wrost vehicle I've owned
by Hilal from Dearborn Heights, Mi | January 26, 2014
Some people are having positive feed on the 2013 Chevy Volt. Take it from me the truth about this car. I have been leasing vehicle every two years for the past twenty two years and this is the worst night mare I have ever leased and stuck with. Had the car for Six month and taken to the dealer six times, once a month. Problems started with the charge hold, first two month it was holding 40miles a charge and dropped to 34miles. When the cold weather hit, it dropped to 22miles a charge and under. The charging door issue, wont open most of the time, so using gas again, serviced twice for that. Braking system very dangers unsure how it past the government testing. On sipper surface this vehicle will slide and wont stop, anti lock system kicks on about two second after it needed it to and still slide. Blind spots all over the vehicle. heating system take a long time to heat the car. Windows always fogging up unless the deforest is on full fan speed. Wiper blade design is horrible. There is a lot more to list but those the most important for to me. If you live in a cold or snow stated the car is not for you. I think Chevy made a big mistake.
Purchased a new car
Uses car for Commuting
Does not recommend this car
---
Techno blaster
by Volts R' Us from Exurban Chicago metro | January 20, 2014
Thus far, I've driven about 400 miles (purchased late December 2013), and consumed about 5 gallons of gas . . . mostly due to cold weather, when the engine will run automatically. Presumably, I'll use less when the weather turns warmer. Car handles surprisingly well; very nimble and responsive handling. Electronics on the car are mind-numbing, but you don't need to know anything out of the ordinary . . . the vehicle will do everything automatically. My one way commute is 24 miles; usually, I have 20 miles of electric power range remaining, which means the range is better than 38 miles in practice. Recently-installed charge stations at work are a godsend; Volts and Leafs are very popular at these charge stations. Great value after rebates, federal tax credits, and IL tax credits are applied. The savings continue on gas; $1.00 per day to charge at home(120 volts), but getting close to 40 miles on a single charge . . . and free re-charge at work. Only criticism: I wish it had fog lights; not available as an option.
Purchased a new car
Uses car for Commuting
Does recommend this car
---
A VERY FUN CAR TO DRIVE
by GREENIE from TUCSON,AZ | January 8, 2014
THE MANAGEMENT OF THE ENERGY SYSTEM AND DRIVING TECHNIQUES MAKE FOR A VERY INTERESTING AND FUN DRIVE. THE CAR'S COMPUTER SYSTEM HELPS TEACH GOOD DRIVING SKILLS.
Purchased a new car
Uses car for Just getting around
Does recommend this car
---
Very pleased
by Aria from Dayton | January 2, 2014
We bought the car for a needed tax break -- we didn't withhold enough on our taxes but with the $7500 tax break we ended up with a refund. We have 3 cars and this is my favorite to drive. The handling is the best of any car I've ever driven. In a year I have only gassed up 12 times: 5 of those fill-ups were due to road-trips the other times were only partial fill-ups. Coupled with our solar panels the car costs us little to drive -- except of course the healthy monthly payment. But the 0% financing helps a bit. Everyone who rides in the car comments on the good acceleration -- of course I always put it in 'Sport' mode. Navigating the controls takes a bit of getting used to, and the climate control controls could use improvement. A button to just turn off the fan or go to no-heat (instead of having to repeatedly tap) would be a huge improvement. Half of the other buttons could be accessed via touch menu because they're rarely used. Also, not having to have the radio turned on to use navigation would be nice - there are about a half-dozen ways to mute audio though. I may buy another one if they increase the EV range to over 50 and improve the controls. The ergonomics could be improved -- lumbar support, rear ventilation, improved rear visibility. The car is sealed tight like a refrigerator so we must often run the defroster to keep the windows from fogging.
Purchased a new car
Uses car for Just getting around
Does recommend this car
---
2013 Chevy Volt
by Moji from Chicago, IL | November 26, 2013
Well built, solid car. Premium materials and finishes. Charge sustaining mode mileage is pretty good. Range is affected by outside conditions.. Ie more mileage when warmer, less when colder. Overall it's a pretty cool car, but best if you have the ability to charge at work and home or have 30-50 mile round trips.
Purchased a new car
Uses car for Commuting
Does recommend this car
---
Fun to drive energy efficiency
by Harpo from Delaware | November 19, 2013
The Volt is fun to drive, and perfect for my 32 mile round trip commute -- coming up on 700 miles on only 1.6 gallons of gas. The car handles well, sporty suspension, can accelerate quickly when needed. I don't notice that I'm driving an EV except for the fact that 1. it is so quiet and 2. I rarely stop for gas. Seating is comfortable, including rear seats where my 14 and 16 year old kids have ridden without complaints (have even said it's nice). Great for day outings, but I wouldn't want to use it for an extended family vacation -- not enough space for stuff. The climate system takes a little while to figure out -- because there is no gas engine running, you can't blast hot air into the cabin on cold days. Heating the car quickly cuts down on the electric mileage -- on a full charge I get 42 miles, but heating the car on a 27 degree morning takes about 5 miles worth of electric. Given my commute is 32 miles, this still leaves extra electric for an errand or two on the way home. Charge takes all night, so I'm getting a 240 charger so I can recharge more quickly. With the $7500 federal tax credit this car is a great deal!
Purchased a new car
Uses car for Commuting
Does recommend this car
---
People Who Viewed this Car Also Viewed
Select up to three models to compare with the 2013 Chevrolet Volt.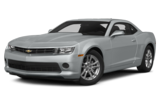 2014 Chevrolet Camaro
Asking Price Range
$10,324–$39,140
Compare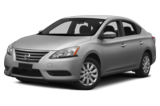 2013 Nissan Sentra
Asking Price Range
$9,365–$15,989
Compare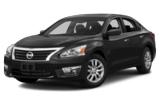 2013 Nissan Altima
Asking Price Range
$10,229–$19,545
Compare
2014 Jaguar XK
Asking Price Range
$39,738–$83,762
Compare
2013 Lincoln MKS
Asking Price Range
$16,820–$30,588
Compare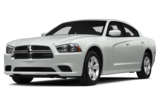 2014 Dodge Charger
Asking Price Range
$12,598–$32,214
Compare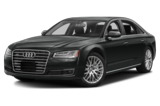 2015 Audi A8
Starting MSRP
$77,400–$137,900
Compare
2015 BMW 550
Starting MSRP
$64,900–$67,200
Compare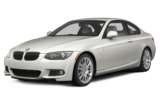 2013 BMW 335
Asking Price Range
$25,513–$41,201
Compare
Featured Services for this Chevrolet Volt