Average Ratings
---
46 out of 54 people recommended this car.
---
2011 4dr Chrsyler200
by Linda54 from Nickelsville Va. | September 5, 2016
I bought this car used, I thought I would love it. NOT... After driving it for a little while I noticed the rear end shifting with me and wondered what was wrong, at first I thought the wind was blowing my car, no that wasn't it. it kept getting worse. Had the tires changed , was a little better. Then it started again, well I guess the car has a terrible rear end suspension !!! My car wobbles going down the road just like the wind is blowing it all the time!!!! So I live with it or trade it ?????
Purchased a new car
Uses car for Having fun
Does not recommend this car
---
Perfect mid size car
by Mom of 2 from Sioux City, Ia | July 27, 2016
I was driving a rental car when I drove into the dealership since my suv was no longer reliable. I saw the Chrysler 200 and thought "yes this could work". I love it! It rides and drives great. It gets around great in the winter and I would definitely recommend this vehicle.
Purchased a new car
Uses car for Commuting
Does recommend this car
---
Hard Top Convertible model is flawed.
by Ringerlady from Albuquerque, NM | April 8, 2016
This is my 2nd Chrysler convertible. Had an 06' Sebring soft top so then I got an 11' hard top in cherry red. Beautiful car but I have had issues with the hard top. The molding around the trunk ripped for some unknown reason and water got into trunk and shorted out the motor and pump - this is $2600 to replace! How crazy is that? The hard top design means well but it is not a smooth system. I would opt for a soft top in the future.
Purchased a new car
Uses car for Just getting around
Does not recommend this car
---
Loving Life
by KC Carnut from Kansas City | March 31, 2016
Don't listen to the pinhead "experts" The Chrysler 200 convertible has turned out to be a great, enjoyable and reliable automobile.
Purchased a new car
Uses car for Work
Does recommend this car
---
WANT IT NEED IT LOVE IT
by Mom for Little Chicago from Fort Dodge, Iowa | October 8, 2014
I was in need of a reliable vehicle for myself and my two young children. I was given the opportunity to purchase this vehicle, while I was not a fan of the exterior color, everything else was just what I wanted. I had previously owned an Equinox that had the same features but was lost in a divorce battle, so having a vehicle with some of the same features was something I preferred. I purchased it used and I am absolutely in love and am extremely glad I purchased this car.
Purchased a new car
Uses car for N/A
Does recommend this car
---
200 and More!!
by mensa2 from Southfield, Michigan | August 23, 2014
I absolutely love my Chrysler 200! The body style is gorgeous,and it fast and comfortable! I love all of the gadgets as well! I was stopped by an Mercedes owner, and they wanted to know how I like the car, and I told them that I am an ex MB E320 owner, I purchased the Sebring first and then later bought the 200! Also the 200 is great for long distant driving too!
Purchased a new car
Uses car for Work
Does recommend this car
---
i was just in a terrible accudent i was hit by a d
by jessica from utica mi | June 30, 2014
I was hit by a drunk driver in the front right side i flew into the center median hit two street signs and went crashing into a tree. The front right tire was bent in the whole right front side is gone and the front is trashed needless to say the car is totaled well im guessing i havnt hears anything yet but anyways the plastic is.pretty thin however with as bad as the accident was. It kept me pretty safe the only injuries i sustained was a fractured foot tore up the arm i was driving with from airbag deployment tore rotator cuff a a few gouges out of my arm and a pretty bad bruise across my chest from the seat belt. The accident happend 2days ago and i bought the car not even a year ago and during that time i have no complaints except dog hair sticks to the cloth seats like crazy but anyways my point is that if you want a new car that will protect you during a collision this is the car for you and yes. The trans runs funny but chrysler naturally has a funny shifting trans but that is normal
Purchased a new car
Uses car for Work
Does recommend this car
---
I Love This Car
by Rsmith096 from Cincinnati, OH | June 23, 2014
Was in need of a reliable used car for my wife. Looked at several other makes, and thought I found what we wanted. Then took my wife to the dealership. She immediately feel in love with the car next to the one I had chosen. Until then, I hadn't even considered the 200. We drove it, loved the styling, loved the interior. Didn't like the lack of power in the 4 cylinder. Began looking elsewhere for a six cylinder to test drive. Found one in the sporty S model. Absolutely loved the car. The car is very good looking, runs great and handles well. Took on a long distance trip, mileage was around 32 mpg on the highway. The S model is loaded with nearly every conceivable option one can put on a vehicle. Is very comfortable with plenty of leg room (I'm 6'3" and find lots of leg room hard to in vehicles anymore). Very impressed with this vehicle. Only wish my wife would let me drive it more.
Purchased a new car
Uses car for Just getting around
Does recommend this car
---
NOT IMPRESSED
by Mj314 from ST.LOUIS, MO | June 9, 2014
IT WAS A NICE LOOKING CAR I HAD IT AS A RENTAL I LIKED IT BUT I NOTICED THE TRANSMISSION TOTALLY SUCKED AT ONLY 27K... VERY JUMPY.. I WOULDNT WANNA OWN THIS CAR AT ALL... BUT IT WAS A NICE RENTAL THE SATELLITE RADIO IS COOL BUT HOWEVER I DONT FAVOR THE RADIO DESIGN... BUT ITS A NEAT LOOKING CAR NOT A FAN OF THE FRONT GRILL OR SIDE VIEW..IT WOULD HAVE BEEN BETTER IF THE TRANSMISSION DIDNT FEEL SO CHEAP.
Purchased a new car
Uses car for Just getting around
Does not recommend this car
---
Classy and Comfortable
by Convertible Car Enthusiast from Middleport, NY | May 29, 2014
I have owned two Chrysler convertibles previously, a 1998 and a 2004. The quiet and comfortable ride of my 2011 is vastly improved over the ride of the two previous cars. I love the smooth and powerful V-6 and the great mileage I am getting, about 27 mpg. It is a really stylish and good looking car, too! No complaints!
Purchased a new car
Uses car for Having fun
Does recommend this car
---
People Who Viewed this Car Also Viewed
Select up to three models to compare with the 2011 Chrysler 200.
2009 Toyota Corolla
Asking Price Range
$5,361–$11,717
Compare
2014 Ford Taurus
Asking Price Range
$10,684–$26,924
Compare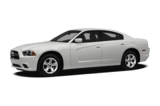 2012 Dodge Charger
Asking Price Range
$8,353–$28,837
Compare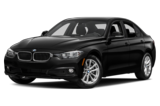 2016 BMW 320
Starting MSRP
$33,150–$35,150
Compare
2005 Chevrolet Impala
Asking Price Range
$1,178–$8,026
Compare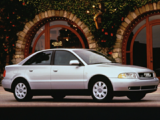 2001 Audi A4
Asking Price Range
$1,293–$6,733
Compare
Featured Services for this Chrysler 200