The Chrysler 200 has the distinction of being the only non-luxury midsize car available as both sedan and convertible, but that's where its distinctiveness ends.
A solid V-6 and an upscale interior make the four-door version an adequate player in a competitive segment, but it's still outclassed by many competitors and it loses even more luster when the top is dropped. Also, the 200 convertible's lovely interior can't disguise major ride and handling issues.
The mission of any convertible is to provide open-air motoring fun, but the 2012 Chrysler 200 convertible misses the mark due to poor ride composure, cramped quarters and sloppy brakes.
Changes are minor for 2012, just some new interior and exterior colors. (See the two model years compared here.) The convertible can be had with V-6 or four-cylinder power, and, along with the two-seat Mazda MX-5 Miata, it's the only convertible with a choice of two types of tops: a standard power cloth top or an optional body-colored power-retractable hardtop. The latter adds weight and cost. It also changes the headroom a touch, adding a bit more for the front seat and taking some away from the back. I tested a hardtop V-6. Click here for our review of the sedan.
The 2012 Chrysler 200 convertible starts at $27,805, well above the 200 sedan's $19,845 base price. (Prices include an $850 destination charge.) The midlevel Limited model I drove starts at $32,800. Upgrading to a power-retractable hardtop adds $1,995.
Its closest competitor in size and price is the Ford Mustang soft-top convertible, though that car's sporty character and robust powertrains put it in a whole other class. Second-closest is Volvo's pricier, but more refined, C70 hardtop. See all three compared here.
Shake, Rattle & Roll
Driving this convertible is a lot like sailing a bowl of Jell-O through rough seas, or so I would imagine. Composure is a major problem; even the smallest pavement imperfections unsettle this car. You'll want to pack some Dramamine if the road isn't pristine. Body lean is pronounced, and the car is prone to bounding and floating motions on the highway. After a 300-plus-mile trip, I was ready for some shore time.
Stopping is a lurching affair. The brakes initially feel mushy — too soft when you start to brake — but are pulse-jarring at the end. The overall feeling is unsettling. Plan your braking well in advance.
With the car's retractable hardtop raised, wind noise was also annoying. Such noise is a given in a convertible, but the C70 hardtop convertible has less wind noise. It was so bad in the 200 I kept checking to see if one of the windows had been left down a smidge. The engine, however, is fairly muted at all times.
Though there's nothing exciting about the 200's V-6, it gets the job done. The hardtop convertible weighs 424 pounds more than the sedan (and 102 pounds more than the soft-top), and while you can feel it when accelerating, it's never slow. The 283-horsepower, 3.6-liter engine isn't exactly quick, but it's competent on the highway, and power builds steadily on demand. Shifts from the six-speed automatic are smooth and well-timed.
Fuel economy is decent. Both the hardtop and the soft-top are EPA-rated at 19/29 mpg city/highway with the V-6, and those numbers proved pretty accurate. During a 362-mile trip, I averaged 25.9 mpg of mostly highway driving. An automatic V-6 Mustang is rated 19/30 mpg, and Volvo's C70 five-cylinder is estimated at 18/28 mpg.
Skip the four-cylinder 200. The added weight will likely make this already-poky engine sluggish, and you'll take a 1-mpg mileage hit anyway: The 2.4-liter is EPA-rated at 18/29 city/highway.
A Small But Lovely Interior
With the roof lowered, you'll look good driving this car. Though the back end has some junk in its trunk, a sleek profile and LED-accented headlights, paired with a fetching interior, garnered some stares from passers-by. The well-crafted, attractively designed cabin is a true bright spot in the 200. High-gloss black plastic and chrome trim give it a slick look, and the materials feel good, too. There's plenty of soft-touch padded plastic in key places, like the door armrests. It wears its handsome black-and-white pattern well, especially on the seats. Though some editors thought they were a bit firm, I found them plenty cushiony and long-ride comfy.
Visibility in every direction is an issue. Forward, the windshield surround gets in the way. So too does the area where the roof meets the windshield: It's lower than normal because of the convertible top. I like to raise my seat for a clear view of the road, which in the 200 meant looking at too much sun visor and not enough glass. This is also a problem in the C70, but it's not as bad there because that car's windshield frame isn't as thick. In back, a narrow rear window and thick pillars also obstruct your view. Small side mirrors don't improve matters. A backup camera isn't available, with or without the optional touch-screen navigation system.
The hardtop convertible loses more than an inch of front headroom (at 39.0 inches) compared with the sedan (40.1 inches), but front legroom is a roomy 42.4 inches in both versions. As an average-size female, I had enough of both with the top up; so did my 6-foot-3 front passenger, though his seat was set all the way back. The smaller Mustang has the same amount of legroom and slightly less headroom (38.8 inches). Volvo's C70 is also smaller, offering less headroom (38.2 inches) but about the same amount of front legroom (42.3 inches).
Although the 200 sedan will hold a family of four just fine, it's a tight fit in the convertible — doable, but not comfortable. Backseat legroom is in short supply. The convertible offers just 33.5 inches of rear legroom — much less than the sedan's 36.2 inches but far better than the Mustang's 29.8 inches. Rear headroom is an issue, too, thanks to the convertible's lower, sloped roofline. There's 36.3 inches of rear headroom in the hardtop convertible and 38.4 inches in the sedan. (Rear headroom is comparable in the C70 and the Mustang, but the Volvo's legroom is tighter, at just 33.9 inches.) A backseat nicety in the 200 are two large cupholders molded into the side panels. Passengers may not be comfy, but they won't go thirsty.
The 200's navigation and multimedia system isn't bad, but Chrysler can do much better. In fact, it is doing much better in several vehicles, including the larger 300 sedan and the new-for-2013 Dodge Dart sedan, where the interface and the large 8-inch touch-screen system are wonderful by comparison. The convertible's screen is much smaller, the graphics look dated, and it has a more complicated menu structure.
Cargo Surprises
Convertibles aren't known for their cavernous storage spaces, so I set the bar low while loading it up for a camping trip. Surprisingly, it was able to hold two days' worth of gear for three adults and a toddler. Some of our stuff had to go into the interior, but we squeezed all of it — and us — in. Top up, the trunk has 13.3 cubic feet of room, only slightly less than the sedan (13.6 cubic feet) and much more than the Mustang (9.6 cubic feet). Things get pretty tight when the top is lowered, however.
Dropping the top is a drama-free maneuver done via a button on the console, or with the key fob; it takes about 30 seconds each way, and the button needs to be held down the entire time. Though I had no trouble with it during my test, it sounded clunky. One editor reported getting dripped on twice by the closed roof the morning after a night's rain.
With the trunk divider in place, as is required for the top to open, there's just 7.0 cubic feet of trunk space, beating the C70 by an inch. The divider itself is spring-loaded, so moving it up and down is easy, but locking it in place on the sides of the trunk is irritating: It's cumbersome, and the plastic knobs that secure it scratch the trunk sides every time. Opening and closing the trunk is also a struggle; it's quite heavy.
Features & Pricing
Touring, Limited and S models are available. The base Touring trim is already well-equipped, and the Limited model adds features like leather seats, a touch-screen media center with a 40-gigabyte hard drive and iPod port, Bluetooth wireless connectivity, 18-inch aluminum wheels, remote convertible operation and remote start. The optional navigation system, hardtop and upgraded Boston Acoustics speakers brought our 200 Limited's total to $36,815.
It looks like this is one pricey 200, but if you're looking for a four-seat midsize convertible, it's a good value. Base versions of the Mustang start at $28,105, including a $795 destination charge; an automatic transmission adds $1,195. The C70 starts at $41,325, including an $875 destination charge.
Safety
The 200 convertible earned the Insurance Institute for Highway Safety's top rating, Good, in front- and side-impact tests; roof strength and rear-impact tests have not been performed. The National Highway Traffic Safety Administration only tested the 200 sedan. Convertibles don't share the crash characteristics of their coupe and sedan siblings.
The 200 convertible comes standard with front and side airbags up front. There are no side-impact or curtain airbags for the rear seats. As is required of all 2012 models, antilock brakes and an electronic stability system are standard. Click here for a full list of safety features.
Two child-safety seats will fit in the backseat, but parents should think twice about installing a forward-facing one. The top tether anchor's placement was one of the most inconvenient I've come across, severely complicating the process. For some types of forward convertibles, it just won't work. Click here for the full Car Seat Check.
200 in the Market
For the most part, the attributes that improved the 200 when it replaced the Sebring for 2011 still apply. But a well-matched powertrain and good-looking cabin can only go so far. Some people, however, will go to great lengths for fun in the sun, trading ride quality for open-air adventures. The 200 convertible is one of the most affordable ways to get you there.
---
People Who Viewed this Car Also Viewed
Select up to three models to compare with the 2012 Chrysler 200.
2008 Toyota Camry
Asking Price Range
$5,498–$12,262
Compare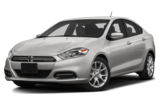 2016 Dodge Dart
Starting MSRP
$18,395–$21,395
Compare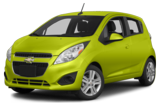 2015 Chevrolet Spark
Starting MSRP
$12,270–$16,535
Compare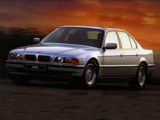 1997 BMW 750
Asking Price Range
$9,500–$9,500
Compare
2008 Chevrolet Corvette
Asking Price Range
$15,896–$48,432
Compare
2013 Chevrolet Tahoe
Asking Price Range
$24,412–$44,240
Compare
2015 Mercedes-Benz E-Class
Starting MSRP
$51,800–$103,200
Compare
Featured Services for this Chrysler 200