Average Ratings
---
33 out of 46 people recommended this car.
---
Sadly Disappointed
by Not happy from Dallas, TX | June 16, 2016
Bought my 2013 Chrysler 200 brand new. Currently have 20,000 miles (easy miles.) Have had nothing but issues...electrical, fuel sensor, front-end. No wonder this car only had a 36 month warranty. I'll be lucky if I get 36,000 miles out of it. NEVER AGAIN!!!!
Purchased a new car
Uses car for Just getting around
Does not recommend this car
---
yea right chrysler
by goin back to toyota baby from somewhere in montana | May 18, 2016
i Have owned my chrysler for about a year it lacks get up to speed power for freeway entry. the back seat make you sit where it wants you to sit which hurts my back and im supposed to put my passengers thru this. fuel eco is ok for price of the vehicle. the interior has blind spot the size of full size elephant. sorry but I will not be a return customer of chrysler
Purchased a new car
Uses car for Transporting family
Does not recommend this car
---
Excellent Buy for the 30k+ a year driver
by Joe from horsham, pa | May 7, 2016
I purchased my 2013 Chrysler 200 in October of 2014. I purchased it with 21,500 miles on it. I purchased the car because my 2011 Civic was way too small for the commute I do every day. I drive about 100 miles a day back and forth to work. I have never had a problem with my Chrysler. It starts every time. The only work I have placed on this car is brakes, oil changes and a new set of tires. I now have 81,000 miles and it still starts. I did upgrade my stereo system because it does not have blue tooth and driving in new jersey with pennsylvania plates definitely gives you more attention than the average driver. I added a subwoofer to my trunk as well to enjoy the ride, but did not upgrade any of the speakers because they sound so well. I tinted the windows to add a sleaker look, and I must say this is the best car I have ever owned in terms of dependability, appearance, and overall class. I am a business man and use this car to commute back and forth to work primarily. I love this car so much that I will probrably continue driving it until it dies, but I do not think that will happen any time soon. I have even decided that as the years go on I will keep upgrading the interior to keep up with the times! Overall this is a great car. The only thing I would change would be the 4 speed automatic transmission, but the motor purrs. It does not have alot of power, but if you aren't trying to race (like I was speeding in my honda) you'll be fine. It cruises very comfortable at 2400 rpm at 75mph on the turnpike. And it is very, very, very comfortable.
Purchased a new car
Uses car for Commuting
Does recommend this car
---
Reliable enjoyable ride!
by Fancyface from Dartmouth, NS | November 22, 2015
Bought the 2013 Chrsler 200 from a used car lot. Am very impressed with the comfort and reliability of this car. Very tight on the highway and handles very well. Seats are comfortable. Tint and vent visors set this car off!
Purchased a new car
Uses car for Commuting
Does recommend this car
---
DO NOT BUY
by Bella from Wabash, IN | May 12, 2015
Seriously the worst car we ever bought. We bought this car in February 2013 with 20k miles on it. Ever since then, we have had nothing but PROBLEMS. Don't buy this car. We've had three, yes three, recalls on it.
Purchased a new car
Uses car for Commuting
Does not recommend this car
---
Great car.
by Bizzle from Milledgeville, GA | February 13, 2015
I bought this car brand new off the lot. Since I've had it, I've not had one problem with it. Stylish on the inside and very fun to drive. So far, I can't say one bad thing about this car.
Purchased a new car
Uses car for Commuting
Does recommend this car
---
Great car
by Kyle from | February 1, 2015
I'm 18 just bought the 2013 200 s limited this thing is fully loaded music sounds amazing car rides smooth it's a nice car don't ever buy new always buy used
Purchased a new car
Uses car for N/A
Does recommend this car
---
great value for your money
by cdnboy32 from vancouver, canada, bc | September 25, 2014
Bought this 200 to replace jeep, wow great on fuel, very comfortable as I am 6'2" tall. We looked at all of the small to mid size cars. This was the only vehicle that we can fit four adults comfortably in and still have a great amount of get up and go. Very spacious and child friendly, car seats are very easily installed as there is lots of head height. Sporty enough to have a nice quite weekend with the wife.
Purchased a new car
Uses car for Transporting family
Does recommend this car
---
MPG better than advertised
by babbiez from Panama city florida | August 29, 2014
touring sedan with v6. Purchased used. Took few days to run the old fuel out. Let me start by saying I only buy fuel at chevron, their fuel has techron in it which helps to keep injectors clean. Do alot of city stop and go driving, get a consistent 25 mpg, on my daily commute which consists of speed 45 mph or less, in florida, so running a/c is a must. Highway driving I fall just under 34 mpg.
Purchased a new car
Uses car for Commuting
Does recommend this car
---
Best Car I've Ever Owned
by Loves Good Cars from Miami, FL | August 14, 2014
This is a sexy car. Nice long wheel base makes it feel very stable on the road. Comes with nice wide tires too for maximum contact with the pavement, offers maxim control even in wet conditions. I found the interior to be more comfortable than the 2012 Honda Accords my other family members have. The front bucket seats are far more ergonomic and the cloth fabric breaths very well compared to the vinyl interior of the Accord, plus it does not get hot when left in the sun (unlike leather or vinyl). Illuminated console and having the steering wheel controls are a BIG bonus - easy to see the buttons and knobs very easily without hindering vision, even in the darkest nights. The AC is ICE cold, sometimes too cold, even when it's over 100F outside. I installed high-quality tints and that has made a HUGE difference with thermal control on the interior, whether sitting in parking lot in the hot sun, or driving for a long time during a sunny day - I highly recommend installing tints if they did not come with the car. The sound system is A-MAZING! Very good quality - booming bass, crisp mid's and high's. Only drawback is my LX model did not come with Bluetooth but I intended on installing an after-market head unit with that capability anyway so the stock radio is just fine to start off. Trunk space is amazing for the size of the car, I honestly expected it to be smaller than it is with how spacious the back seat is. Cup holders in the passanger doors are a cool addition but if you have something with a larger diameter than say a can of soda you won't be able to hold it there. The front cup holders are illuminated when the headlights are on, that's just looks cool :). The LED "eyebrow" lights above the headlights are VERY cool and add more class to an already classy car. Gas mileage is fantastic, I get well over 420 miles to a tank of gas (mostly highway driving). I can see why this is advertised as 'America's Import' - it's a sexy car with a lot of class. I definitely recommend this car to ANYONE. You won't be disappointed.
Purchased a new car
Uses car for Transporting family
Does recommend this car
---
People Who Viewed this Car Also Viewed
Select up to three models to compare with the 2013 Chrysler 200.
2014 Chevrolet Tahoe
Asking Price Range
$27,527–$47,663
Compare
2015 Cadillac CTS
Starting MSRP
$45,345–$69,340
Compare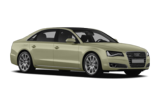 2012 Audi A8
Asking Price Range
$20,618–$57,206
Compare
2015 Toyota Camry
Starting MSRP
$22,970–$31,370
Compare
2015 Toyota Avalon
Starting MSRP
$32,285–$39,980
Compare
2015 Buick LaCrosse
Starting MSRP
$31,065–$40,500
Compare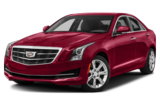 2016 Cadillac ATS
Starting MSRP
$33,215–$51,945
Compare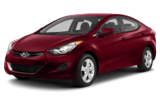 2013 Hyundai Elantra
Asking Price Range
$9,201–$16,185
Compare
Featured Services for this Chrysler 200