Average Ratings
---
18 out of 19 people recommended this car.
---
Incredible Vehicle
by tmartin63 from Plano, TX | July 3, 2014
Bought my 2011 300C a month ago - used with 18k miles. Panoramic sunroof, 5.7L, safetytech, alpine stereo, 20" rims, Gray on Black. The technology in this vehicle is incredible. The hemi is powerful and handling is good for a big car. And this IS a BIG CAR. In fact if my wife of 30+ yrs ever decides to throw me out, I have a comfortable place to sleep - LOL. I get 27 mpg highway with the hemi cylinder deactivation. That's at 80 mph. I bought this car because I wanted a large luxury 4-door with rear wheel drive and a V8. I paid $28k. I challenge anyone to find another car in this price range (Charger doesn't count - same car) that has/does all of this.
Purchased a new car
Uses car for Just getting around
Does recommend this car
---
Great Car
by s23h from Los Angeles | April 24, 2014
I bought one in 2006, and one 2011, and I will keep buying 300C because it has everything I want! It's very comfortable and roomy, luxurious and fully loaded!
Purchased a new car
Uses car for Transporting family
Does recommend this car
---
Terrific Ride, Elegant Feel, and Power to Spare
by Elixer from Washington, DC | December 12, 2012
Bought my 2011 Chrysler 300C used with 9,000 miles but in showroom condition. Exterior is blue pearl and black leather interior, and Goodyears on 20" factory wheels. Engine is the 5.7 liter hemi. The car has every option except AWD. To date, the car has had no problems. The Chrysler replaces my fully loaded, V-6, black 2006 Cadillac STS. The technology in the Chrysler is far superior to a 2011 Cadillac STS. The Garmin navigation is simple to use and the 8" screen is easy to read. The radio, CD, climate, navigation, and controls are integrated in the touch screen. You can even control the brightness of the display. The interior materials are better than Cadillac. The leather is softer, and I like the different textures of interior surfaces. Nothing feels like plastic. There is plenty of interior room for five people. The interior ambient lighting is functional and stylish, and the dashboard displays are easy to read. The computer controls are built into the steering wheel. I still cannot get over the amount of informaiton that is presented: tire pressure (all four tires shown at once), engine/oil/transmission temperatures, and even the number of hours on the engine (measured like a boat motor). The side mirrors give lane occupany signals and alarms when its unsafe to change lanes. The engine is a powerhouse. Dense city driving is averaging 13 miles a gallon, slightly better than a Bradley Armored Vehicle. On the interstate it's up to 24 mpg, not the 26 advertised. The hemi is not cheap to operate, but engine performance has been great so far. This is a big car, and it's not as agile as the Cadillac in parking garages. The 20" wheels look cool, and ride nice on the highway, but make interior parking difficult. The rear sunshade is useful especially at night when you have bright lights behind you. The rear foglights (red lenses) are nice, and I use them to signal to other drivers, like the 18 wheelers do. I suggest you check out the Chrysler 300c if you want a large car, top performance, and an arty look.
Purchased a new car
Uses car for Just getting around
Does recommend this car
---
a great automobile
by happy driver from Illinois | September 1, 2012
The Chrysler 300c is an exceptional car. One of the few left in this size, it is truly a luxury vehicle. Excellent ride, performance, thrilled with the gas mileage. Get compliments on it ALL the time. It is just a good-looking car. Cannot say enough about how happy I am with this purchase. Drove Mercury Grand Marquis (4 of them), went they were no longer being made, tried a Lincoln MKX. Not at all impressed with Lincoln, after only 5 months, traded for the 300c. Am completely satisified now.
Purchased a new car
Uses car for Just getting around
Does recommend this car
---
Nicest car I've ever owned
by Mopar Enthusiast from Ohio | July 2, 2012
I debated between a Chrysler 300 and a Jeep GC. I ended up going with the 300C AWD and I'm glad I did. This is by far the nicest car I've ever owned. In fact, it's the nicest car I've ever driven in. The Hemi has plenty of power yet it's smooth and quiet. The exterior styling is awesome and the interior is very luxurious and roomy. This car is a real pleasure to drive.
Purchased a new car
Uses car for Just getting around
Does recommend this car
---
Do NOT buy the 2011 300C
by Chris D from WV | May 21, 2012
I first purchased the 2011 300C in Oct 2011 for my birthday. The evening I purchased the car in was raining so I made an appointemt to come back to the dealership to looked over the car with the salesman. When I came back the next day we noted several problems with the car for the dealership to fix. 1)Both head lights had water in them. These are sealed beams and should not have any water in them at all (replaced). 2)The exterior mirrors, both driver and passenger side had water in the turn signals (replaced). 3)The trunk was having problems shutting after the salesman showed me the items in the trunk. 4)I also have had the trunk open up while I am driving on the interstate four (4) times. I have had two separate dealerships look at this problem for a total of four times and I was told that there was a technical service bulletin on this problem and the dealership preformed the fix action that was recommended from Chrysler. The trunk has opened again while on the interstate twice more and the dealership just disabled the interior trunk release (button) and the exterior button. So now I can only open the trunk using the FOB. 5)At 13,000 miles I started having warning indications from the digital dash board stating that I have lost ABS and Traction control along with ACC/FCW warnings and 6) the car would show a certain speed when using the cruise control but would actually be going much faster (later witnessed by the 2nd dealership's Master Mechanic). I called my local dealership where I purchased the car and they were clueless so I contact Chrysler directly and they told me to take it immediately into a dealership to troubleshoot. I took it to a different dealership and had to make 2 visits and then 3 weeks working on my car with the manufacture to troubleshoot the problem. They thought that it was a broken wire or a mouse chewed into the 7 miles of wire in the wiring harness. I was told after they had troushot it that there was some type of kit that Chrysler had made to rewire the electronics of the car in the trunk (due to stray current bleedover from other wires) and this was the third car in the entire fleet that this has happened to. The navigation system is out of date and does not show roads and speed limits correctly (still an issue). Now I see that there are even more issues with the car having two TBS and two recalls on the car; Engine And Engine Cooling Service Bulletin 320382, Visibility Service Bulletin 332439, Service Brakes/Air Recall 12V197000 Recall ID # 91560 and Electrical System Recall 12V197000 Recall ID # 91561. I have sent Chrysler a letter of intent for using the lemon law for the state of WV and it's been 4 weeks and no response. I called Mike at Chrysler tier 2, ph #855-525-5085 ext 4720254. Where he authorized 5 days out of the three weeks for a rental car while the dealership was working on my car. I listed everything that was wrong with the car and the multiple problems and still nothing. I even call Mike a month later to have a supervisor to speak to me and he would not do it. NOW I have even more issues with the collision detection system (sensor) failing along with the ABS/ESC which are huge safety issues that need fixed immediately. Do yourself a favor and look elsewhere when buying a car. This was the first Chrysler I have ever purchased and will NOT make that mistake ever again.
Purchased a new car
Uses car for Commuting
Does not recommend this car
---
Too new to have many complaints
by Karl from Maryland | March 6, 2012
The car is everything we wanted except we couldn't find it with ALL WHEEL DRIVE, so bought this 2011. The radio sound isn't the quality it should be, and the computor/Nav System seams to like disconnecting our cell phones.
Purchased a new car
Uses car for Commuting
Does recommend this car
---
Very Surprised!
by Robert7200 from Northern NJ | January 26, 2012
Purchased a White 2011 300C AWD Hemi V8 this month. The value for the price is amazing! This car has every possible option and creature comfort one can imagine including premium options such as adaptive cruise control, napa leather seats, all wheel drive, navagation, and way too many more to list here. The ride is extremely quite and stable. Handling is tight and positive and the look is awesome. Cannot get over the solid feel when driving this car. Looked at BMW, Mercedes, Lexus and Lincoln. The Chrysler 300C offers most every feature of these premium cars, but for $20-25K less! Very pleased with this purchase so far. It certainly appears that Chrysler got it right with the 2011 300C! Only 200 miles on the odometer just now. Will update again after we gain more driving exprience and put some additional miles on the car.
Purchased a new car
Uses car for Having fun
Does recommend this car
---
Exactly as advertised
by firsttime chrysler from Elko, NV | January 10, 2012
Test drove the 300c AWD locally and thought it was exactly what I wanted. As my local dealer would not meet my price I went to the neighboring state and found my car. titanium exterior black leather interior. The car is exactly as advertised, plenty of power lots of comfort and all the gadgets I wanted. Talk about passing power.
Purchased a new car
Uses car for Just getting around
Does recommend this car
---
Enjoyable and fun to drive
by Blackberry 300C from Glens Falls, NY | October 6, 2011
The 300C AWD 2011 is equiped with most of the features I wanted - adjustable seats that are heated and cooled, lumbar for driver and passenger, automatic lights, cruse control, auto high beam adjuster, nav system wih easy settings. It has satellight radio, ipod connection a good sound system and blue tooth tec. I added the safety package and am happy with its warning and backup features. My experience has been great driving and fun to be the driver. Recommend highly.
Purchased a new car
Uses car for Having fun
Does recommend this car
---
People Who Viewed this Car Also Viewed
Select up to three models to compare with the 2011 Chrysler 300C.
2014 Hyundai Equus
Asking Price Range
$25,737–$44,125
Compare
2015 Dodge Charger
Starting MSRP
$27,995–$62,295
Compare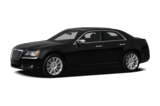 2012 Chrysler 300
Asking Price Range
$8,166–$28,302
Compare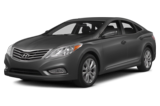 2014 Hyundai Azera
Asking Price Range
$14,443–$27,311
Compare
2012 Mercedes-Benz C-Class
Asking Price Range
$9,485–$32,597
Compare
2015 BMW 740
Starting MSRP
$74,000–$82,500
Compare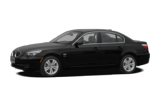 2010 BMW 535
Asking Price Range
$9,993–$21,877
Compare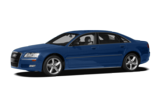 2009 Audi A8
Asking Price Range
$12,320–$30,240
Compare
Featured Services for this Chrysler 300C