Average Ratings
---
8 out of 9 people recommended this car.
---
Chrysler 300C number 2
by DAVE N from DEPTFORD NJ | May 3, 2014
I have owned a 2005 300C and now own a 2012 300C AWD. Both vehicles were ordered and built for me. The 05 was not built as well as the 12. The 12 is much quieter but smaller. The 05 had a continuous problem with the drivers window. At times when closing the window the window would close then go down halfway. A couple times I had to drive in the rain or cold because the window would not close The 12 has a molded plastic trunk wall where the 05 was cheap cardboard. The 12 came with the adaptive headlights, as part of the safety tech package. I wanted a safe car so I got the safety package and the AWD. I wish the system was not included. In the right wheel well there is a gray plastic control arm. I had the car about a year when the message center stated "SERVICE ADAPTIVE HEADLIGHT SYSTEM". I took the car back to the dealer. The service manager along with the mechanic showed me where the control arm was in the wheel well and showed me how to place the control arm back in position adding "" that is how it"s engineered.". Well, two months later the message came on again. I tried to put the control arm back in but I can"t get my hand far enough into he wheelwell . I will take the car back to the dealer again maybe next week and also get an oil change and 24000 mile maintenance. It seems like a lot of snow and rain knock the control arm out. I would think the engineers would have been aware of a potential problem with putting a control arm exposed in a wheelwell.. I mean the car is designed and assembled in Michigan and Canada.
Purchased a new car
Uses car for Commuting
Does recommend this car
---
xcaddydriver
by davydmx from Norristown, Pa. | November 3, 2013
I flat out love my 2012 300c I've had two charger srt8's 07 and 08 and a 06 RT charger they where ok but lacked refinement and had horrible interiors, so I purchased a 09 Cadillac sts-v, beautiful interior more refined than the chargers, and fast, but it had horrible gas mileage and worst reliability. So I test drove a 2012 300c this car is great, its fast and very REFINED it has a creamy ride and at 80mph it fills like your doing 30. I love the infotainment center I love everything about my new 300c and at 70mph it gets 28 mpg!!!!!!! this is the best car I have ever owned hands down.
Purchased a new car
Uses car for Transporting family
Does recommend this car
---
Amazed
by Dolphbear from Henderson, Nevada | September 5, 2013
I bought a used 300C with the 5.7 liter engine. It should be noted that I used to have a 2004 Ram 1500 Sport witht the same sized engine. I was hesistant after I bought the vehicle because of the milage on the highway of my pickup. Also being a performance freak I was not going to buy any itty bitty V-6 in a car this large. Here is my surprise over the Labor Day weekend I drove from Las Vegas to just north of Salt Lake City. Utah has a very liberal speed limit and I average 77 mph going up and back. My car average at just over 31.85 miles per gallon. I actually drove from Vegas to Ogden, Utah on one tank. Granted I sweated that last 45 miles. Great car now if they can just fix the glitch with the cruise I would be very happy.
Purchased a new car
Uses car for Commuting
Does recommend this car
---
upgrade
by dallas mac from Dallas , TX | February 14, 2013
i started out looking to buy a 2013 chrysler 300s but really didn't like the interior. i end up buying a 2012 chrylser 300c loaded for the same price
Purchased a new car
Uses car for Commuting
Does recommend this car
---
In the shop 3 times so far
by Longcommuter from Wichita, KS | November 26, 2012
At 500 miles the power steering went out while parking in the garage and it wouldn't start. They said it was a loose battery cable. At 1500 miles the power steering went out while going down the road at 70. Good thing I grew up on a farm and know how to steer big heavy vehicles without power steering. They had the car a week and replaced the power steering module (pump?). At 2500 miles the power steeering went out at Lowe's and I had to drive it across town but it was worth it to pull into the service bay and leave it running with no power steering and all the idiot lights on. And when they turned it off it wouldn't start. That reminds me that there is no voltage guage on this car so no way to tell if it is charging or discharging. Now they say they have the problem fixed by replacing an electric connection. The next day it would not start because they forgot to charge the battery after the work was done. And the tires were low and the car filthy from them leaving it outside. Not once have they washed it after their service. If this problem happens one more time I will be filing a lemon law claim. My other gripes are with the keyless ignition and keyless locks as the fob does not transmit very quickly or very far. The gas mileage is exactly 25 on the highway as promised but in town or against the wind it is in the mid teens. I wish the car had better aerodynamics and a windy day makes it hard to drive even with it's size and weight. The pros are the firm yet supple ride and interior quietness even with the 20's and I'm glad I got them so it would come with the touring suspension instead of the comfort one. The touchscreen, GPS, and standard stereo are fine but I wish I had the Beats. The panoramic sunroof is not worth the money as far as I think but it looks cool. I bought this car because it's the largest and heaviest which I need for a 400 mile commute. Because of the $8,000 discount I took the hemi and 5 speed but wish I would have waited for the 2013 model with the 3.6 and 8 speed. Maybe I'll get one soon if this one is bought back with the lemon law!
Purchased a new car
Uses car for Commuting
Does not recommend this car
---
300c
by rocky from homosassa, florida | August 28, 2012
i purchased a 2012 300c loaded, took it on a 2400 mile trip the car got 27mpg it ran flawless my 3rd
Purchased a new car
Uses car for Just getting around
Does recommend this car
---
chrysler 300c
by dedicated chrysler buyer from chicago, illinois | August 28, 2012
The Chrysler 300C has the interior luxury you would expect with a very comfortable ride, and the muscle power of a hemi to give you the exceleration you need. The AWD 300C handles extremely well in all kinds of situations you might find yourself while driving. The safety features like blind spot recognition, back up camera, and the many air bags gives you the confidence to know you are driving a great vehicle. The adaptive cruise control is a great feature to have when traveling along the highway. Using this feature on a long road trip makes the trip more enjoyable. You can select your speed and 3 distance setting, with this featuretThe car practically drives itself by keeping a safe speed and selected distance from the car in front.
Purchased a new car
Uses car for Just getting around
Does recommend this car
---
Awesome!
by Former BMW / Lexus Owner from Phoenix, AZ | August 6, 2012
Sold my Lexus LS for this car. Handling and ride is better, Harmon Kardon Sound system blows away the Levinson. Seats are more comfortable especially the ventilation. Performance is simply awesome!. I also had a BMW 540 sport and this car is better than that too. I can't see why anyone would spend 40 grand more for a LS460 or BMW 550.
Purchased a new car
Uses car for Commuting
Does recommend this car
---
HappyHemi8Driver
by HappyHemi8Family from Palm Beach, Fl | December 31, 2011
Over the past 18 months, the family has purchased an all new 2011 Hemi V8 Dodge Durango (my work vehicle), '11 Hemi V8 Jeep Grand Cherokee Overland Sumit (my wife's SUV) and just three weeks ago, a bright silver 2012 Chrysler 300C AWD (our family sedan) with a standard Hemi V8, black leather interior and real wood trim. The 2012 Chrysler 300C has a very smooth, quiet ride. Handling is remarkable for such a large ulta luxurious sedan. The All-Wheel-Drive system is as good as that of our Jeep and Durango SUVs and the Range Rover we traded in from the Chrysler. Fit, finish, quality and reliability are the best I have experienced after years of driving German vehicles, two Range Rovers and a couple of British Saloons and the slew of '12 cars we test drove recently. For just above $40,000, you get a wealth of features found in cars costing double or more, including: dual pane panorama sunroof, heated steering wheel, dual climiate contols, temperature regulated cup holders and heated front and rear seats, with cooling feature for each occupant. The navigation, entertainment and information center controls are Mercedes-like, yet even easier to manipulate while keeping your eyes on the road. The voice activation works like a charm. Chrysler's "navi" and "info-tainment" screen (as coined by the auto industry) is the largest of any car I am aware of and much easier to operate than Ford Motor Company's "MY-FORD" system. An ace in the hole for Chrysler-Jeep, Dodge-Ram and Fiat. Everything is simple to use and easy to lean. Thus, no compaints whatsoever! Same is true for our new Dodge Durango and JGC, as well.
Purchased a new car
Uses car for Transporting family
Does recommend this car
---
People Who Viewed this Car Also Viewed
Select up to three models to compare with the 2012 Chrysler 300C.
2015 BMW 535
Starting MSRP
$55,600–$57,900
Compare
2014 Lincoln MKT
Asking Price Range
$16,506–$41,686
Compare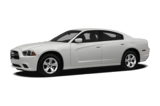 2011 Dodge Charger
Asking Price Range
$9,006–$25,950
Compare
2013 Chrysler 300
Asking Price Range
$12,525–$27,473
Compare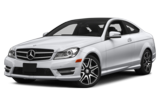 2015 Mercedes-Benz C-Class
Starting MSRP
$38,400–$71,900
Compare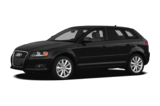 2012 Audi A3
Asking Price Range
$11,596–$23,048
Compare
Featured Services for this Chrysler 300C