Average Ratings
---
10 out of 11 people recommended this car.
---
2014 300C Very Comfortable
by skoggies60 from Chicago, IL | August 10, 2015
Recently purchased a used 2014 300C AWD with the 5.7 V8, all the bells and whistles including the Beats system. I also own a 2003 Audi A8 L and a 2004 Lexus LS 430 for reference. I've put about 1000 miles on it in the first two weeks of ownership and I really, really like this car for the highway. It's a very nice cross in ride style between the firmness of the Audi and the quiet smooth ride of the Lexus. The V8 has plenty of jump, actually saved my bacon today on a Chicago area expressway, had to jump out from behind a stalled car on I90 with traffic coming up very fast, needless to say I got to well above the posted speed limit in a matter of a few seconds. The tech features so far have been great, it's my first car with adaptive cruise control, wow, what a great feature, also the blind spot monitors are also very nice to have. I had this car as a rental in the Rockies last year, which is what turned my opinion of Chrysler around. The only drawback to me was the headlamp lighting, the standard halogen projectors just weren't cutting it on those very dark mountain roads. The light group with the adaptive HIDs and intelligent high beams is a far superior solution. Had a real chance to work those out over the weekend with back country driving in WI and it was great. Unfortunately for first time buyers the depreciation rate on these has been pretty high so their trade in values have suffered but as a used car buyer the value ranks as extremely high. Test drive one, they're not for everyone but if you like the ride, style and the fit, it's a fantastic choice.
Purchased a new car
Uses car for Commuting
Does recommend this car
---
2014 300c V-6, 8 Speed
by Mike from Anderson, IN | June 13, 2015
Bought this vehicle November 2014 because it is the only full size auto. The ride is excellent and with all the options there is nothing else we needed. All warning sensors; right, left, rear and front help with situational awareness. While on cruise the vehicle controls speed without touching anything and then moving left increases speed to pass safely. Also a vehicle pulled out in front of us and this vehicle immediately came to a stop avoiding a crash. Seats, steering wheel automatically turn on for summer cooling or winter warming without driver/passenger interactions. We now have 15,000 miles on this car and it has met all our expectations. Dealership has been very good to work with and seem to be knowledgeable.
Purchased a new car
Uses car for Transporting family
Does recommend this car
---
The Worse dealership
by Bin from | March 27, 2015
I call them to ask about the 2014 Chrysler 300C and the lady transport me to the sell man and he just say come to see us over and over I told him I want to ask you just one question and he ignore me and say come to see us and closed the phone while i'm talking with him!!!!! THERE ARE NO RESPECT FOR THE CUSTOMER !!!
Purchased a new car
Uses car for N/A
Does not recommend this car
---
Best In Class
by '14 CHRYLER 300S from Menlo Park, Ca | March 9, 2015
I drive over 120 miles per day and wanted a comfortable large car that would also have good gas mileage and cost no more than 30k out the door. After reading reviews and deciding what I liked (personal taste regarding how the cars looked), I focused on researching the following. 1) Chevy Impala 2) Chrysler 300 and 3) Ford Taurus. I test drove all 3 and chose the Chrysler 300s with the Impala as a close second. Main reason was the gas mileage and price with options. The exterior and interior of the 300 was also the most appealing to me. The car also has character, a presence that others don't. After driving it for a month, I now have 3300 miles on it. I am impressed with avg. mpg. at 29-31 in mixed driving. Other great pros'..Bluetooth, Beats stereo, rear camera, comfortable heated seats, smooth ride..can't say enough about it..
Purchased a new car
Uses car for Commuting
Does recommend this car
---
2014 300C V-6, 8 Speed
by repeat chrysler 300 buyer from Dallas, TX | December 18, 2014
I have been driving my new 2014 300C for over a month and find the improvements from my 2010 300 to be better than expected. Better ride quality, better fuel economy, more power, and higher quality interior finish. I bought the 300 C with the V6 and really enjoy the heated/vented seats, NAV, better audio, cool/heated drink holder, 20" wheels, and heated steering wheel. The V-6 has better power and the 8-speed transmission is very smooth. The car handles better(touring suspension) and the ride quality is better than the previous 2010 model. I look forward to another 5-6 years in the car.
Purchased a new car
Uses car for Work
Does recommend this car
---
Chrysler 300
by carlvr from Boston MA | September 5, 2014
This is my 3rd 300 and I love it. my first was a 2006, then a 2013 that got ruined in a flash flood, and now my 2014 black beauty. the ride is quiet and smooth. even the acceleration with a V6 is great. It has more options than you can imagine from the heated and cooled cupholders - yes cupholders - to the panaramic sunroof, rear window shade, and heated steering wheel (which I love in the winter when I forget my gloves!) The blindspot detector and front sensor detector take some getting used to but make driving so much easier. I love the roominess and the pure class that the interior has. Here is to hoping they keep this design for years to come!
Purchased a new car
Uses car for Just getting around
Does recommend this car
---
Classy and yet sharp-I get loads of complements!
by Sport vs. luxury from Monticello, Ill | August 9, 2014
Has surprising amount of zip for a V-6. Lots of light coming in from double sky light. Very roomy with a smooth ride. Bill Abbott's in Monticello, ILL worked very hard for me to come up with a car with all my preferences. They are easy to work with and found me my dream car in one day!
Purchased a new car
Uses car for Just getting around
Does recommend this car
---
Not bad, could be better
by Vak from Philly | July 11, 2014
Very nice car. I traded in a 2011 Buick Lacrosse for this and they are day and night. The ride and qiuet of the 300C is better than the Lacrappe. Only problem is my cell phone which is compatable with the Uconnect keeps un-pairing which is getting annoying. It's not my phone, it's the Uconnect software. Other than that this is a great long road cruiser and handles the city streets with little effort. Trunk could be a little wider.
Purchased a new car
Uses car for Commuting
Does recommend this car
---
The 300c keeps on getting better!
by Mopar raised from Honolulu, Hawaii | July 4, 2014
Excellent balance of beauty, comfort, and raw Hemi power. Previously owned the first generation 2005 300c and the revised 2014 300c only gets better. Only regret is Chrysler's new 8 speed automatic was not available yet.
Purchased a new car
Uses car for Commuting
Does recommend this car
---
2014 Chrysler 300C
by Steve from MA from MA | December 31, 2013
I love this car! I have the AWD and it is great. When AWD is not engaged I love the feel of a rear wheel drive car. Just feels more powerful to me (and that is with the 8 speed, automatic V6 - I am sure the V8 must be crazy. The exterior looks awesome and the interior is well laid out and very comfortable. The only negative, if you want to call it that, is getting used to the electronic shifter (not a big deal but take getting used to). Navigation and entertainment controls are very intuitive. I love the heated steering wheel, heated front and back seats, and heated (or cooled) cup holders for the NE winters. Also love the moon roof that lets in plenty of light. This car has looks like it has some attitude and backs it up with its performance.
Purchased a new car
Uses car for Commuting
Does recommend this car
---
People Who Viewed this Car Also Viewed
Select up to three models to compare with the 2014 Chrysler 300C.
2014 Chrysler 300
Asking Price Range
$15,761–$27,753
Compare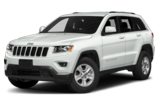 2014 Jeep Grand Cherokee
Asking Price Range
$18,681–$39,033
Compare
2016 Dodge Charger
Starting MSRP
$27,995–$65,945
Compare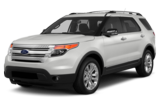 2015 Ford Explorer
Starting MSRP
$30,700–$43,100
Compare
2013 BMW 740
Asking Price Range
$30,328–$47,424
Compare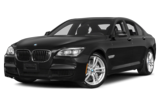 2014 BMW 750
Asking Price Range
$39,899–$69,991
Compare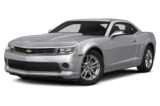 2015 Chevrolet Camaro
Starting MSRP
$23,705–$72,305
Compare
2014 Cadillac CTS
Asking Price Range
$20,577–$46,957
Compare
2017 Chevrolet Impala
Starting MSRP
$27,300–$35,645
Compare
Featured Services for this Chrysler 300C