Average Ratings
---
13 out of 19 people recommended this car.
---
Roll the dice and hope you get lucky
by Kurk81 from Battle Ground, IN | May 24, 2016
I know people who have Cruisers and are delighted with them. Low maintenance, nice style. However, my experience with mine is also shared with other Cruiser owners I've talked to: Walk away slowly and don't turn around. Once you start experiencing electrical problems, the car can not be fixed although a Chrysler dealer might start by telling you that they've never heard of such a problem (lie) and that it obviously needs a new $1200 computer (doesn't help one bit). The problem seems to be a shoddy wiring system -prone to shorts- and an over-sensitive computer system that shuts the car off if it detects a short (which it will regularly, usually while you're driving down the freeway). If you get a good one, the only problem is the very poor gas mileage. If you get a bad one, you have a very unreliable car that can't be fixed.
Purchased a new car
Uses car for Transporting family
Does not recommend this car
---
Great Car
by PT Baby from Hammond Indiana | January 21, 2016
We bought This Pt Crusier from Omni Auto xales in Whiting Indiana. The staff was great, very personable,helped with everything,really took care of us . Very Happy1 Would recomend this dealer to anyone who is looking for a great car!!! Thanks to Pablo and Bob for all their help. David and Michele Wasson
Purchased a new car
Uses car for Work
Does recommend this car
---
Great Car
by Mr PT from NH | November 3, 2013
Great little car cheap to run. This car is good on gas and parts if it needs something are also cheap but I think its a great little car.
Purchased a new car
Uses car for Commuting
Does recommend this car
---
Snappiest Car on the Road
by PT LOVER from Minnneapolis, Mn | July 27, 2013
I bought a 2003 PT Cruiser Base new and put 210,000 miles on it and loved every mile...granted I had to put some money into to keep it running smoothly...but nothing that normal wear and tear did not dictate....I just sold the PT and bought another higher end car but missed my PT so much went out and bought a 2008 yesterday for a second run around car....and love it also! Only had it a day...but think it will be as fun and reliable as the last....now I am looking for a low mileage convertible PT....sigh...sure wish they still made this snappy little car!
Purchased a new car
Uses car for Just getting around
Does recommend this car
---
dont buy this car worst car ever
by jack hin from newoleans,la | February 20, 2013
dont buy this car. It is a rip of.for.the.price this car my car had all kind if problems to pthe oiunt where tge deremind.me.of.my old.pt.crusier it had the same.kind.of.pro.as.this one to.one day finally cluncked.out . I would.not.buy.this car.it has been seviced to many times.wich mean its.about to.break. A computer had to be replaced and a.timing belt. Its clear to.to a owner was taking care of it but most lkey it just a.pt crusier because a co worker car also had all.kinds.of electrical probems. This car do not seem like a car.u should want to buy especialy if u r going to.have to put mone itno tieds and more.thing once.u buy it..please.dont.buy this.car..
Purchased a new car
Uses car for Transporting family
Does not recommend this car
---
Good Value For the Money
by Dave from Los Angeles | December 17, 2012
First, the PT Cruiser is not an economy car. Just because it is a 'small' car, don't think you will get 22 mpg city, 30 mpg highway. I get 18 mpg city, 24 mpg highway, average 19.5 overall. Think of it as a small SUV, with seats that fold down or pop out, you can carry as much as a big SUV, including a mountain bike, with the front tire still on. Try to do that in Honda Fit. I bought a 2008 loaded Turbo in 2012 with 34,000 miles for $9800. Dealers want $15,000 to $16,000 for a used Honda Fit or Nissan Versa, with less power, ugly styling, cheaper interior materials. No, I dont get 24 mpg average. But the $5,000 I saved will buy a heck of a lot of gas.
Purchased a new car
Uses car for Commuting
Does recommend this car
---
pt cruisers
by peanut gallery from sonoma, ca | June 27, 2012
what a loser piece of junk of a car... do not buy this accident waiting to happen. I have had to replace the windshield twice, the spoiler in the front is useless. the mileage is horrible, it isnt comfortable front or back at all.
Purchased a new car
Uses car for Just getting around
Does not recommend this car
---
pt cruiser
by sandhammaren05 from Houston, Tx | January 5, 2012
Three years ago we bought a 2008 PT Cruiser from a close friend who makes a living buying wrecks at auction and rebuilding them. The car had 12000 miles, now has 49000. It's the most comfortable touring car I've ever driven (compared with VW, BMW, Ford Contour, various vans, and Opel Vectra (in Germany)). I really like not having to squat to sit down, there is enormous leg room fore and aft, and even the back seat is comfortable. We drove 4000 miles, W. Tx., N.M., Az., Col., Christmas 2010, and I was never tired. The car handles like a sports car, has excellent suspension and does not oversteer or understeer. The gas mileage is awful, 19 mpg towing a small boat, 23.5 mpg cruising on an interstate at 80-90 mph. I've even hauled 15-25 hp outboards back to Tx. from Ky., weighing 77-120 lb., in the hatchback trunk. And there was still room for baggage. You pack vertically instead of horizontally. Best touring and towing car I ever drove, hands down. Also, the car cost $8000 and the only sign of the wreck is that the left rear door closes a bit hard. Unfortunately, the side mirrors must be adjusted manually.
Purchased a new car
Uses car for Commuting
Does recommend this car
---
did i buy a lemon? or are all cruisers like this?
by jswade from memphis, tn | May 21, 2011
in 2009 i bought a used 2008 pt cruiser that had about 48000 miles already on it. within 6 months it started overheating. got that fixed for about $700. then within a year after that it started overheating AGAIN. another $1500 to realize that this "SUV" has a dodge neon engine. thanks for letting me know that quality is not #1 here. next time, i'm getting a toyota.
Purchased a new car
Uses car for Transporting family
Does not recommend this car
---
Looks Great, Feels Great!
by (InsertNicknameHere) from Ohio | May 21, 2011
I bought a Used PT Cruiser Touring Edition (Non-Turbo) about a week ago and traded in my 2005 Chevy Cobalt. My PT Cruiser has 48,000 miles on it. First of all, I should say that this car offers a generous amount of space for both driver and passenger, unless you're sitting in the middle of the rear seats. I'm 6'3", 230lbs. and have no problems with getting in or out of this vehicle, having poor legroom, or anything of that nature. This car handles excellently on the open road and accelerates well-enough to make it down the entrance ramp and get you on the highway at appropriate speed with no problems. I read a previous review where it was mentioned that they have difficulty accelerating their PT Cruiser uphill and maintaining speed, however, this (Ohio Valley) is quite a hilly area and I will report that I have not experienced that problem. This automobile rides quite smoothly and barely notices potholes. In fact, the only negative aspect of this vehicle with respect to performance is the turning radius. I have found that it can be difficult to pull into (and even moreso back out of) tight parking spots. That's an issue that can very easily be avoided where I live, but at the same time, I would not recommend this car to someone in a major city unless they are really good at parking to begin with. The exterior styling is a throwback to cars of the 30's-50's. I have heard many say that it looks like a, "Gangster," or, "Mobster," car. The only thing I can really say about the exterior styling is that I love it. I could go into detail, but it would be pointless because: 1.) Taste in design is purely subjective, and 2.) You can find any number of pictures of them on-line and make your own decision. The interior design is very classy, clearly modeled to look like a luxury vehicle. If I could give the interior design four-and-a-half stars, I would. My only objection to the interior design is that it is very difficult to get to the button for your read-out on the left: (1.) Temperature/Direction/Radio Function-Station-CD Track 2.) Miles per Gallon 3.) Distance-to-Empty 4.) Elapsed Trip Time) while the car is in motion. The read-outs on the right are a bit easier (Odometer, Trip Distances, etc.) are a little more accessible. I do not warrant this minor nuisance as being worthy of subtracting an entire star, though. I have nothing else to say about the interior design, again, I love it, but pictures are easy enough to find. I consider this automobile great value for the money, given both the Used Car valuations that can be found on this site as well as the MSRP's at the time the automobile came out. Regardless of whether or not someone appreciates this car's exterior appearance, I doubt if there are very many people at all that do not consider the automobile unique. Furthermore, I think that the cargo space is more than sufficient, and the extra shelf that comes with the automobile makes it very convenient for loading breakable/smashable groceries separate from non-breakable groceries without having to clog up your seating area. There are many who complain about the fuel economy of this automobile, but I find these complaints rather odd. Information concerning the EPA's Estimated Fuel Economy 19-City 24-Highway is readily attainable, so nobody should be surprised when this vehicle does not give them the gas mileage that many others would. I reset my MPG's monitor when I drove it off of the lot, and after one week and 300 miles (even split between city/highway) I'm cruising along at 23.4 MPG's. That's a far cry from the 29.8MPG's (Combined) in my Cobalt, but I knew that was coming. Why does everyone act so surprised? I'm giving reliability an assumption-based five stars, I'll either update this review or post a new one if the situation changes. Again, I've only had it for a week. Overall, if you're an individual that's looking for a unique-looking, comfortable vehicle at a reasonable price that includes many of the frills one can expect to find in a luxury automobile, then the Chrysler PT Cruiser may be the automobile for you. I would not recommend this vehicle to anyone that is greatly concerned with MPG's or saving money on gas (That won't happen), and I would not recommend it to anyone living in a big city because this thing would be a nightmare to park in a tight, but crowded, area.
Purchased a new car
Uses car for Commuting
Does recommend this car
---
People Who Viewed this Car Also Viewed
Select up to three models to compare with the 2008 Chrysler PT Cruiser.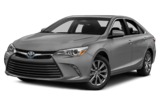 2016 Toyota Camry Hybrid
Starting MSRP
$26,790–$30,140
Compare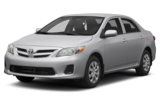 2013 Toyota Corolla
Asking Price Range
$9,890–$16,486
Compare
2015 Hyundai Elantra
Starting MSRP
$17,250–$21,700
Compare
2016 Toyota Land Cruiser
Starting MSRP
$83,825–$83,825
Compare
2006 Mercury Milan
Asking Price Range
$2,710–$9,326
Compare
Featured Services for this Chrysler PT Cruiser