Average Ratings
---
11 out of 13 people recommended this car.
---
If you want an American Mini-Van
by surprised from Detroit, MI | March 15, 2013
I have had this car since 2010 - bought it used, with less than 25,000 miles. Can't beat the features - dual DVD player, leather seats, seat warmers!!!! (didn't want it initially but now will HAVE to have it in any future cars), great radio, nice mood lighting (the kids LOVE it), rear viewing camera!!!!! and LOVE the under floor storage. BUT.....the gas milage SUCKS!!!!!!!!!! BIG TIME!!!!! 19mpg/city & 27mpg/hwy my butt!!!! More like 15mpg/city and 19mpg/hwy - and that's with doing the speed limit!!!!! Drivability - poor - it turns on a satellite dish! (cuts turns like a semi-truck), HORRIBLE pick up -> 0-60mph in 15secs! My former 2001 Pontiac Montana mini-van had way better pick up! The transmission slips in first-> A LOT! The interior is noisy....like you think a door or window is open when it's not! Wish it had an 8 seat option (we have a big family and now have to take 2 cars instead of one), Would have been nice if there were storage compartments in the very rear seat to store the additional head phones sets for the DVD (built in storage is only for 2 head sets); lastly, would prefer for the cup holders to be ROUND and not square (not sure why the designers thought square cups were more common than round ones?). Above anything else.......this car would be unbelievably AWESOME if it had better GAS MILEAGE!!!!!!! and better PICK UP!!! I'm just looking for an improvement of 7-10mpg more to match the gas milage I had in my 2001 PONTIAC MONTANA!!!! (can't believe that my previous car-9yrs ago->had better gas milage! ->19-20mpg/city and 27-31mpg/hwy). All-in-all, I am please with my purchase of the last and ONLY american made mini-van available.........if it weren't for all the family members I have that worked at the big 3 - I would have bought a foreign mini-van. Something for the Chrysler brand to chew on....
Purchased a new car
Uses car for Just getting around
Does recommend this car
---
the one I have been waiting for
by best grandma ever from elkville, Il. | March 8, 2013
Bill Manis helped us to find a vehicle that fits all of our needs. It is the one I have been waiting for. It allows us the room and comfort we desire. Bill went out of his way to make sure we were happy with our purchase. We highly recommend Bill Manis to anyone needing a vehicle new or used.
Purchased a new car
Uses car for Transporting family
Does recommend this car
---
Frustrated
by Minivan Frustration from Indiana | April 27, 2012
Bought my 2009 T&C used in 2010. Have had to replace tires, brakes, and fuel system parts. Most frustrating is that it uses 1 quart of oil every 1,000 miles and Chrysler says that is normal. Everyone else I've talked to has said No way that much oil consumption is normal in such a new vehicle. I'm just now at 60,000 miles and you would think it was much older. The only things I like about it are the perks like the dual DVD, heated seats, adjustable accelerator, and similar features.
Purchased a new car
Uses car for Just getting around
Does not recommend this car
---
A very good Vehicle for Family
by Don from Indiana | April 9, 2012
This is such a nice family car for comfort!! I would say this vehicle is very comfortable for trips as the seats have good design and support kIDNEYS !!and the long wheel base makes the ride just tops!!
Purchased a new car
Uses car for Just getting around
Does recommend this car
---
ordinary consumer
by ordinary consumer from Watertown, NY | October 11, 2011
We bought a used 2008 Chrysler T&C Touring 5 months ago with 28,000 miles. It has many options that are really nice. Over all I like the car but there are issues. Gas mileage is less than expected (17 general driving - 20.5 highway) I expected 3 MPG better than that. Also the drivers seat back has a protrusion (bump) (is not the lumbar feature) in the right center that is very uncomfotable but of course the dealer says they can't feel it and refuses to fix it. The middle row and back seats have way too much angle so you sit way down and your knees are high. Had to replace the battery after only 3 years and 33,000 miles ("not covered" so I had to pay $92 for it). Had to replace both left and right rear turn signal bulbs at 31,000 miles, again "not covered" so I had to pay for it. The warranty is very, very poor because Chrysler cuts it off for all but the original buyer. How passe' is that??!!
Purchased a new car
Uses car for Just getting around
Does recommend this car
---
Very happy with this van
by Van man from Buffalo, ny | August 20, 2010
We had an 06 Freestar that we were happy with but it was totaled 2 days before Christmas this past year ('09) We were a one car family so we were rushed to find a vehicle. We went to another manufacturer first but they no longer do minivans, then decided on something economical or SUV. For the money we could not make it work so we started looking at used vans as they generally dont hold their value well. I was hestant on the Town and Country. I drove it, it was nice, my wife liked it and we needed to get a deal done so we jumped on it. After driving it for a month I was in love with it, a minivan!?!?! The ride is outstanding the vehicle size. The interior incredible comfortable, and spacious with lots of neat little features. The kids love the swivel and go seats and the fact that the middle captains chairs adjust forward and back. Performance and handling is way better than the freestar was. Handles like a minivan, but maybe a little better. quieter and smoother on the road, smooth acceleration and shifting. The one we bought (used) has a lot of nice bells and whistles. The back up camera is a nice feature, the in dash entertainment system, DVD (w/fold down screen in back) 40 GB hard drive for music and pictures, sat radio all great things The best thing was we just took a 1000 mile drive to KC for baseball games with 4 adults my 10 yr old son and his friend. The A/V jack and 110 plug allowed the kids to play Playstation on the screen. This kept them happy for the 19hrs on the way there and the 19hrs on the way back. GREAT FEATURE!! Cargo is not a problem with this van. Not only do you have ample space behind the back seat, but the well in the floor where the back seat folds down in to is deeper and wider than the freestar. I coach baseball and I will have 3 camping chairs, team equpiment, sons baseball bag, two five gallon buckets with balls, and misc stuff, stuffed in to the back. The best example of the space is the KC trip. We were on the road for six days with 4 adults and the 2 kids and my cousins wife does not pack light. We also had 3 small coolers in the van for drinks and snacks. the playstation of course and we were all pretty comfortable. Because dont forget with "Stow-n-go" you also have a TON of storage right under the feet of the middle passengers. We were able to add cargo on the way back because of souveneirs and stuff. I really do like this vehicle. The only two negatives in my eyes is fuel economy. I believe it rates at 17 and 24. You are lucky to get 17 out of it, and in the winter you dont even come close. I will say out of the 2300 miles we put on it for the trip I did get 24 out of one tank, but for the most part it was 20 to 22 with me pushing it pretty hard. The other negative is the absolutely stingy Chrysler waranty.
Purchased a new car
Uses car for Transporting family
Does recommend this car
---
Best and I mean BEST minivan!
by Can't believe I LOVE my minivan! from South Florida | July 28, 2010
I absolutely LOVE this minivan. I'm so glad that I didn't listen to some of my friends when they said not to get a chrysler because this car is the BEST! It has every possible feature available and even things I would never have thought of! I have the built in booster seats which have enabled me to keep my 9 year old still in a booster without her whining! The satellite TV is fantastic and the fact that there are 2 tvs that can play different things is great. I use the hidden floor storage ALL the time and neither of the other minivans offer that!! This is the best bang for the buck! OH yeah.. this minivan gets 25 mpg on the highway!! NO JOKE!! We go on a summer road trip every year and that is my gas mileage with the car loaded up and the a/c on! I have had this car for 18 months already and I will be keeping it for a long long time! If you are hesitant about getting this car don't be! You won't be sorry!
Purchased a new car
Uses car for Transporting family
Does recommend this car
---
Good value for the features - the kids love it!
by Driving Mom of 3 under 6 from Calgary, AB | January 26, 2010
Besides all the driving to and from schools, rec. activities, appts, groceries, etc, we like to do a lot of road trips. We have had it only for 6 months, almost 5000km, not a lot yet so I can't swear for its reliability, but so far so good; Very comfortable, if you are not, you can adjust almost anything. I used to drive an SUV and a compact,so now I find the minivan bulky and difficult to handle, but this one has many parking asistance features (backing camera, sensors, flashlights). It's a good deal, considering that for the price you can get in a minivan all the commodities a luxury vehicle has: captain seats, crome, wood and leather looks, GPS, MP3, 2 DVD players, 3 screens, 3 remote controlled doors, motorized folding seats, the table, to mention our favorites. we took it to the Rockies fully loaded and it did very good, but for the winter, we had to get winter tires to improve the stability. I just hope the overall quality is better than most people say, but for now, what we have enjoyed has been worthy.
Purchased a new car
Uses car for Transporting family
Does recommend this car
---
Most pleasurable luxujry van yet!
by Loya lChrysler Fan from Bellville, Ohio | January 8, 2010
This is my 5th Town & Country Limited. They just keep getting better. We are amazed of the improvement in the ride and handling over our 2005..Really enjoy the six speed transmission as well as the more responsive bigger engine...Just made a very pleasurable drive to Florida and was well pleased with the gas mileage!
Purchased a new car
Uses car for Transporting family
Does recommend this car
---
No Go ! ! ! 3 weeks old and Tranny is OUT ! ! !
by Lost That Fuzzy Feeling from Southwestern PA | July 10, 2009
I just purchased one less that one month ago, the touring model. this week, 3 days ago the transmission went out and that's not the worst of it, it was like pulling teeth to get my dealer to help me out, they are from Waynesburg, PA. They were going to pay the extra towing to get to them after a long argument, and the when it came down to it they reneged on the deal when the Chrysler help line checked with them to verify. Anyway it is now at the closest dealer to the break down and they will not even look at it till next week and stated that it will most likely take a week and a half to have repaired. At this point I don't even care if they ever fix it, I am now in the midst of a battle for replacement because the darn thing is still brand new (less than three weeks old) Thanks for listening... & good luck to all!
Purchased a new car
Uses car for Commuting
Does not recommend this car
---
People Who Viewed this Car Also Viewed
Select up to three models to compare with the 2009 Chrysler Town & Country.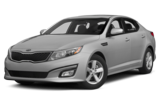 2014 Kia Optima
Asking Price Range
$10,456–$22,440
Compare
2008 Audi A6
Asking Price Range
$7,200–$17,468
Compare
2009 Honda Odyssey
Asking Price Range
$7,331–$16,875
Compare
2011 Cadillac STS
Asking Price Range
$11,614–$22,230
Compare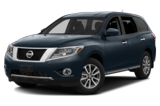 2015 Nissan Pathfinder
Starting MSRP
$29,780–$43,250
Compare
2014 Hyundai Elantra GT
Asking Price Range
$10,484–$17,352
Compare
2005 Honda Accord
Asking Price Range
$3,197–$9,765
Compare
2014 Dodge Grand Caravan
Asking Price Range
$10,299–$23,783
Compare
2012 Nissan Altima
Asking Price Range
$7,526–$16,070
Compare
Featured Services for this Chrysler Town & Country