Average Ratings
---
39 out of 50 people recommended this car.
---
You get what you pay for - truth
by Champ85 from Bridgeton, NJ | October 17, 2015
The car looks good - catches a lot of eyes (I have blacktop edition). Quality of this car is ridiculous. Coming from a 2003 Nissan Maxima, it's truly unbelievable in even trying to compare the 2 cars. I've had my avenger for 2 years so far - worst brakes I've ever experienced on a vehicle. Interior plastics are starting to come loose. Starter of the vehicle is unreliable - frequent weak turnovers. Annoying rattle/tapping noise whenever brakes are applied at idle. You can actually see the hood of the car vibrate while driving down the road. All in all, I feel that you truly get what you pay for. Buyers beware
Purchased a new car
Uses car for Commuting
Does not recommend this car
---
Happy I own Avenger
by Car cry baby from | September 27, 2015
Hemorrhaged money to my 03 Buick Rendezvous, Broke down on a regular basis. LOVE MY AVENGER..! I have a worry free warranty, 5 years 100 k left on it., also have a 90 day Bumper to Bumper.
Purchased a new car
Uses car for N/A
Does recommend this car
---
HORRIBLE CAR
by dejaelyse from California | March 18, 2015
I came from a dodge neon to an avenger and thought it was a come up. BOOOY was I DEAD WRONG !! this car is horrible not even a year into having my car im having a lot of issues with it. The breaks screech really loud when I back up. This started happening maybe 6 months after I bought the car. Also the USB cable on the inside of my car works when it wants to . And last when im coming to a stop its almost sounds like the whole bottom of my car is going to fall off. This car is horrible and the people over at DODGE are even worse they could care less about any of this.
Purchased a new car
Uses car for Just getting around
Does not recommend this car
---
hertz car sales
by mikayla from bardstown rd, louisville KY | February 20, 2015
these guys are awesome! As frustrating and stressful car shopping can become they made sure my every need was desired! style price and time management, they were very understanding and patient with my nagging and cautious self lol. check them out they are by far the best run for your money in Louisville.... I went everywhere. so happy I ran across tem! thanks again, chris & kurt! :)
Purchased a new car
Uses car for Just getting around
Does recommend this car
---
Decent "commuter" car. But bad MPG.
by John from Brunswick County, NC | February 9, 2015
I bought this car in November of 2013 brand new and now in February of 2015 it has just under 60,000 miles on it. Other than putting new tires on (the goodyear Eagle LS2s it came with were awful in rain) and new brake pads I haven't had to do anything to the car. But, being the kind of driver I am I like horsepower and torque even though I bought the 4-cylinder model, I installed a performance chip and forced air intake along with catback exhaust and did a few tunes because the car seems to weigh too much for the small engine to really get up and go the way I'm used to. I owned a 2012 Chevy Camaro 2SS before, but traded up for better fuel economy....I did not get it. The fuel economy of the little 2.4L I-4 suffers due to the car being so heavy. I get on average 15-17mpg. The car also idles at 2100RPM which is odd...considering the 6.2L V8 I had before idled around 1200RPM max...and my fiance's 1.6L EcoBoost idles at around 800rpm so it just seems high. If you are thinking of buying this car get the V6. The I-4 gets bad mileage and is sluggish due to the weight ratio. BUT...it is VERY reliable. Never had a single hiccup in over a year and I drive over 50,000 miles per year.
Purchased a new car
Uses car for Work
Does recommend this car
---
not worth it
by Stranded on the highways from Ohio | February 6, 2015
I bought my 2013 avenger brand new almost 2 years ago. Until now I haven't had any major problems, just a tough adjustment from a speedy mazda to a slow to get going dodge. Anyways, this morning my check engine light came on, so I called the mechanic and told him the codes that came up (malfunction of cylinder 3 and something about coils?) but he said I was okay to drive...... He was wrong 45 minutes later I was on the highway when my car died. I don't know the specifics yet of what's wrong, but a 2 year old car shouldn't be dead.
Purchased a new car
Uses car for Commuting
Does not recommend this car
---
ENGINE MOUNT
by D1 from Sunrise, FL | January 5, 2015
I purchase the car in March 2013. I was in LOVE with the car. Then all of a sudden I notice when the car is in reverse the brakes squeaks, Also when driving the car and it's time to slow down the car makes a loud clomp noise.
Purchased a new car
Uses car for Transporting family
Does not recommend this car
---
No Complaints
by EDUB from Little Rock, Ar | December 16, 2014
I've had this car for almost 2 years have put over 40,000 miles on it no problems what so ever once i got the factory goodyear tires off i was even more happier with the ride and the handling of the car. Would by again if the made them for 2015 but don't look like thats goin to happen
Purchased a new car
Uses car for Just getting around
Does recommend this car
---
Wet Weather
by Jimmy from Seattle | October 28, 2014
A You Tube video said they take up a lot of real estate when stopping. I have had mine just over 30 days and use it for my Uber business. I really like this car. The car follows all the road defects, cracks grooves. Then we had a day of rain (Seattle) Talk about scared, I inquired about the tires on a Face Book page. I've been assured that if I rid the car of the Goodyear tires it should be safer to drive in the wet weather. Any ideas of what to do to the suspension so I can get around in the snow without sitting on the edge of my seat ?
Purchased a new car
Uses car for Commuting
Does recommend this car
---
Car gone bad Brake Issues
by suzzana from Idaho | August 19, 2014
I bought the 2013 Dodge Avenger in Jan. 2013. Color love it. Over all ride nice and quite. March 2013 my windshield wipers would start wiping for no reason. I took it to dodge they told me there was nothing they can do cause they cant see it. At 7500 miles in July 2013 my brakes started making loud noises. At first it was only when I backed up then come August it was all the time. After 3 visits of scuffing the roaders up they said if it happened again they would replace everything in the brake system cause there was complaints in the 300,Darts,Avengers. They said they replaced the whole brake system.They stated their was scares in the roaders and it shouldn't of been that way at 7500 miles to the front and rear. They left the account open incase that didn't work. However they only did the rear and the same day the front was so bad I couldn't drive it. 3 days later back in to the service dept. they did front brakes. was good 1 week. I have called 17 times left voicemails for the dealership manager and service dept. My Brakes now are sticking & still loud as ever. I bought a new car cause I feel unsafe to drive this car anymore. I only have 18000. miles on this car, over my head do to car holding its value. I think DODGE needs to make this right. Hope Dodge reads this and starts caring for their customers.
Purchased a new car
Uses car for Transporting family
Does not recommend this car
---
People Who Viewed this Car Also Viewed
Select up to three models to compare with the 2013 Dodge Avenger.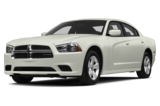 2013 Dodge Charger
Asking Price Range
$11,814–$33,058
Compare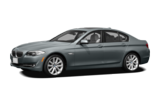 2012 BMW 535
Asking Price Range
$24,719–$40,783
Compare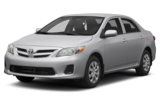 2013 Toyota Corolla
Asking Price Range
$10,483–$17,287
Compare
2013 Chevrolet Tahoe
Asking Price Range
$26,787–$45,235
Compare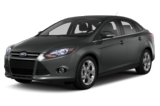 2013 Ford Focus
Asking Price Range
$8,447–$16,895
Compare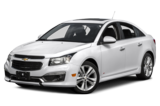 2015 Chevrolet Cruze
Starting MSRP
$16,170–$25,660
Compare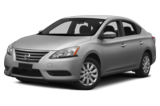 2013 Nissan Sentra
Asking Price Range
$10,201–$17,013
Compare
Featured Services for this Dodge Avenger