Average Ratings
---
26 out of 33 people recommended this car.
---
Problems
by No More Chrysler Products from Beaver County, PA | May 22, 2013
I bought this car new and almost immediately the engine light came on. The dealership "fixed" it 3 times until the 4th time they replaced the whole computer. I had to have the front ball joints replaced, the tires that come on it are awful, I've had to get all 4 new TPMS valves replaced, a turn signal bulb had to be replaced within months after I bought it, I can't find a wiper for the rear window... I've had Chrysler products for most of my adult life. Never again. Their vehicles are becoming very cheaply made and I'm disappointed with them.
Purchased a new car
Uses car for Commuting
Does not recommend this car
---
worst car ever
by joe from lake ariel, pa | April 13, 2013
I bought this car with 41,000 miles on it paid it off in cash for 16,800 for my son. It has so many things wrong with it like at least once a month the engine light goes off so he drove it for 8,500 mile after 6 months i traded it in for a 2010 Acura TL
Purchased a new car
Uses car for Just getting around
Does not recommend this car
---
SRT-4
by Tampa Sushi Man from Tampa, FL | March 16, 2013
I had one of these for a rental car about year ago and loved the interior layout, just wished it were a little more sporty. Now, my kids are tired of climbing in and out of a 2 door convertible, so I traded up to an SRT-4 Caliber. What a difference the appearance and performance upgrades make! Fun to drive and still all the interior space I needed...not too bad for a four door! VERY fun car to drive; I just need to keep an eye on my speedometer a little better now.
Purchased a new car
Uses car for Commuting
Does recommend this car
---
Reliable
by Sweetly from Missouri | February 11, 2013
Bought my 2008 Dodge Caliber new and just traded it in a few weeks ago. Such a good car it gave me no problems at all and I traded it in at almost 100,000 miles. If you are thinking of buying a used car this is one to look into.
Purchased a new car
Uses car for Commuting
Does recommend this car
---
Soo much power for so little cash!!!
by Collector-X from Oregon | January 30, 2013
Bought my 08 Caliber SRT-4 off the showroom floor in 2009 with 212 miles on it. The seats are the most comfortable I have ever had. I'm 6'0, 245 lbs and the lumbar support and side bolsters are awesome. The hard plastic interior leaves a bit to be desired, but this is easily overcome by the driving experience. Dodge put 98% of their resources in this car to the power-train, handling and seats. I wasn't expecting a super luxurious interior. What is there is functional and stylish for what it is. This car comes from the factory rated at 285HP and 260 Ft lbs of torque at the wheels and it shows. This is a performance machine and it let's you know it. As with most FWD performance cars, the torque steer must be respected which is what makes this car a drivers car. You must pay attention when you get on it. This is not a car for the lazy driver. The handling is fantastic, especially in the mountains. The oversize front brakes are actually from the police package Charger and just as the acceleration is phenomenal, you also need to bring this bad boy to a stop so the extra large rotors are there for a reason. The sound system is awesome with 12 speakers. Yes the road noise is a bit loud, but that's to be expected with the low profile tires. People seem to complain about the rough ride but this is what you get with a stiff sport suspension that allows you to take corners like you're on rails. One look at the low profile tires will tell you that the ride is gonna be stiff. In closing, you will have a performance vehicle that will out perform most V8's, is a blast to drive and all for under $25K. You must understand that this is a performance car, not just a grocery getter, though as a grocery getter, you will get there pretty doggone fast.
Purchased a new car
Uses car for Having fun
Does recommend this car
---
08 Dodge Caliber
by Shaven from Lafayette, la | August 4, 2012
My first car and so far so good! I love the feel of the car and the ac works well an the gas mileage isnt bad either.
Purchased a new car
Uses car for Just getting around
Does recommend this car
---
Worst Buy in my life
by Caliberh8r from Kansas City, MO | January 4, 2012
Be wary of this vehicle. I bought mine new. 15000 miles after I got it I needed new tires, because they were, cupping. I started noticing the road noise getting worse at about 6000 and had them rotated, when the noise got too much I bought new tires. After that I rotated religiously, but to no avail. At 30000 it needed new tires again so it went to the Chevrolet dealer instead and I got a nice quiet Malibu, awesome!
Purchased a new car
Uses car for Commuting
Does not recommend this car
---
caliber
by shankles476 from Texas | September 27, 2011
I have a 2008 caliber, driven it for a little over a year now. This is the most uncomfortable car I have ever owned. Short trips to the store are not too bad, but anything over 30 minutes and the ride starts getting miserable. The road noise is so loud that you have to crank up the stereo to actually understand what is being said. To replace the alternator you have to disassemble most of the front end of the car and it turns into an all say job. The suspension leaves a lot to be desired. I have already replaced the struts, at least I did not have to tear half the car apart to accomplish this task. I have had to replace more parts on this car in a year than I have ever replaced on any vehicle. Starter, alternator, battery, struts, brakes, (of course) tires, wipers every 3 months, and regular maintenance.
Purchased a new car
Uses car for Transporting family
Does not recommend this car
---
Dodge Caliber SRT-4 6-speed manual
by Rich from Atlanta, GA | September 7, 2011
I traded my '05 Mercedes CLK500 for this used SRT-4 because I needed more space for travelling but also wanted a car that I could still have some fun in. This car is a blast to drive. Especially through the mountains with the turbo engine. It will effortlessly climb hills, and accelerate like a madman on the highway. The turbo has a nice linear spool without being delayed and violent like the Lancer Ralliart Sportback I test drove. The interior is bleh but the seats are like sitting in a lazyboy; extremely comfortable for sport seats. A lot of sqeaks and creaks from the body though. I can't see how this car could not be an extremely reliable machine. Here's why: no power seats, no complicated/ expensive differential, no stupid moonroof, it's just a turbo engine with a 6speed tranny and big wheels. Sure, the professional reviews of this car suck but, it's actually a very easy car to live with and a blast to drive. I've gotten up to 29mpgs on the highway and averaged about 22mpgs with spirited driving. A fully synthetic oil change is a whopping $60(not much). At speed it will out accelerate the majority of cars. Tires are hard to find because of the odd 225/45R19 size, and when you do find them locally people are asking an arm-and-leg for them so do yourself a favor and go to an online source for tires. It's cheaper and there's a bigger selection. It's an extremely rare car so if one could be found, I would recommend this car to anyone that loves turbo manual driving fun in a FWD package. It's an excellent car.
Purchased a new car
Uses car for Having fun
Does recommend this car
---
altternator problems
by john from ocala | August 31, 2011
purchased 2008 in april 2010 and started with the alternator battery and now is the computer system this car is good to 50000 miles i'm the 4 i heard this problem
Purchased a new car
Uses car for Transporting family
Does not recommend this car
---
People Who Viewed this Car Also Viewed
Select up to three models to compare with the 2008 Dodge Caliber.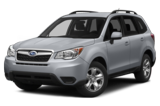 2015 Subaru Forester
Starting MSRP
$22,195–$33,095
Compare
2008 Chevrolet Equinox
Asking Price Range
$6,394–$15,902
Compare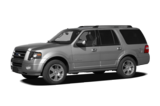 2009 Ford Expedition
Asking Price Range
$11,346–$26,282
Compare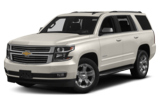 2015 Chevrolet Tahoe
Starting MSRP
$45,550–$63,335
Compare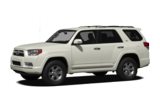 2010 Toyota 4Runner
Asking Price Range
$21,420–$32,512
Compare
2012 Ford Explorer
Asking Price Range
$18,993–$33,765
Compare
2014 Ford Flex
Starting MSRP
$29,015–$42,375
Compare
Featured Services for this Dodge Caliber