Average Ratings
---
25 out of 29 people recommended this car.
---
One of the best car that I ever owned
by Scoo from Philadelphia, Pa | April 4, 2014
I had to opportunity to own a lot of cars, but the 2012 Dodge Durango Crew that I purchased back on May 2012 is one of best vehicles that I ever owned. Beginning with the price, options, color and delivery was exceptional. I went into retirement this past June and this car was worth purchasing for this event. I have over 50,000 miles traveling to various parts of the country and the performance of this vehicle is excellent. The gas range is surprising and maintenance towards maintaining this minimal. I followed the new Durango since 2011 and the Chrysler corporation has made numerous improvements that makes this vehicle a competitive product within their class. I would seriously recommend this vehicle to anyone that has an interest in a vehicle that is in the same class.
Purchased a new car
Uses car for Having fun
Does recommend this car
---
Love my Durango
by JVaz817 from 76036 | March 29, 2014
best purchase...I love my Durango...it was a good purchase....for me......and my family....................................................................................................................................................................................................................................................................................................................................................................................................................................................................................................
Purchased a new car
Uses car for Commuting
Does recommend this car
---
2012 Durango R/T AWD
by Matt from Orlando, FL | November 17, 2013
I did lots of research before pulling the trigger on a 2012 Durango R/T AWD. I previously drove a 2009 Dodge Ram Laramie 4X4- which I loved. However I needed one thing to haul the family on trips plus I wanted something to give my wife when she needs a new ride. For me, it had to be an R/T. The styling, HEMI, and performance is unmatched and was the one vehicle that just mildly reminded me of the Ram. I was seriously considering a 2012 Explorer...until I drove one and could compare it to the Durango. There was no comparison. The Durango's comfort and amenities (and don't forget HEMI) made it an easy decision. I would recommend buying a certified one however plus springing for the extra warranty. There is apparently a hit or miss issue with the TPIM that some experience. Not me yet but one week in I did have to take it into the shop to have the WCM replaced. No issues getting it done but it made me feel more secure I'm basically covered for anything up to 100,000 miles. If you're reading this trying to decide, go drive one. I did. After that the choice was simple.
Purchased a new car
Uses car for Commuting
Does recommend this car
---
Failed Fuel Pumps 2012 Durango Citadel 46K miles
by Mark from Michigan | July 18, 2013
Both fuel pumps failed. Dealer says not covered under power train warranty. Only under basic warranty up to 36k miles. Dealer says sorry we need $2100!! First and last time I buy a Dodge. Do not buy a Dodge without an extended warranty! EVER!
Purchased a new car
Uses car for Commuting
Does not recommend this car
---
The Best in Class, However...
by Durango True Enthusiast from Saudi Arabia | May 27, 2013
Every thing is excellent except the mechanical problem at the front wheels. In the street, the car is very smooth and at peak performance. However, when turns to right or left, runs over road bumps the car becomes sluggish as if it is curbed by the front wheels gears and a rattling sound emerges like a sound comes out of a broken bearing. It seems something is not seated well, improperly fixed or insufficiently engaged One day, I found out the sound disappeared and the car became very responsive and smooth after one of the front wheel was pressed against a pavement... weird !!! Any thoughts ???
Purchased a new car
Uses car for Just getting around
Does recommend this car
---
Great on the big stuf but...
by Cpap from SC | May 7, 2013
We have owned our Dodge Durango for about 5 months and have 7000 miles on it. Let me start with the good; it does the big stuff...comfort, smooth, quiet ride, handling, interior design and space, very well. Towing capacity is great and it was a great value compared to the other vehicles that can tow more than 7000 lbs. The towing capacity was what I needed in an SUV to tow a camper. The bad; many of the features are annoying or just don't work well. The sound/nav/phone system is horrible; it is difficult to operate, the voice command for dialing the phone is useless and I haven't found another way to dial the phone via blue tooth. You can shut the car off on an FM radio station and turn it back on and it will be on a random sat station. The "lane change" blinker function takes a precise amount of pressure on the blinker lever to make it work and most of the time I don't get it right so I have given up on using it. I have this feature on my VW and love it. The auto high-beams are useless; have disabled this. The rain sensing wipers work well but sometimes don't start working when needed. If you move the sensitivity adjust a little they start working and will continue to work after that. The transmission shifter move back and forth to manually change gears and there is no detent or gate to prevent this from happening accidently. Both my wife and I have accidently taken the car out of drive into manual mode. To top things off little things are starting to go wrong with it…paint flaking on the trim, brakes rough, rattle in the door, tire wearing unevenly. This is the 1st American car I have bought since 1997 and this is exactly why…annoying little things.
Purchased a new car
Uses car for Just getting around
Does not recommend this car
---
2012 Durango Crew! Gold dust
by Durandomama from Mount Pleasant, TX | April 2, 2013
I Purchased my 2012 Dodge Durango slightly used with 32000 miles on it freshly broken in. I made the best decision in this purchase. With 3 small children I have plenty of space for them to sit comfortably and being a teacher I have more than enough room for my books and lab supplies. I love the smooth drive and the horse power is awesome. Not to mention the UConnect and parking assistance is very useful. Dodge did a very good job with the Durango!
Purchased a new car
Uses car for Transporting family
Does recommend this car
---
2012 Durango Crew! Gold dust
by Durandomama from Mt.Pleasant, TX | March 25, 2013
It has been a long time since I have made a car purchase so I did a lot of research before I decided on the the Durango Crew. This I have to say was the best choice for my family. I have 3 small children that need to be spaced out from each other so the interior room is perfect, the drive, the security, the sound system is also great! ...everything about the car is excellent!
Purchased a new car
Uses car for Transporting family
Does recommend this car
---
Space, Comfort, and Good Mileage for an SUV
by Weekend Driver from Tenafly, NJ | January 2, 2013
I bought a CPO 2012 Durango Crew. I love the car so far and I'm most impressed with the engine. It's the Pentastar 3.6L V6, which puts out 290HP yet gets 23 MPG on the highway. I took it on a ski weekend fully loaded with my family, suitcases, and skis on the roof and it still got 23MPG on highway doing 70 - 75. The 0-60 time is faster than my 2009 Jeep 3.7L V6 which I traded in. It's got plenty of power for mergining onto the highway and passing. Interior comfort and layout is very similar to the Jeep but more spacious which was a major issue for getting the Durango. I wanted the 3rd row and to be able to put the drivers seat all the way back without limiting my sons leg room in the 2nd row. My only complaint so far is minor really but I don't like how the steering wheel connects to the steering column at the 6 o'clock location. When driving on the highway I like to hold the wheel at the bottom or 6 o'clock spot, but there is a spoke connection there so I have to hold it off to the side. Like I said minor but noticeable. Also in my Jeep I had a Boston Accoustic sound system which sounded better than the Durango's Alpine system. The Alpine system is good but not exceptional. All things considered I love the car and it rides great. Hopefully I'll be as impressed with it's reliablity in the coming years. No problems so far but I've only had it 2 weeks, which is why I gave it an average Reliability rating.
Purchased a new car
Uses car for Transporting family
Does recommend this car
---
Sporty SUV
by Jim's Durango from Bergen county, New Jersey | November 29, 2012
I have about 6000 miles on my 2012 Durango R/T. Love it. It is a great driving experience. I love the acceleration of the Hemi. The fit and finish are well done inside and out. This is about the sportiest family hauler you are going to find. It's like driving a Charger. So if you haul a lot of cargo and kids and may need to tow something, yet want a sporty ride when you're not-I highly recommend this Dodge SUV.
Purchased a new car
Uses car for Just getting around
Does recommend this car
---
People Who Viewed this Car Also Viewed
Select up to three models to compare with the 2012 Dodge Durango.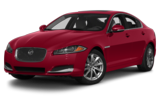 2013 Jaguar XF
Asking Price Range
$23,773–$47,917
Compare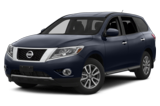 2015 Nissan Pathfinder
Starting MSRP
$29,510–$43,100
Compare
2013 Dodge Grand Caravan
Asking Price Range
$10,878–$21,654
Compare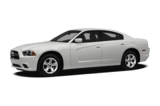 2012 Dodge Charger
Asking Price Range
$10,723–$31,883
Compare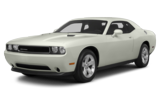 2013 Dodge Challenger
Asking Price Range
$14,919–$37,323
Compare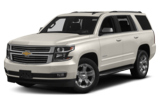 2015 Chevrolet Tahoe
Starting MSRP
$46,300–$64,085
Compare
Featured Services for this Dodge Durango