Average Ratings
---
13 out of 20 people recommended this car.
---
2010 Dodge Caravan SXT - Good Buy!
by Mike1624 from Rhode Island | October 19, 2013
After buying this vehicle recently I've discovered it is virtually identical to the 2009 Grand Caravan SXT that I drove before a recent accident. That accident involved my hitting a wall, telephone pole and a rollover. I totaled my 2009 completely but I only ended up with lacerations to my left arm. I was so happy with the safety of that vehicle that I decided to get the 2010 to replace it, and it did not disappoint. Let me say, I recommend that you get the SXT model, as the SE is not as good. The larger 3.8, or 4.0 engines are far better than the 3.6. Also, I recommend the 6 speed auto Transmission option if you get one. The MPG is almost as good as on the smaller engines but performance is superior. My old 2009 was loaded with options and this newer 2010 has even more. I bought my 2009 new and put about 68,000 miles on it, this new one still has less than 21,000. Both the 2009 and 2010 ran smooth and quiet and a pleasure to drive on both daily routes and long trips. Practically speaking, these were both excellent vehicles for the price. No complaints, NONE.
Purchased a new car
Uses car for Transporting family
Does recommend this car
---
Buying 2010 Dodge big mistake
by avroe105 from Ny | November 1, 2012
I purchased a new 2010 Grand Caravan and immediately notice excessive exhaust noise. The demo van did not have this problem. Picture a van without an exhaust but the noise is muffled. Everyone who rides in the van commenst at how loud the noise is. at 24,000 miles rear calipers siezed and ignition switch failed. This can happen to any car but what has blown this out of all proportions is that Chrysler says this is normal. The problmes would have been acceptable had Chrysler admitted the problems and just fixed them instead of denying and making it difficult to get satisfaction. My advice to anyone thinking of buying a Chrysler product is not to. Having driven Chrysler products since 1979, i am one customer who will not be back.
Purchased a new car
Uses car for Transporting family
Does not recommend this car
---
Nice Van
by Josephtrex from Erie, PA | April 23, 2012
It's a nice van so far. I've only had it for a month, but it is doing it's job nicely. It has more pickup than I would have expected, and the stow and go seating is great!!
Purchased a new car
Uses car for Transporting family
Does recommend this car
---
Glad I Got It Used
by Mother of Three from St. Louis, MO | October 21, 2011
I generally just okay with this van. It was purchased from Enterprise used w/ about 35,000 miles on it. I was initially very unhappy b/c driving it caused my foot to hurt so badly I thought I'd have to get rid of it immediately. They took forever to get me an owner's manual which partially explained how to adjust the foot pedals which helped a lot over time it seems. The van is noisy to me. It gets loud when driving at slightly faster speeds but it is probably not a mechanical issue. I'm just not used to hearing anything like that coming out of a Mazda 626. The wipers come on so easily b/c they are part of the turn signal system and it is annoying. The headlights are not on the stearing wheel as I am used to. The radio requires you to push the on button then the prefered system (CD, Radio) so it ends up being two steps instead of one and that's annoying. The van exterior feels cheap b/c it has so much give in it if you lean against it. I don't recall feeling that when leaning against my previous vehicles. I just hope it endures and my opinion improves over the years. It is very roomy and has great interior lighting and room for DVD player on the ceiling.
Purchased a new car
Uses car for Transporting family
Does not recommend this car
---
Best car I've owned
by webfoot17 from Oregon coast | July 8, 2011
This is the 4th mini van I've owned, and this is the best. Just put 12,000 miles on vacation with no problems. Best mileage was 29, average for trip was 24 mpg. Comfortable for long trips, great storage with stow-n-go seating and wide doors. We camp with a tent, so we use plastic 3 door dressers for clothes and kitchen which work well out of the sliding doors. Van handles well on the road or in city traffic. No real complaints, would like it to be quieter inside especially when windy outside. Great visibility and easy for us older folks to get in and out of.
Purchased a new car
Uses car for Just getting around
Does recommend this car
---
Saved by Dodge Design
by Thank God and Dodge from Spokane, Wa. | June 6, 2011
My wife was driving to work in her grand caravan. A half- awake teen tried to cross the road in front of her and then panicked and applied his brake. Her car T-boned his large Pontiac at a right angle at about 60 mph. She lived. The bumper shock absorbers, the seat belts, the air bag, and the roll-under-on-impact mounting of the Dodge engine saved her life. He lived too, but broke his leg.
Purchased a new car
Uses car for N/A
Does not recommend this car
---
just getting started
by average driver from Lubbock, TX | March 29, 2011
Dodge Grand Caravan has amazing storage capacity with the stow-no-go seats that fold completely away. It's like having a pickup truck. The seats aren't as sturdy and comfortable as I'd like, especially the seats behind the driver's. There is a little too much squeay noises, also. Overall, it's much better for big people like me than any of the "crossovers" I've looked at.
Purchased a new car
Uses car for Just getting around
Does recommend this car
---
Good, roomy and ok ason g
by caravany from Lexington, KY | March 24, 2011
Bought caravan syt runs great with a 3.8 engine. The 6 speed transmission shifts smooth and gets about 22.0 MPG . Seems to be a good buy so far.
Purchased a new car
Uses car for Transporting family
Does recommend this car
---
Wish I could get my 2006 Caravan back
by DJ Scot from Charleston, SC | February 9, 2011
I made the mistake of deciding that I needed to trade in my 2006 Caravan for a new 2010 Caravan. The body styling is more boxy, less sleek than previous models. The interior has moved some of the old feature around and added new ones of dubious value. The on board computer for following gas mileage/elapsed time/distance was moved from the overhead console to the dashboard with the odometer; not as easy to get to-rarely use it anymore. The satellite radio is a nice addition as is the har drive. The moving panel action that takes place when you load a cd is slow and could distract a drive if you did it while driving. The back up camera distorts the depth perception of objects behind the vehicle. If you don't look over your shoulder and depend on the camera, you will hit something. The automatic movements on the drivers seat for up/down/front/back/tilt do not work together well and take more movements to get the desired position than did the 2006 model. Engine; The engine sounds weak and the transmission is jerky when it shifts. Doesn't seem to be as powerful or smooth as the 2006 model. The salesman seemed proud of the fact that there were 8 cup holders in the front seat alone, really accurate and sad example of their misplaced priorities in this vehicle. Overall rating-avoid at all costs.
Purchased a new car
Uses car for Transporting family
Does not recommend this car
---
not as expected
by dissatisfied driver from Calgary, Alberta | February 4, 2011
I was very excited to get my new van after driving an old SUV for 16 years - after a few weeks I wanted my old truck back - it had better mileage. I was very disappointed about the mileage as I had chosen a van instead of a truck to have better mileage. It looks beautiful but feels like I am driving a tin can - not solid.
Purchased a new car
Uses car for Transporting family
Does not recommend this car
---
People Who Viewed this Car Also Viewed
Select up to three models to compare with the 2010 Dodge Grand Caravan.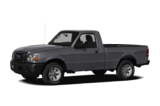 2010 Ford Ranger
Asking Price Range
$5,685–$20,465
Compare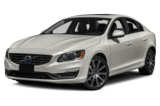 2014 Volvo S60
Asking Price Range
$17,391–$29,351
Compare
2017 RAM 1500
Starting MSRP
$26,295–$53,095
Compare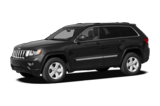 2012 Jeep Grand Cherokee
Asking Price Range
$12,623–$33,235
Compare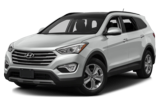 2015 Hyundai Santa Fe
Starting MSRP
$30,150–$36,000
Compare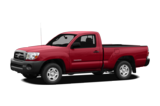 2011 Toyota Tacoma
Asking Price Range
$14,255–$31,443
Compare
2012 Kia Sportage
Asking Price Range
$9,748–$19,792
Compare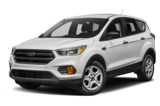 2017 Ford Escape
Starting MSRP
$23,600–$30,850
Compare
Featured Services for this Dodge Grand Caravan