Average Ratings
---
21 out of 31 people recommended this car.
---
So disappointed
by Van Mom from Barberton, OH | February 25, 2015
We bought our 2012 Caravan brand-new off the lot. We were very excited about our purchase. I will say that it is a comfortable ride and works great on long trips. However, the alternator went out on it within 20K miles. It was covered under warranty, so I didn't have to pay for it, but it was a huge inconvenience. Fortunately, I didn't have my children with me when it went out and all the lights and power flickered on and off. Second, I just had the third set of rear brakes put on my car in the last 12 months. My car has 45K miles on it. I asked my mechanic if there is anything that I'm doing wrong. He said that the calipers are poorly designed. They drag dirt in on the pistons, causing the calipers to seize and then it destroys the entire back brake system. We paid for an extended warranty and it was such a hassle to get them replaced, I just paid for them. This last time, the parts were still under warranty, so it was free to get them replaced, but it still took my car out of commission for two days while it was in the shop being evaluated and fixed. I am so disappointed in this car that I want to sell it, but the blue book value is so low on it, that I owe more than its worth (and I've been making extra payments). I will never buy another Dodge again.
Purchased a new car
Uses car for Transporting family
Does not recommend this car
---
Very disappointed
by Bijou from Bathurst NB | August 23, 2014
Our 2002 was much better than our 2012. I thought we were doing the right thing but we are very disappointed in this purchase, if I had the money I would get rid of it today. We used to have a "Samsonite" and now we just have a "Shoebox". Very noisy ... made with cheaper materials ... not very good on gas. It has a problem with gear changing (jumps) the company knows about this but don't know how to fix it.
Purchased a new car
Uses car for Just getting around
Does not recommend this car
---
Continuous brake problem and axle problem
by former dodge customer from Texas | March 31, 2014
Serious continuous brake problems, also serious axle problem, only 40K miles. The older models I had were so reliable and ran forever. My mechanic says they have seen lots of newer ones with problems
Purchased a new car
Uses car for Transporting family
Does not recommend this car
---
Give me a 'brake'
by Dalcowguy from USA | January 20, 2014
I'll just cut to the chase. Great engine, so-so transmission (6 gears is 2 too many), and the worst set of brakes I've ever had on any vehicle. I have 60K on my 2012, and I'm about to put my third set of brakes on this car. UNBELIEVABLE!!!
Purchased a new car
Uses car for Transporting family
Does recommend this car
---
Good van except for the brakes
by Relic from Port Elgin, Ontario Canada | November 4, 2013
We have owned this van since new, it now has 45 k on it. Replace the front rotors as they were warped. The back brakes got hot due to sticking and had to be cleaned at 28 K. The brakes seem to get dirty and start making noise after 6 months of driving. I have been cleaning and lubing the brakes every time I do a spring fall tire swap. Worst brakes I have ever had on a vehicle. Have a 2006 Honda CRV with 150 K on it and have not had to touch the brakes. OK vehicle if you can do your own maintenance but otherwise it will cost you a fortune.
Purchased a new car
Uses car for Transporting family
Does recommend this car
---
scared the mess outta me
by Worried about putting my family in this car from milford Delaware | September 3, 2013
I loved this van until I was driving home from church and it jerked really hard, after continuing for 3 mile it jerked a few more times. Came home let the car sit for an hour went back out and the van wouldnt go faster then 40 mph wouldnt shift gears and was continuously jerking. I brought the van in 2 weeks after purchasing for the jerk in the down shift once it hit 15 mph every time and they said" it was just the way the engine was made", no problem but 2 months later now this! I will be getting a new vehicle!
Purchased a new car
Uses car for Transporting family
Does not recommend this car
---
Another good one
by DrMaryG from Decatur, Georgia | August 12, 2013
I replaced my 2002 Dodge Grand Caravan with a 2012. I was impressed by the new features. I love the sto and go seats that allow me to configure the seats and storage space in multiple ways to meet whatever needs I may have. I like the gas mileage calculator built in and the fact that I got 25 MPG on a recent long trip. I like the fact that I have TWO trip mileage calculators. I set one to track the miles from my last oil change and one for my current trip so that I can easily record my business miles. I like being able to track miles to my gas tank will be empty or the miles accumulated so far. The cruise control is neat as is the ability to adjust the radio and CD from the steering wheel. I like sending my mp3 player output through the radio. I like having two glove compartments... one for important papers and one for my emergency raincoat and flashlight and, and. Perhaps most people are looking for different things in their reviews, but what else is there to say. Dodge Grand Caravans are noted for their safety and mileage for size and durability. I expect that when I select the Dodge Grand Caravan. The things that I have listed are the frosting on the cake that make me feel happy with my practical choice.
Purchased a new car
Uses car for Transporting family
Does recommend this car
---
Grand Caravan 2012 Engine Problem
by Disappointed_Grand Caravan_Owner from Morgan Hill, CA | July 30, 2013
We bought our Dodge Grand Caravan Sept 2011, about 8 months later (April 2012) the car kept displaying "check engine" light periodically. It took us about 4 trips to the Dodge dealer before they were able to figure out the root cause. They finally had to replace the CAM on the engine. Even though the car is under warranty (so we did not have to pay for the repair) it took a lot of time for us to schedule for diagnostic. The actual down time once the problem is root cause was another 10 days. Now, July 2013, we have encountered another problem. The car suddenly come out of gear while we were driving on the road. car constantly rev up the RPM but car was not moving. I called in an authorized dealer they said that they cannot estimate and figure out whether the car is under warranty with the root cause of this particular problem. I would have to bring the inoperable car to the dealer somehow and pay for the diagnostic check. If it is under warranty repair then the company will absorb the cost if not i have to pay for the diagnostic and any needed repair. This is my first American brand vehicle and will probably be my last.
Purchased a new car
Uses car for Transporting family
Does not recommend this car
---
Stay away! 2011 Canada Value Package
by Jim Bob from South Woodslee, Ontario | July 12, 2013
Company car, cost me nothing so I've no axe to grind. Equivilant to a base model I think. Front seats especially drivers on has no lumbar support after a 2hr hour drive I cant walk. Seats stain really easily some sort of velour finish that attracts dirt. Carpets hold dirt even worse, have an industrial shock vac and that cant move half the dirt. Front brake rotors have been machined twice and replaced twice in 130,000klm now juddering again Rear brake pad make a horrendous knocking noise on rough pavement. Engine is fantastic good acceleration and economy. Worst bit is the transmission, all gear changes are jerky, with the economy button on gear changes are like being rear ended at 50mph....no joke Its been in the dealers about 7 times for this, they always say the same "its a software issue!" what does that mean you ain't gonna fix it? And that's two different dealers. AVOID AVOID AVOID
Purchased a new car
Uses car for Work
Does not recommend this car
---
love our stow and go grand caravan
by sheila from Grand Prairie, TX | July 4, 2013
We bought a pre-owned 2006 Grand Caravan in 2008. For the last 5 years we have LOVED our Grand Caravan! It is just perfect for being a car and/or a potential cargo carrier. The seats fold completely flat because of that stow and go feature. Our old one had all the features with the entertainment console on the ceiling. The car beeps when I'm about to hit something when I'm backing up. My 2006 just turned over the 100,000 mile so I wanted to get the exact same vehicle just younger. We found a Grand Caravan Crew at Holt in Arlington. They gave us a really good deal. The remote for the video was missing but Holt ordered me a new one for no charge. I really appreciate the way they treated us and we LOVE our new car. Couldn't be happier! Happy Happy Happy! : )
Purchased a new car
Uses car for Transporting family
Does recommend this car
---
People Who Viewed this Car Also Viewed
Select up to three models to compare with the 2012 Dodge Grand Caravan.
2015 Toyota Tacoma
Starting MSRP
$20,965–$36,635
Compare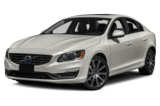 2017 Volvo S60
Starting MSRP
$33,950–$60,000
Compare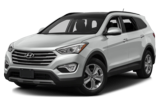 2015 Hyundai Santa Fe
Starting MSRP
$30,150–$36,000
Compare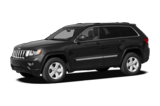 2012 Jeep Grand Cherokee
Asking Price Range
$12,661–$33,245
Compare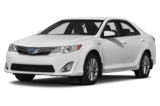 2013 Toyota Camry Hybrid
Asking Price Range
$13,110–$21,014
Compare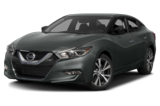 2017 Nissan Maxima
Starting MSRP
$32,560–$39,990
Compare
Featured Services for this Dodge Grand Caravan