Average Ratings
---
35 out of 39 people recommended this car.
---
great car except......
by 2012 Journey owner from Savannah, GA | February 20, 2015
bought the journey new in 2012 & it's all in all been great. moved from florida to Georgia and with some cooler to colder weather started having problems with the clicker not unlocking the doors. so I used the key - no biggie. clicker unlocking doors is still intermittent, but I've noticed that the colder it is the less the clicker works. now today, at 28 degrees, the clicker is in the car with me & after buying gas the car can't detect that the FOB is there so the car won't start. I locked & unlocked the doors several times, opened & closed doors, "warmed" the FOB up in my hand & pocket for about 5 minutes and yahoo....it was again detected. Don't wanna be stuck in the cold with a car that won't start but we'll see how it goes.
Purchased a new car
Uses car for Commuting
Does recommend this car
---
Fan Bleepin Tastic Car
by Fun Driving from Wheeling, West Virginia | August 30, 2013
Wow did I get lucky, I bought it new in May of 2013 BRAND NEW leftover 2012 model. Love this vehicle, bought the V-6 Crew, I'm 6'2" and the seats are great, they conform at the right areas by that I mean the power seats work in so many directions it easy to get comfy. The motor has a lot of power and the 6 speed slap shifter is a must if you drive in and around the mountains and city. Also YEAAA THE BACK WINDOWS GO ALL THE WAY DOWN !!!! Great Car DODGE
Purchased a new car
Uses car for Just getting around
Does recommend this car
---
New 2012 SE
by New Journey Owner from Chicago | April 11, 2013
We had a 2007 Saturn VUE and wanted to get something a bit bigger with more comfort, with a 3rd row, and yet keeping similar gas mileage. I sat and drove a Pilot and didn't like the feel, too much like a truck and too boxy. We saw the 2013 Journey at an Auto show and loved it. We did a ton of research and found that the 2011, 2012, and 2013 were all basically the same. We then drove several 2011 and 2012 models. We found a used 2012 SE and purchased it. We love it. It's very comfortable in the 1st and 2nd rows, nice room in the 2nd row and plenty of 3rd row room for a 4 year old. He loves sitting back there. There are so many standard features. Keyless entry, remote start, cooler storage in the 2nd row (haven't used it yet), MPG tracking, heated mirror, illuminated cup holder, Ipod and MPG connections, easy to use touch screen for the radio, climate, etc and much much more. It's great. I did have a hard time deciding on the V4 vs. the V6. The V6 is quieter and gets better reviews, but we went with a V4 model. I have no complaints. It has enough pick up for highway travel with no issues. We are getting great gas mileage too. 1st tank we averaged 23.5, the 2nd tank 25.5. Take note that the maintenance does suggest to change the spark plugs every 32K miles. (not on the V6) I will miss the automatic lights. I have to get used to turning them on again, but no big deal there. Yes, with the 3rd row up it is difficult to see out the back, but the side mirrors work just fine. It's way to early to tell how reliable it will be. Hopefully it will be as good as our VUE, which had no problems over 6 years. So far could not be happier and would recommend it.
Purchased a new car
Uses car for Transporting family
Does recommend this car
---
end of yr sale
by dipstick from frankfort il | March 25, 2013
picked up this 2012 sxt 3.6 FWD for 6500 off sticker and not disapponited. 8.4'' screen, upgraded alpine sat radio, LED interior/exterior lighting and 3rd row seat. great ride and plenty of power if needed.
Purchased a new car
Uses car for Just getting around
Does recommend this car
---
great family vehicle
by Jen35 from Shelbyville, IN | March 24, 2013
So pleased with my Dodge Journey Mainstreet. It has a lot of impressive features. I feel very comfortable in it. My 4 Children also love it.
Purchased a new car
Uses car for Just getting around
Does recommend this car
---
40 k car for around 25 k
by Shery from Nj | January 28, 2013
I love my journey nice car in and out I don't know how dodge sell this car for this price way much better than chev or ford similar model for 10 k cheaper very fast good mpg quality all around
Purchased a new car
Uses car for Just getting around
Does recommend this car
---
The Biggest Mistake
by madeamistake from Ohio | December 28, 2012
I bought a 2012 Dodge Journey that had 200 miles on it. After driving it the second day, I noticed a loud squeaking sound from the brakes. I called the dealership and was told to drive the car and get at least 1000 miles in order to give the brakes time to break in. Not knowing that this was just a stall tatic, I did as I was instructed. After hitting 1000 miles, I took the car in and was told that I needed new rotars and pads. If that wasn't bad enough, while waiting over 2 months for Chrysler to send the parts, the check engine light came on and I had to take the car to get the computer flashed. Next, I noticed that there was still a squeak in the brakes so I took the car back and was told that the technician could not duplicate the problem and was handed back my keys. I got into the car and could still hear the squeak. Fast forward 4 months and I am going to have my car serviced because the tire pressure light won't go off and even though I just got had an oil change at 6000 miles, I can't get the change oil signal to go off at a little over 7000 miles. Perhaps I bought a lemmon, but I would not reccomend this car to anyone. I should have known something was wrong when both the salesperson and the finance manager kept trying to convince me to buy the certified used van instead. I wish that I would have just walked out of the dealership because I am sure that they are well aware of all the issues.
Purchased a new car
Uses car for Just getting around
Does not recommend this car
---
Sharp Performer
by RickS777 from Mount Airy, MD | December 18, 2012
This SUV has power and a smooth ride. It accelerates quickly and there is no roll moving fast around curves. I have the 3.6L 6-speed trans. SXT. AWD. Digital console is easier than it first appears. But can take your eyes off of road too long if you are not careful. Unfortuanatley my model did not come with a vanity light or visor extension, but this is minor. Like the good gas mileage.
Purchased a new car
Uses car for Commuting
Does recommend this car
---
Good suv
by onlyadult4 from | December 5, 2012
I love the 3rd row seat. Not a ton of room, but at least I have the option of more people in the car, unlike the other midsize suvs I looked at. It handles good, and I am getting good highway gas mileage too. 27-28mpg.
Purchased a new car
Uses car for Transporting family
Does recommend this car
---
Australian Dodge journey review
by Phil from Australia from Melbourne Australia | November 22, 2012
Dodge does exist in Australia- Just. No marketing to speak of, and they are up against a huge amount of competition- including the excellent locally produced Ford Territory. However we happened across the car and we were "gobsmacked" by the value. Dodge sell the SXT and the R/T here and we went for the 2012 SXT. This has the FWD 3.6l v6, 7 cloth seats, climate, bluetooth but not satnav. It's a fantastically comfortable car for Australian urban roads with great ride, super seats, amazing storage and a feel of quality. When BMW import most of their cars from South Africa, Holden (GM) sell the excrable Berlina made in Korea, getting a car built in Mexico is no big deal and so far I am truly impressed. The school run here is loaded with big 4WD's in the AU$100-150,000 range and the Journey still turns heads and its a third of the price. And the big test- the kids think its "cool" A really good car that should have a far bigger sale then it does. Of course it will drop in value faster than other cars but as it was cheap in the first place we are not too concerned. Incidentally this is a relative thing- cars in Australia retain anything from 60-70% of their value after three years.
Purchased a new car
Uses car for Transporting family
Does recommend this car
---
People Who Viewed this Car Also Viewed
Select up to three models to compare with the 2012 Dodge Journey.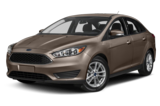 2015 Ford Focus
Starting MSRP
$17,170–$23,670
Compare
2009 Mazda CX-7
Asking Price Range
$7,893–$14,721
Compare
2016 Mazda Mazda6
Starting MSRP
$21,495–$30,195
Compare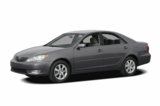 2006 Toyota Camry
Asking Price Range
$4,719–$12,211
Compare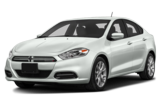 2013 Dodge Dart
Asking Price Range
$11,025–$19,073
Compare
2008 Toyota RAV4
Asking Price Range
$8,485–$16,937
Compare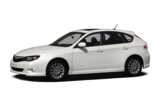 2011 Subaru Impreza
Asking Price Range
$8,455–$27,171
Compare
Featured Services for this Dodge Journey