Average Ratings
---
16 out of 19 people recommended this car.
---
dewy
by dewy from Marinette, Wi. | June 11, 2016
Take a LONG test drive on the highway, maybe overnight. The steering wheel is way to far away / to close to dash, seats are uncomfortable. Back seat will not fold down, 6 cylinder should have been turbo charged. Being a dodge guy, I'd recommend the Durango. had one loved it.
Purchased a new car
Uses car for Commuting
Does not recommend this car
---
very reliable and smart
by suv man from sparr.fl | November 11, 2013
Im enjoying my dodge nitror/t,such a smart ride and handles like a dream,i would reccomend this little midsize titan to anyone.
Purchased a new car
Uses car for N/A
Does recommend this car
---
First SUV I have ever owned.
by Aries from Boca Raton | March 29, 2013
I love it. It is a 6 speed manual transmission, and I love sticks. Very exciting and perfect for me and my two boys. Plenty of room for camping, and adding our bikes to ride around town. Has truck feel with a great engine, and fabulous gears.
Purchased a new car
Uses car for Just getting around
Does recommend this car
---
Great SUV
by Nitro from Phoenix, Az | October 18, 2012
I bought this SUV with 6000 miles and now I have 59,000 and have had no issues. It is a compfortable stylish vehicle. I have the standard V6 4 wheel drive and I get a combination city highway at about 20 mpg. I would recomend this vehicle.
Purchased a new car
Uses car for Commuting
Does recommend this car
---
a lot of car for the money
by Nitro Enthusiast from Crystal, MN | November 4, 2011
I have owned my nitro for over 3 years and the only problem I have had with it was a leaking seal near the crank shaft about a year ago and that was completely covered by the warranty great value and great car for the money
Purchased a new car
Uses car for Commuting
Does recommend this car
---
Very Impressive Used Car Purchase
by Silver Bullet from Green Bay, WI | October 11, 2011
This vehicle was a surprise purchase as we were primarily looking at the Ford Edge and Lincoln MKX. I have had many vehicles over the years and not many Chrysler products. I have a 32000 mile R/T model and am very impressed with the power, handling, size and styling of the vehicle. The exterior styling of this truck is is what really sets it apart from other vehicles of similar size and style. This vehicle is also a great value when compared to other comparable vehicles. If your looking for a vehicle with a little more masculinity, take a look at the Nitro. You might be as impressed as I was.
Purchased a new car
Uses car for Commuting
Does recommend this car
---
I loved it but as soon as the warranty expired...
by New suv Owner from Denver, CO | May 24, 2011
I own a 2008 which my husband surprised me with it as I was about to have our first baby. It handled the colorado canyons in December very very nicely. Then we moved 1000 miles away, and great for those road trips back to visit family and friends. Then we had had another baby. Still the nitro was comfortable. Then two years after purchase, the lock on the back door stopped working, but it was covered by warranty. Right at 38,000 miles the window mechanism died. I was out of town right before a storm and the window wouldn't go back up. So I had to pay the dealership to put it up and disconnect the motor to it. Then just a month later, current day, the passenger door lock will not unlock with the remote. With three kids and a dog, it is not convenient to have to manually unlock the doors, and not be able to crack the window on a warm day. So we purchased the extended warranty to cover any other future problems... Since we can't trade it in without being upside-down on it, the ext warranty was a good choice for us. But when we can, I will be getting a bigger SUV to fit our family comfortably. Otherwise I love this vehicle, and I love that mine is a manual trans. Oh but one thing that drives me crazy is the shiny trim around the shift stick will reflect the sun right into your face... I do not need that extra distraction! I find my self trying to smudge it or I have thought about scotch taping it until I can order a replacement in another color/ material And another draw back, as minor as it is, there is a gap between the tray and the area where the air controls are... Pens, and everything gets lost in there and there is no way to retrieve them without taking the dashboard apart. I also bought the cover for the cargo cover for the back... Great idea but it only covers about 2/3 of the areaso you can't hide your things entirely... Oh well... Still worth the hundred bucks for that accessory. Also I had a block heater installed... Faulty part and it caught the engine on fire. Scary cuz I was in the car! The dealership towed it and fixed it, two days of work. Also the E brake is stiff, sometimes doesn't work... Some models had it recalled, mine was not in the group and the dealer says mine is ok...but I still think they need to fix it, but I am not going to pay for that since I asked them to do it long before the warranty expired.
Purchased a new car
Uses car for Transporting family
Does recommend this car
---
My Nitro had a drinking problem
by gas gas gas from NH | January 17, 2011
I purchased my 2008 Nitro in Feb or 2009. They dealer had plenty of 2008s on the lot however my budget only allowed me to purchase the SXT level with the "SLT" look, which gave me 17 inch chrome plated rims a sun/moon roof and painted body side moldings. I loved this truck for about oooooh 6-7 months. The foot wells esp. on the drivers side offered no comfort at all. My foot was always at the 45 degree angle on the gas pedal. The brake pedal is really way to big and in the way at times. Also around the first few months of driving I began to have pain in my left (gas pedal) foot. It was something I had never experienced when driving and it persisted for almost a year (doctors only could offer pain pills). Fast forward to the late winter early spring of 2010. I noticed that my passanger side front and back carpeting was soaked. At first I figured it was the water bottle on the floor leaking out. However the next big rain storm I had a small pond on my passenger floor. Took it to the dealer and sure enough all the seals from the sun roof down the pillars had split open . Thankfully it was still under warrenty but this is not something that should happen to a brand new car. Fast forward to the summer of 2010, my front and or rear brakes began to squeal. Now I only had maybe 24,000 miles on the car and the checks at every oil change showed I had plenty of pad life left. But the squealing and screeching became to embarrasing so I replaced the pads, nothing changed, replaced the rotors, nothing changed, had to get hybrid brake pads to fix this issue(and according to Nitro websites the brake thing is a real issue). So I tried for months to trade it away, no one wanted it. No dealer would give me anything close to what I owed . I like most began to struggle with the raising prices of gas these past few months ($75-90.00 a week in gas), and I figured it was time to bite the bullet and go used to get out from under the Nitro. However I kept searching and found myself sitting inside something I thought I'd never buy a Kia. 2 hours later I was rid of my Nitro and already saving money on gas!!! The Nitro reviews say you will love it or hate it. Our relationship ended in hate.
Purchased a new car
Uses car for Work
Does not recommend this car
---
Best winter vehicle I have ever owned....
by Prangerer from New Era MI | December 1, 2010
Great car Great Buy I'm thirty years old and I have owned alot of cars and by far for the money and for the state of Michigan I am yet to own a more reliable vehicle for me....
Purchased a new car
Uses car for Work
Does recommend this car
---
2008 Nitro R/T - Full Review
by Happy Nitro Owner from Southeastern Michigan | November 19, 2010
When my 2000 Chevy Blazer was telling me it was time to move on, I started looking feverishly for a new SUV. Not having shopped for a car in almost a decade, there was a lot out there I wasn't familiar with. I immediately realized that I kept being attracted to Nitros in most of my searches and always noticing them on the roads. However, like many of you researching this vehicle, I've read tons of mediocre professional reviews which made me wary of spending my money on one. I decided to also read consumer reviews and found that across this and many other sites, those were much more favorable. Turns out I guy I know has a 2007 R/T (also drives a Jeep Wrangler) and he said he absolutely loves it and has no issues in 3+ years of ownership. Between his and other consumer reviews (and about 10 test drives), I made the plunge and I bought a 2008 R/T (4.0 liter, 20in. wheels, MyGiG satellite radio with 20GB Hard Drive, Rear VES, towing kit, Load 'N' Go, rear park sensors, remote start, Premium audio pkg., moonroof, heated seats). I can honestly say that I'm extremely happy with my purchase so far and I just love this car. I rarely ever write reviews but I really have enjoyed the car so much that I wanted to help out people who may be thinking about purchasing one and help dispel some of the bad myths on the Nitros. First and foremost, this is an SUV, so super high MPG should not be expected. However, mine is rated for 15city/21hwy and so far I've far exceeded that. I've had it for a little more than 2 full months (small sample size, I know) but already have over 4200 miles on it. I would say that with mostly city driving (85/15 split), I'm easily getting 19.8-20.0 MPG right now with 87 octane. If I take even 1 moderately long (30mi) highway trip, I can easily average over 23 MPG. Keep in mind that I use the cruise control a fair amount, but it makes a huge difference if you do. Anyway, since MPG was always a big knock in expert reviews, I'm very happy with what I'm getting here. Coming from driving a Blazer for almost a decade, I'm used to a "truck-like" ride (yet another knock from the pro's), and the Nitro is no different. However, it's perfectly comfortable enough if you are an SUV driver. If you're coming from a car, then you may find it takes a little getting used to, but not much. My wife has a Ford Focus and likes driving my car just fine and enjoys the Nitro's ride. The leather seats are very comfy and firm enough that I don't mind no longer having my power lumbar support. The acceleration is pretty decent, as I hardly notice any dropoff form my previous 4.3l engine. It's also got a nice burbling exhaust sound that I admit I sort of like hearing. Very smooth ride on paved roads, and not bad on dirt roads (and there's more than a few near my home). It is a bit bumpy on the dirt roads, but I think that may be due more to the 20in wheels than anything else. Fairly quiet ride, too. Not too much outside noise, but certainly not soundproof either. As far as the interior goes, I like the overall look as well as the ease of use and placement of the console knobs. Radio controls on the steering wheel are nice, and while I never thought that would be something I would care for, I use them exclusively and find that it's much easier/safer anyway. Yeah, I would have liked to see a bit less plastic, but the general dark gray/metallic brushed nickel appearance still looks very stylish. The high plastic surface area is the only reason I knocked a star off my rating, but I hardly notice it as it's still far nicer than my last car. If I have any knock on my car it's that I wish Nitros came with a useable roofrack system factory installed. I have to purchase the factory inserts/crossbar kit and it runs @$300, but I'll get enough use out of it to justify the cost. Really, this car has everything I wanted and would possibly need other than the roofrack system, so it's really minor. Basically, if you can get over the quailty of the plastic interior, you'll find a very nice SUV with a lot to offer. The Nitro R/T can offer the options you'd find in a Jeep Limited for a smaller price and deliver better performance. I hope this review helps, as I know it would have been helpful to me when I was in the market a few months back. **Keep in mind that my review is for the 2008 R/T model (that's what it was called in '07/'08), and I feel it's appreciably better than the base Nitro for not much more money when buying used.
Purchased a new car
Uses car for N/A
Does recommend this car
---
People Who Viewed this Car Also Viewed
Select up to three models to compare with the 2008 Dodge Nitro.
2005 Hyundai Tucson
Asking Price Range
$2,901–$9,845
Compare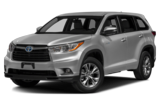 2015 Toyota Highlander Hybrid
Starting MSRP
$47,850–$50,340
Compare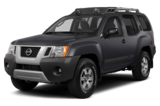 2014 Nissan Xterra
Asking Price Range
$16,191–$26,255
Compare
2011 Lexus IS 250
Asking Price Range
$14,692–$25,208
Compare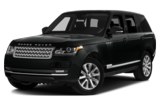 2016 Land Rover Range Rover
Starting MSRP
$84,950–$244,500
Compare
2012 Cadillac Escalade
Asking Price Range
$30,243–$48,103
Compare
2005 Hummer H2
Asking Price Range
$10,927–$35,463
Compare
2003 Lincoln Navigator
Asking Price Range
$2,925–$11,113
Compare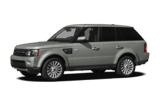 2012 Land Rover Range Rover Sport
Asking Price Range
$26,946–$47,966
Compare
Featured Services for this Dodge Nitro