Average Ratings
---
8 out of 10 people recommended this car.
---
03 stratus rt coupe 5 speed manual
by sd from ct | April 4, 2015
Bought this car in 05 with 19k miles and one previous owner. Now 10 years later with 167k miles I still love the car. I learned how to drive stick on this years ago and only recently in march 2015 did I replace the original clutch. Only have had minor fixes and the usual maintenance which I always have done myself unless I don't have the tools time or patience. In total I replaced a squeaky engine mount, got new spark plugs and wires, replaced clutch (on just second clutch now which is fantastic considering I learned stick on this car and beat the heck out of the original clutch... Lasted very long), replaced some gaskets and that's about it. Nothing else really aside from the usual maintenance. Its a really simple car unlike the high-tech garbage of today... I have manual seats and a simple interior... I don't need anything else since I got a garmin GPS and satellite radio separately. Also the dash board curled up, engine knocks when it initially starts in the cold and it seems to burn oil over time but in all I love this car and it drives great. Had it for ten years and hope to have it many more.
Purchased a new car
Uses car for Just getting around
Does recommend this car
---
Clean, Mean, Driving Machine!
by Mr. Sporty from Lehigh Valley, PA | March 21, 2014
I purchased my Dodge Stratus R/T after much research and having a friend recommend it after she owned one. I purchased the 2.7L V6 5 speed DOHC model...Basically a Mitsubishi Eclipse with a different exterior shell. Although I only purchased it recently I must say that this model is stylish outside, the interior is good although a bit of tight quarters to get out of sometimes. With the 5 speed it can get me moving out of traffic with a quick shift and does so effortlessly. I purchased it with 112,000 on the clock, and according to several other reviews by this mileage their cars had many problems. I must say that my unprofessional inspection of the engine and all other components prove to be positive at this time. I do however plan on getting it to my shop guy and having him do a complete work up on it so that everything that should have been done by the 100,000 mile mark has been done and serviced to be sure. And I plan on making a few tweaks to it to boost performance, etc. Otherwise, I feel this was a good investment and a good price!
Purchased a new car
Uses car for Commuting
Does recommend this car
---
03 Stratus R/T
by bhoppyk from Huntingdon, TN | March 22, 2013
This littl car has lots of zip..I purchased it for my daugters first car from a private owner. The styling on the exterior and interior is very nice. Except for the dash board is coming up...I've researched and found that this is a common problem with these cars. All and all I give it 4 stars : )
Purchased a new car
Uses car for Work
Does recommend this car
---
Was a great car until.....
by Dodge Enthusiast from Denver Colorado | March 6, 2012
I bought the car afew years ago from a family friends dealer....well all was good for the first three years or (85,000). The engine had been very well maintained...i always changed the oil on time. Well i noticed that my 2.7 v6 was burning a little bit of oil when i started it. So i brought it in right away and the dodge dealer said that the water pump and timing chain were in very bad shape. (records showed that they had been replaced before i bought the vehicle) so i needed a new motor. After reviewing the 2.7 v6 i ended up trading the vehicle in
Purchased a new car
Uses car for Commuting
Does not recommend this car
---
Are you sure...?
by Previous R/T owner. from Honolulu, HI | July 1, 2011
Just to let you know the car shown here is listed to have a Automatic Transmission but the picture of the car's interiors shows a MANUAL stickshift...fyi Have a good day...aloha! -Ed
Purchased a new car
Uses car for Commuting
Does recommend this car
---
standard dodge reliability
by sxt owner from indianapolis, in | March 31, 2011
I owned a black 2003 2 door 4 cyc sxt. I bought it in 2007 and it had 38000 miles on it. I got it for 9k they wanted 13000. I thought, great! awesome looking car, low miles...cool. Well a few months into it i noticed these wiered white spots apperaing that got worse and worse over time and over the 4 years i owned it the paint job was destroyed. at 45000 miles the driver side window broke and I had to hold it up with shims in the door panel before I could get it fixed. I did regular oil changes, transmission fluid changes, brakes and tires. so I treated it resonably well. However, at 98000 miles the transmission went out which cost me 1500. The interior plastic panels started to warp in the 3rd year i owned it and the door handel broke off at 3 years when it was icy out. The quality of this vehicle is terrible, and Iam a car guy myself so even though it looks cool, is fun to drive, and has good performance for it class and engine, take it from me and look else ware.
Purchased a new car
Uses car for Commuting
Does not recommend this car
---
Stratus R/T
by Has to be Fun from Rochester, MN | March 31, 2010
I loved my Stratus R/T coupe. The 3.0 V6 and 5spd manual combine for some fun driving. Essentially a re-bodied Mitsubishi Eclipse, this car handled well. It was also pretty nice at the pump, averaging 25mpg overall even when I drove it hard. When I was gentle I could get 30mpg on the freeway. Its a sharp looking car from the outside and the interior was nice with the leather but was pretty monotone, all black except some silver plastic accents, and lots of plastic. Overall though I loved this car and it was very dependable. I didn't have any issues and only brought it in for regular maintenance.
Purchased a new car
Uses car for Just getting around
Does recommend this car
---
Stratus R/T 3.0L V6
by Andy from Morgantown WV | February 28, 2009
Awesome car, very reliable, very fast, very good handling! A little pricey when buying parts for due to the RT package. Tires were very pricey for this car. The valve seals went out at 100,000 miles, the regular seals for the stratus are 20 bucks, the ones for the rt were 85 dollars. I wouldn't trade it for anything though. I have owned two of them.
Purchased a new car
Uses car for Commuting
Does recommend this car
---
Fun to Drive
by jwinkler34 from Michigan | February 11, 2009
Great all around vehicle. I have the 3.0L R/T version (2 door). Extremely fun to drive, responsive steering and throttle (especially with the manual). It's not a race car by any means, but a nice compromise between performance, cost, and comfort. My job puts me into a lot of different vehicles (some much pricier) and I'm always glad to get back into my Stratus Coupe. I haven't had any major problems with the vehicle. Some initial issues with quality from the assembly plant (sunroof not tightened, side view mirror mechanism loose), but I have over 60K on it now and it's still going strong.
Purchased a new car
Uses car for Just getting around
Does recommend this car
---
Good value for price paid
by David from Albany, NY | April 20, 2008
SXT sedan was stickered at 14999, quite a bit less than other similar models (apparently a discontinued color, dark purple that looks almost brown.) Purchased new and now has 50K miles, it has performed well. Aside from routine maintenance (oil, filters, brakes, etc...) the only nagging thing has been the blower motor resistor - it's gone through 3 of them so far (controls speed and operation of interior AC/heater/defroster fan.) The first the dealer replaced under warranty, the other one I installed myself at a quarter of the price. Overall I cannot complain - no breakdowns, reliable, about 20 mpg w mixed driving. More than acceptable performance - not super snazzy, but then again I didn't pay for that!
Purchased a new car
Uses car for N/A
Does recommend this car
---
People Who Viewed this Car Also Viewed
Select up to three models to compare with the 2003 Dodge Stratus.
2006 Saturn Ion
Asking Price Range
$1,641–$7,569
Compare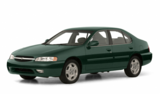 2001 Nissan Altima
Asking Price Range
$436–$5,612
Compare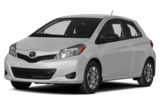 2013 Toyota Yaris
Asking Price Range
$7,271–$13,627
Compare
2016 Toyota Land Cruiser
Starting MSRP
$83,825–$83,825
Compare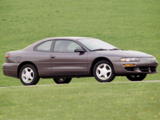 1999 Dodge Avenger
Asking Price Range
$756–$4,148
Compare
2009 Mitsubishi Lancer
Asking Price Range
$4,113–$11,833
Compare
Featured Services for this Dodge Stratus